How Do I Properly Clean, Store and Preserve My Beer Garden Table Set?
---
Our Care Instructions for Your Folding Furniture
First things first: wood is a natural product and lives... That is exactly why it is important to follow care instructions for your beer garden table set. We show you how to prevent cracks, scratches and other damage to the surface without much effort.
We Reveal How to Properly Take Care of Your Wooden Furniture for Increased Longevity
Wetness, cold, humidity, sunlight and UV radiation can cause cracks, scratches and warping despite high-quality materials and manufacturing processes. To counteract these weather and environmental effects, we recommend that you regularly maintain your beer garden table set and store it in a dry place when not in use.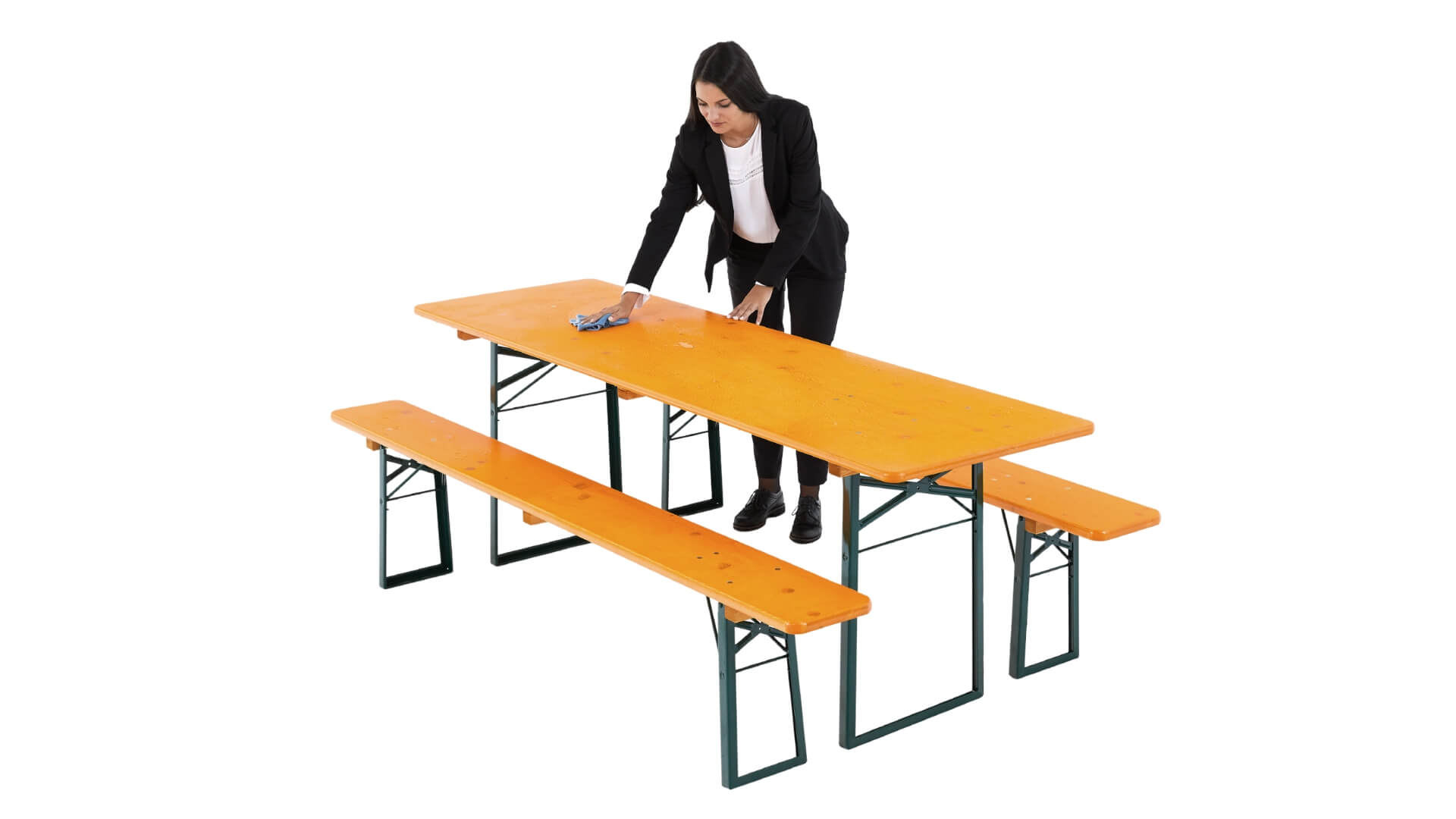 Our Expert Tips for Wood Furniture Care
We would like to give you 5 tips on how to effectively care for your beer garden table set so it retains its natural beauty.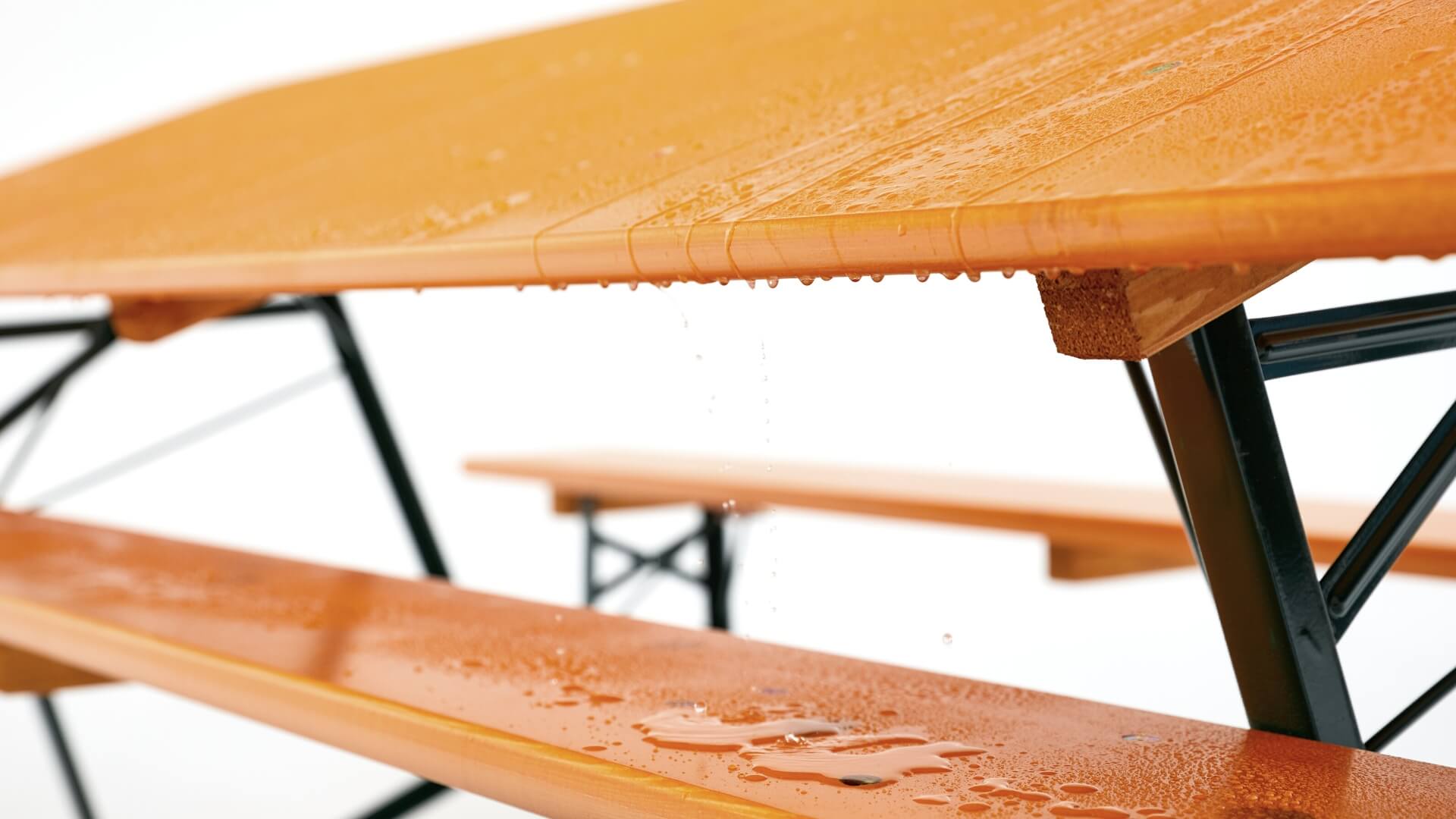 Tip 1: Tilt the furniture when it rains
Tilt your beer garden table set when it rains to allow water to run off the surface. After the rain, the wooden furniture should be completely cleared of water and dried.
Tip 2: If possible, do not expose to the blazing sun
Have you ever thought about whether folding furniture suffers damage from high exposure to the sun? We advise you not to expose your beer garden table set to the blazing sun . High temperature fluctuations cause tension in the wood as well as cracks on the surface.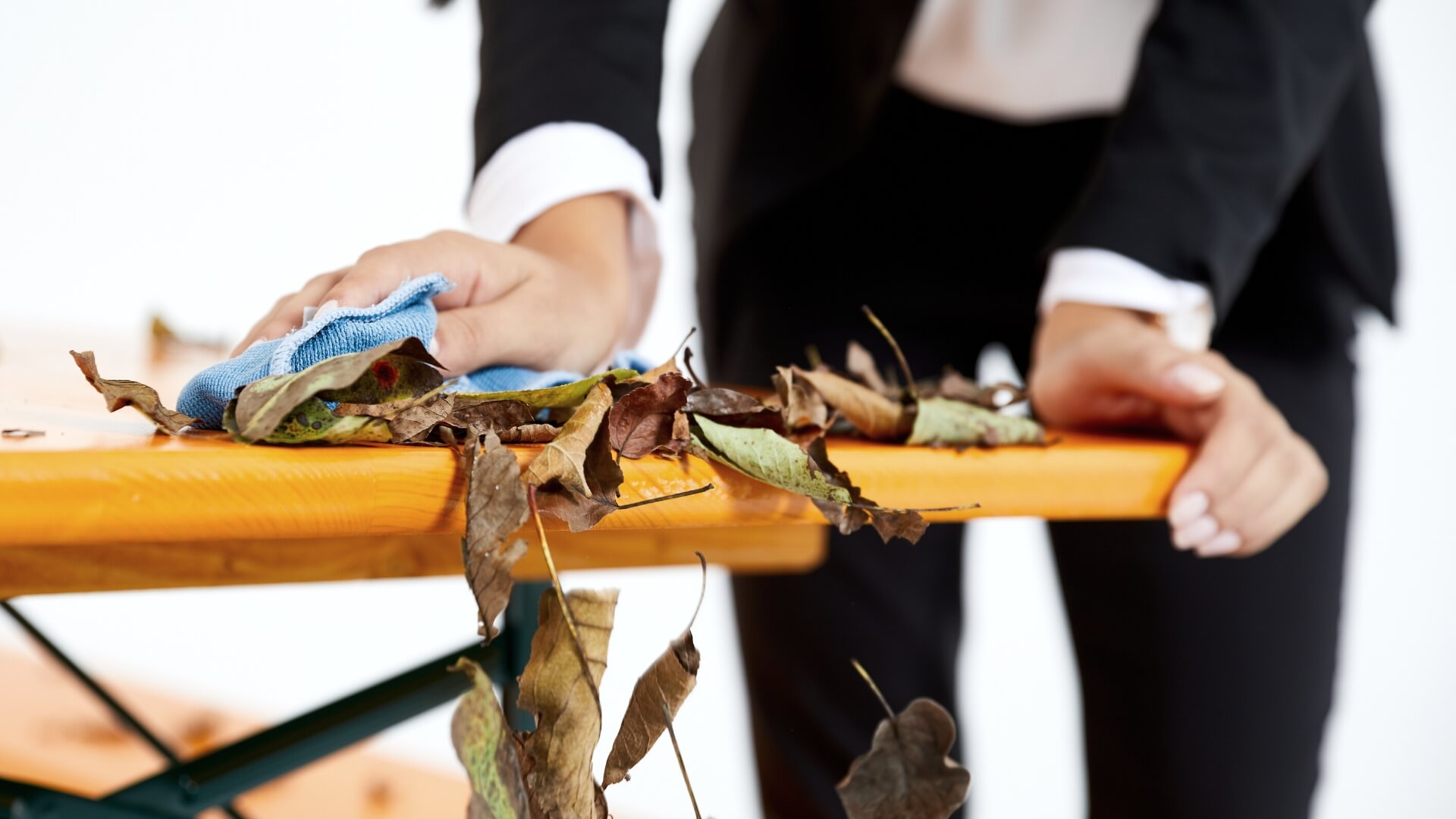 Tip 3: Cleaning wood furniture by removing dust and leaves
Remove pollen, resin, leaves and the like from the surface of the beer garden table set. This will prevent the glazed surface from being affected.
Tip 4: Stacking beer garden table sets correctly
Is there anything important to consider when stacking the beer garden table sets? Yes. When stacking, face the bottom of the board down. This will prevent the wood from absorbing moisture.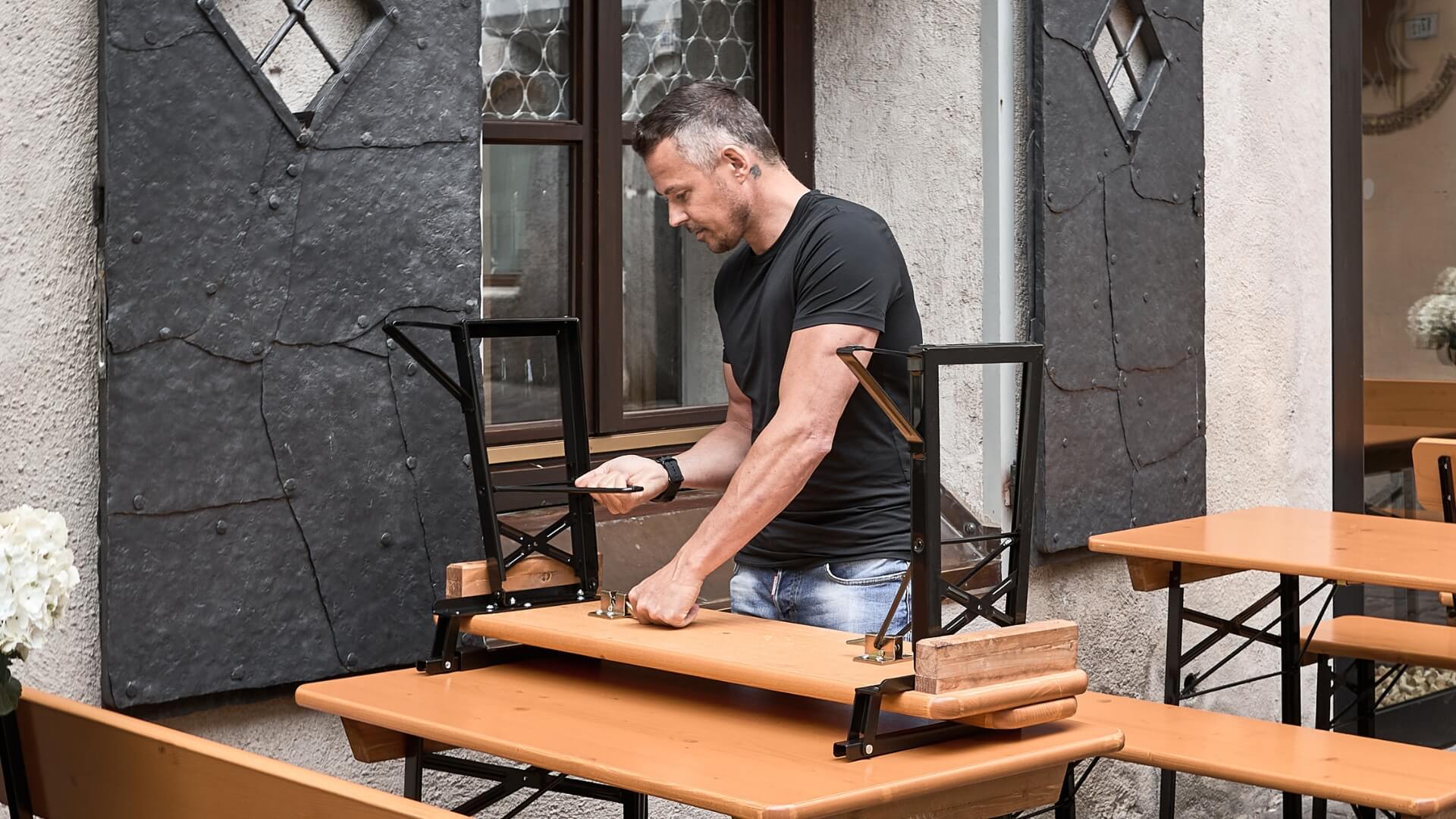 Tip 5: Store beer garden table sets in a dry place
Store your set in a dry place to protect it from moisture damage and mould formation.
Download care instructions
If you follow these basic instructions and pay attention to proper care, you will be able to assure a high longevity of your folding furniture, and you can use it it for a very long time.
In addition, the wooden surfaces of our beer table sets are treated with the specially developed and certified Firelock® UV-glaze (according to DIN 4102 B1), which classifies the surfaces as flame-retardant and increases weather resistance.
If you have any questions about the care of our products, we will be happy to help you – get advice now.