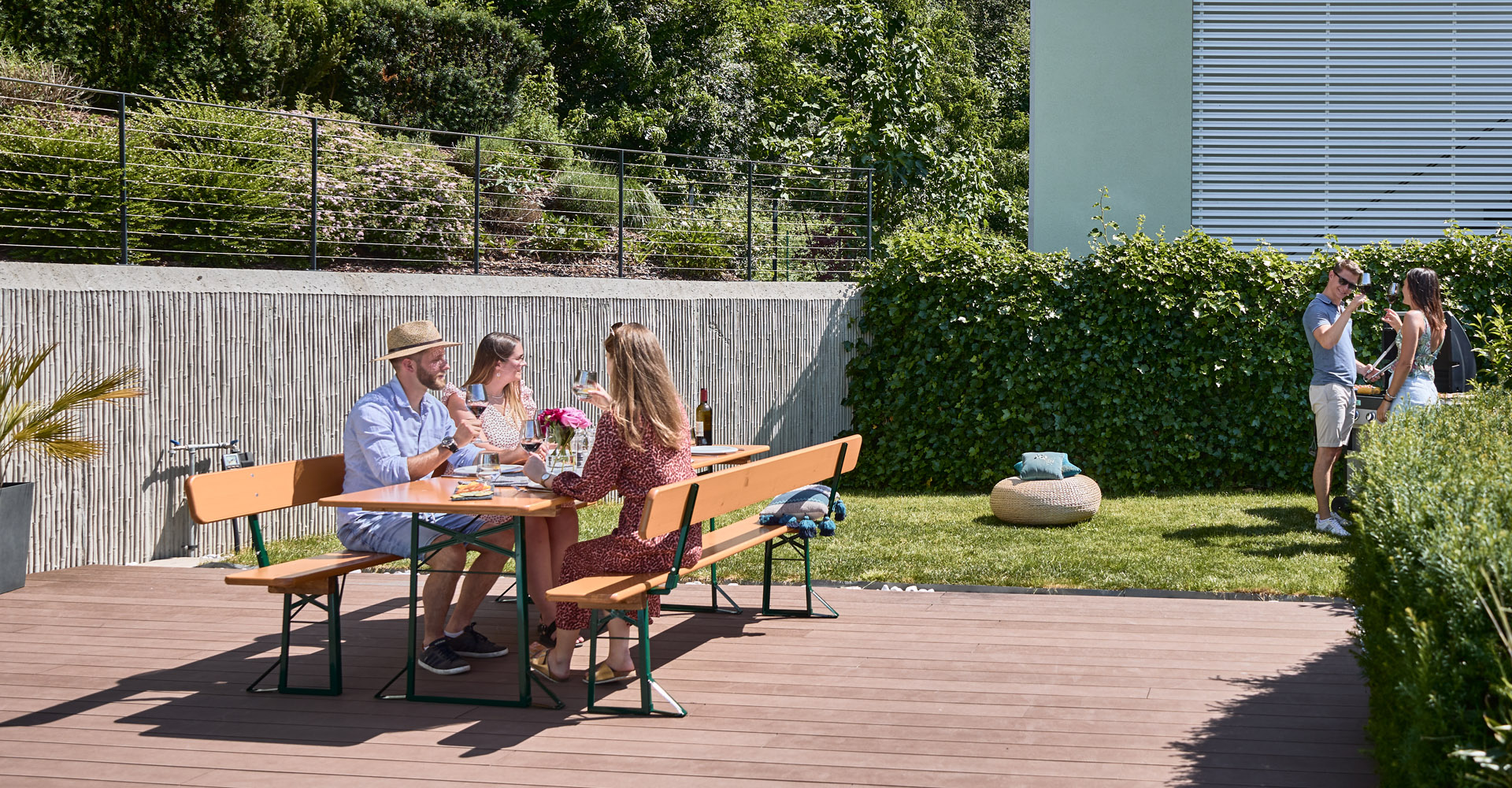 Folding Furniture
Buy Directly From the Manufacturer
We offer a wide range of different beer garden table sets: Beer garden tables with classic or innovative X-shaped frame, beer garden benches with or without backrest and much more.

In addition to classic beer garden table sets, we also manufacture some very special sets. Browse through and have a look at our special sets! These stylish sets combine the functionality of conventional beer table sets with a timeless design.
And of course, you will also find foldable high tables in our assortment.
High quantities and more...
We have been producing a wide variety of furniture sets for decades. Contact us here for bulk orders and special requests!

Large Quantities?
Numerous breweries already use our high-quality beer garden table sets. You can put your trust in our sets as well!
Diverse
...and the choice is even greater: from different table and bench widths to different colours and printing options.
Special Design
Our designer sets are the modern counterpart of classic beer garden table sets.