Assembly of foldable beer garden table sets
Simple and self-explanatory
The beer garden table sets from RUKU1952® are quick and easy to assemble. With a few simple steps, the beer table and the beer benches can be set up within a few minutes.
Then it's just a matter of taking a seat!
Foldable beer garden table sets
Thanks to the innovative folding mechanism, especially the folding furniture lock, the beer garden table sets can be assembled and disassembled in no time and with minimal effort. Enjoy the great advantages of foldable seating accommodation!
foldable & stackable
quick & easy assembly
maximum stability
How does the assembly of foldable beer garden table sets work?
All of our beer garden table sets are ready to use in just 3 steps. Note: Dismantling is done in reverse order.

Step 1
Place the beer table with its bottom side facing up and press the lever of the folding furniture lock. Now the base frame of the beer table can be unfolded.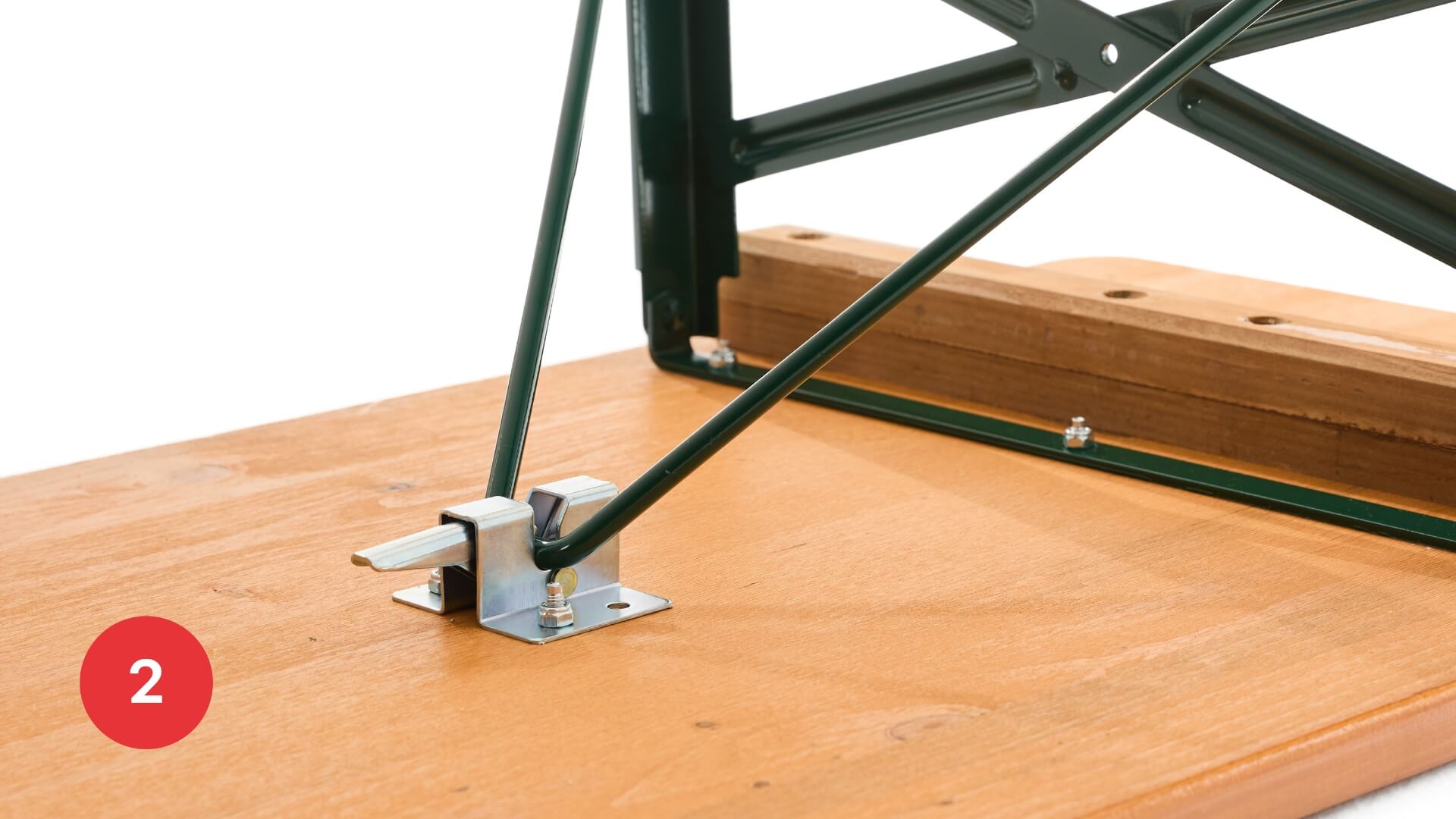 Step 2
In its unfolded position, engage the bracket of the base frame in the folding furniture lock. Repeat this with the second folding furniture lock. And then with the two beer benches.
Step 3
Now turn the beer table and beer benches over and place them on the ground. Then go ahead and take a seat on your beer garden table set!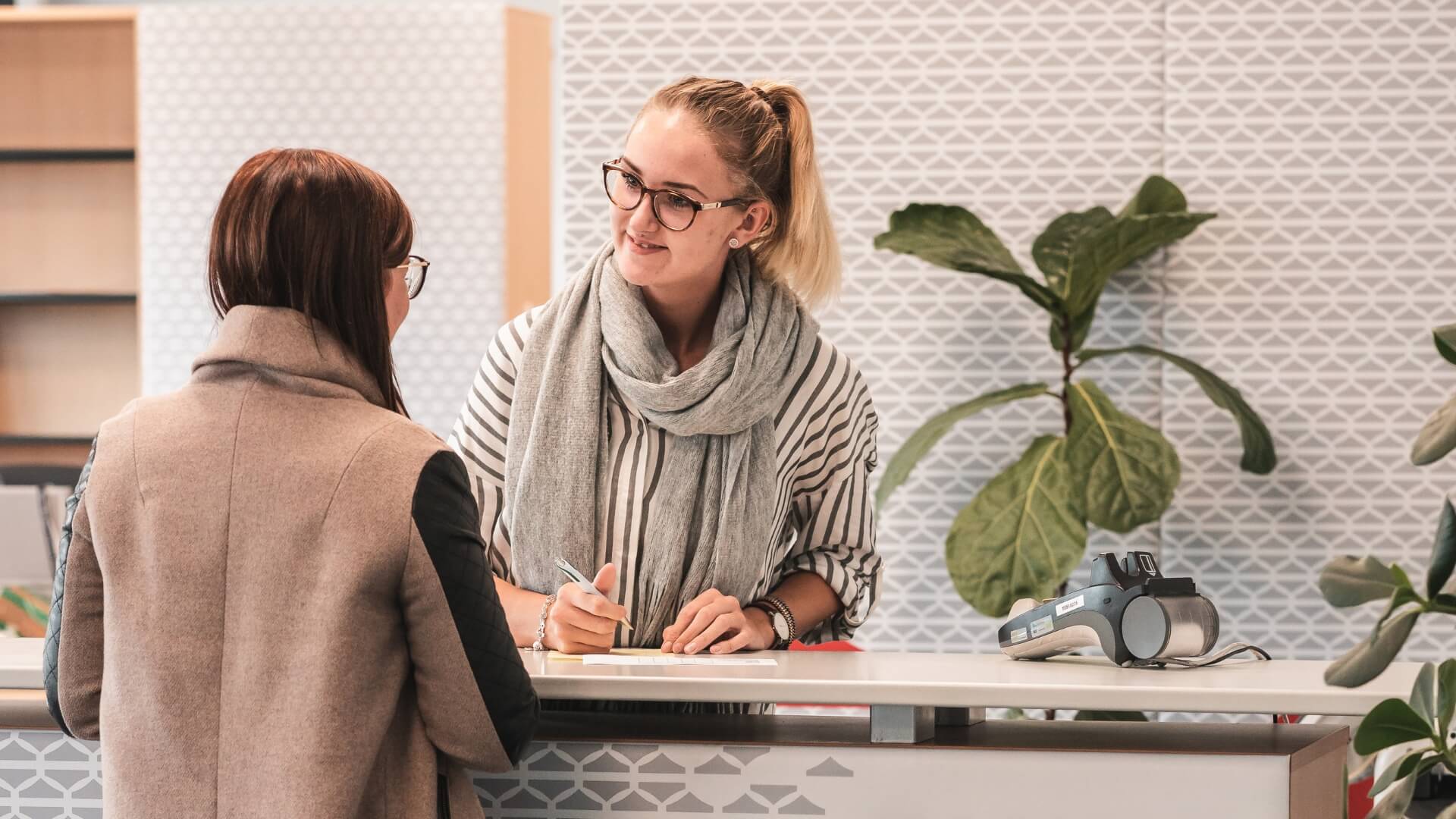 Do you have any questions about the set-up?
We will be very pleased to advise you in person…
free & without obligation

individual consulting

there for you on site

Practical stacking ledges
All classic beer garden table sets from RUKU1952® are equipped with three stacking ledges (except for special modelswith two stacking ledges).
The stacking ledges, which are all screwed on the bottom side, enable smooth stacking, transporting and disassembling of the beer garden table sets – without scratching them.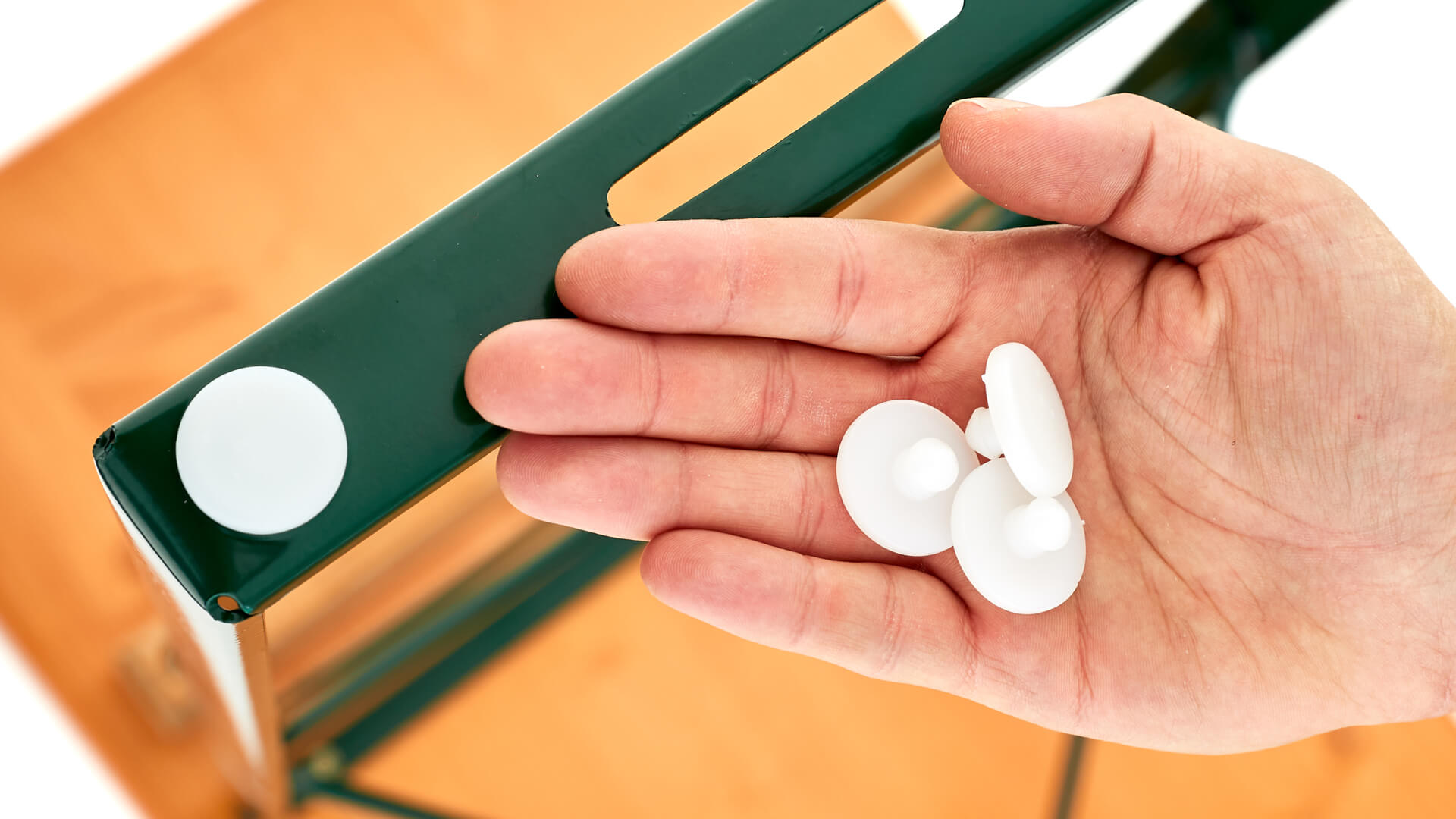 Plastic sliders for beer garden table sets
Do you want to set up your beer garden table sets on delicate floors? Then attach the plastic sliders to the holes provided in the base when setting up the beer garden table sets and thus to protect the floors from scratches.