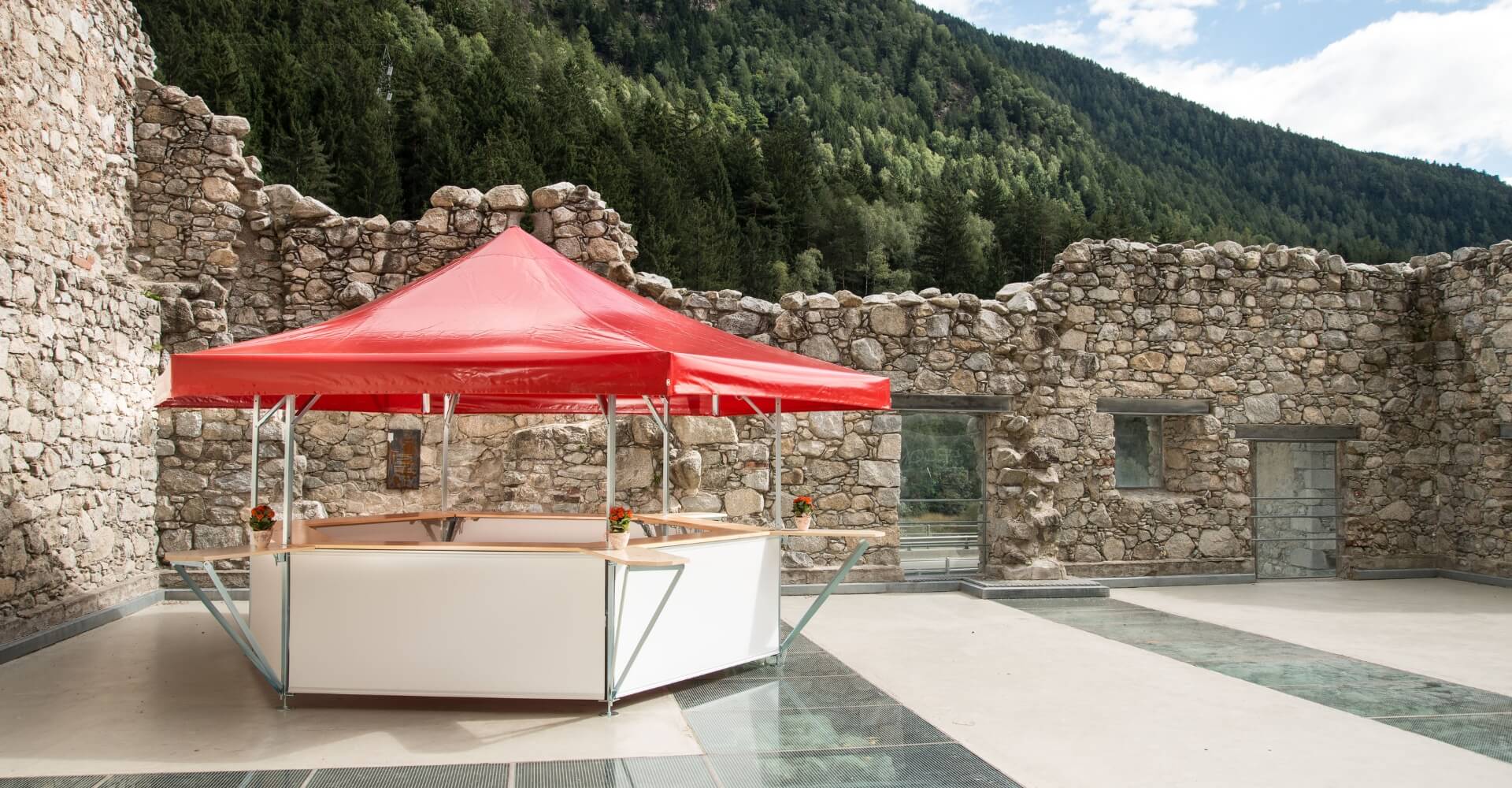 Always the right beer stand
Just as individual as yourself! 3 standard sizes, 10 standard colours and the possibility of individual printing - your brand, your stand.
Specially designed formobile use, the RUKU1952® beer stand can be assembled in a few minutes. In addition, the beer stand is characterised by its robust construction, which guarantees durability and stability, even under demanding conditions.
It is the ideal partner for city festivals, fairs, markets, concerts and other open-air events.

RUKU1952® beer stands at a glance
Choose the beer stand that matches your requirements!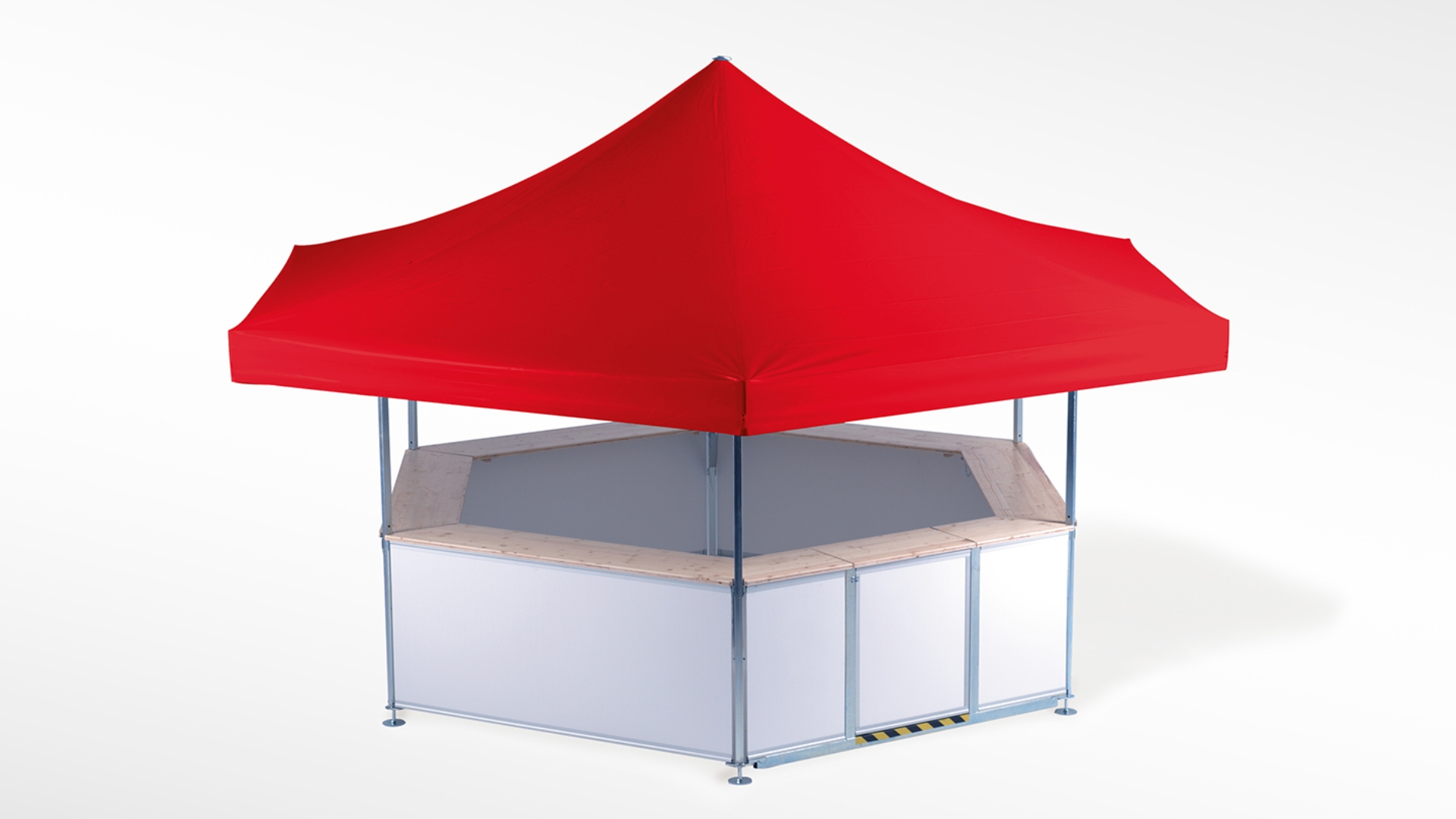 Beer stand - hexagonal design
24 persons (42 persons in case of attached counter extension) can assemble around the 366,00 kg beer stand (transport box included).
Roof width = 5,76 m
Interior width = 3,25 m
Ridge height = 3,35 m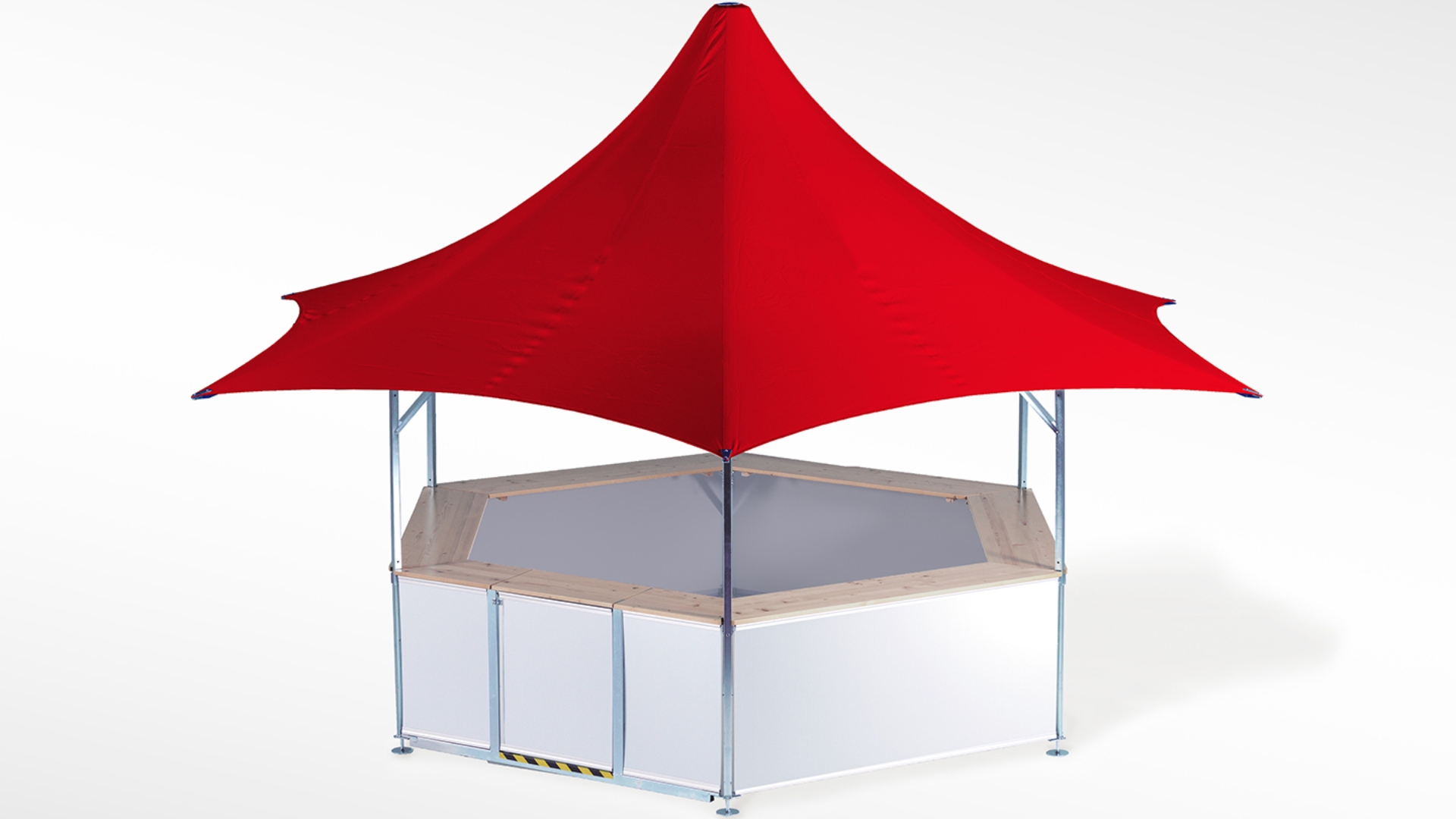 Beer stand - star shaped roof
24 persons (42 persons in case of attached counter extension) can assemble around the 370 kg beer stand (transport box included).
Roof width = 6,32 m

Interior width = 3,25 m

Ridge height = 3,97 m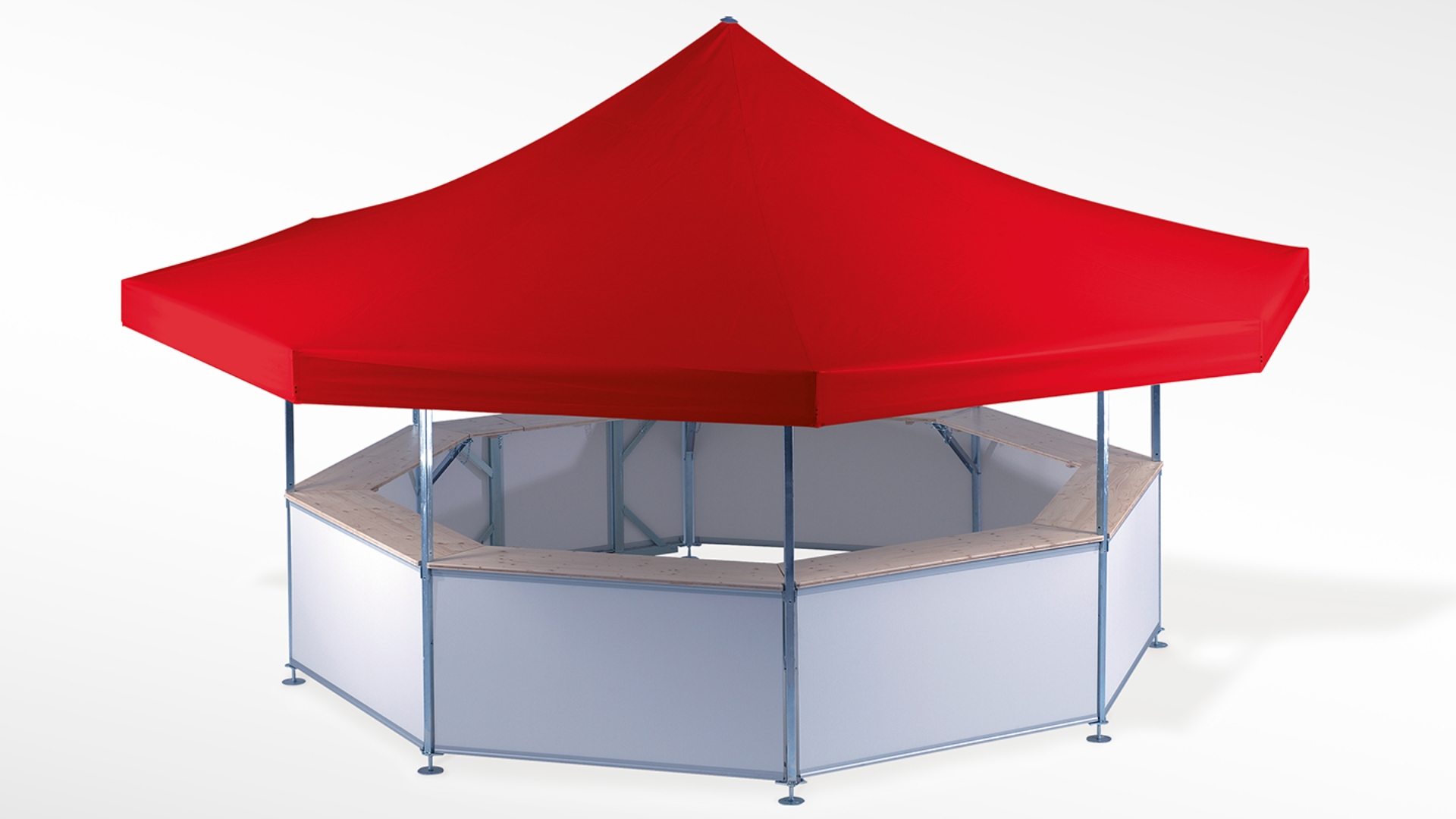 Beer stand - octagonal design
40 persons (56 persons in case of attached counter extension) can assemble around the 403 kg beer stand (transport box included).
Roof width = 6,13 m
Interior width = 3,66 m
Ridge height = 3,52 m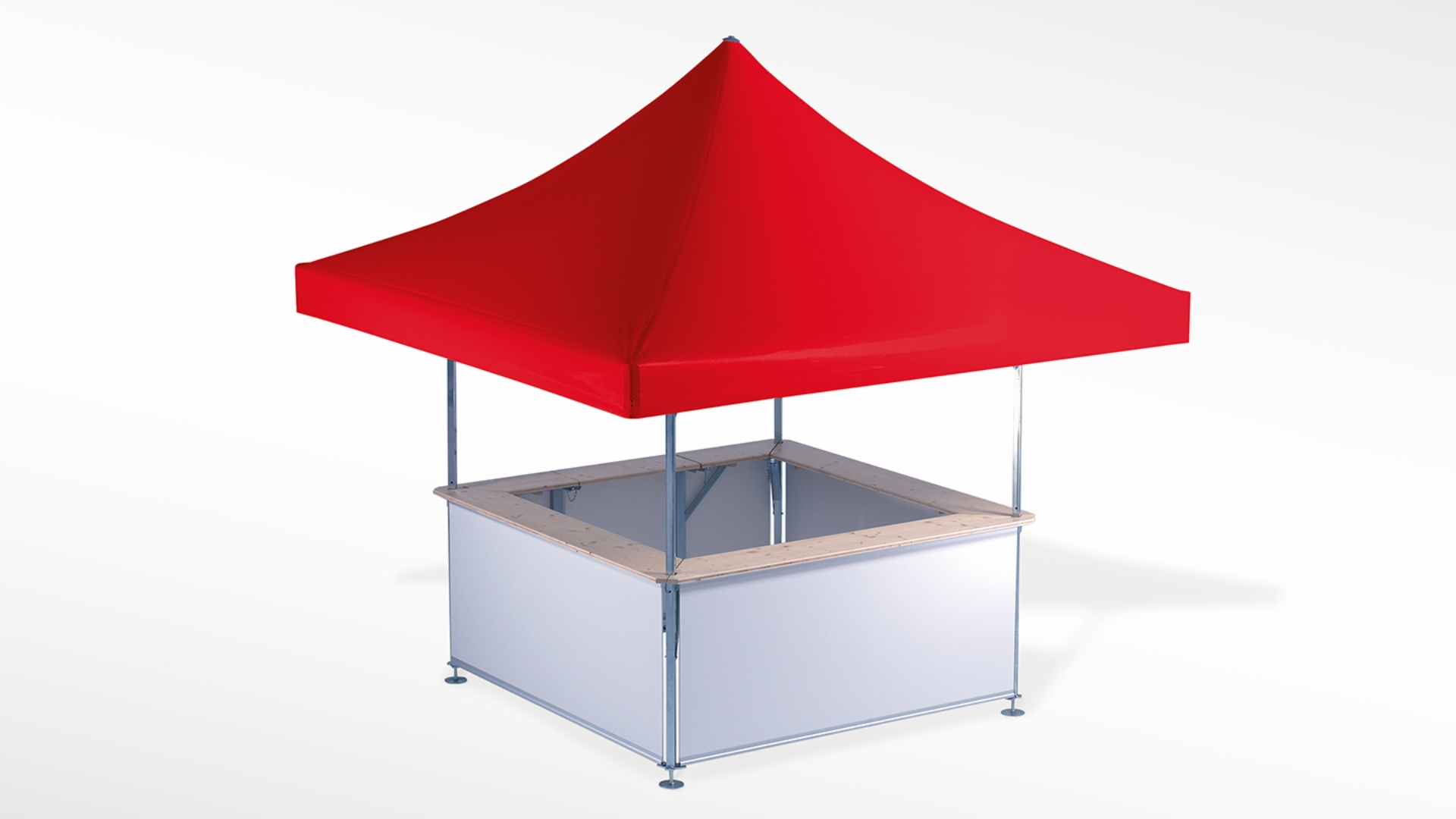 Beer stand - square design
16 persons can assemble around the 221 kg beer stand (transport box included).
Roof width = 3,25 m
Interior width = 1,64 m
Ridge height = 3,35 m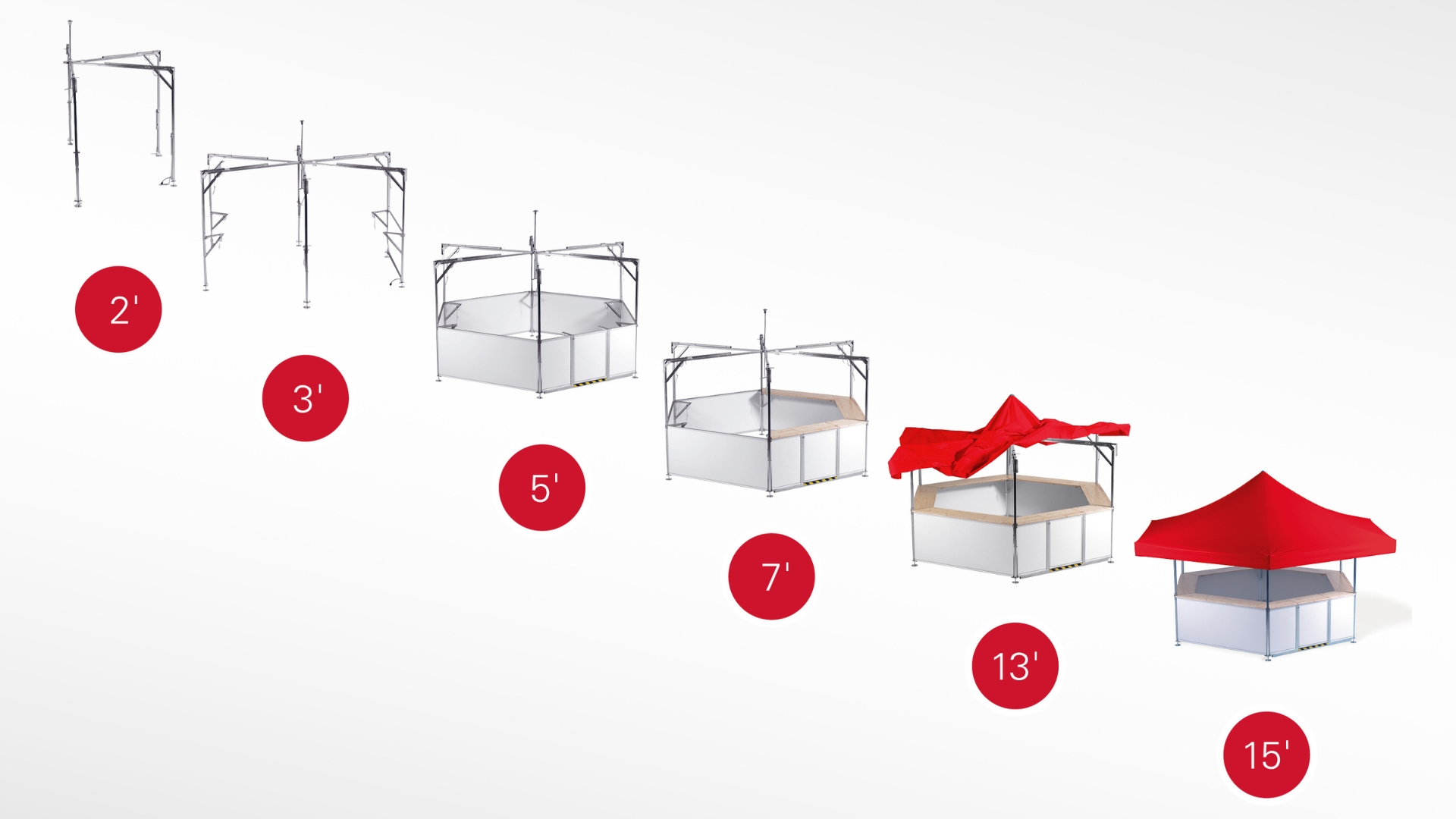 Quick & simple set-up of the beer stand
Similar to our Ecotent® canopy tents, the RUKU1952® beer stand was especially designed for mobile use. It can be assembled and dismantled by two persons within only 15 minutes – without any tools. In this way, you can easily erect your pavilion at any time at different locations. The beer stands are especially sturdy thanks to their galvanised steel structure and due to the height-adjustable feet, even uneven subsoil can be compensated.
Beer stand colours
Choose your favourite colour from a range of 10 standard colours - especially adapted to your corporate design.
In addition, each beer stand can be personalised - according to your wishes with logos, lettering, images or photos.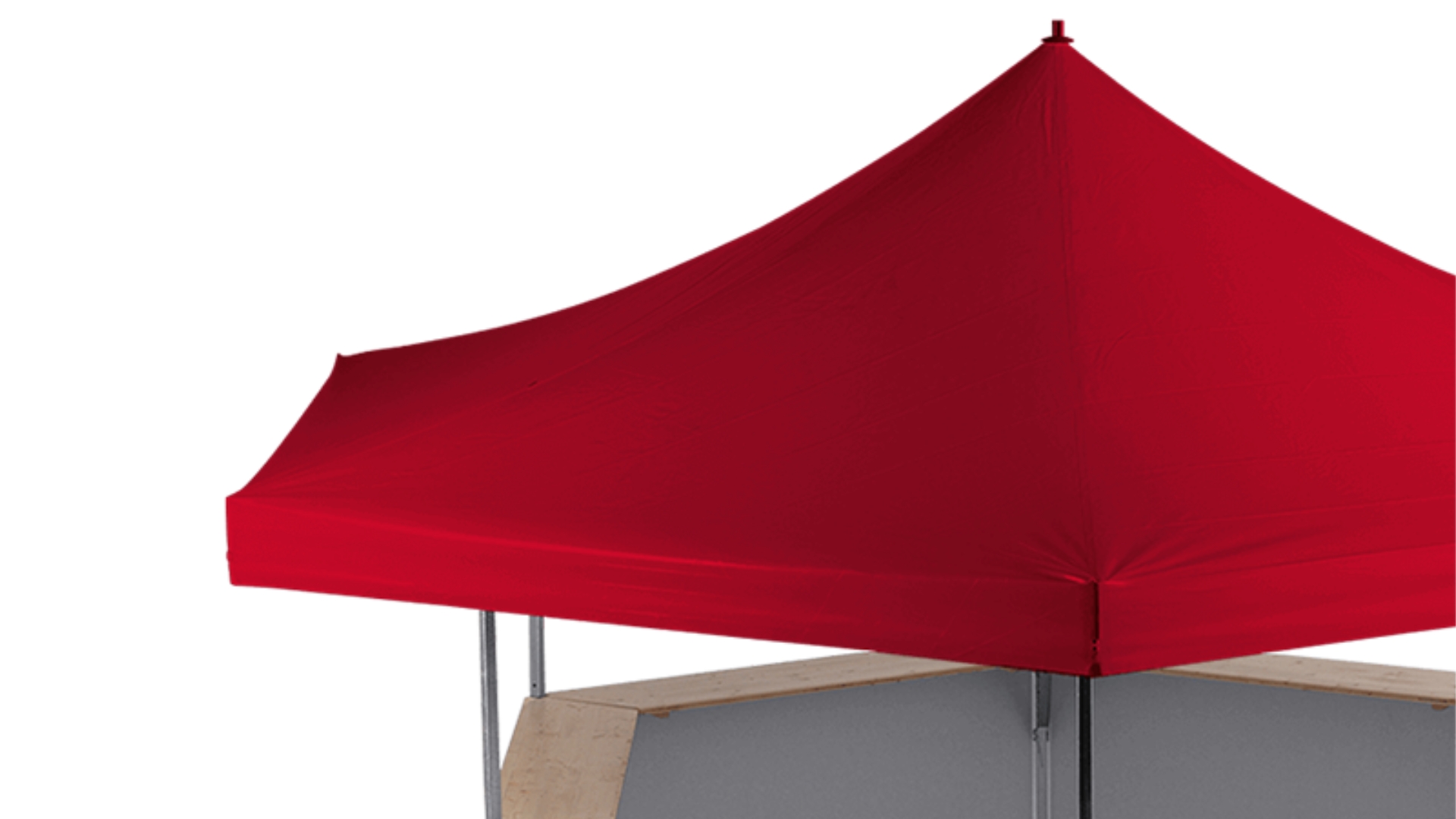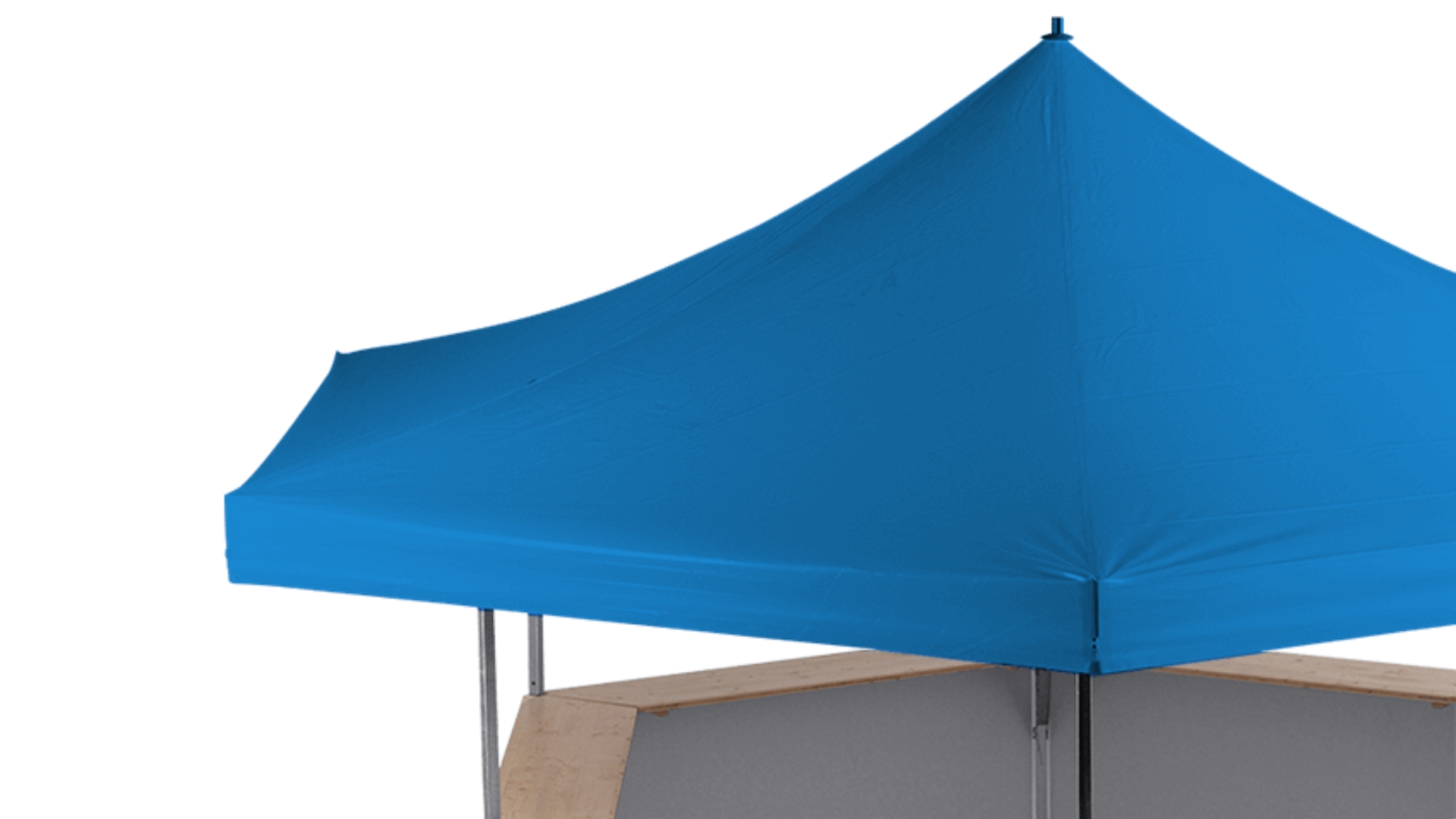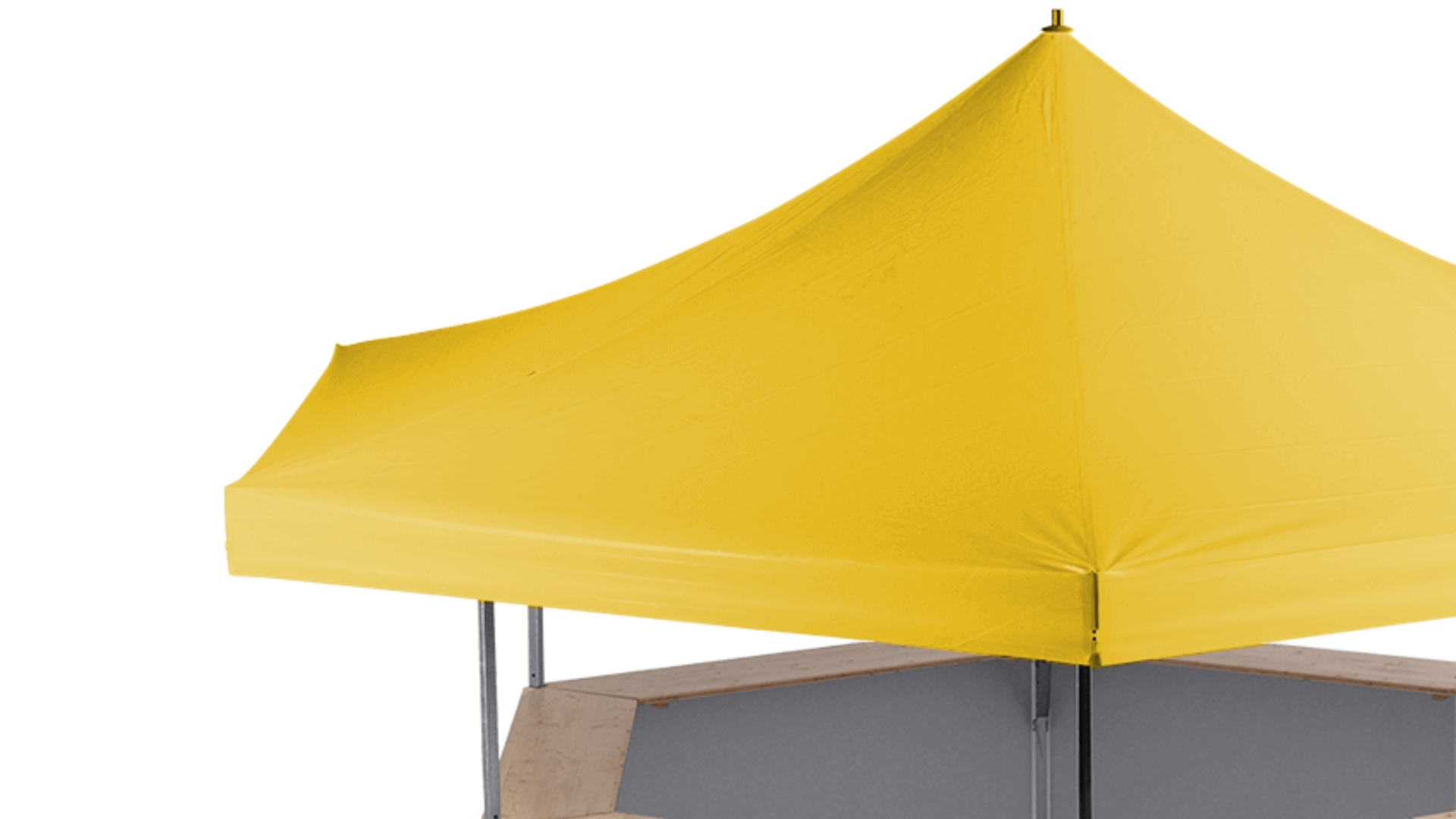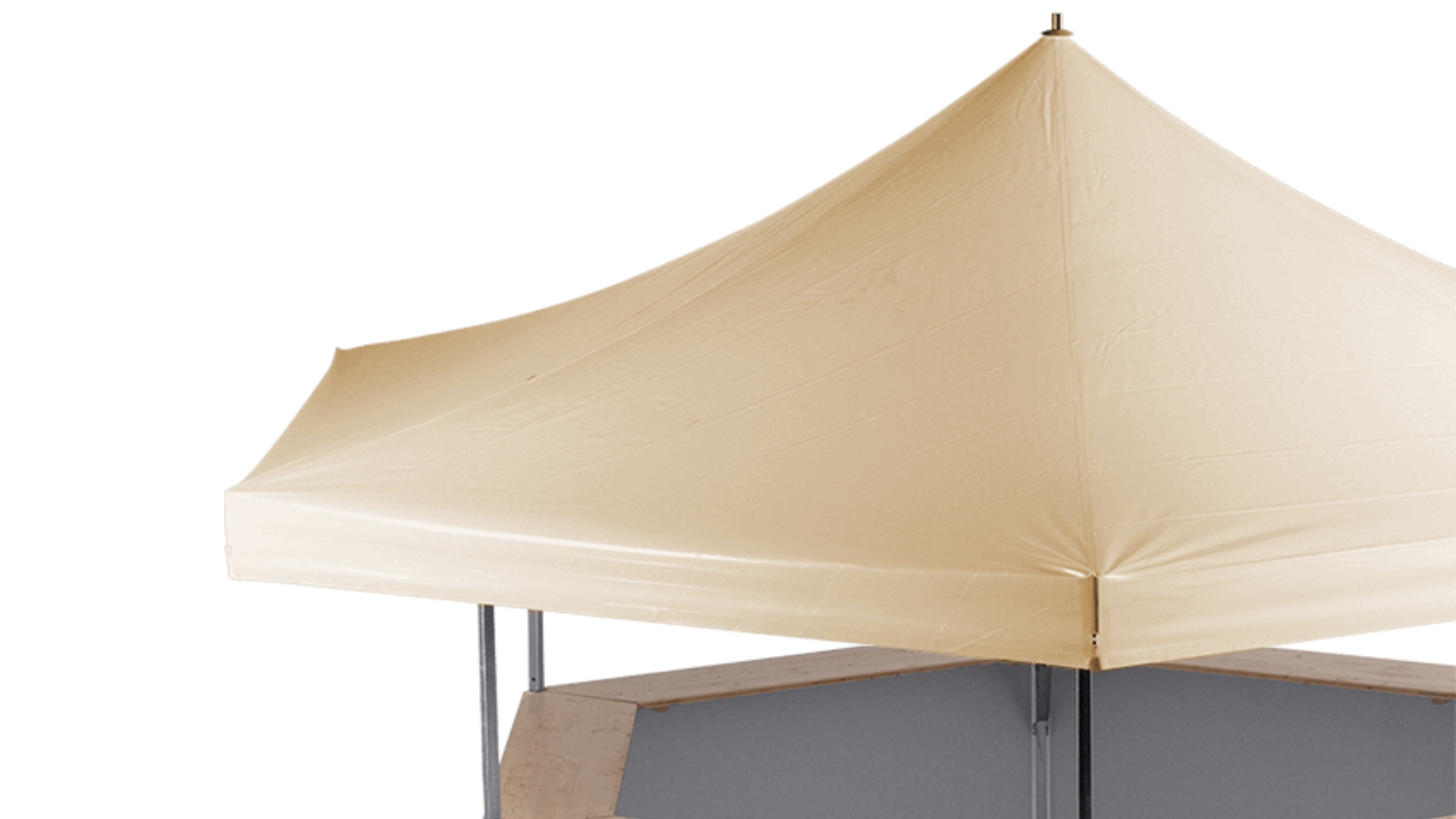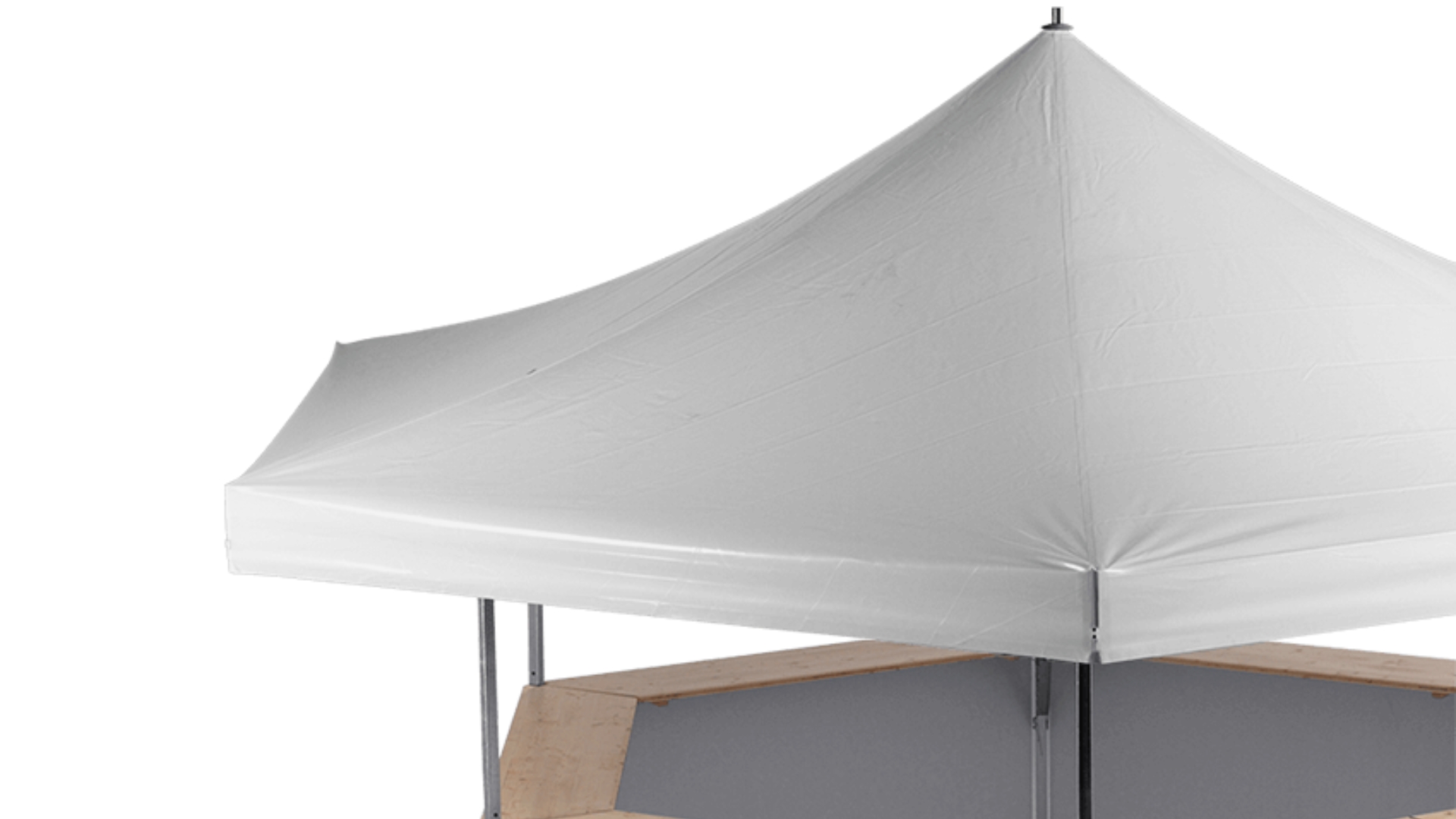 Beer stand with individual branding
For effective advertising and brand promotion activities
Advertise on your own account! Use the beer stand with your individual branding for mobile use at changing locations. The waterproof PVC roof and the surrounding panels are fully printable and can be printed with your logo, company name or other motif. The optional night cordon is printable as well.
These two printing technologies make it possible
The two printing technologies, screen printing and digital printing, make your beer stand even more personal. Matched to your individual corporate design, a beer stand becomes an effective advertising medium that focuses on brands and companies at events of all kinds.
In our print factory with attached graphic studio, corresponding concepts are creatively and professionally implemented in high quality by a competent and committed team.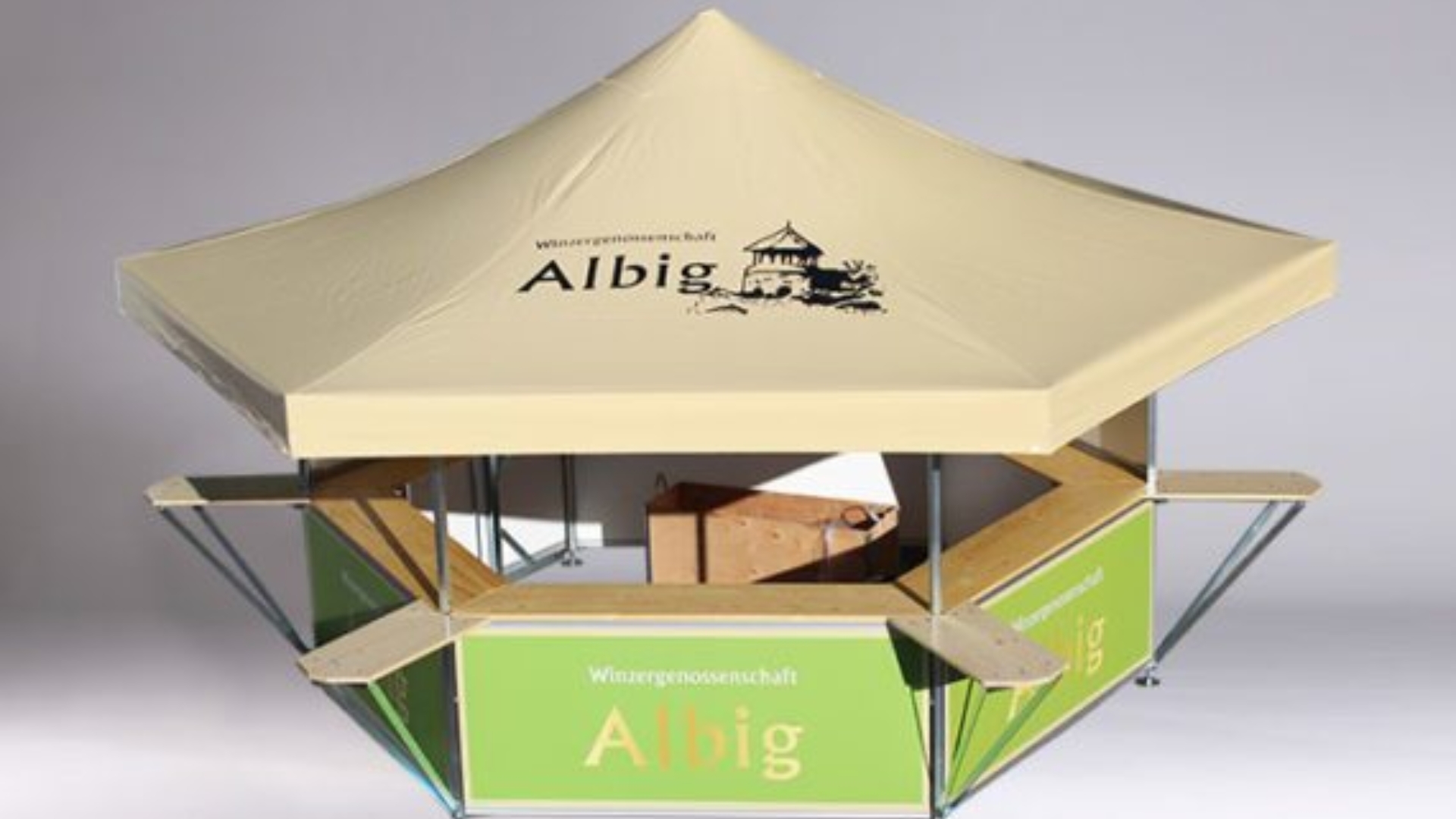 Screen printing
The ideal printing process for logos and lettering that are simple and uncomplicated.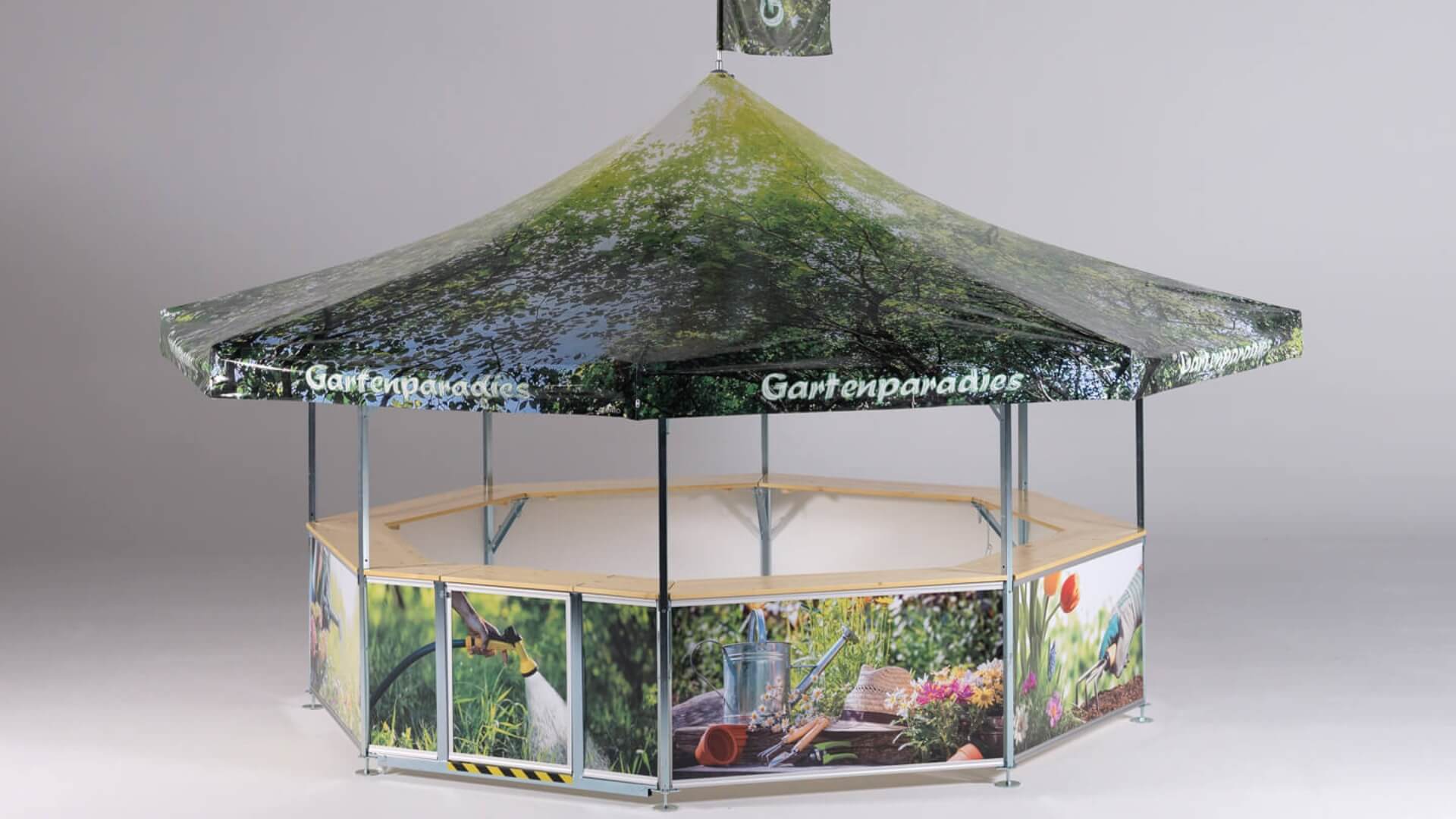 Digital printing
Suitable for fully printed roofs and panels. Digital printing is particularly appropriate for graphics and photorealistic prints.

The transport box
We deliver our pavilion in a handy transport case. It consists of different components, where all the single parts of the pavilion can be stored in a safe and well-arranged manner. In this way, roof, structure, counter and panels are always stored properly. The transport case can either be transported as a whole (with a forklift) or as several boxes by hand.
Accessories

Our beer stand accessories are designed to enable a very easy usage. They are well thought through in every detail and convincing in every situation. Assembling them is simple, fast and no tools are needed – just like the principle of the beer stand itself. In this case, more flexibility also means more comfort. The beer stand is ideal for serving beer and soft drinks at trade fairs, markets or large events such as concerts or city festivals, especially because of the many optional equipment options.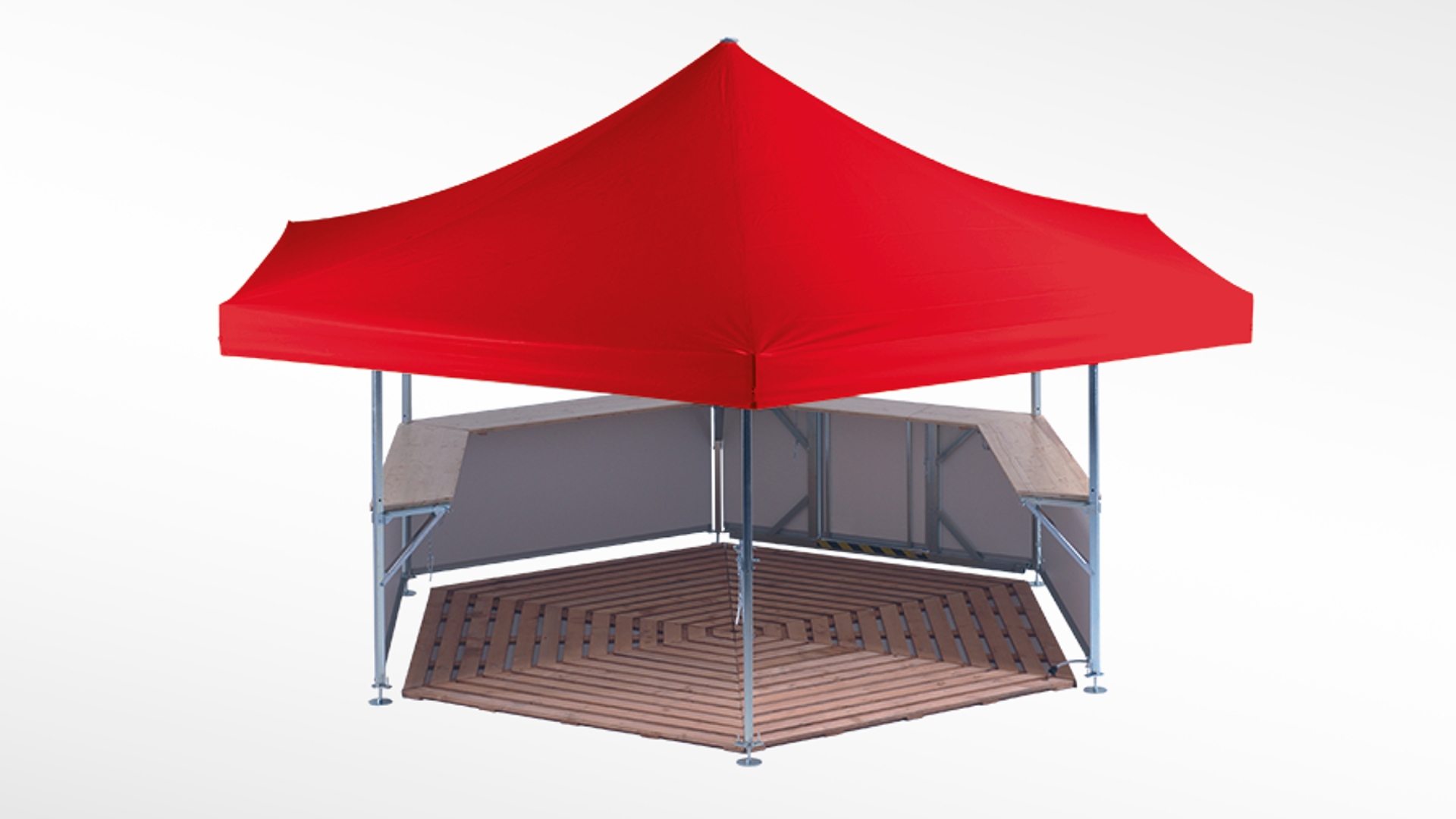 Wooden floor
Goodbye cold and wet feet. With our wooden floor for the pavilions, such things belong to the past. According to the pavilion design, the floor consists of up to eight parts. The wooden floor is handmade and consists of separate spruce laths which are laid out parallel. The spacing between the laths facilitates an unhindered run-off of liquids.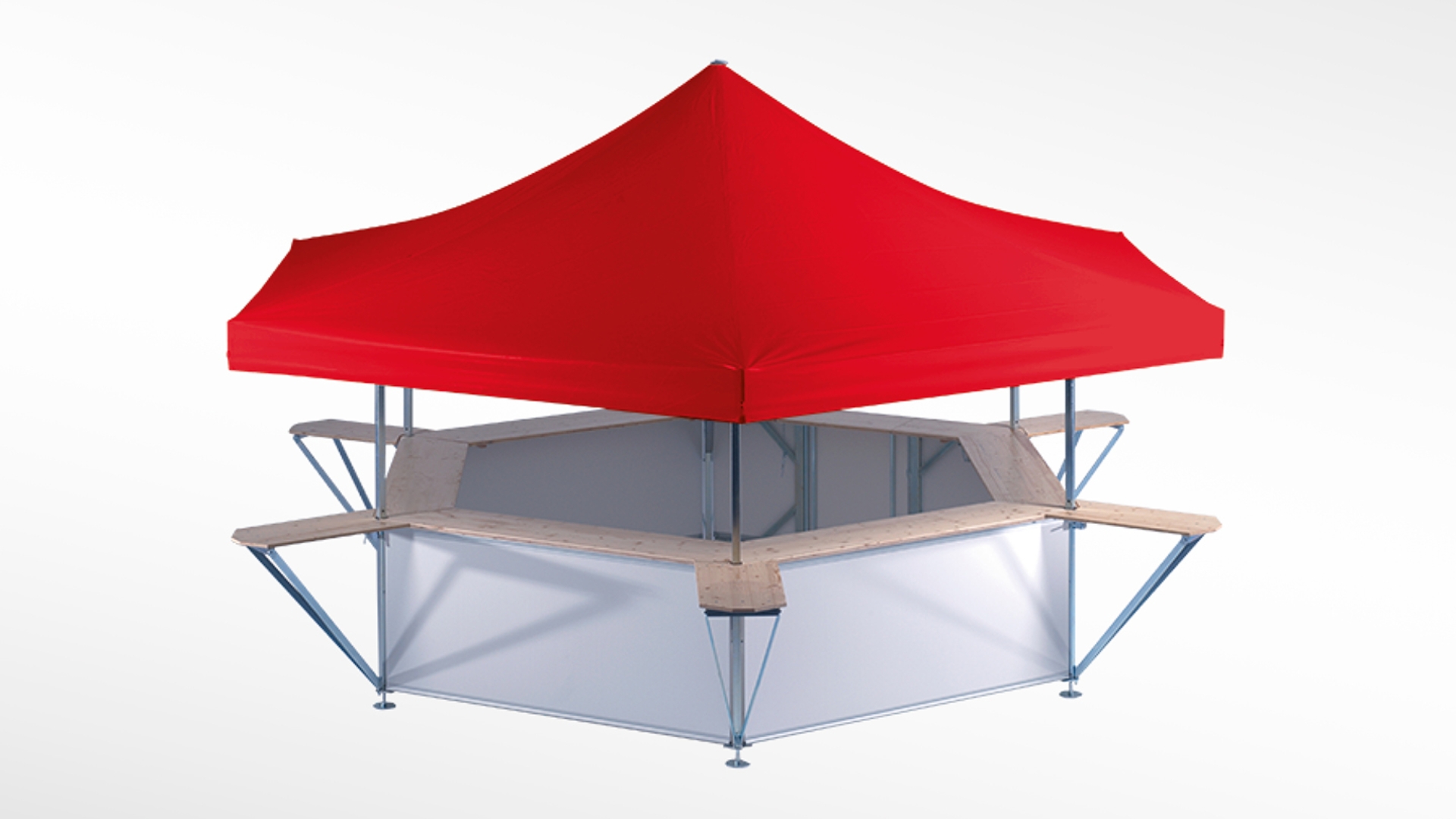 Counter extension
Even more capacity around the stand. With our clip-on counter extension, even more people can find a place at the counter. Our counter extension is available for the hexagon and octagon pavilions. The relevant fixture is a standard feature, so that a later purchase of the extension is possible anytime.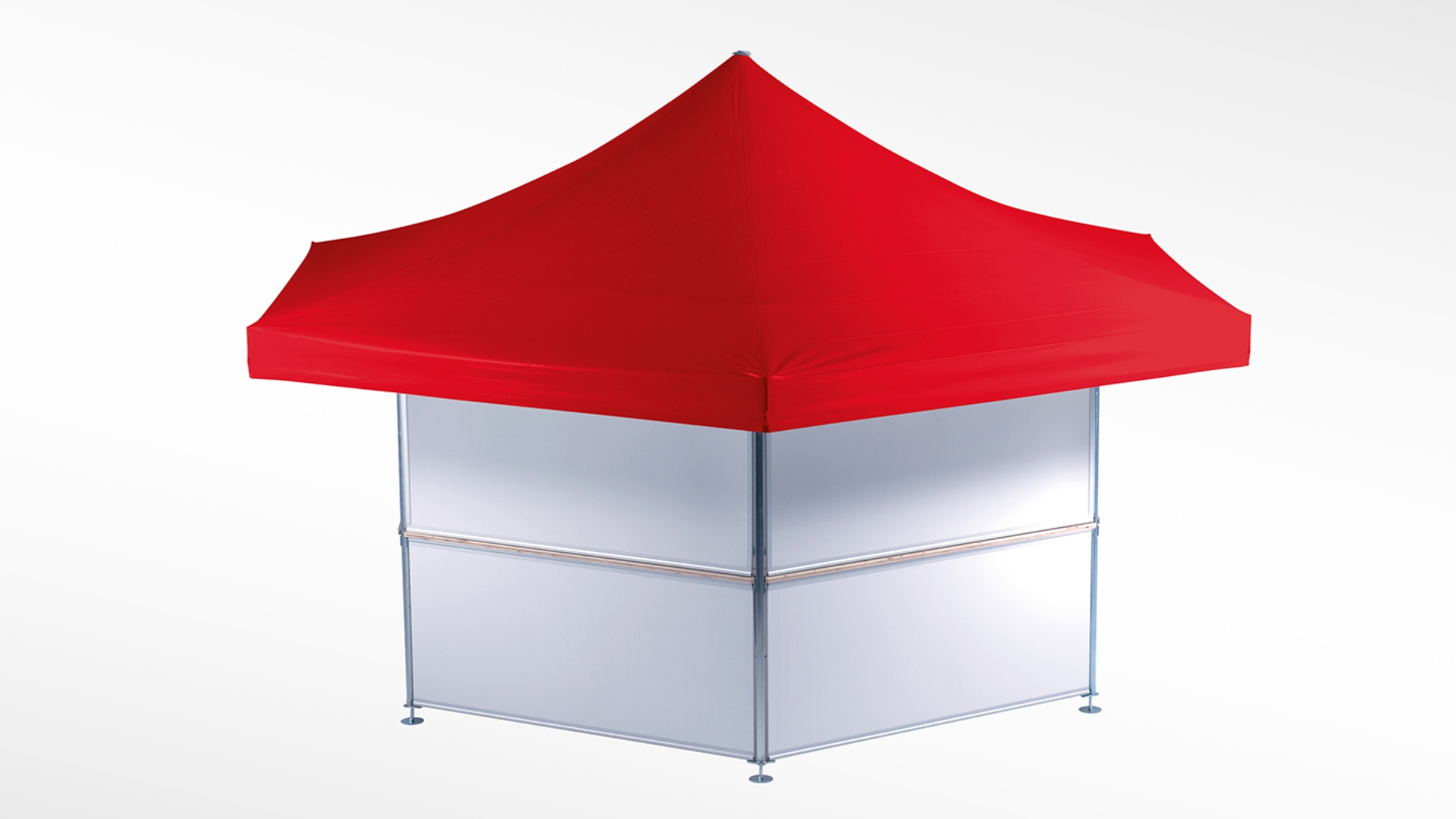 Night cordon
For locking. Our night cordon for the beer stand consists of printable polycarbonate panels, which are bolted from the inside. You can leave the beer stand through the swing door, which is provided with a lock. The night cordon is supplied in its own transport box so that it can always be stored properly.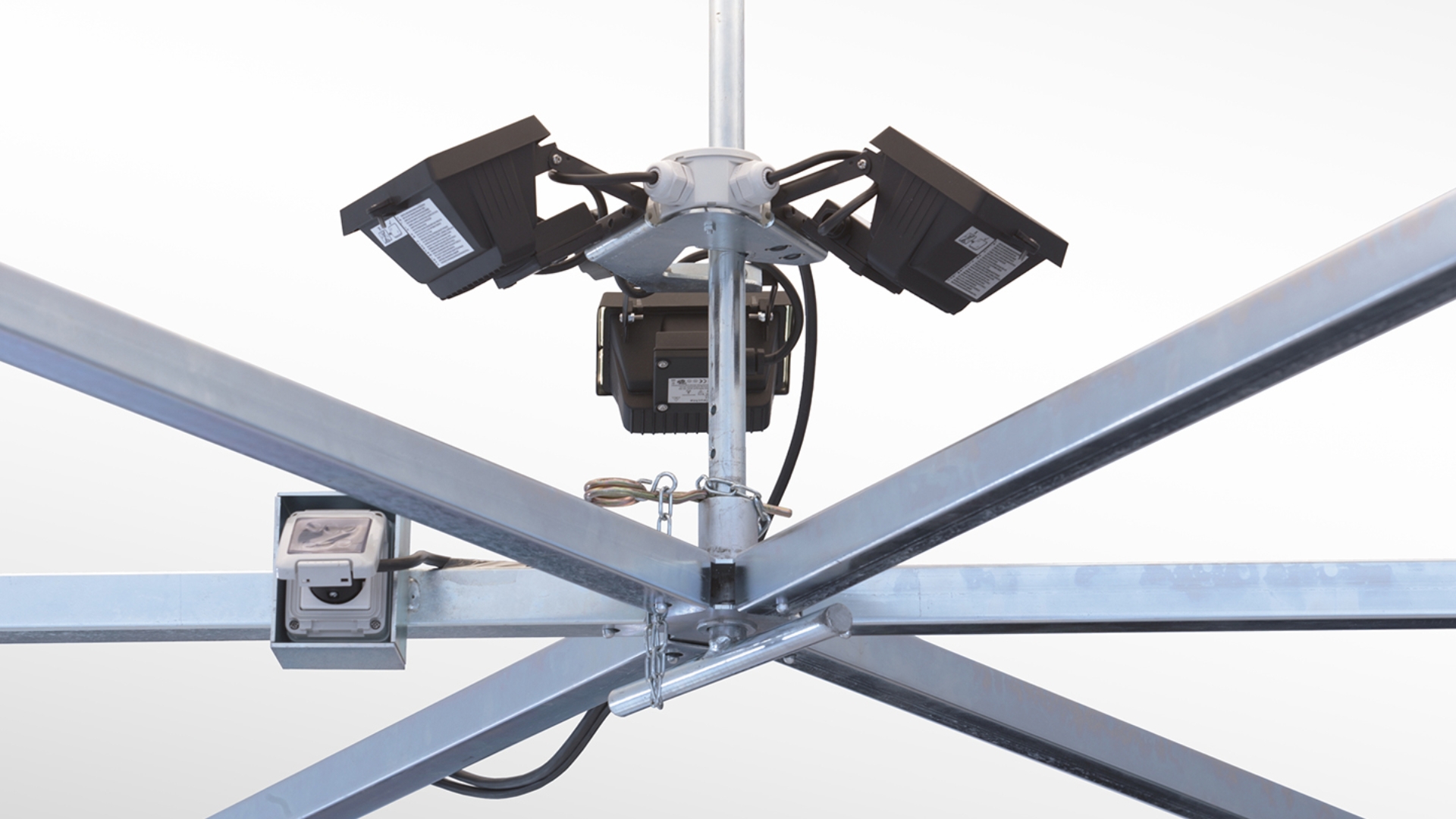 Lighting system
So that you won't stand in the dark. The lighting system consisting of three spotlights (150 watts each) can be easily and quickly attached to the centre post. The socket integrated in the steel structure provides the ideal connection for the lighting. The structure of the beer stand also has an integrated cable duct to avoid cable clutter inside.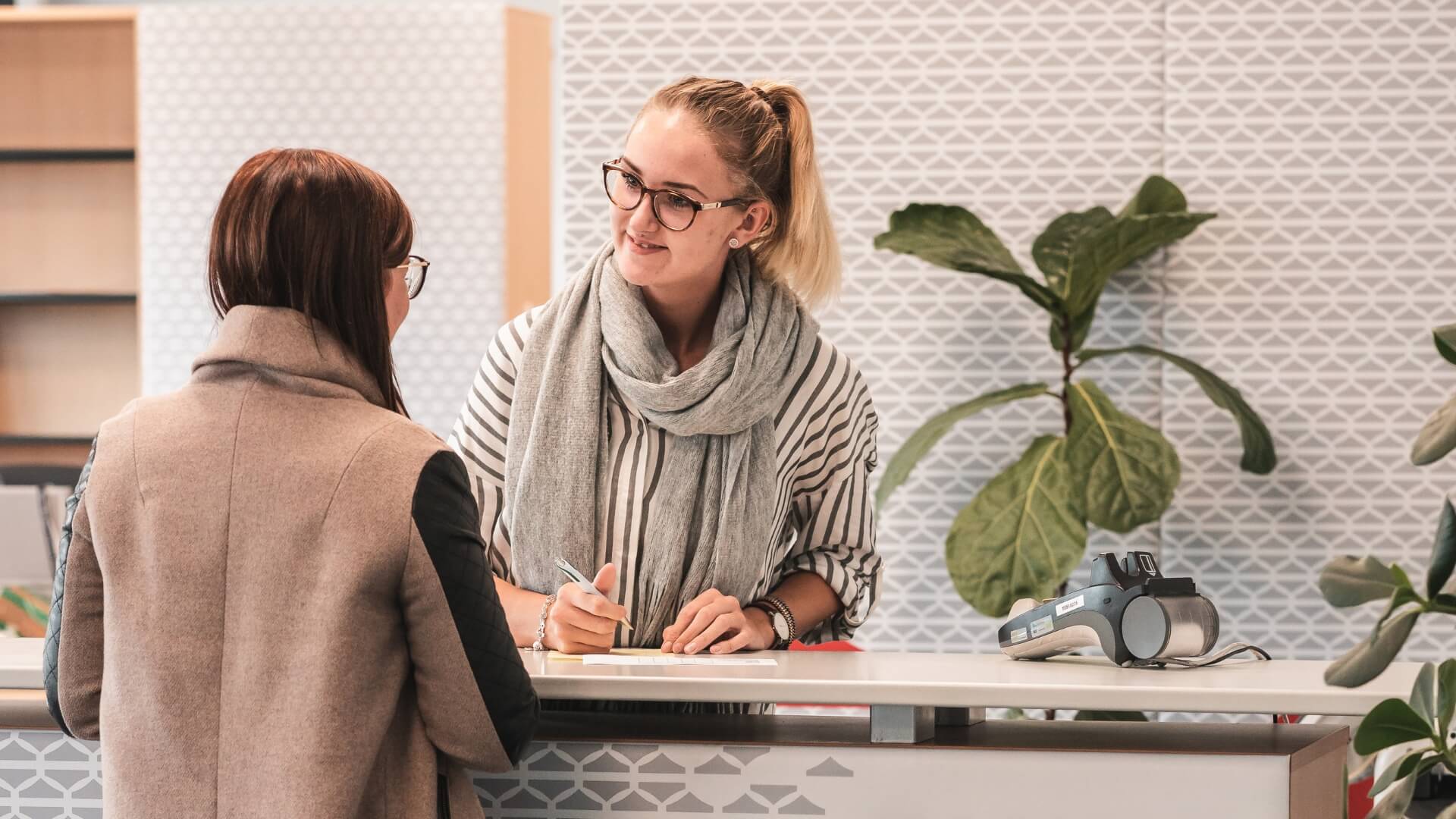 Do you have questions about the beer stand and its accessories?
We will be delighted to advise you personally…