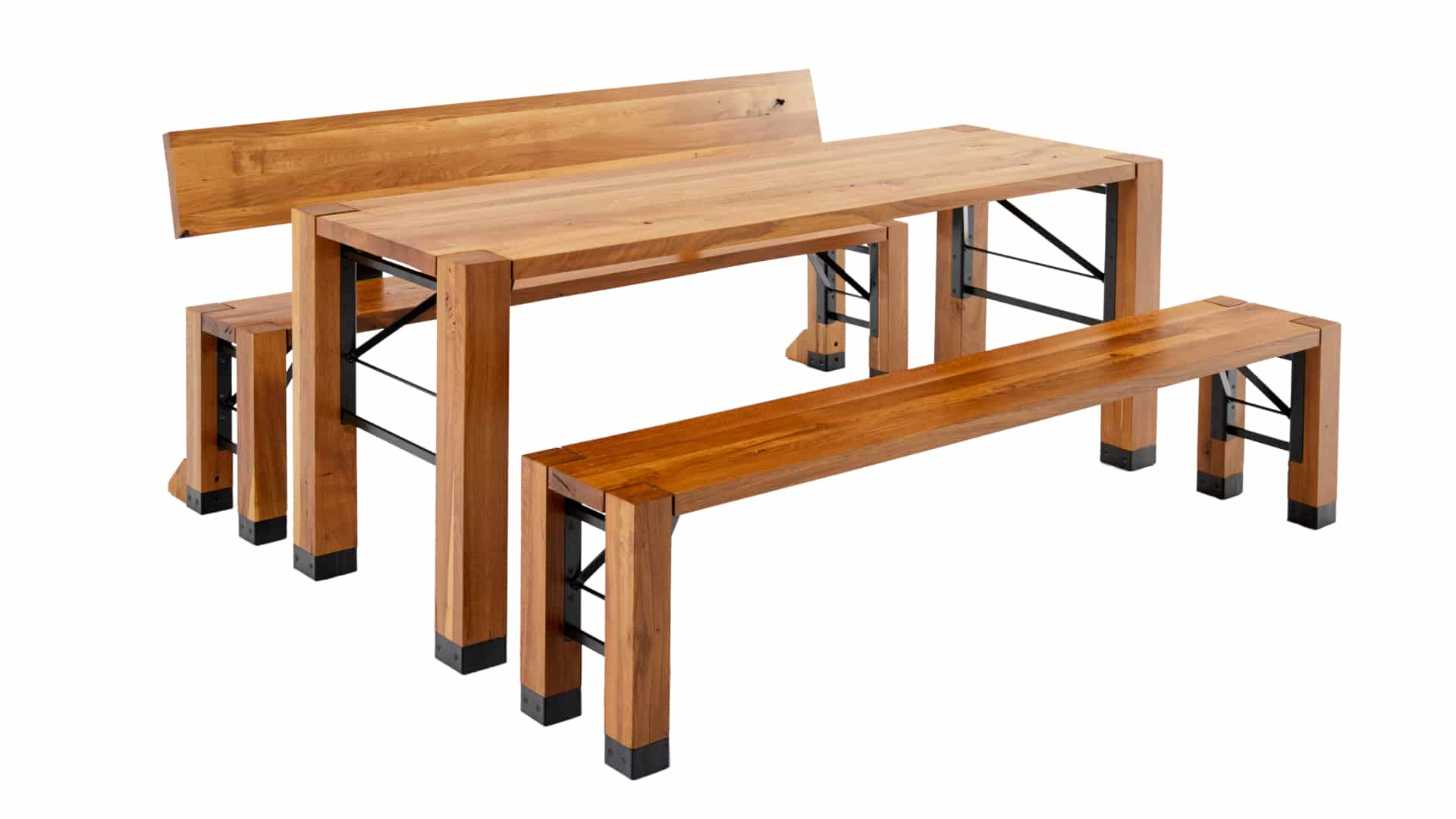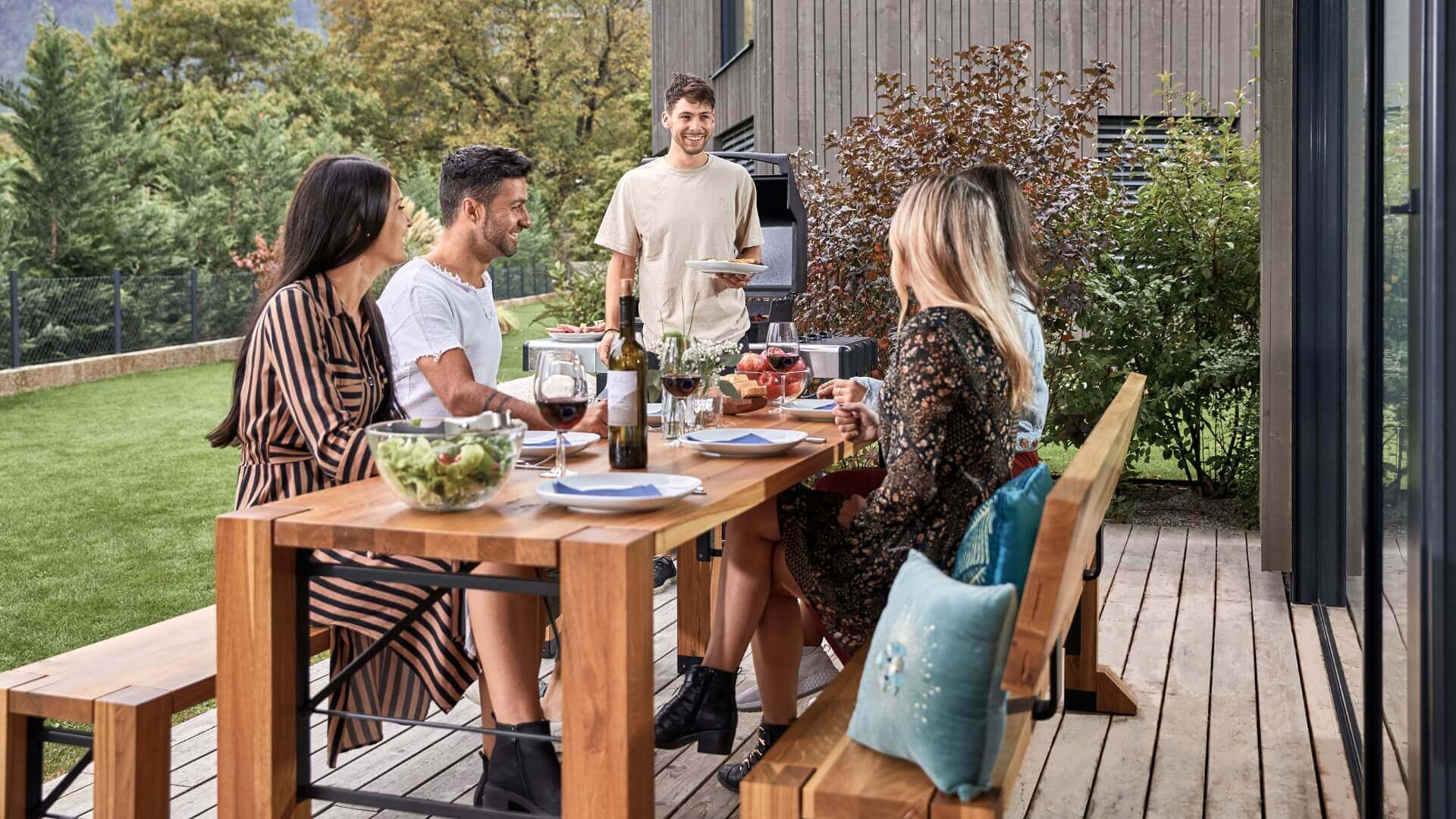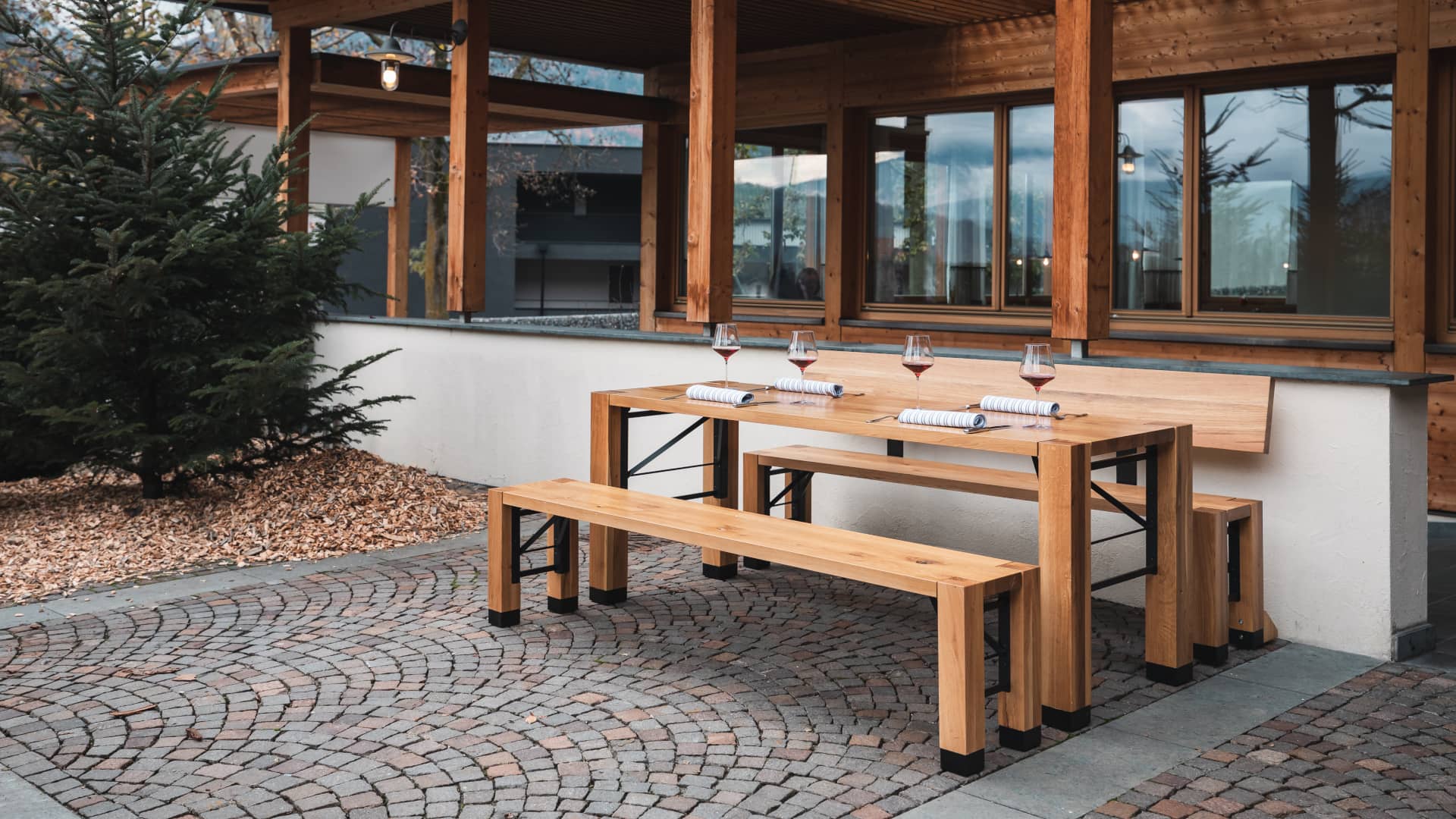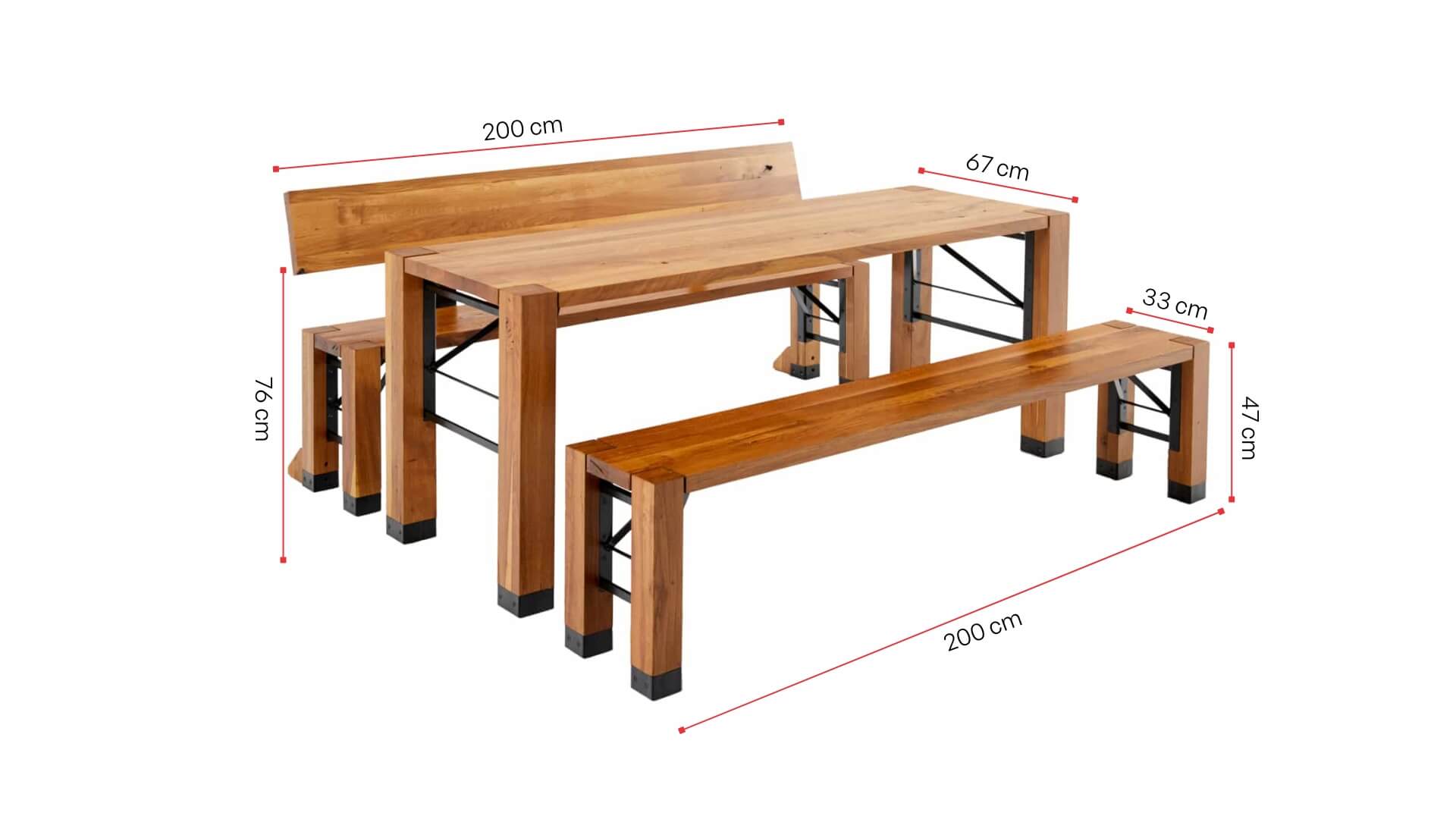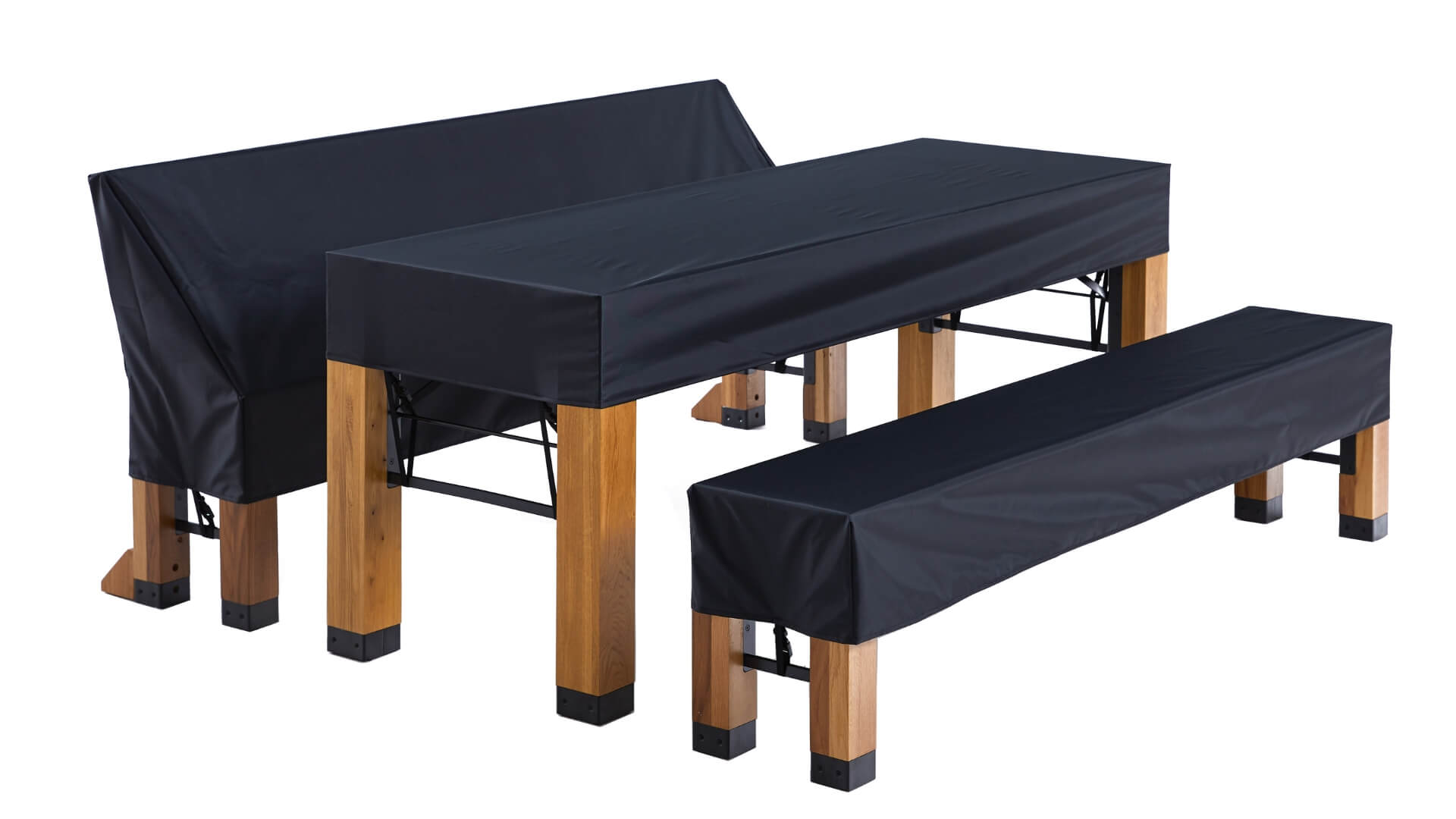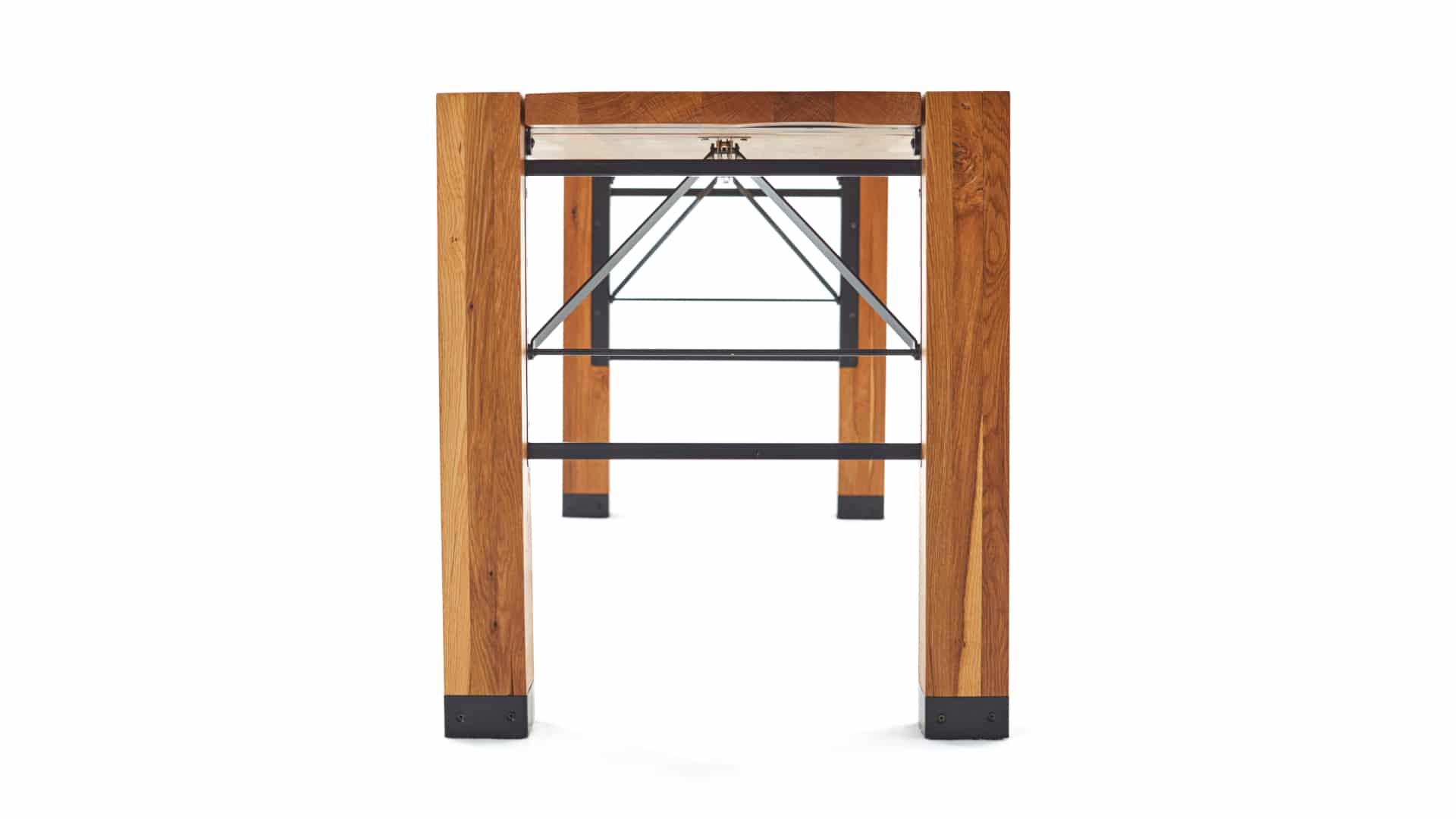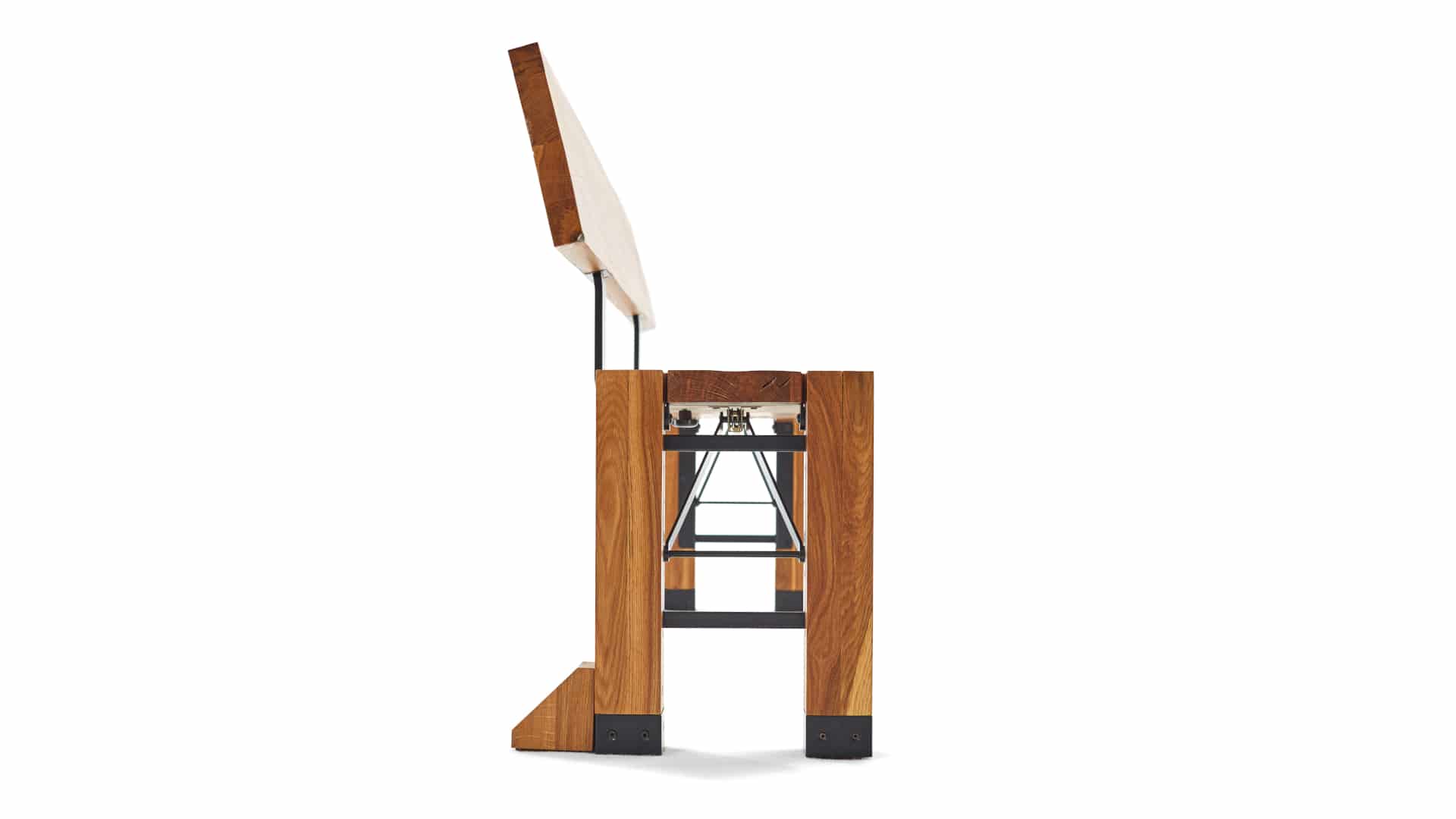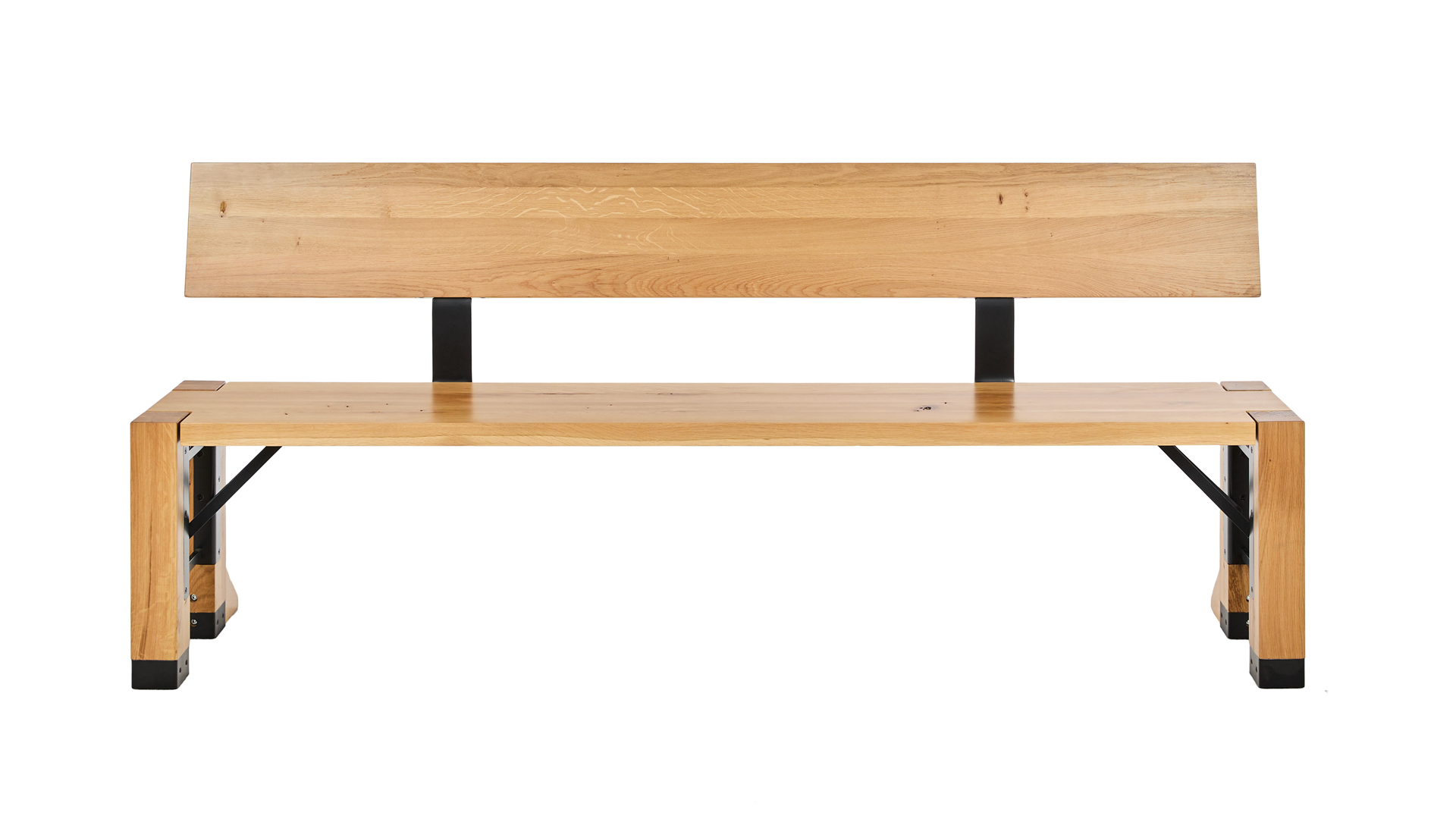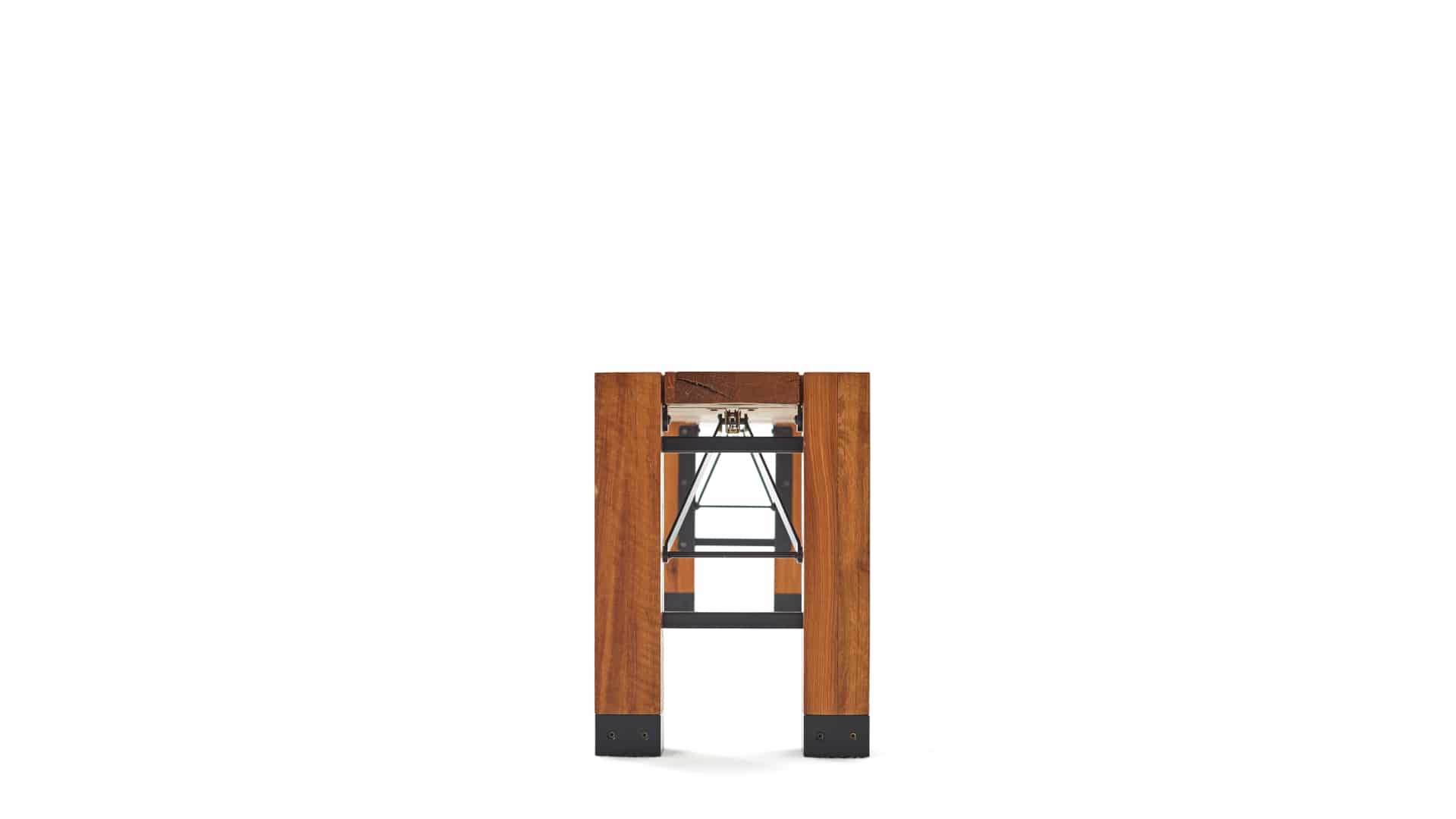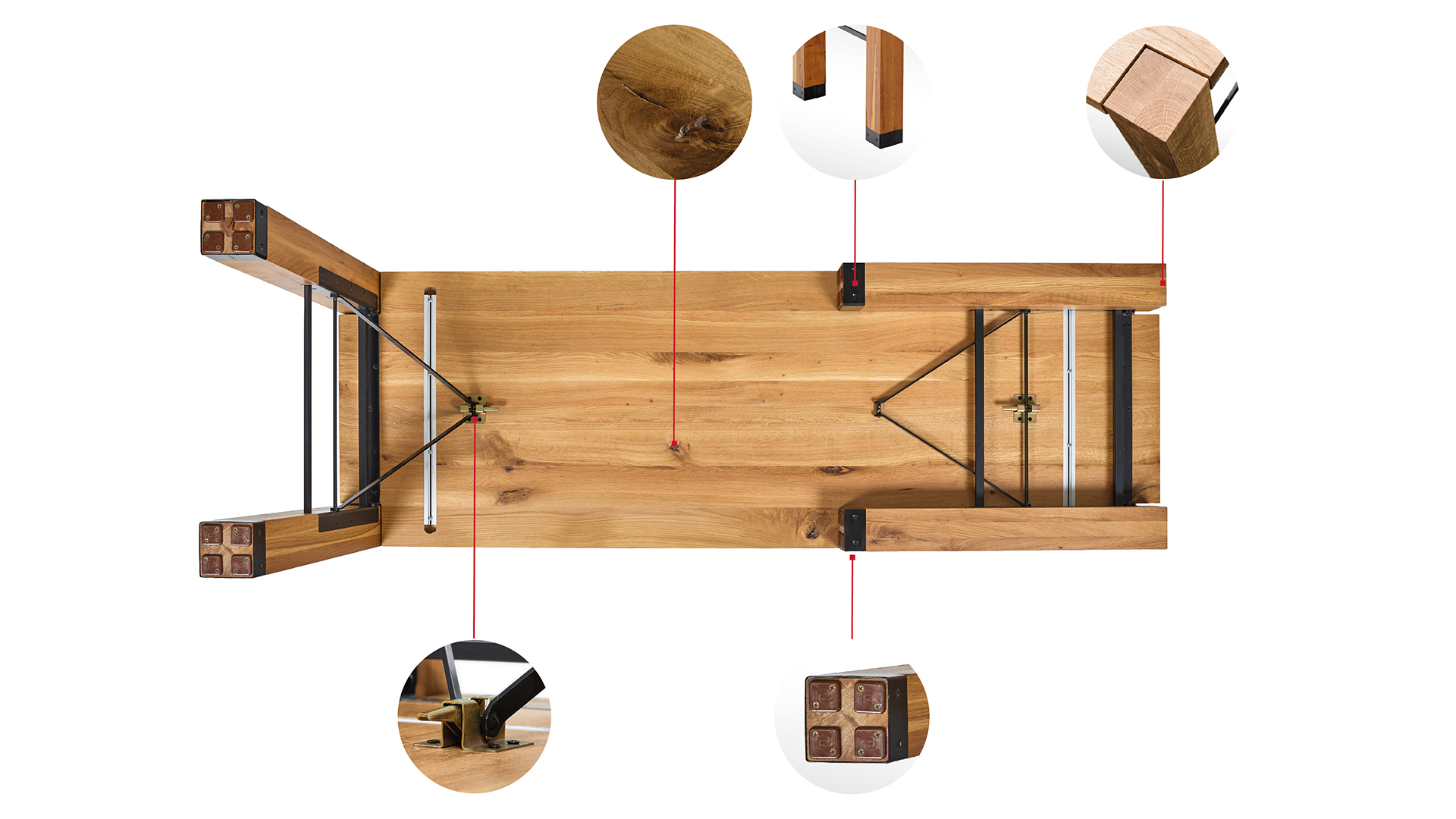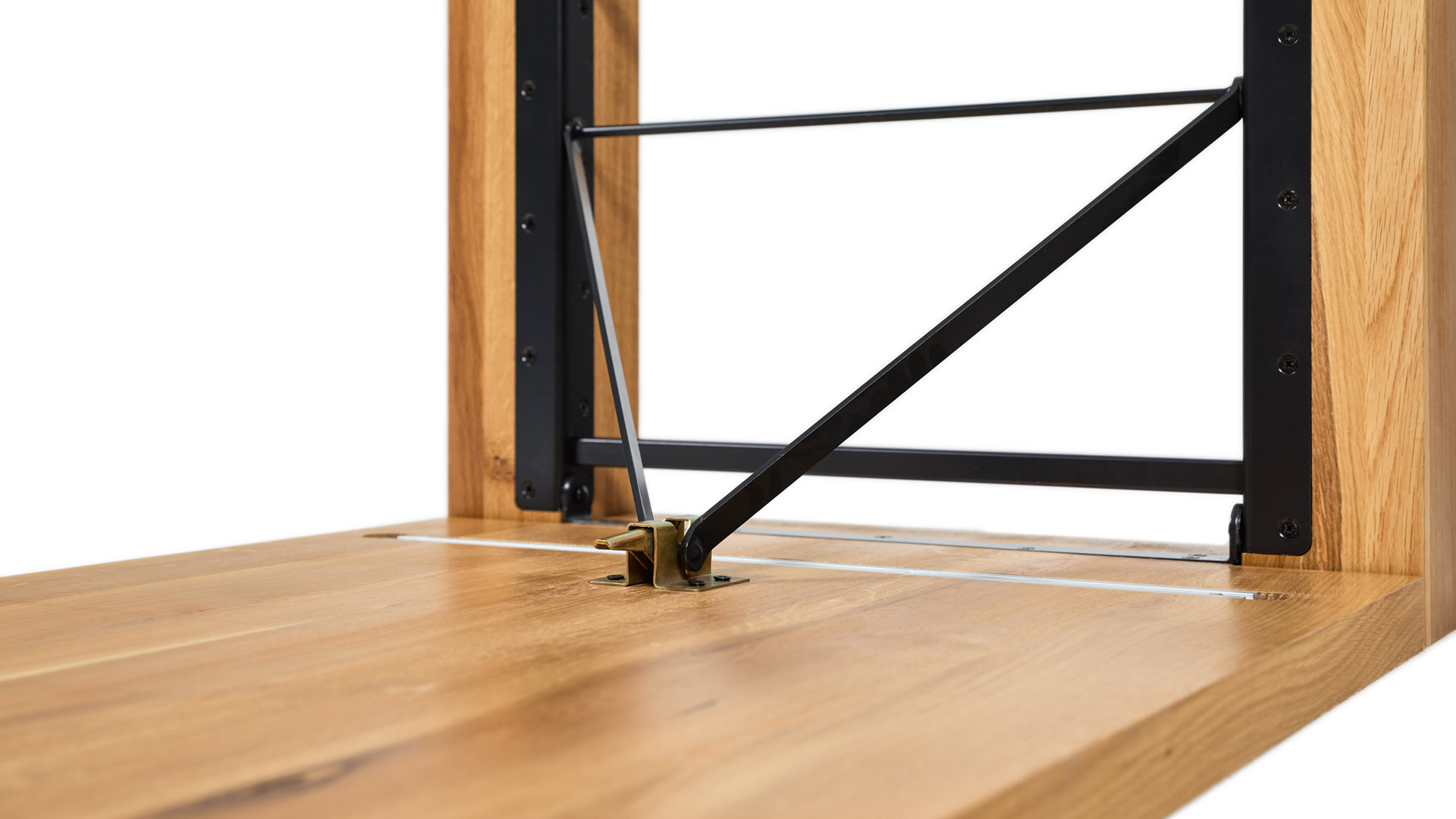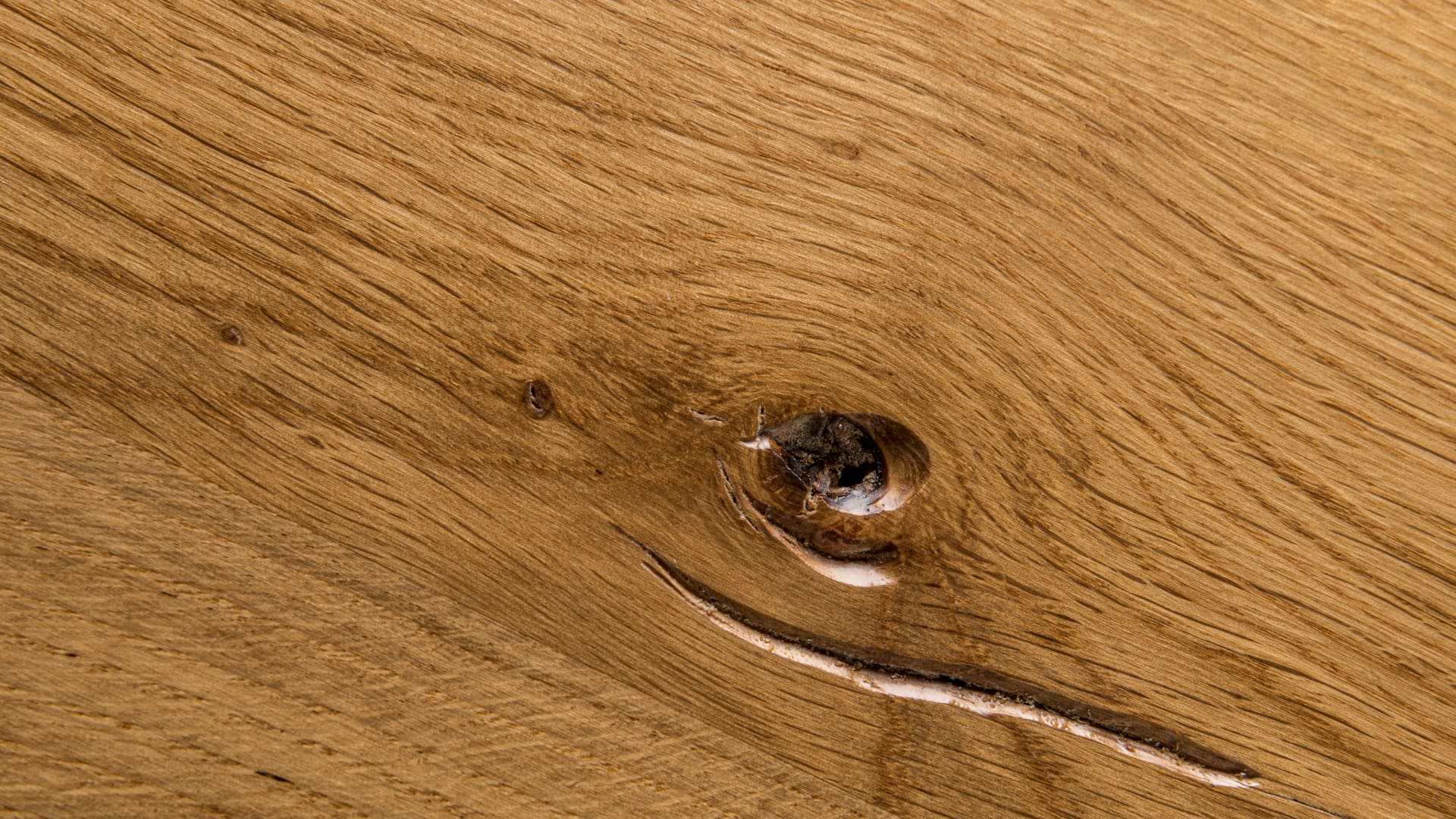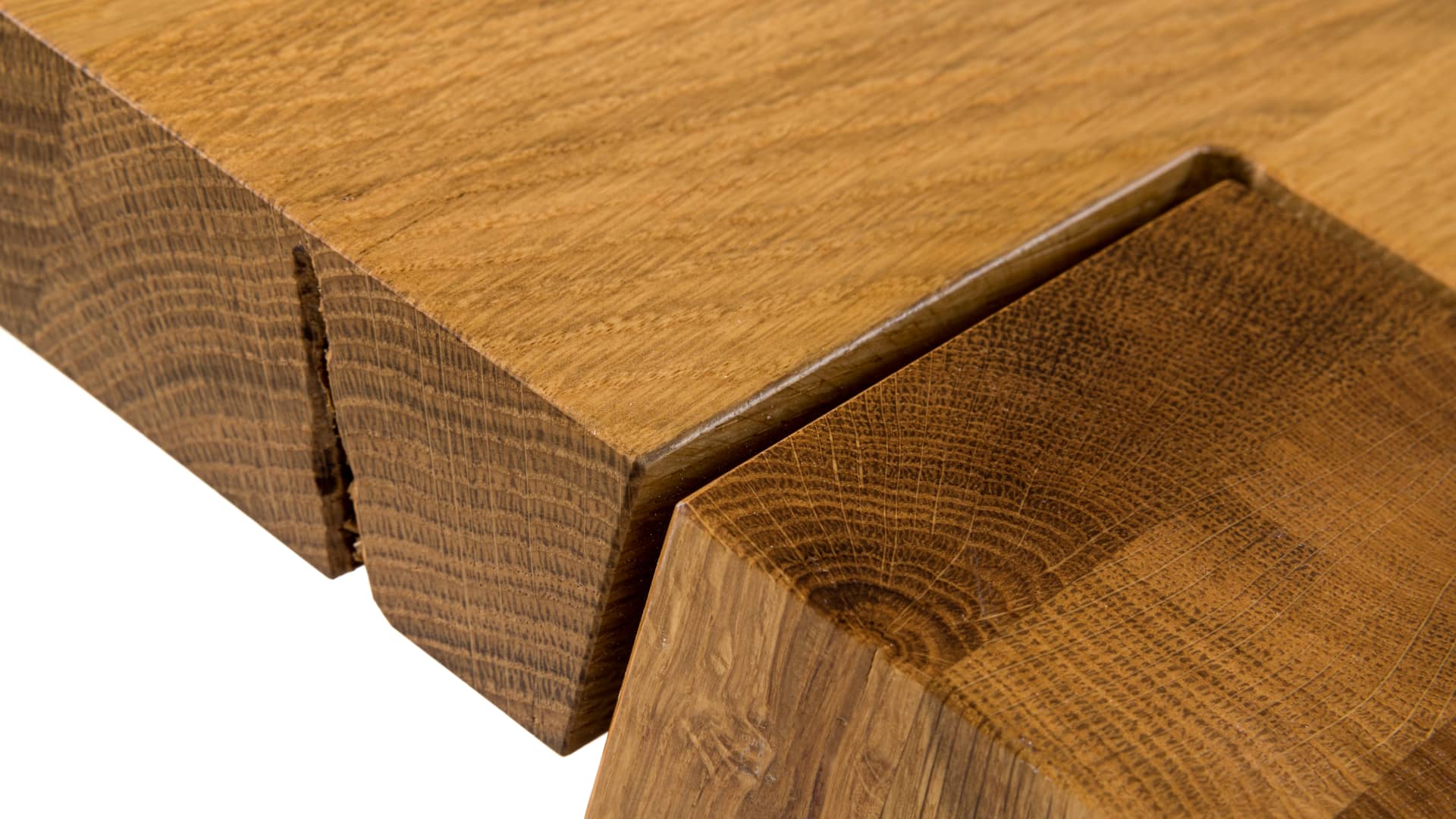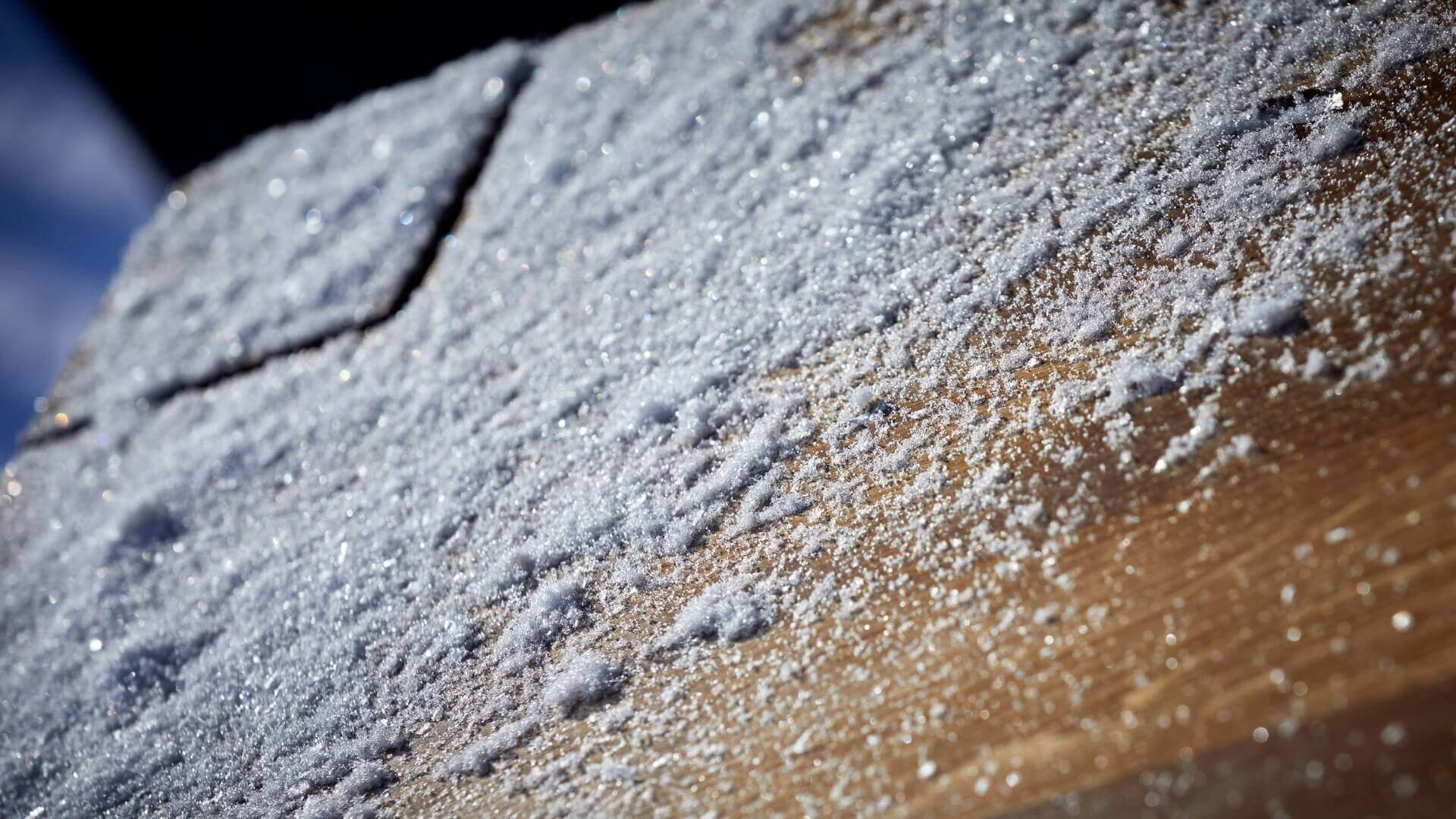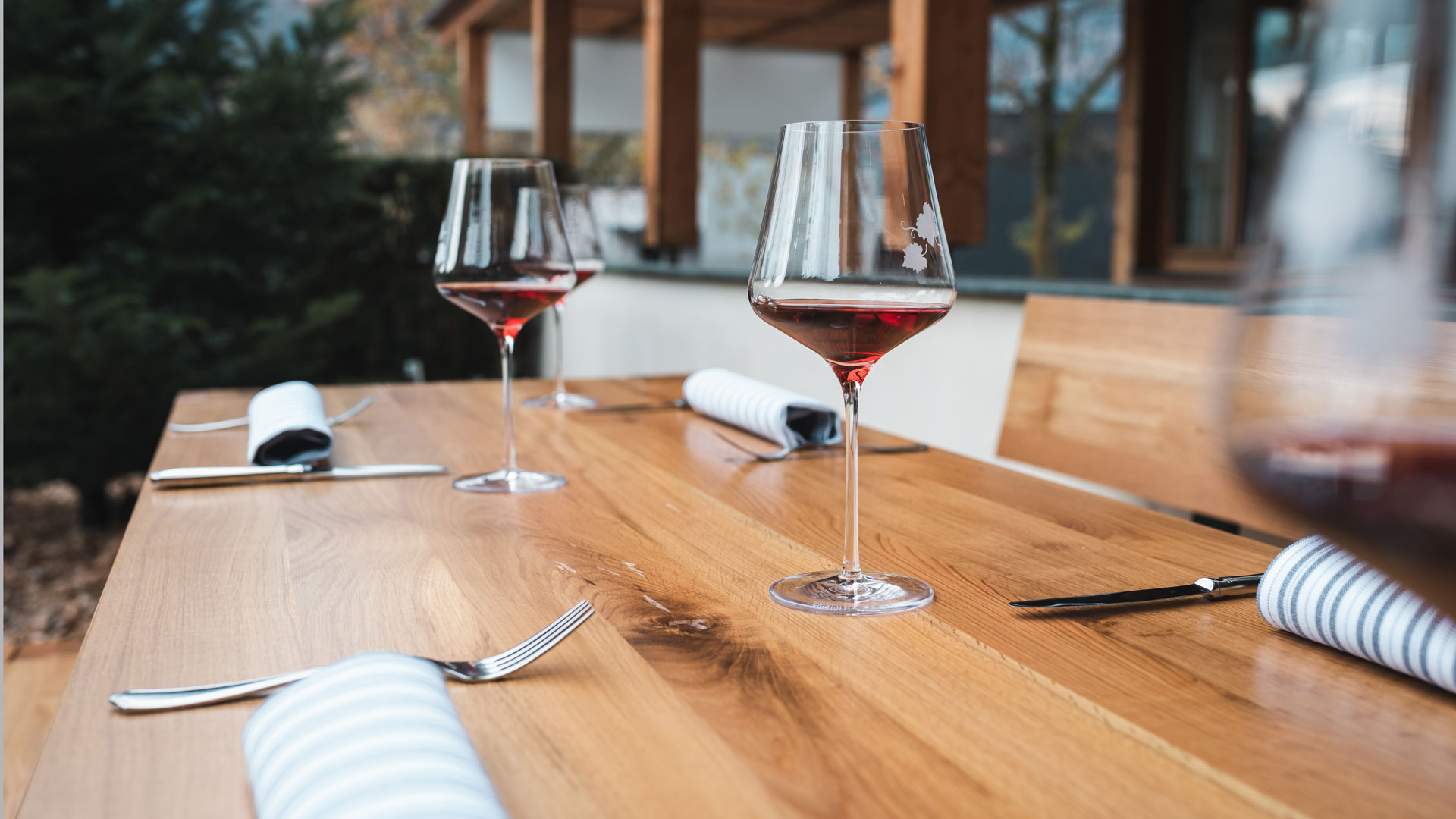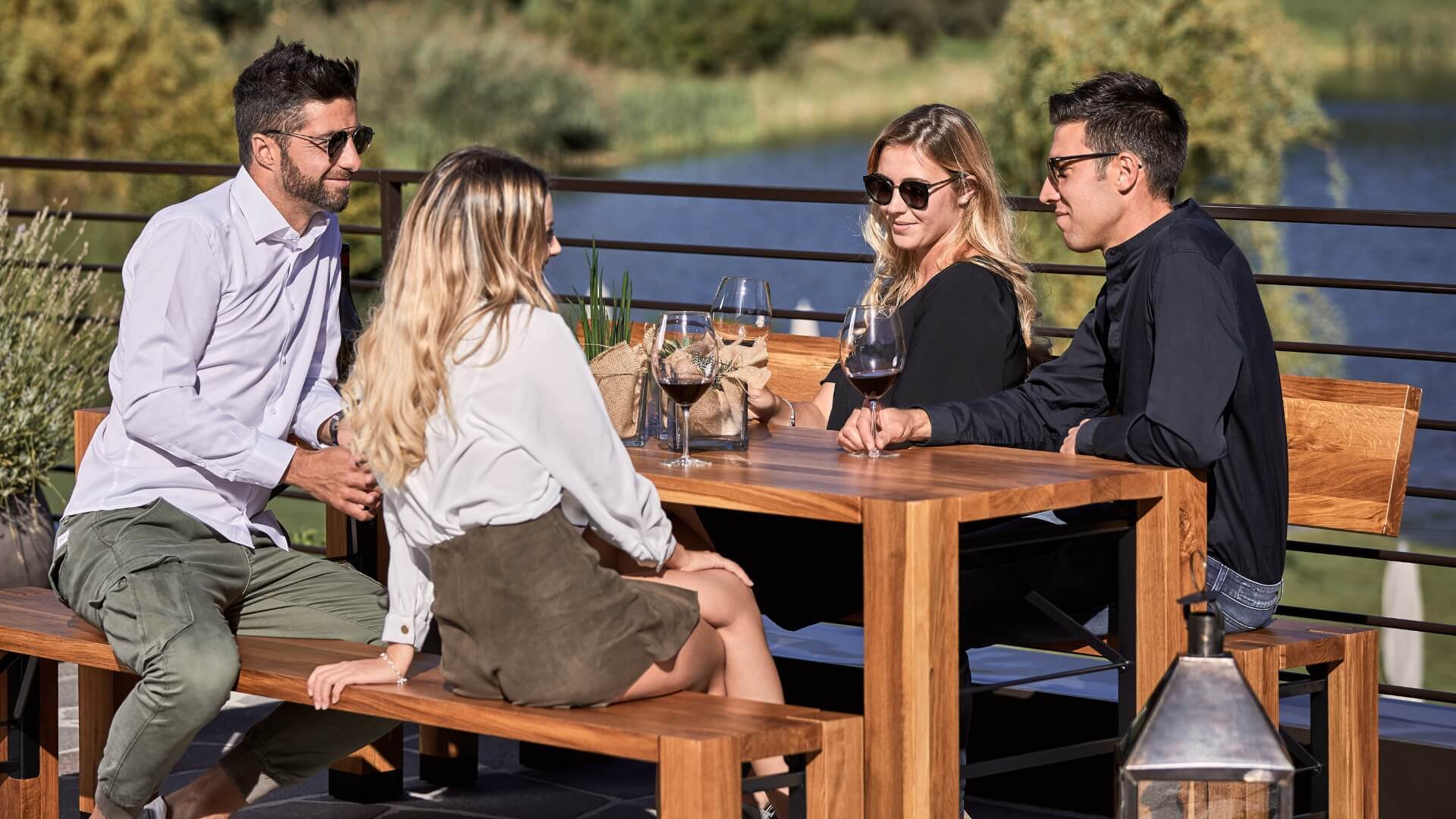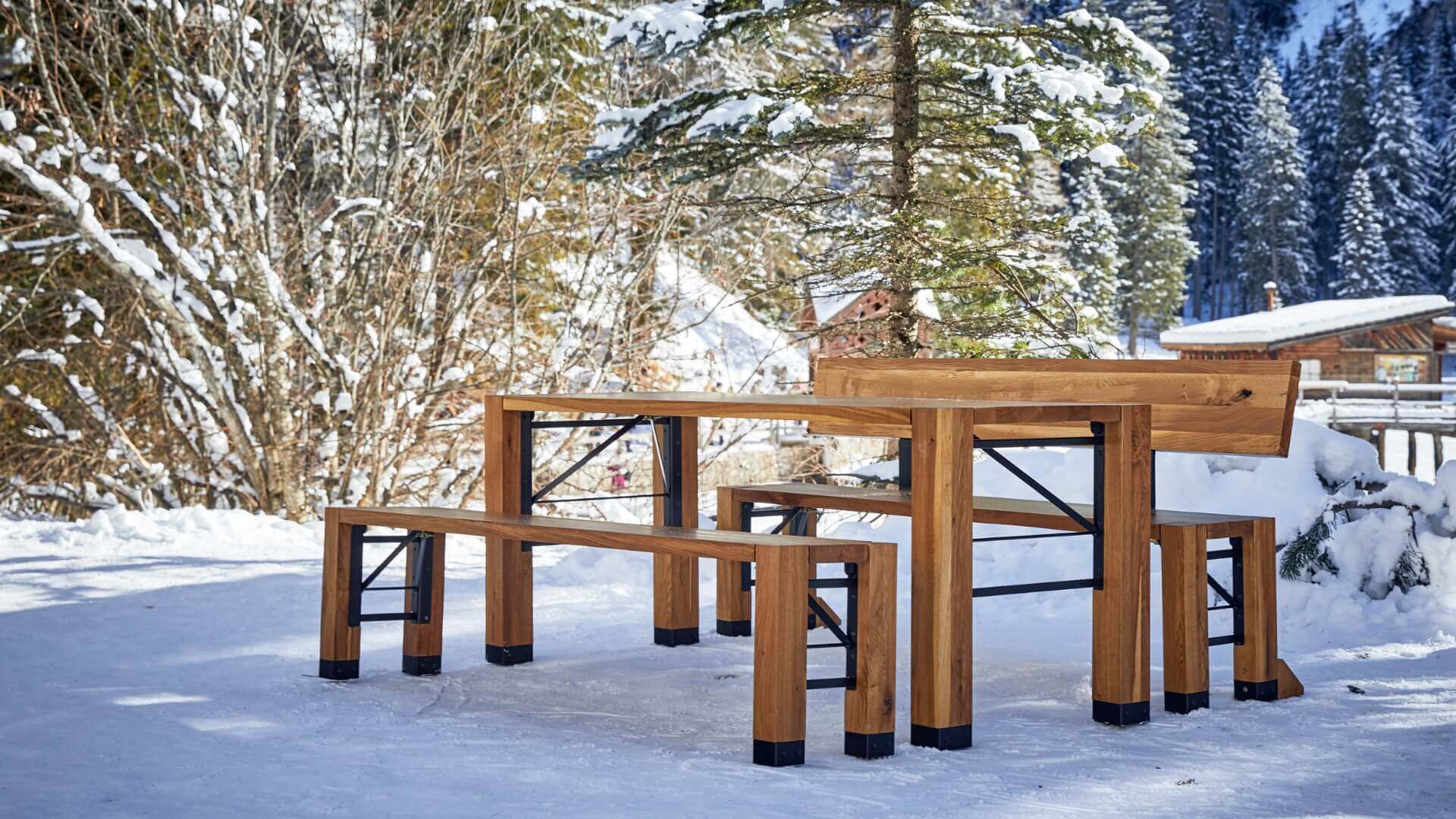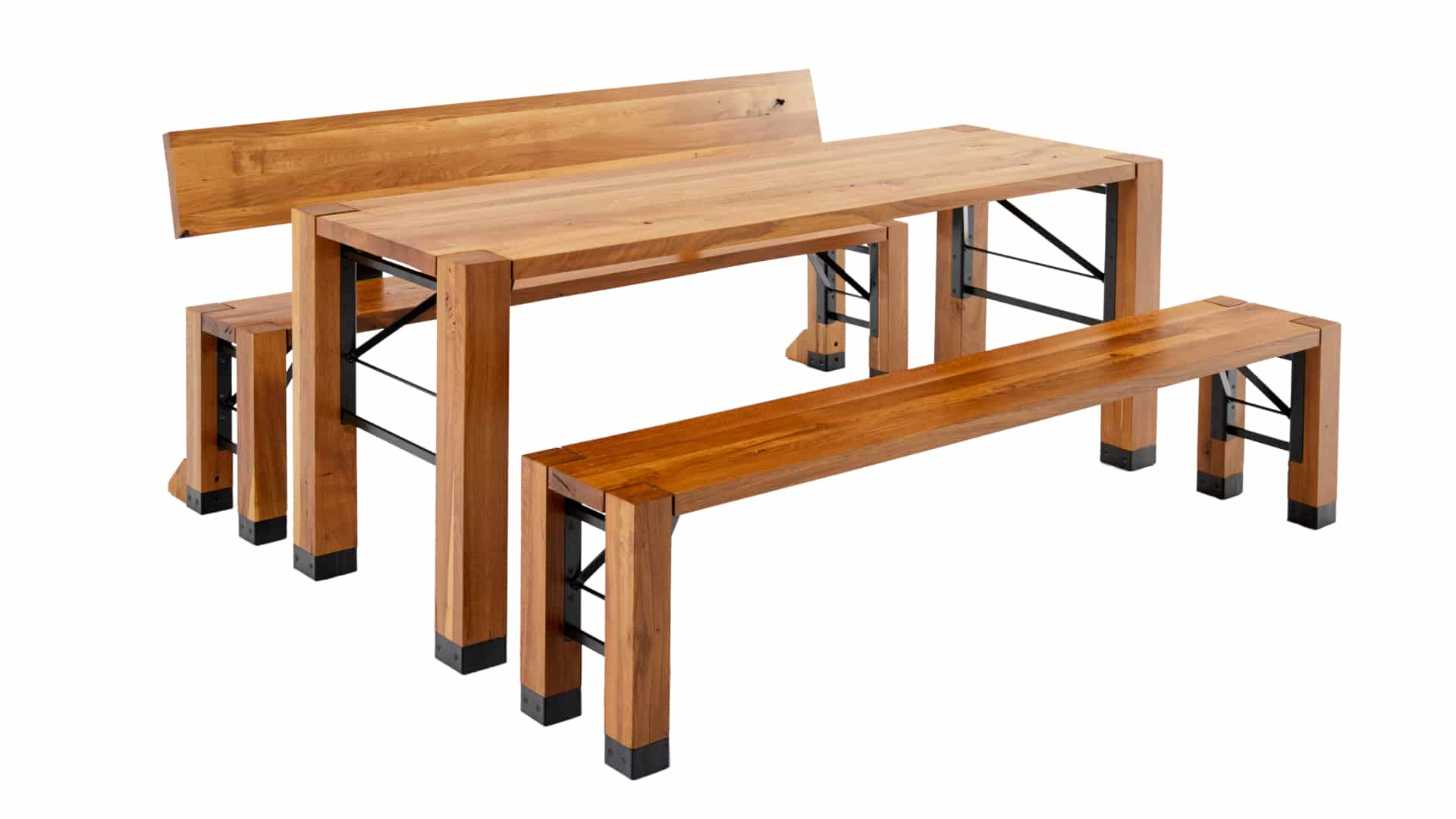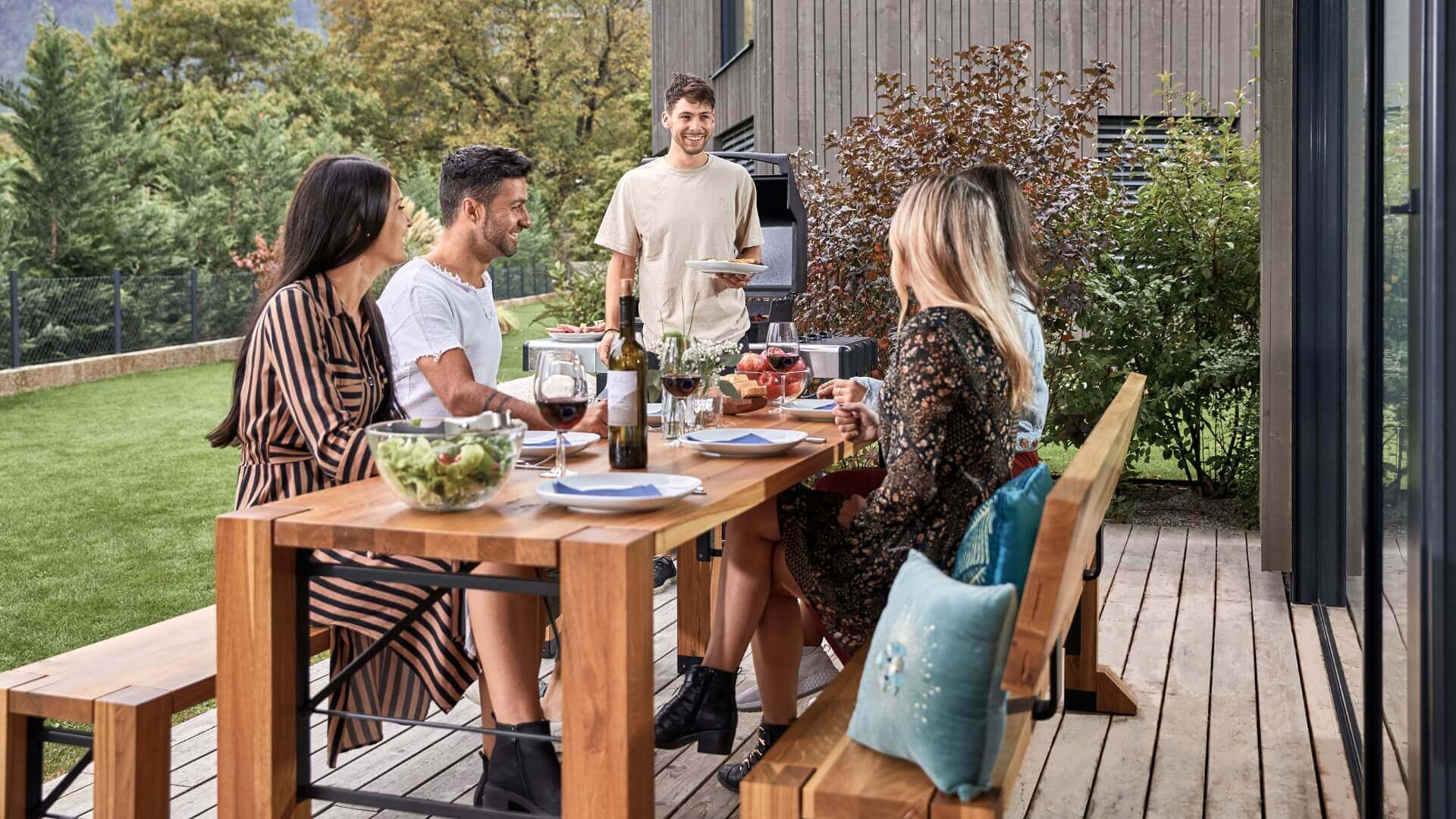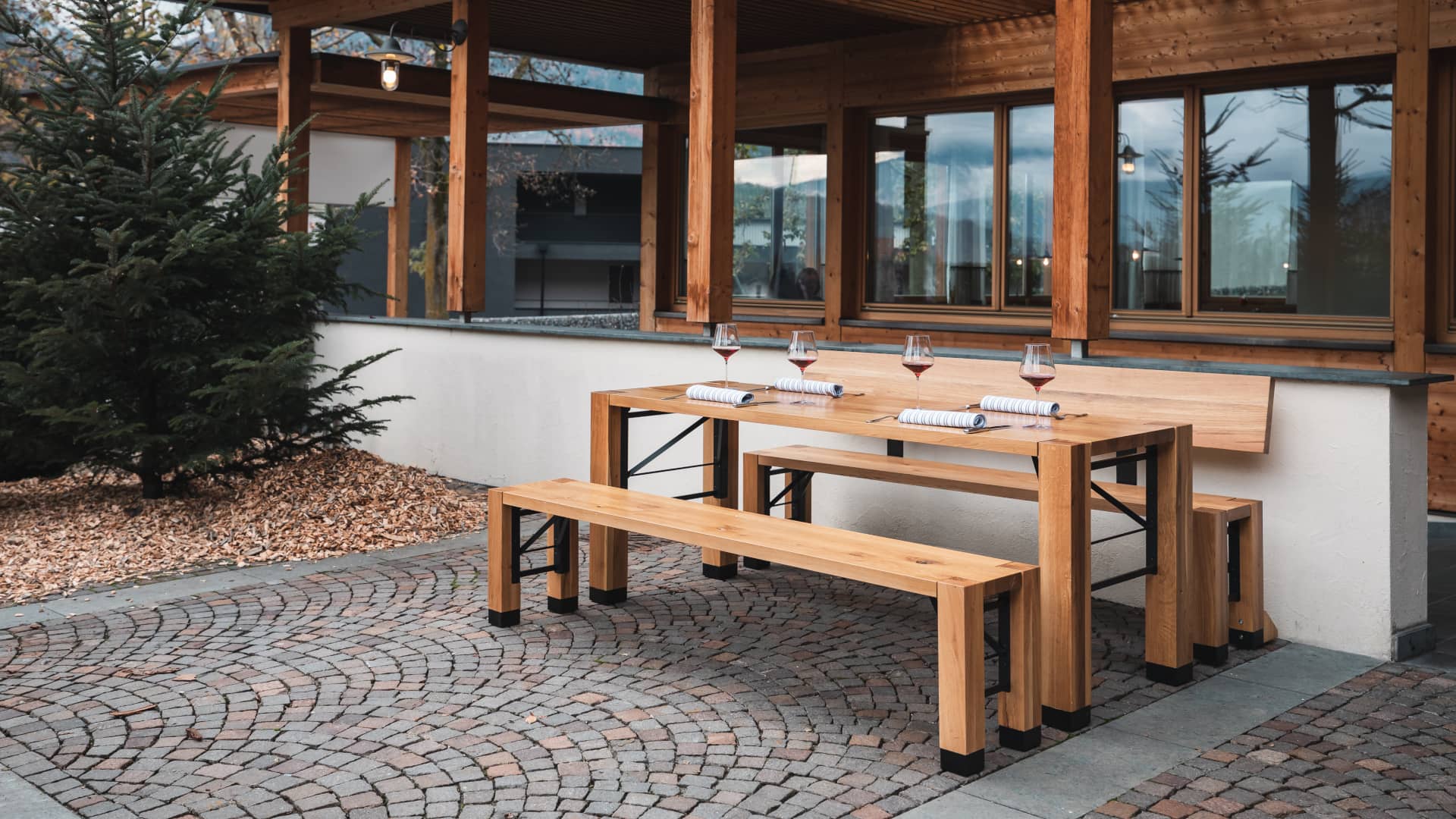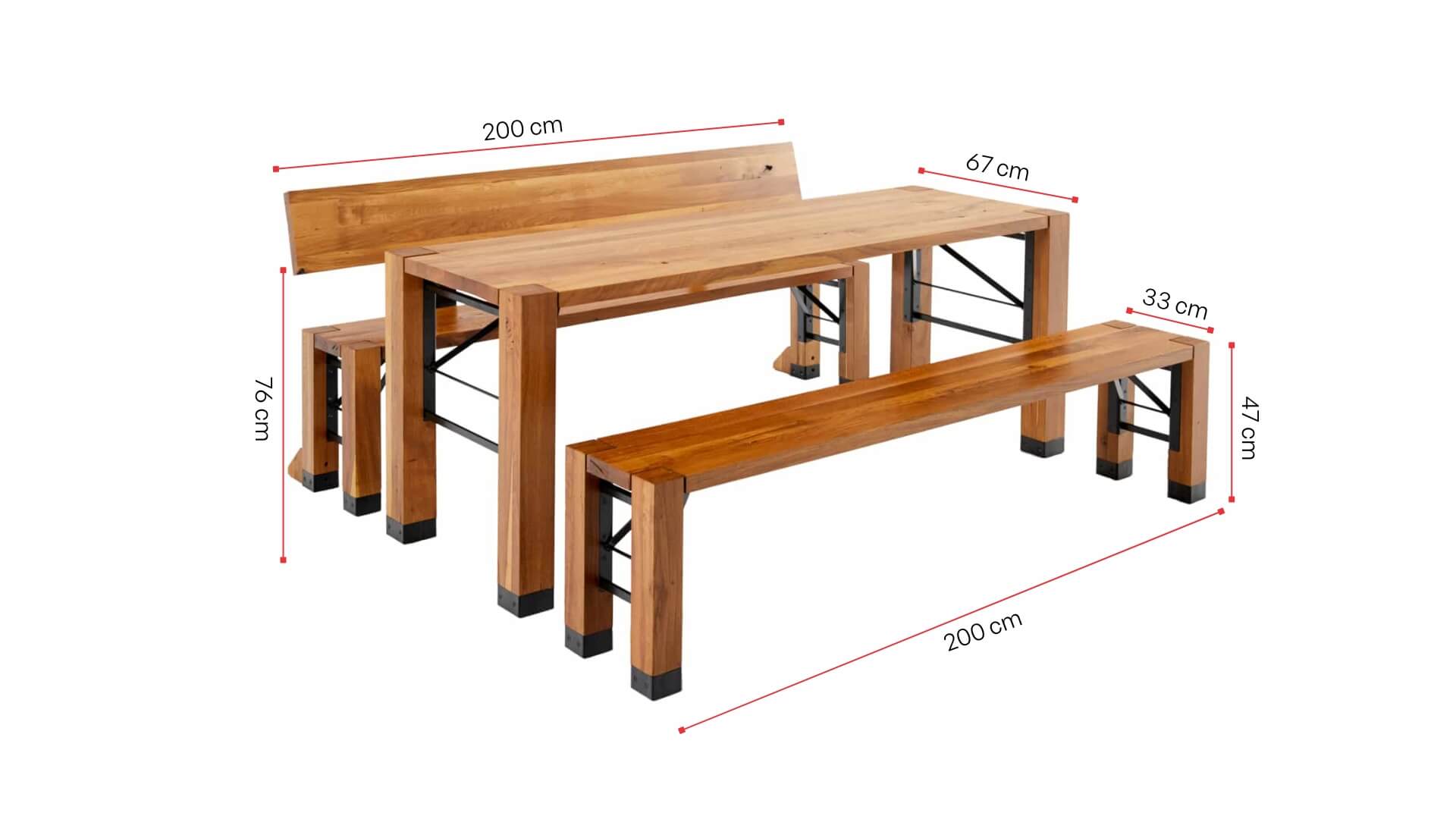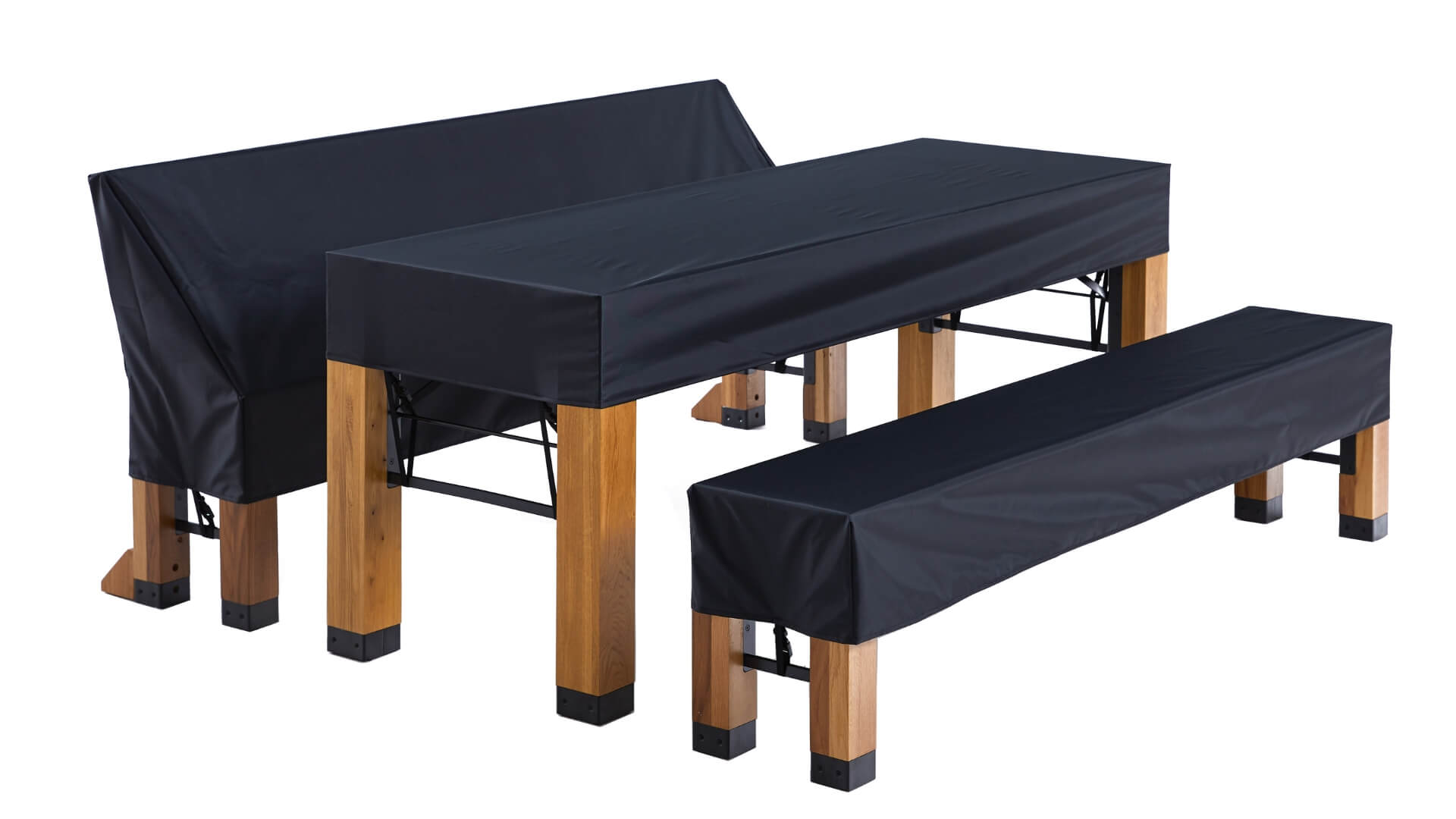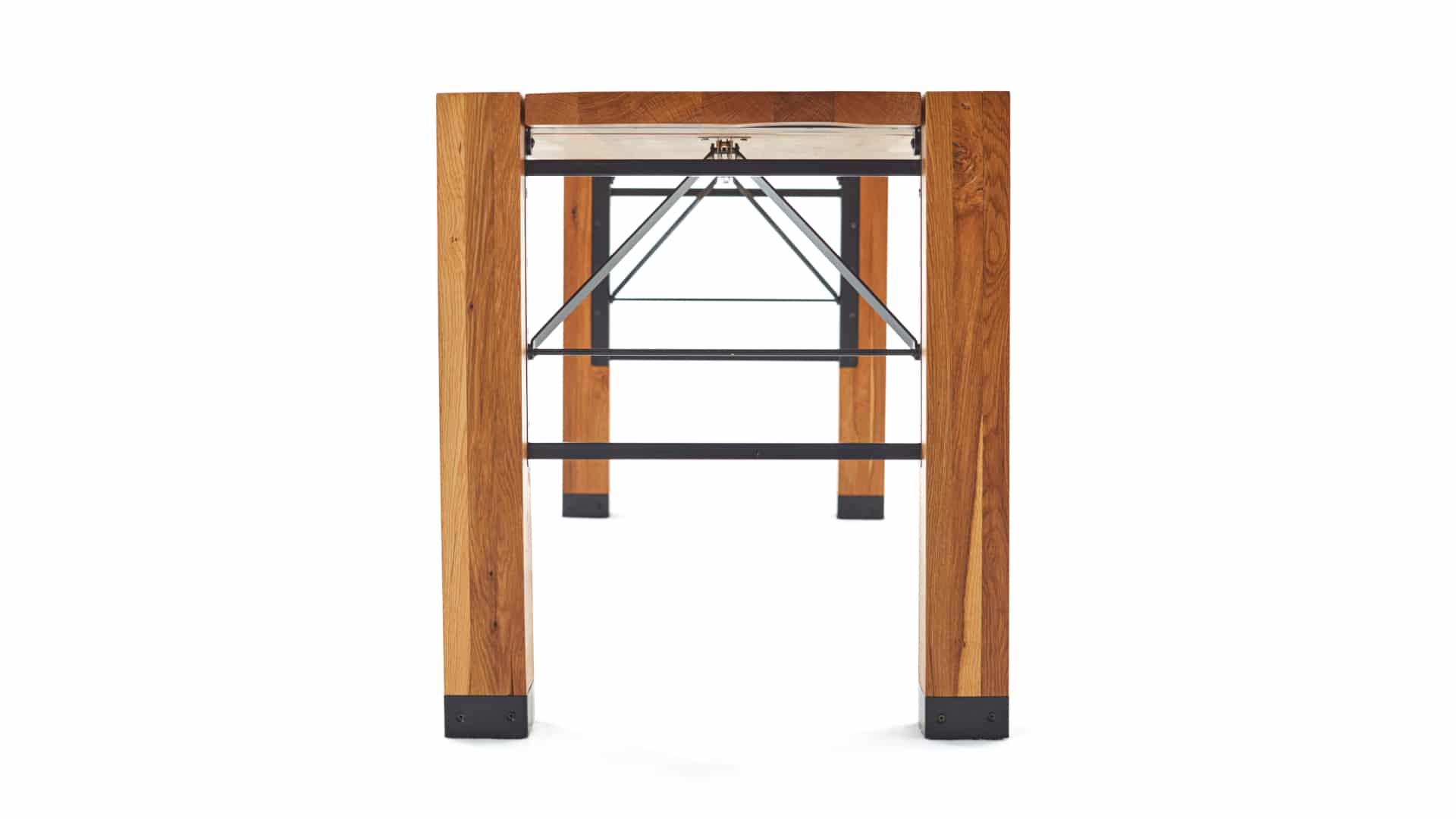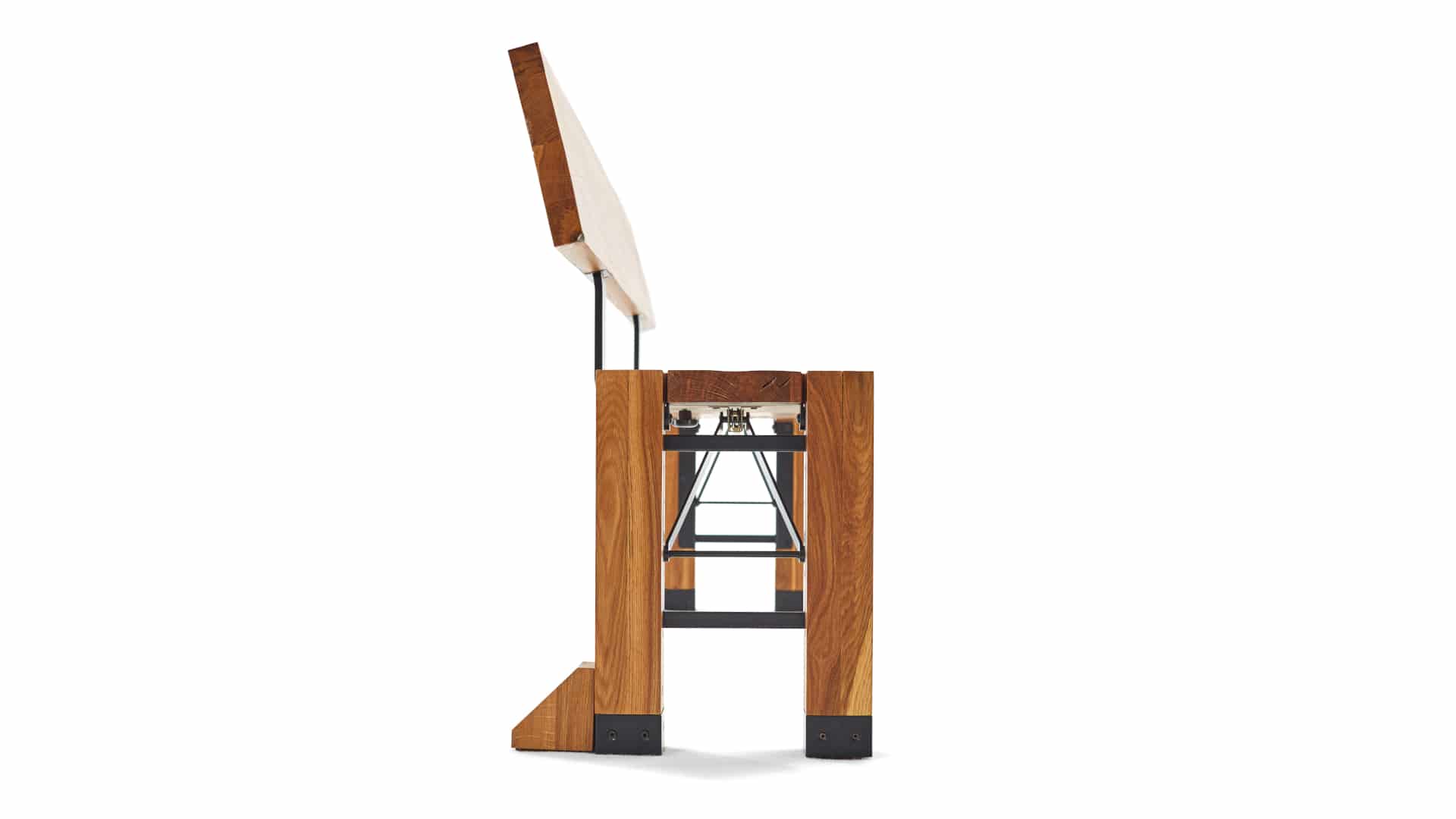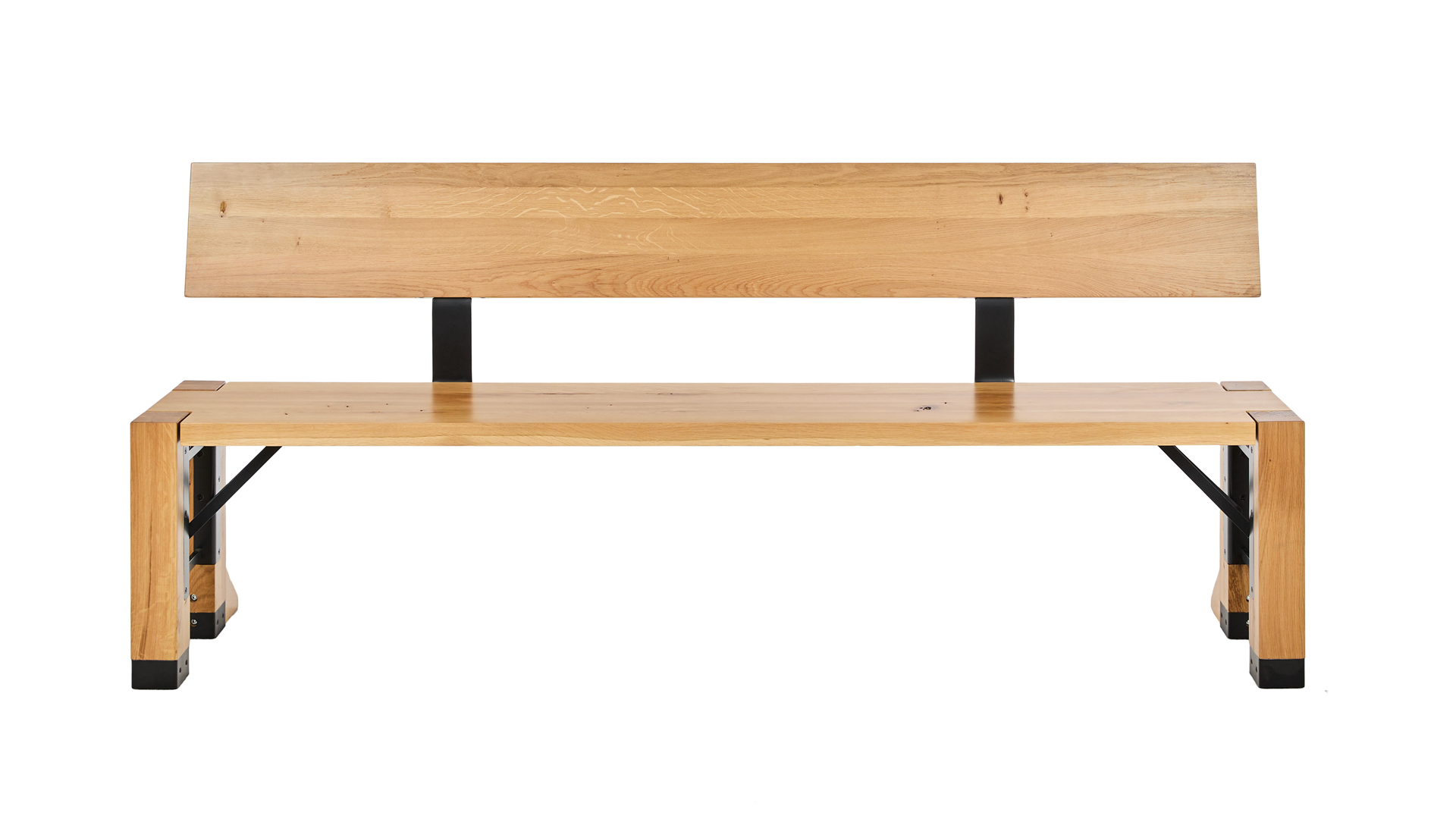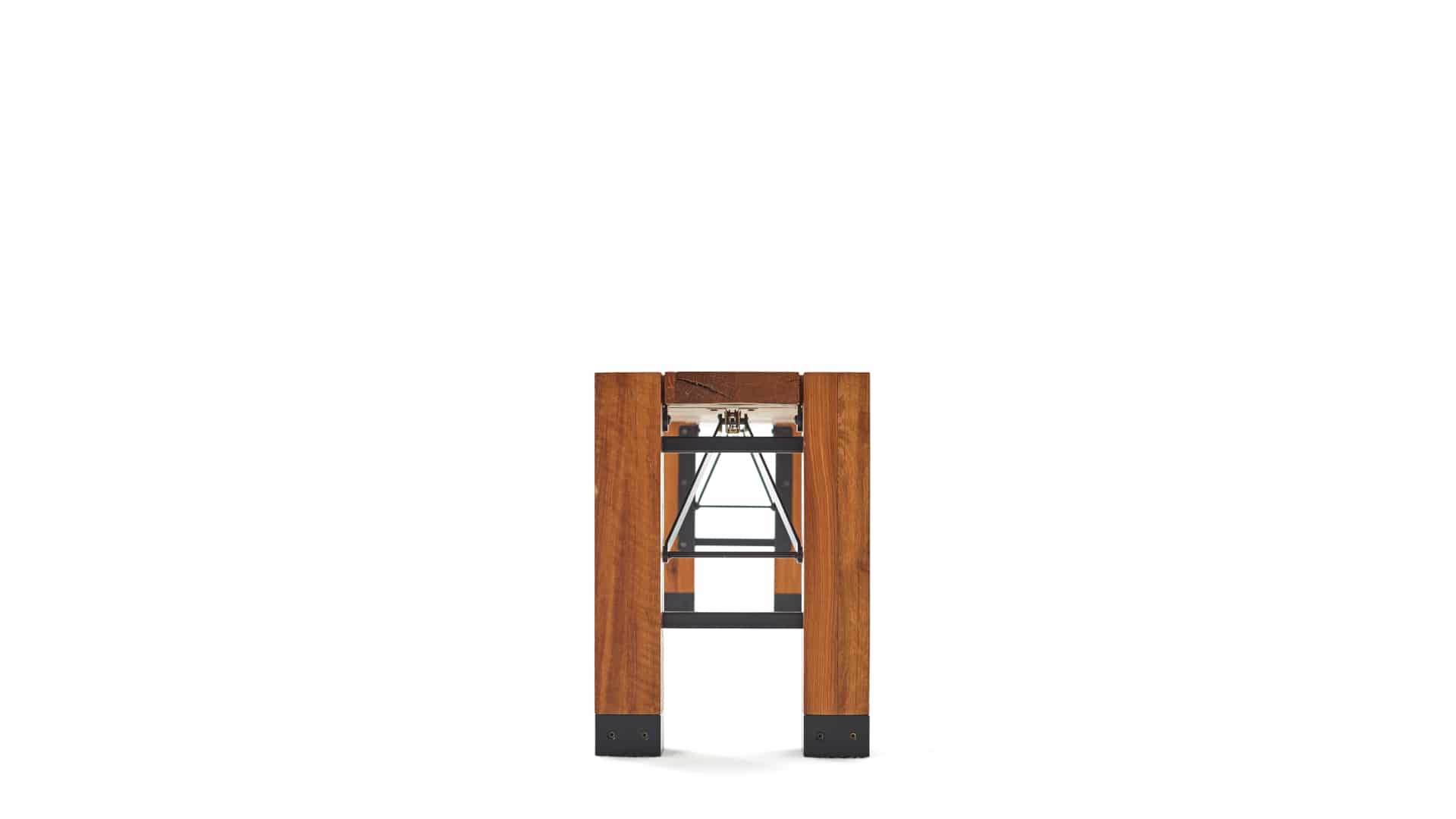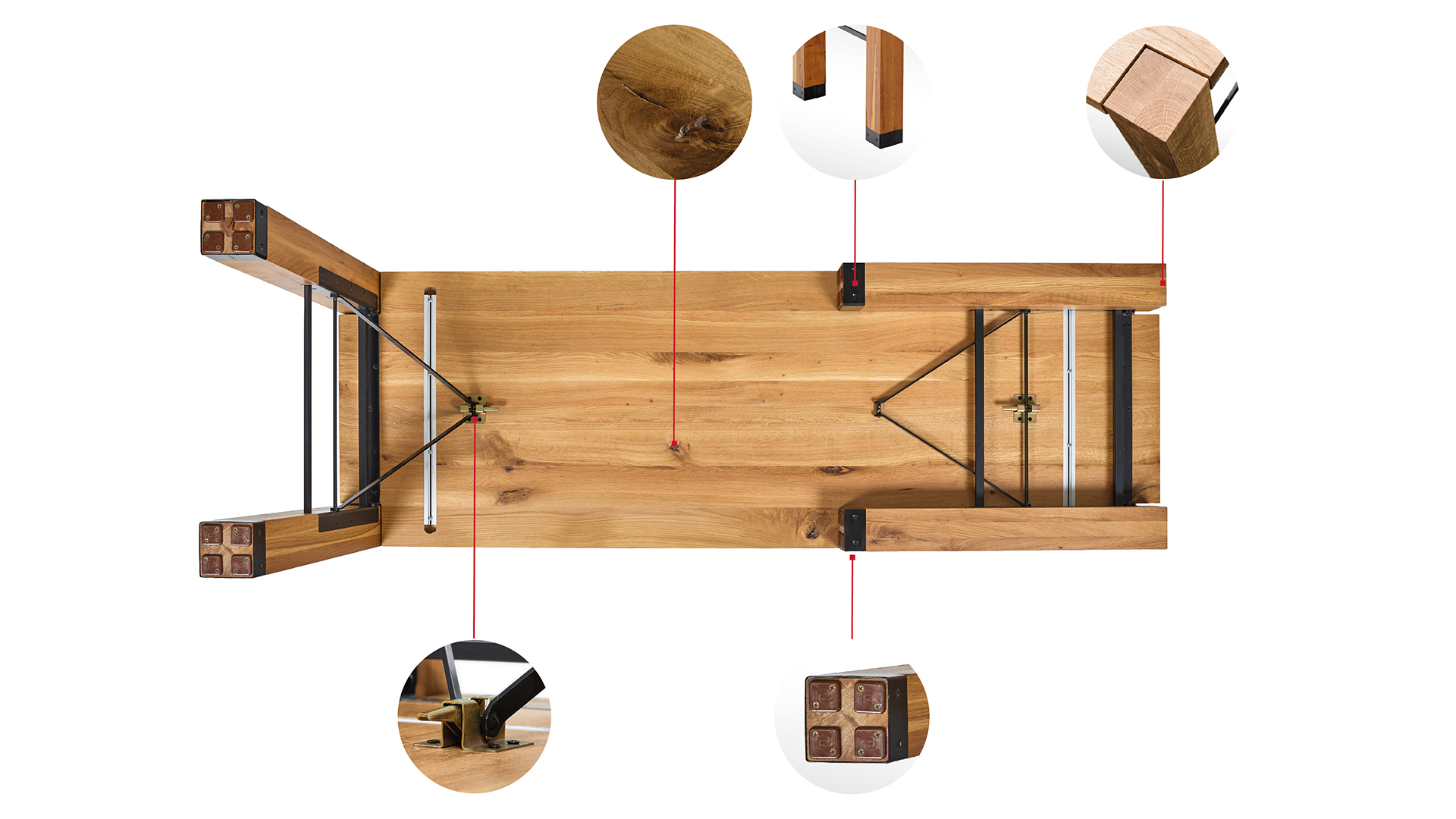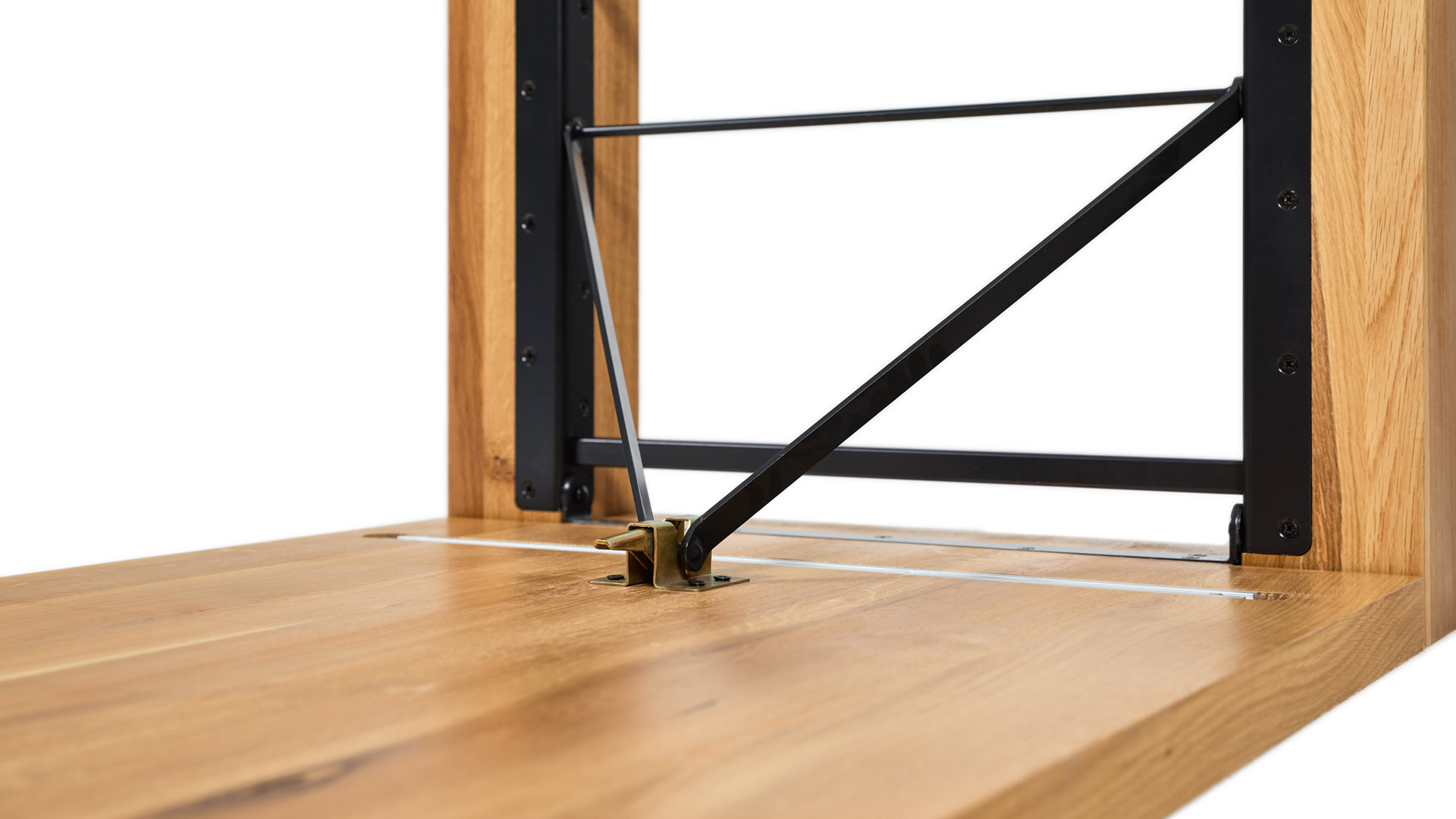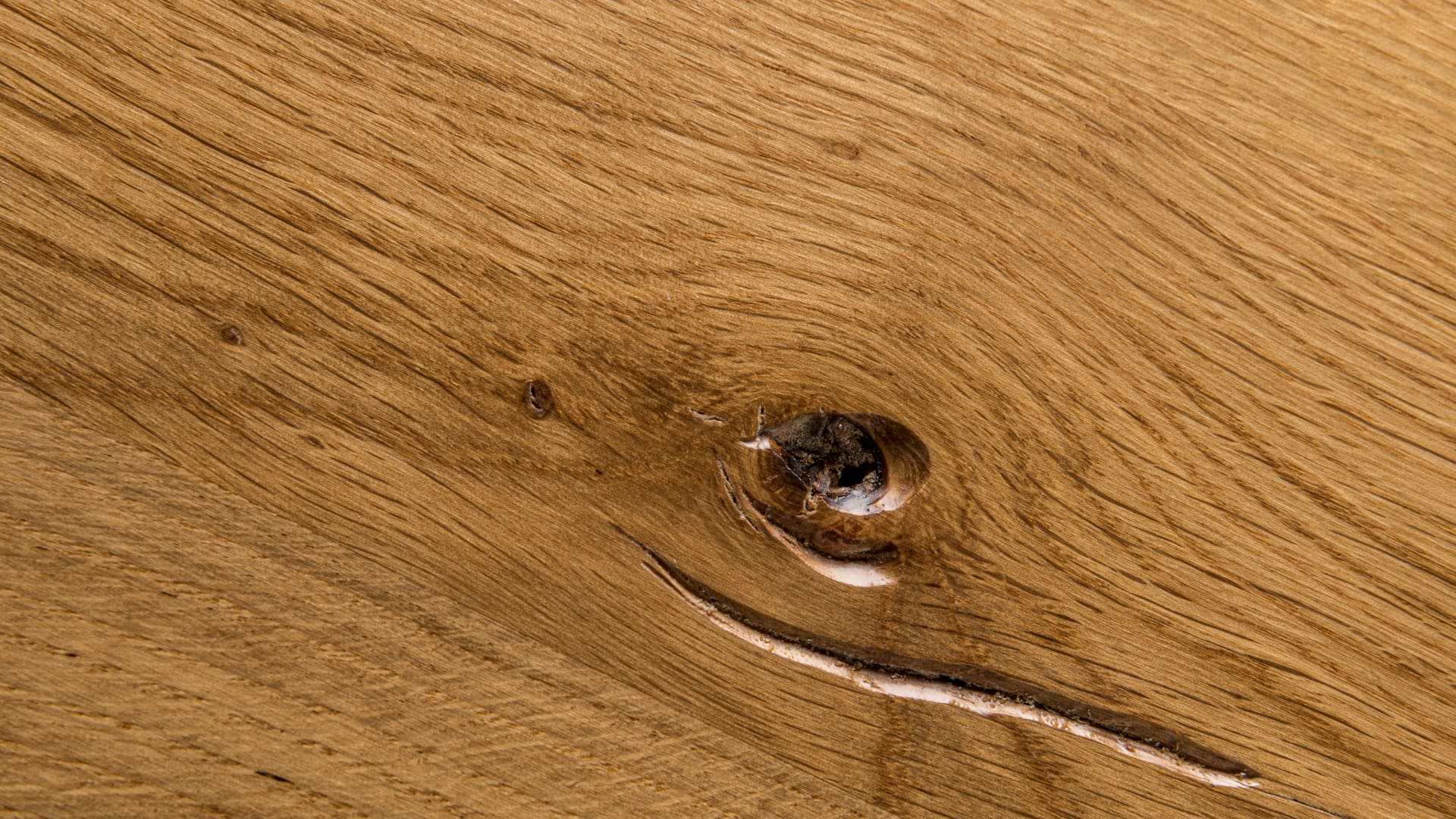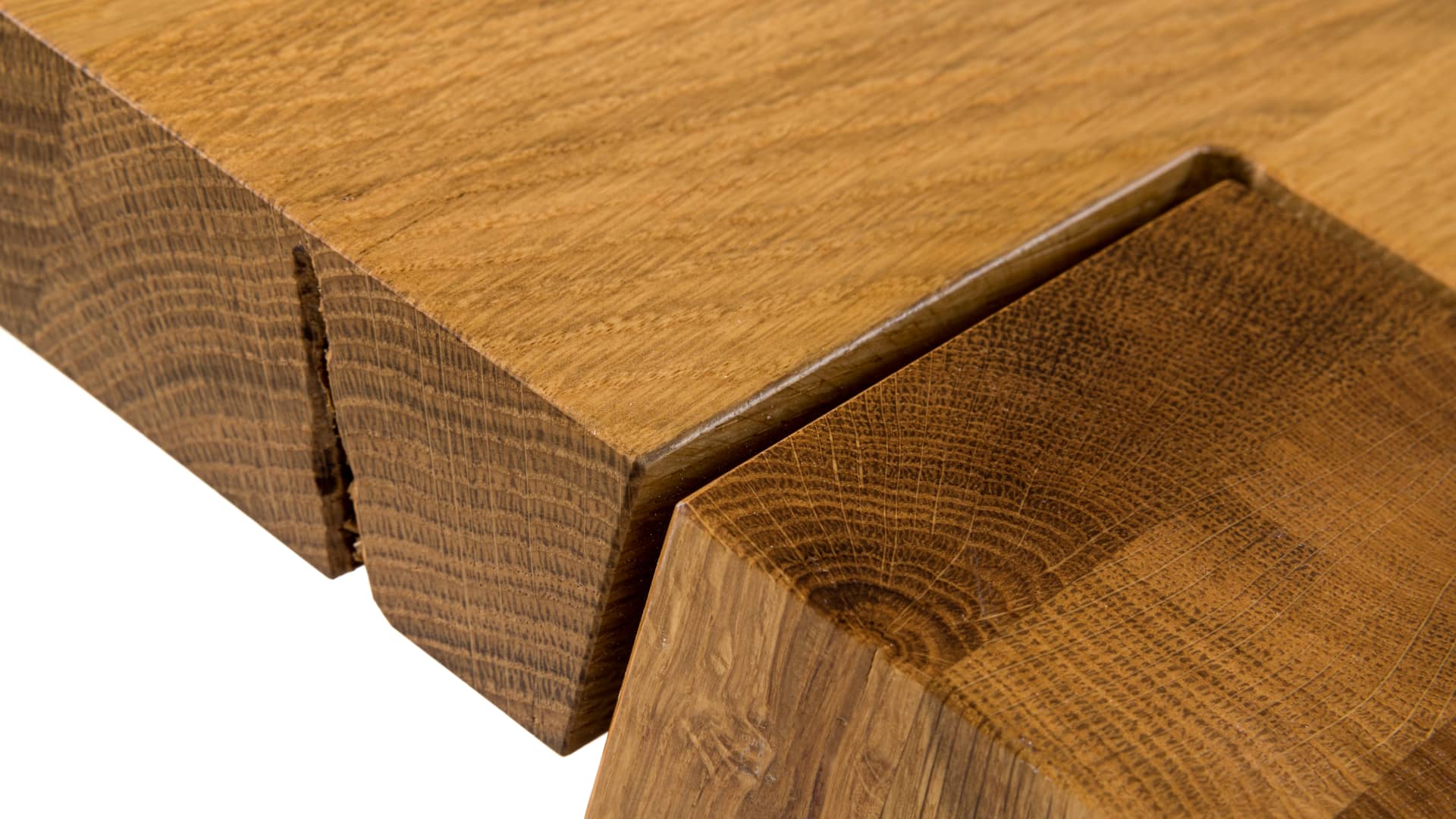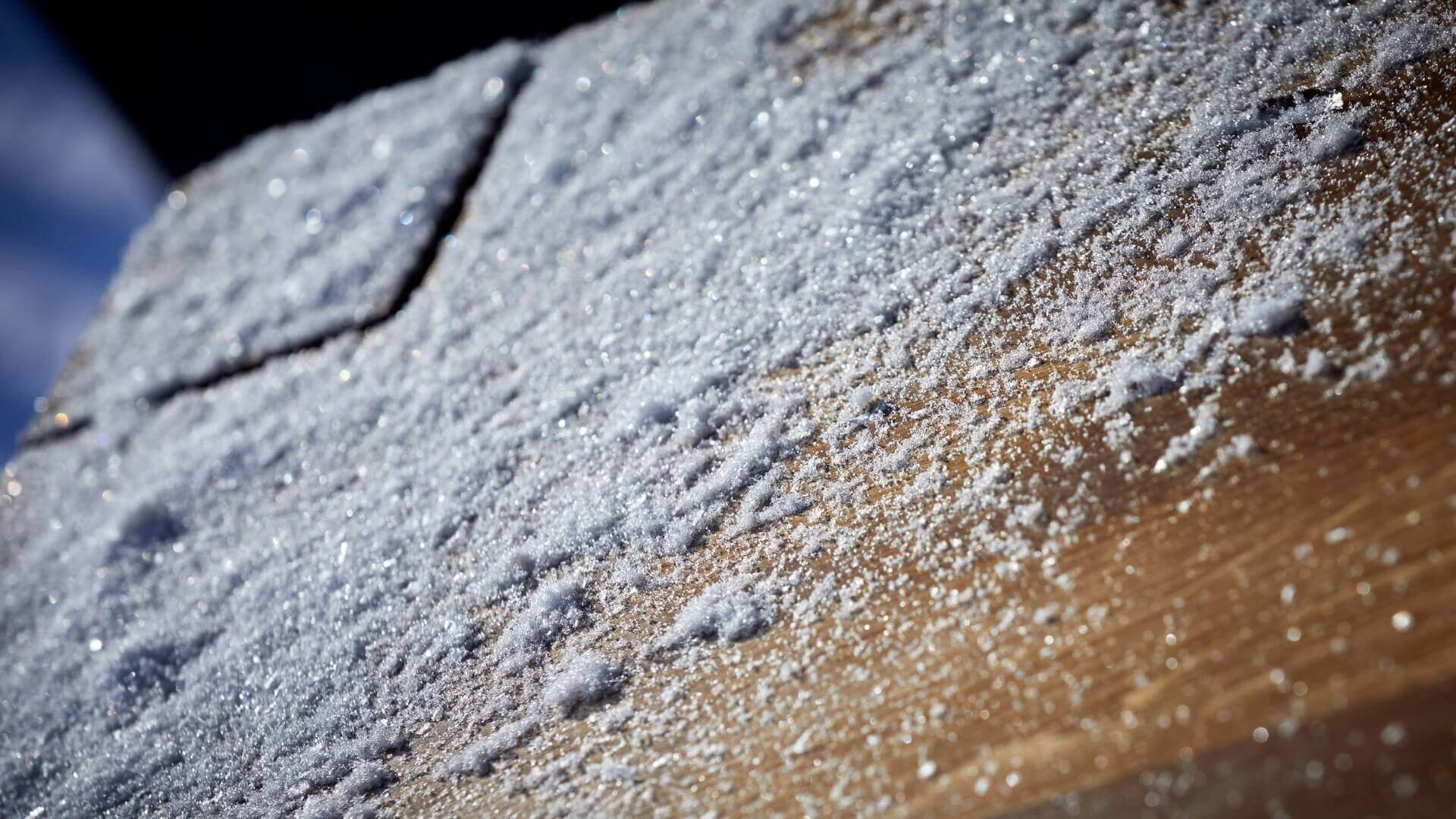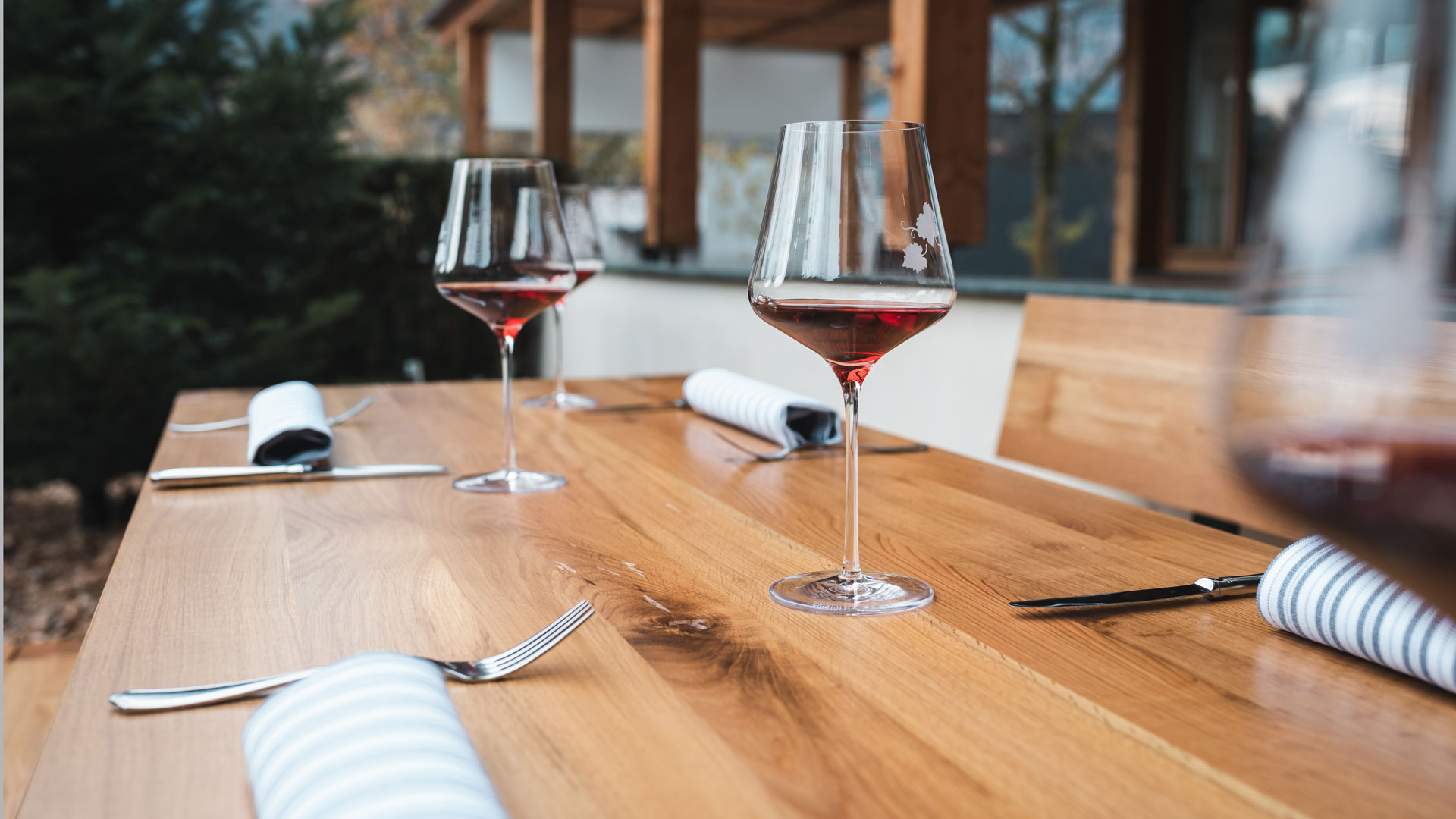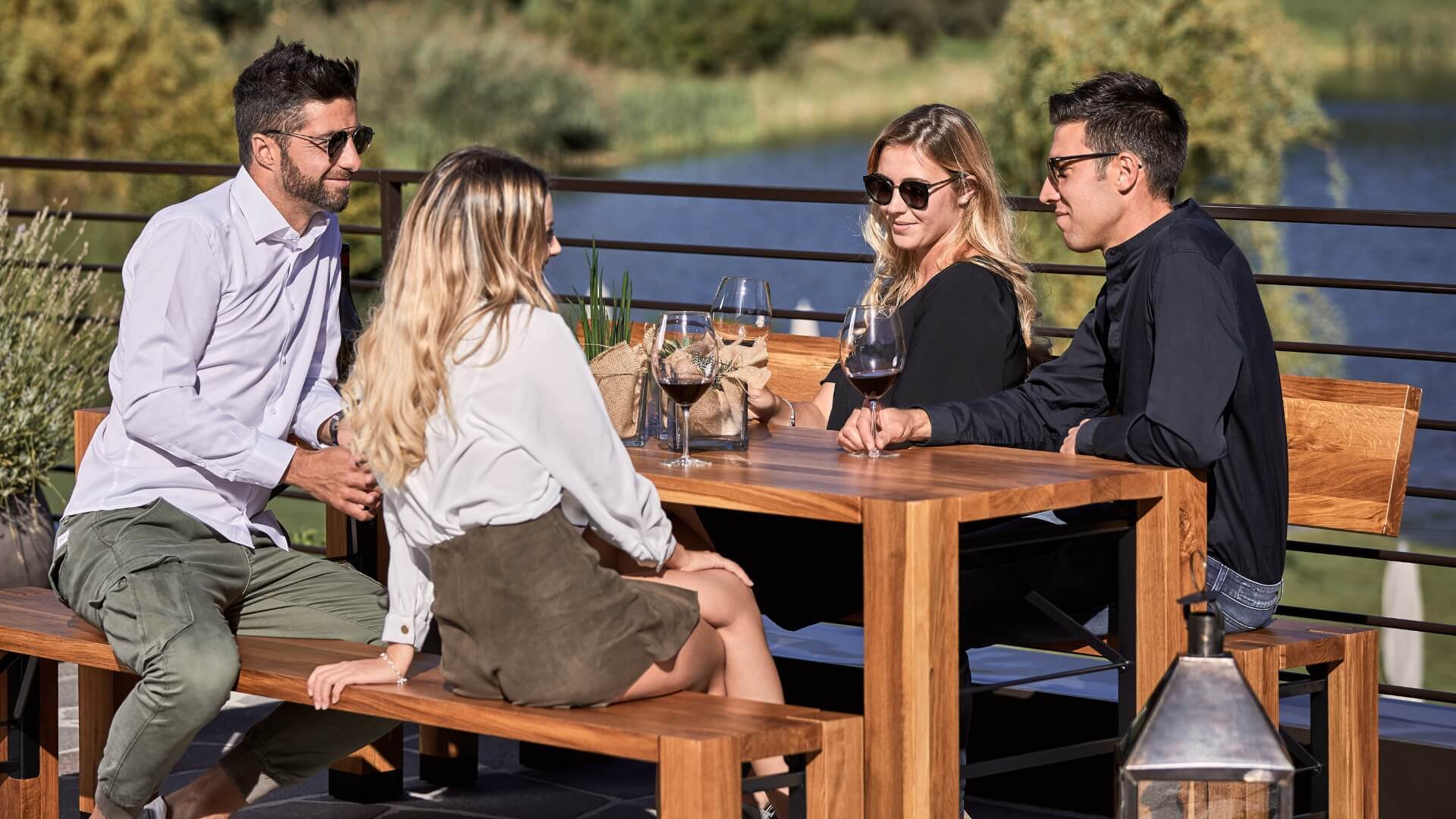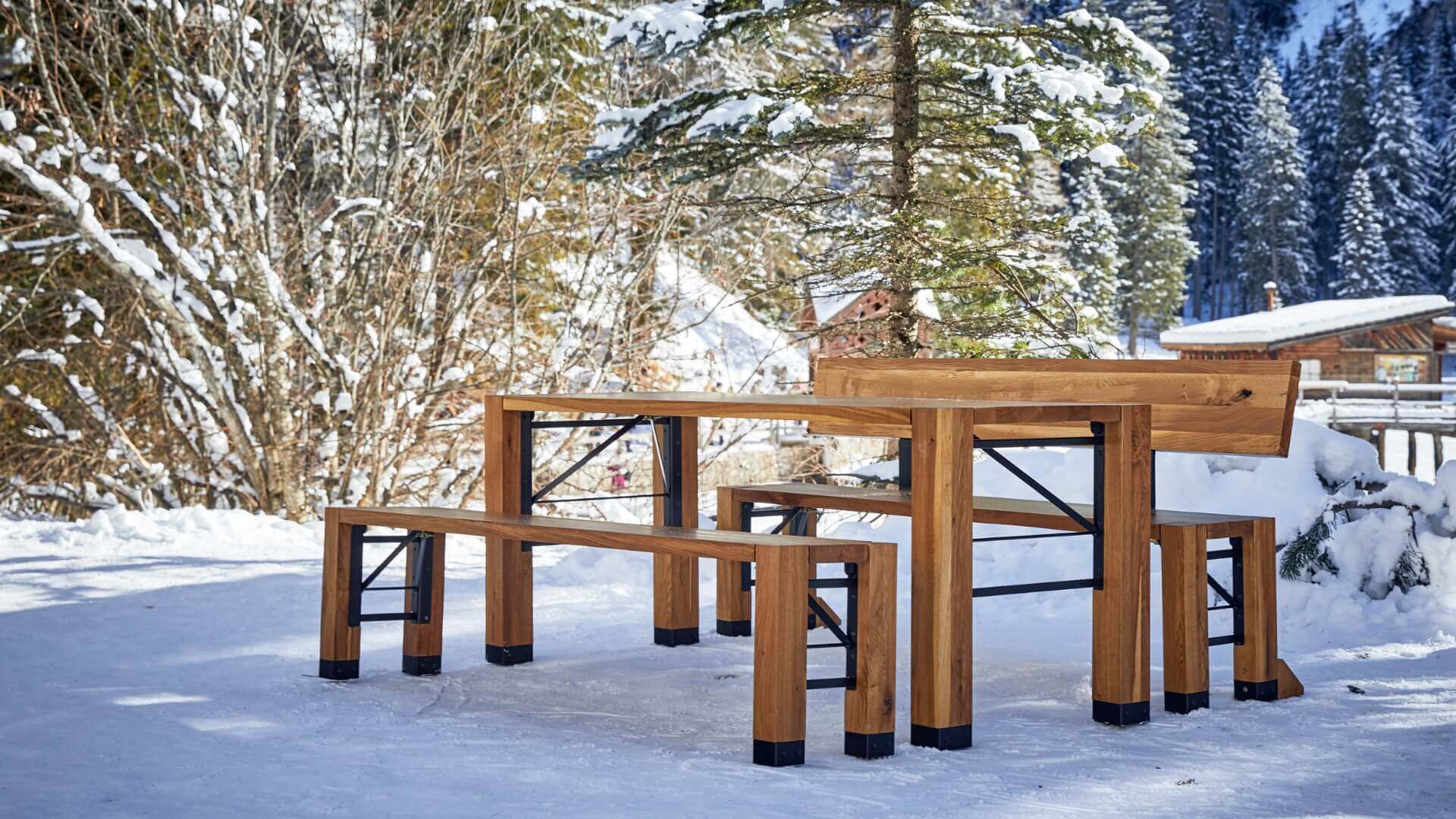 Available, delivery time 10 workdays
Product information ""Lago" designer set "
Our elegant "Lago" designer set, made of handpicked oak wood, is the modern form of a foldable set and at the same time the epitome of style and elegance.
The set is distinguished by both its high-quality workmanship and its elegant minimalist design. Its ingenious folding mechanism on a beer garden table set basis allows it to be quickly assembled and stowed away again.
The design set is perfect for those who love unique pieces. The oak wood, with its unique grain and special growth characteristics, makes each "Lago" a unique piece and thus gives it a particularly noble appearance. It is therefore perfectly suited for the gastronomy, in beer gardens or in noble locations.
Included in the delivery:
1 table of 200x67 cm
1 bench without backrest of 200x33 cm
1 bench with backrest of 200x33 cm (for self-assembly)
cover (to protect the design set)
Properties from ""Lago" designer set "
| | |
| --- | --- |
| Product Category: | folding furniture |
| Shop no.: | SW10032 |
| Model: | design set |
| Furniture Colour: | oak |
| Table Length: | 200 cm |
| Table Dimensions : | 200x67x76 cm |
| Bench Dimensions: | 200x33x47 cm |
| Set Size: | set of 1 |
| Backrest: | one time with, one time without backrest |
| Backrest: | ✓ a bench with foldable backrest |
| Seating Capacity per Set: | 4-6 people |
| Suitable for Indoor and Outdoor Use: | ✓ yes |
| Weight: | 147 kg |
| Board's Wood Type: | Wood type: solid oak | Wood colour: oak | Surface: boat varnish |
---
Perfekt für viele locations
Diese designgarnitur ist einfach zum verlieben. Vor allem dieses schön verarbeitete holz macht diese garnitur rundum perfekt.
Eine sehr elegante Alternative
Äußerst zufrieden mit dieser Garnitur… Das Massivholz verleiht dem Ganzen einen Hauch von Eleganz und Stil.
Würde ich auf jeden Fall empfehlen
Bin wirklich beeindruckt. Auch die Farbe passt sehr gut in meine Location.
Die Lago Garnitur ist ein Augenschmaus. Das Design ist einfach nur perfekt!
Insgesamt super Garnitur!
WOW DIESE GARNITUR! Die Verarbeitung ist insgesamt wirklich gut - weder die Bänke noch der Tisch wackeln. Das Zusammenklappen geht super einfach. Das Design ist wirklich wunderschön (aber ehrlich gesagt habe ich mir das auch gedacht und die Fotos haben mich dann zum Kauf überzeugt. Kompliment an den Fotografen!)
dieses Set lädt jeden ein einen Abend perfekt ausklingen zu lassen...
Wunderschöne verarbeitung
Dieses eichenholz passt perfekt für so eine Bierzeltgarnitur. Der preiss ist absolut gerechtfertigt.
Assembly and disassembly of the Lago designer set
With classic folding mechanism
Thanks to the innovative folding mechanism, the Lago designer set can be assembled and disassembled in no time and with minimal effort, just like the classic beer garden table sets from the Oktoberfest.
Enjoy great advantages with a foldable seating!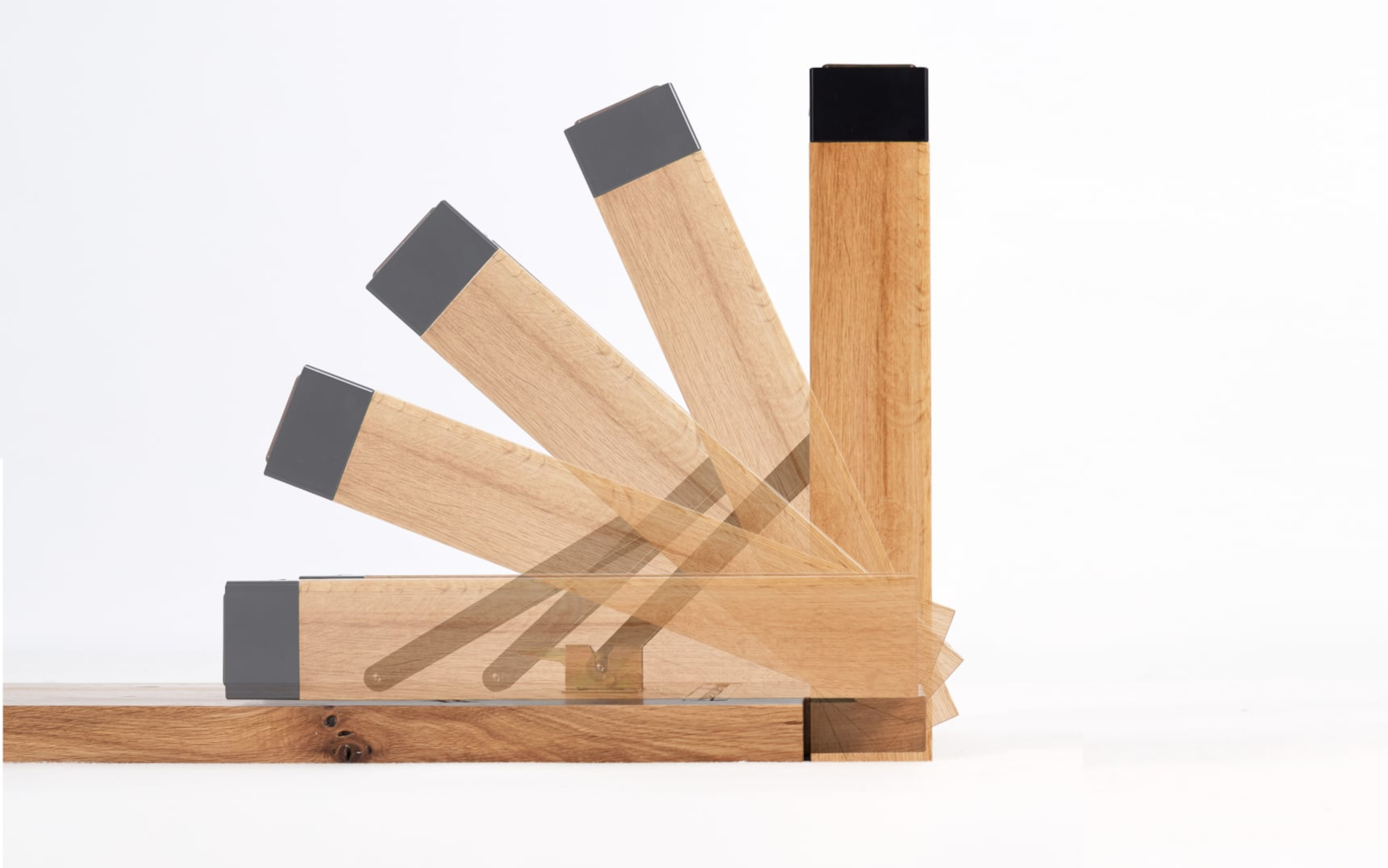 The Lago designer set and its construction
Amazingly simple design
The Lago designer set is the result of 70 years of practical experience. First-class materials and a solid yet elegant finish ensure its long life. The Lago designer set is made of solid oak wood and many small, technical details contribute to its function and stability. This includes, for example, the aluminium strip incorporated into the underside of the table to prevent the wood from deforming. Convince yourself!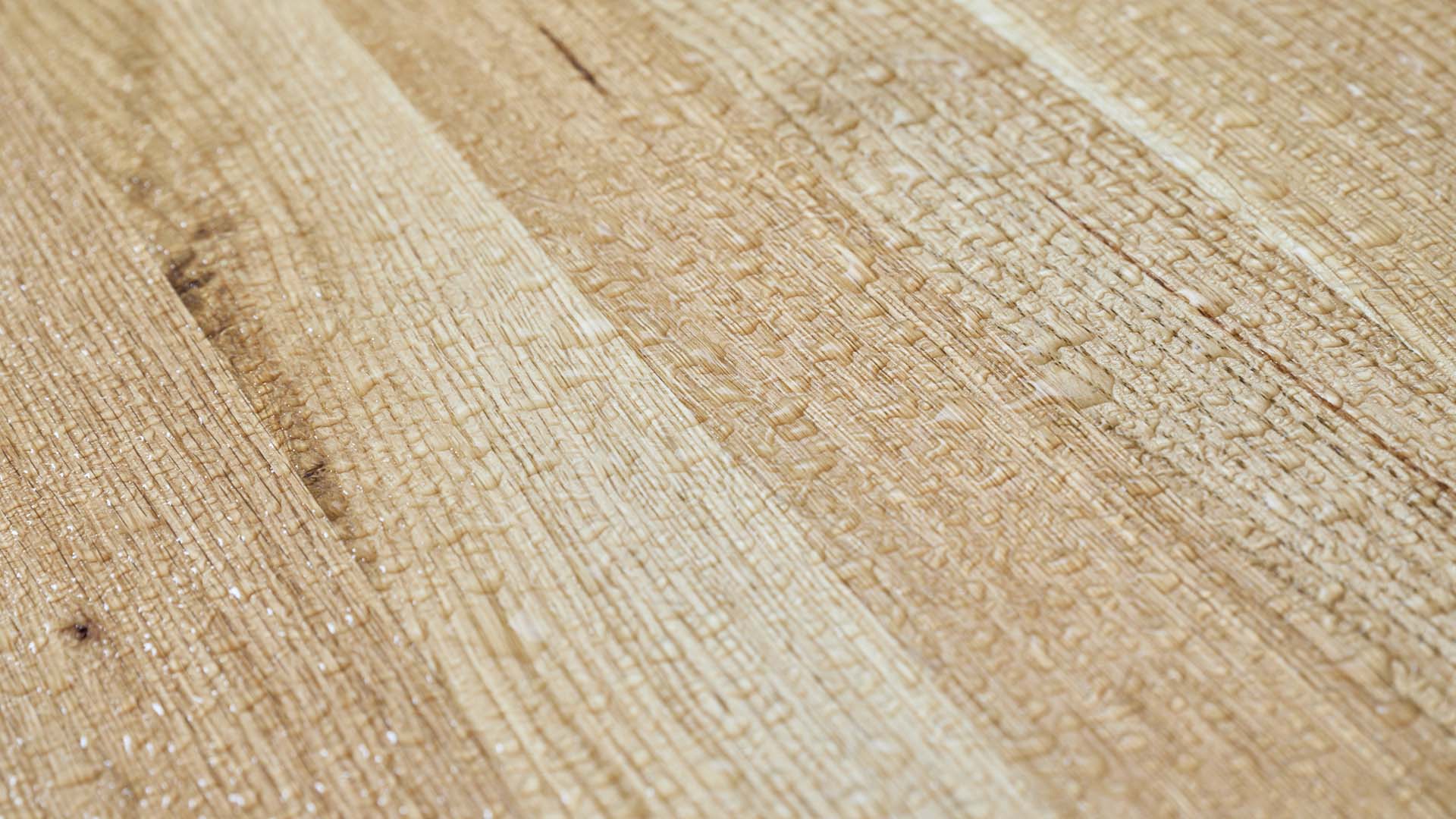 Weatherproof glaze
The hard oak wood has dense fibres, it is very resistant and highly weatherproof. Thanks to these characteristics, the oak provides a very high-quality wood which allows the Lago to be used both indoors and outdoors. Its surface is sealed with a high-quality synthetic resin varnish also used for boats, which gives it superior resistance to weathering.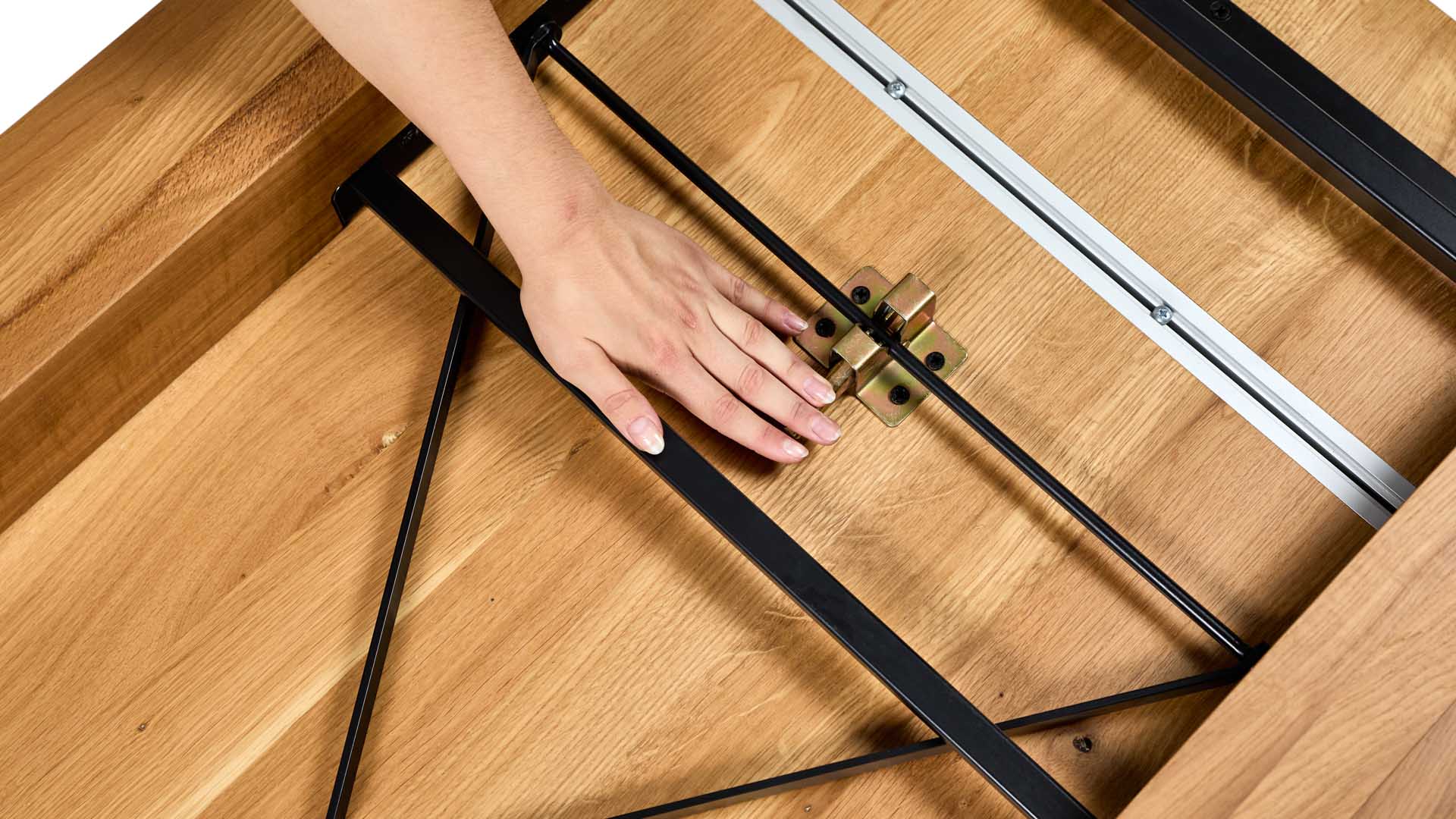 Exclusive locking system by the inventor
Invented by Rudolf Kurz, the founder of RUKU, and installed by us in a simple but high-quality designer set: The completely galvanised folding furniture lock (double screwed) and the return spring are individually checked and give the set its folding function. Millimetre-precise engagement guaranteed - no play, no wobbling!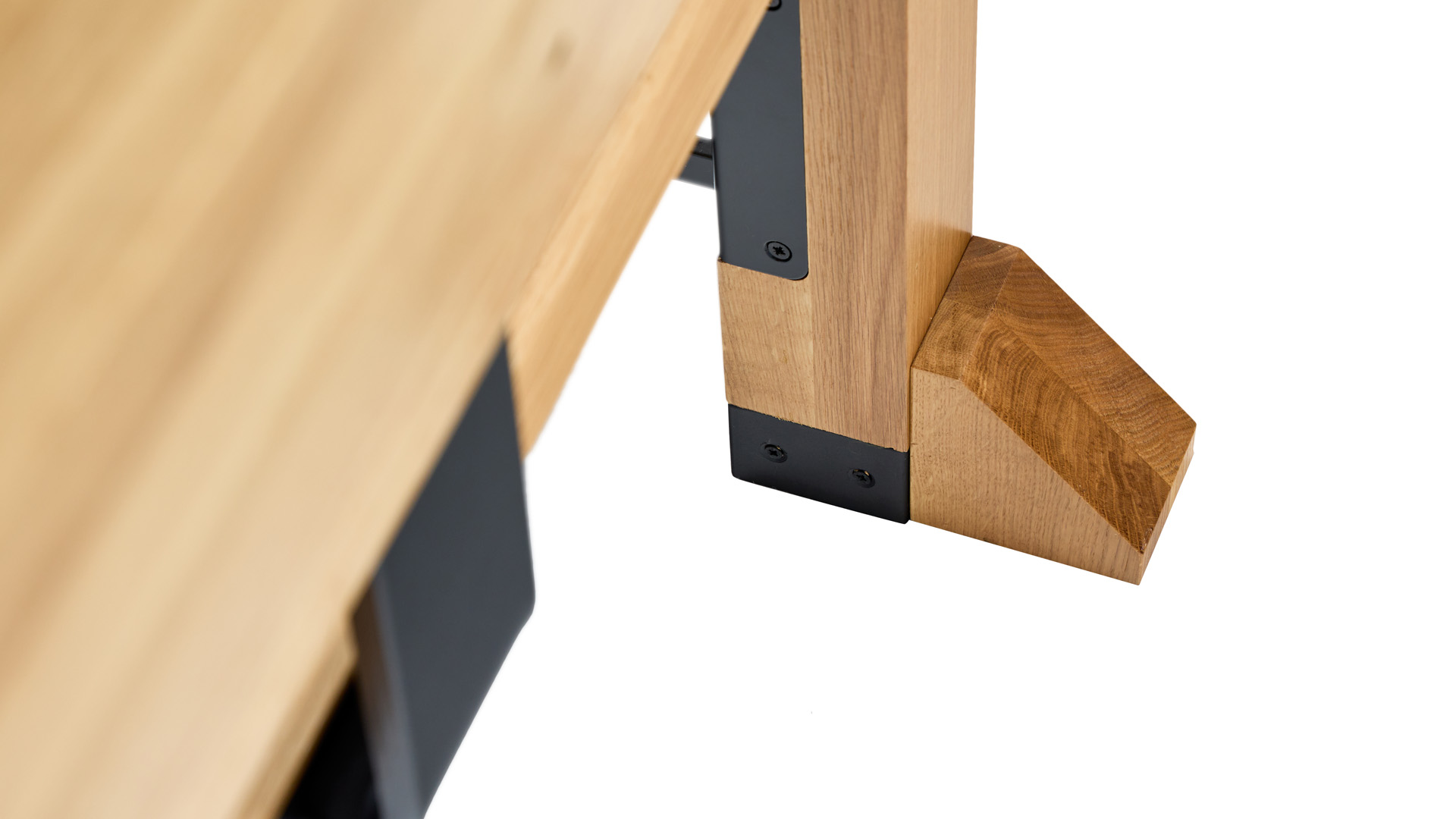 Special anti tipper
The bench with backrest which is very easy to lock in place (self-assembly) is fitted with an additional, triangular metal frame at the rear, the so called anti tipper. This increases the stability of the beer garden bench and thus prevents it from tipping over.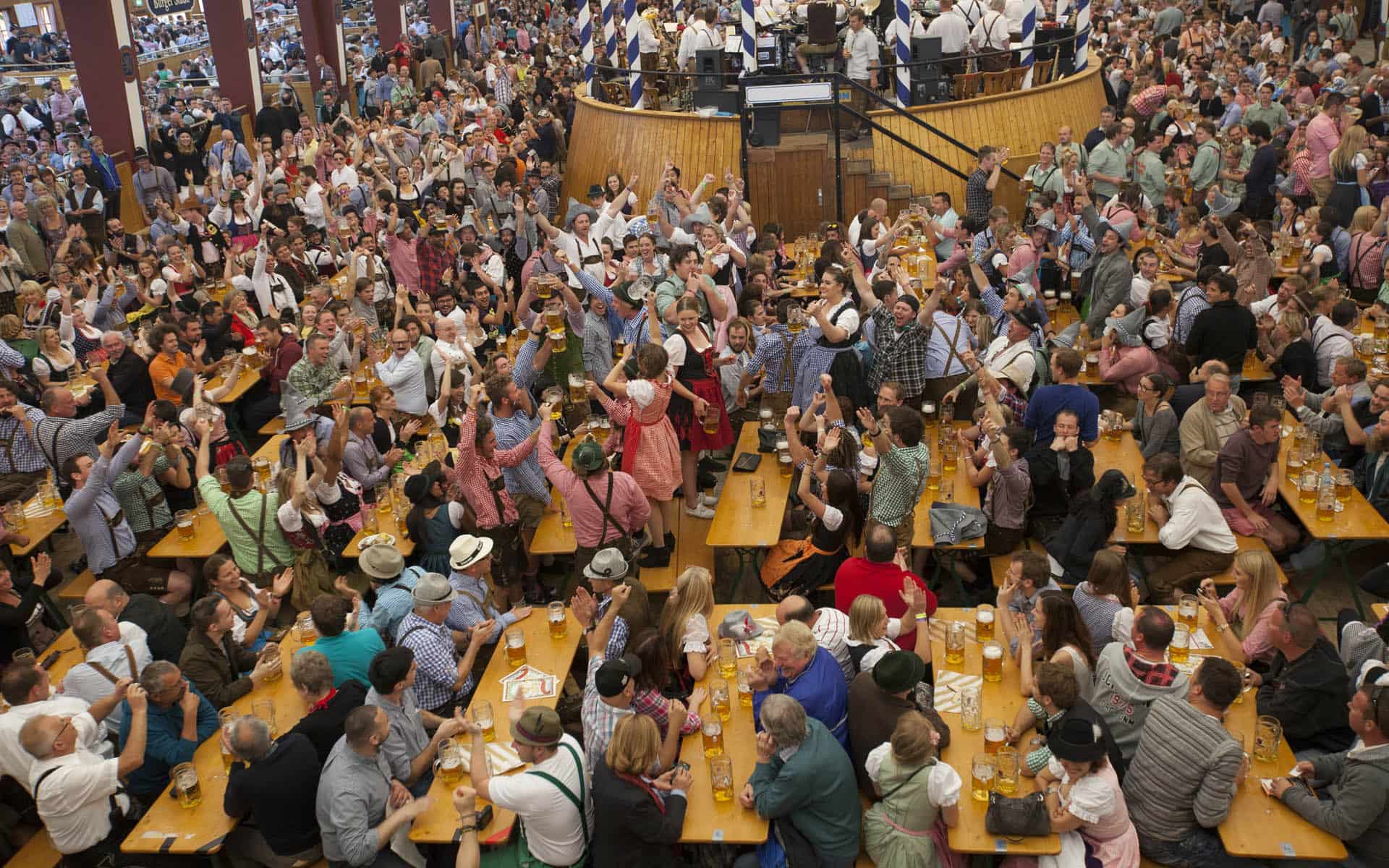 Directly from the manufacturer
RUKU1952® is an Oktoberfest supplier
Since the 1950s, we have been producing high-quality folding furniture in the best brewery quality, which has already proven itself countless times at the Oktoberfest. Extensive know-how and a constantly growing spirit of innovation bring our products to the highest level.

Trust in genuine manufacturer quality!
The perfect canopy tent to the set