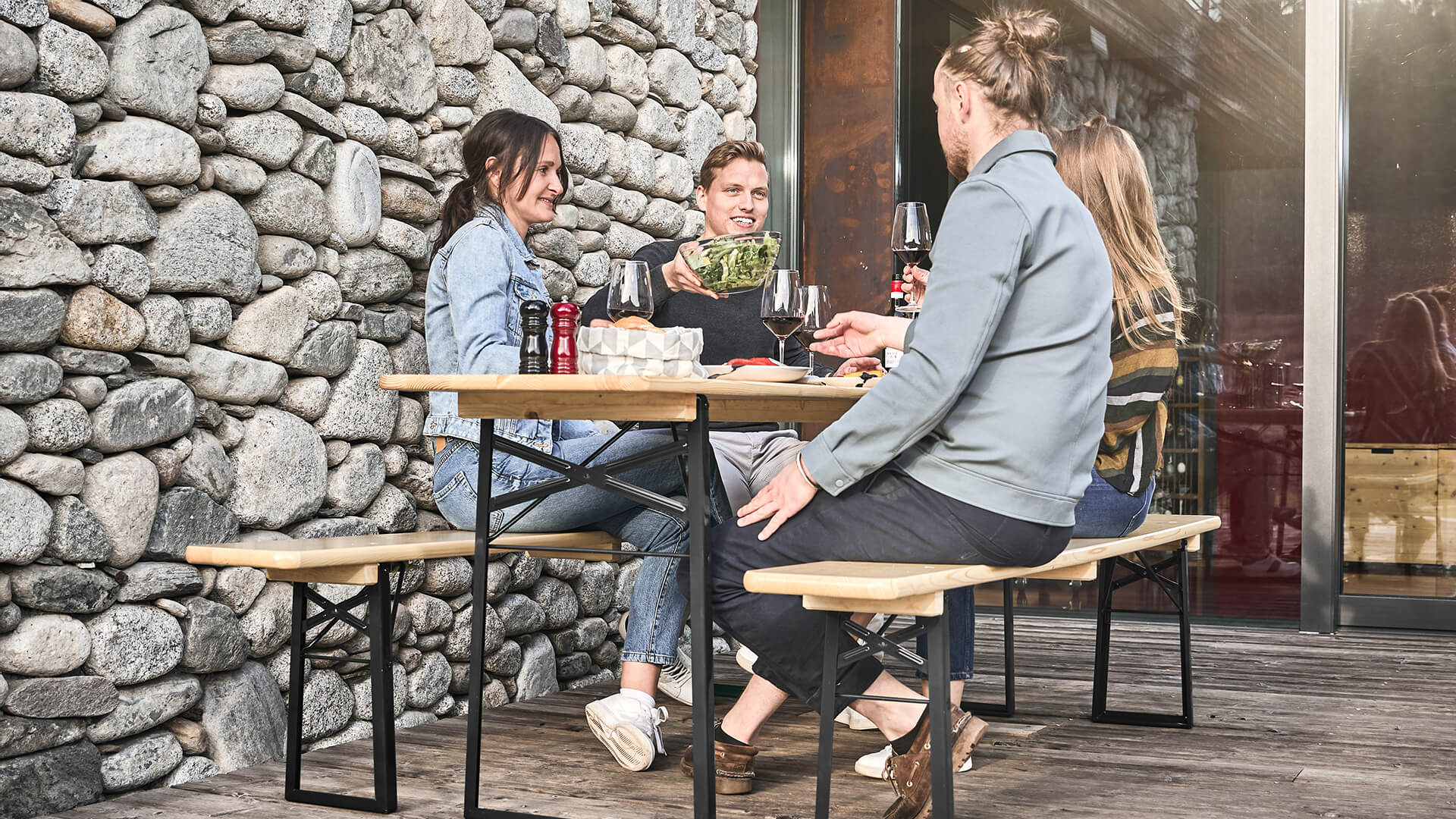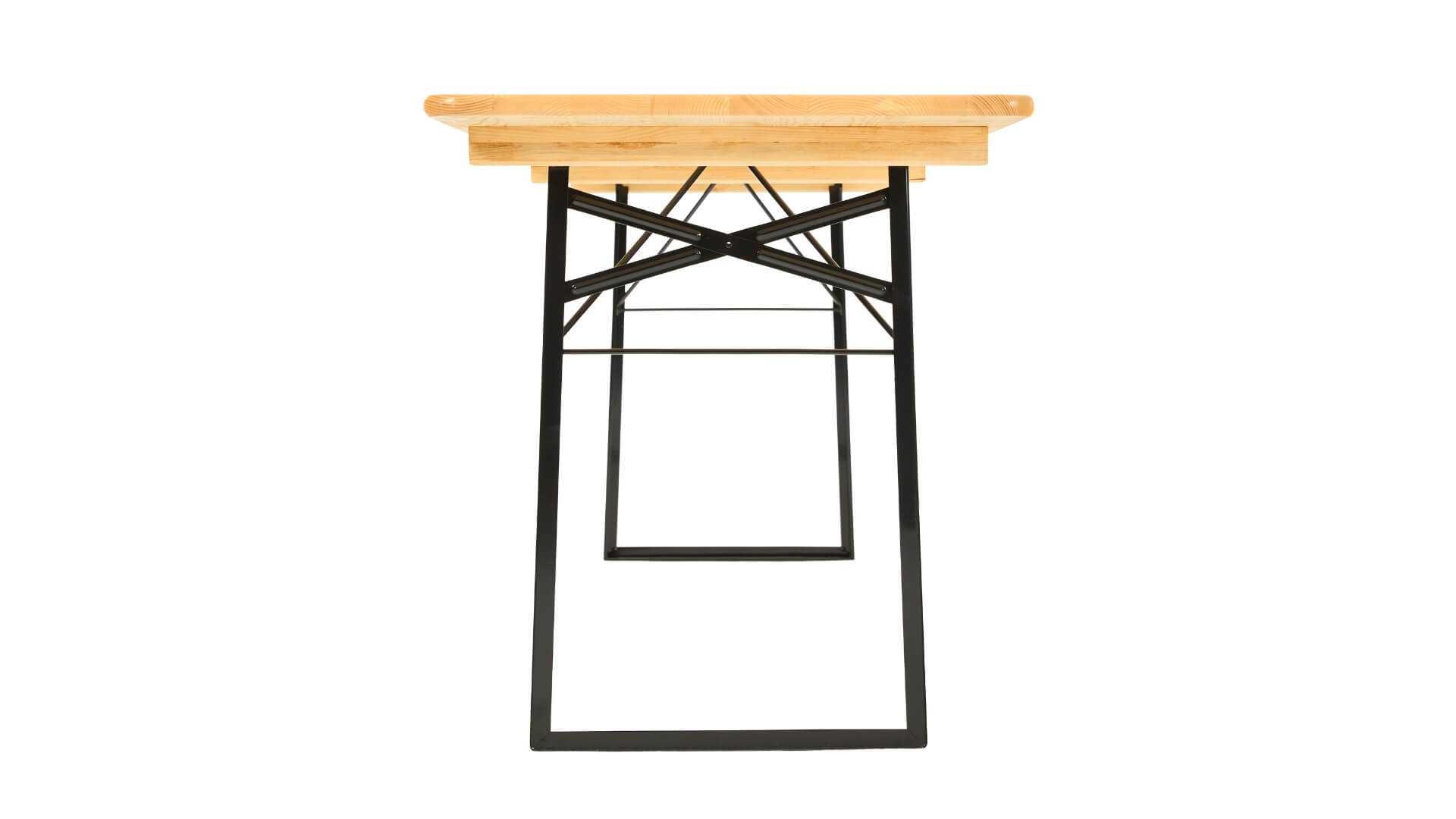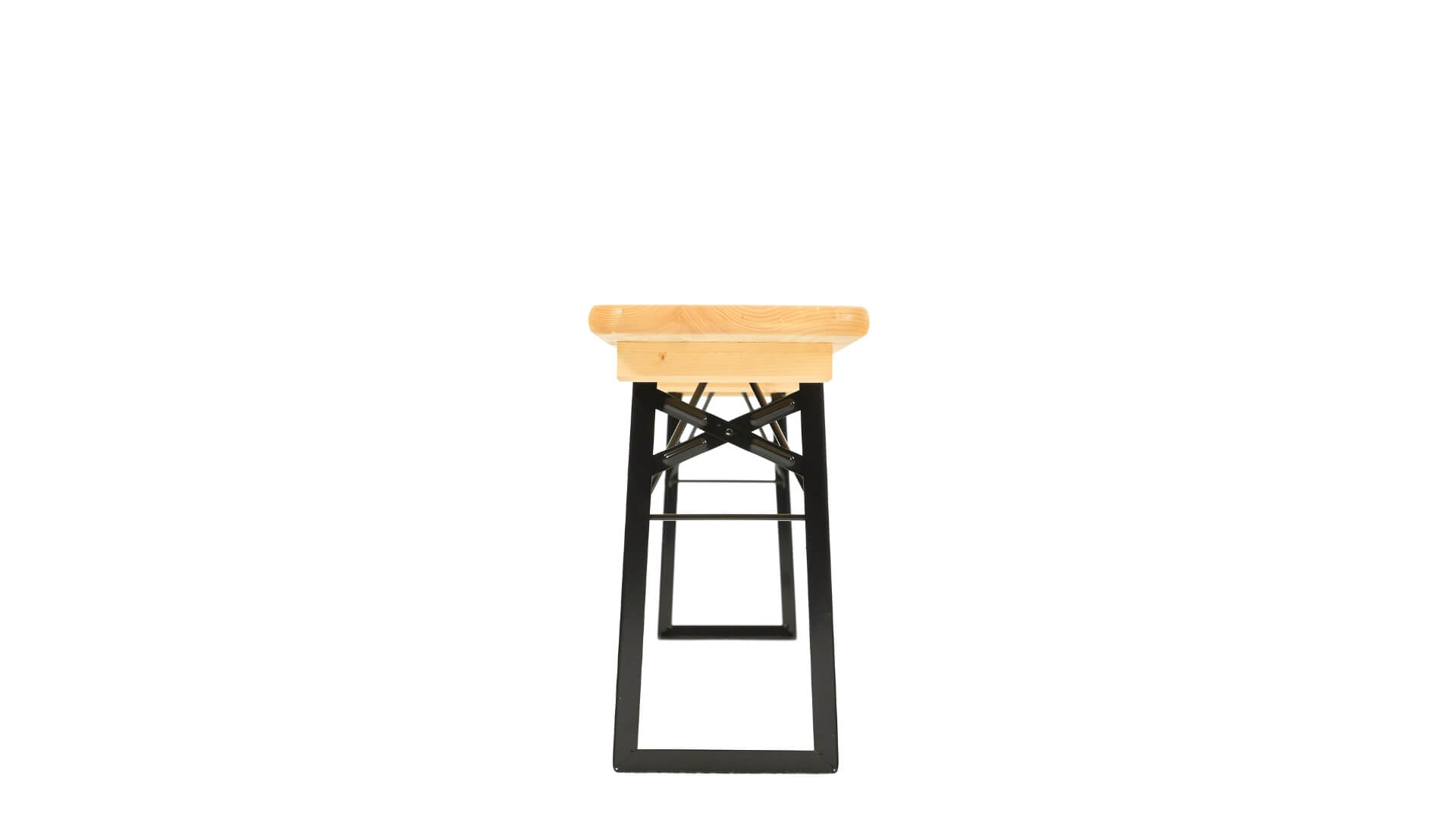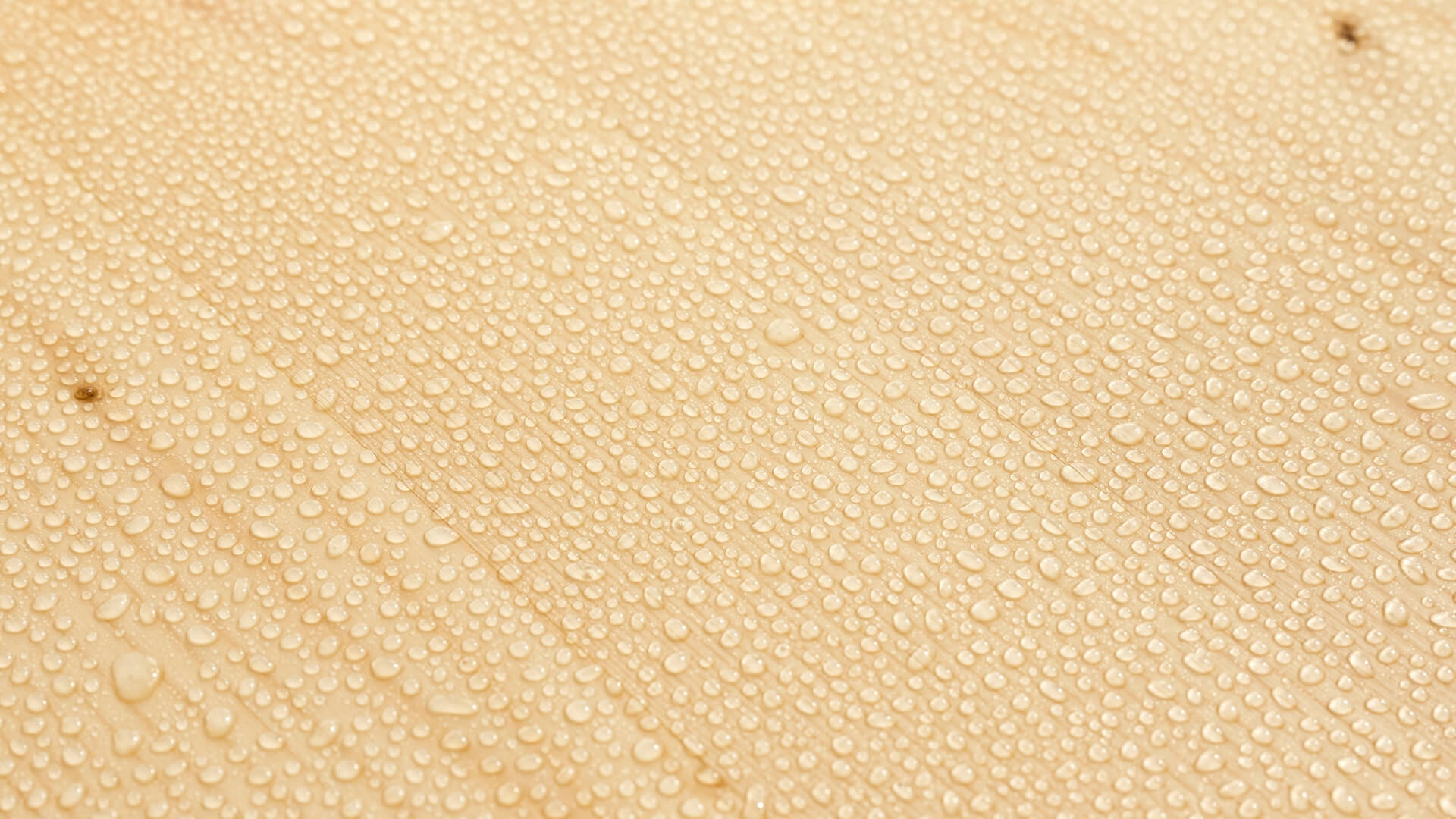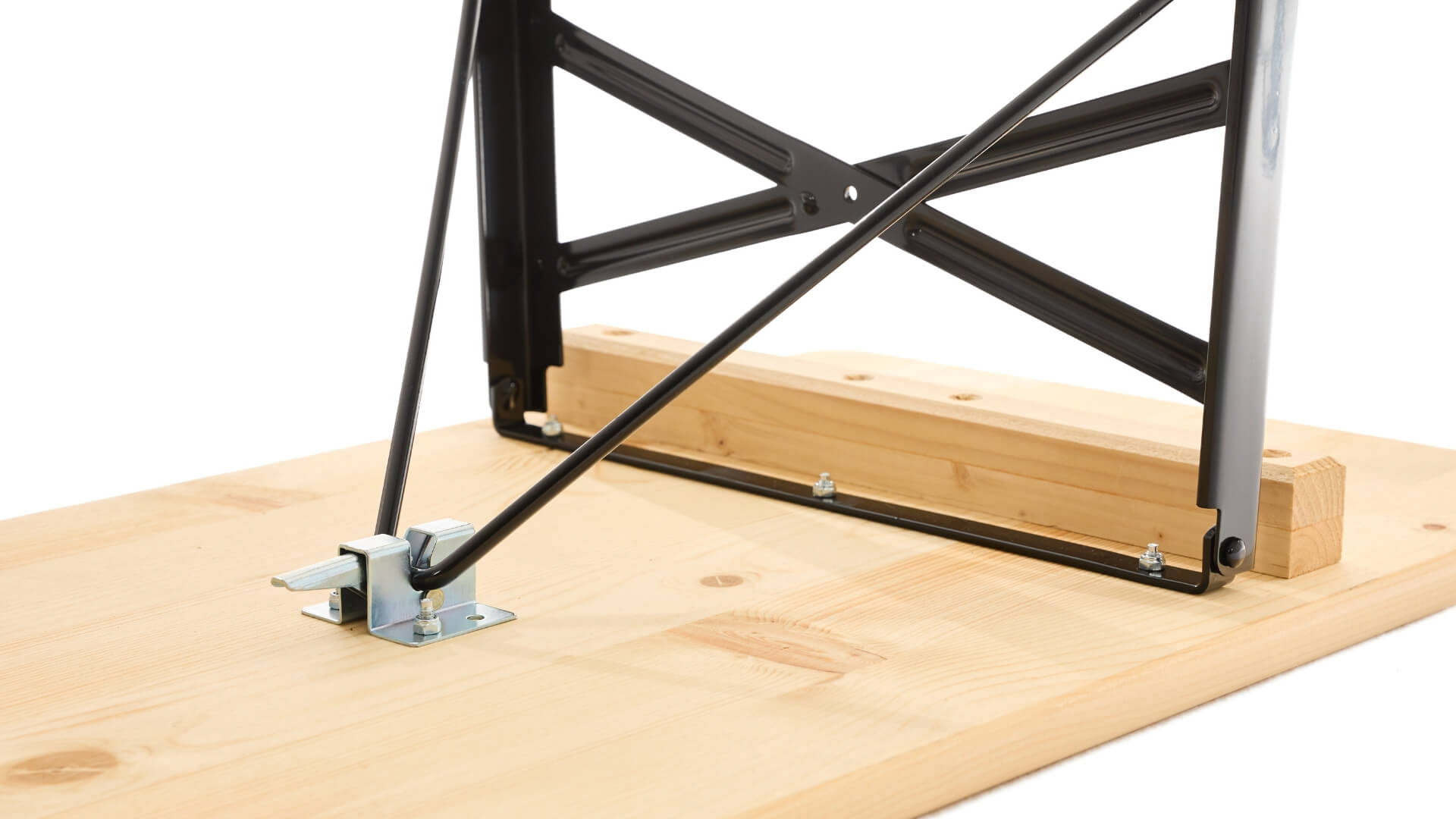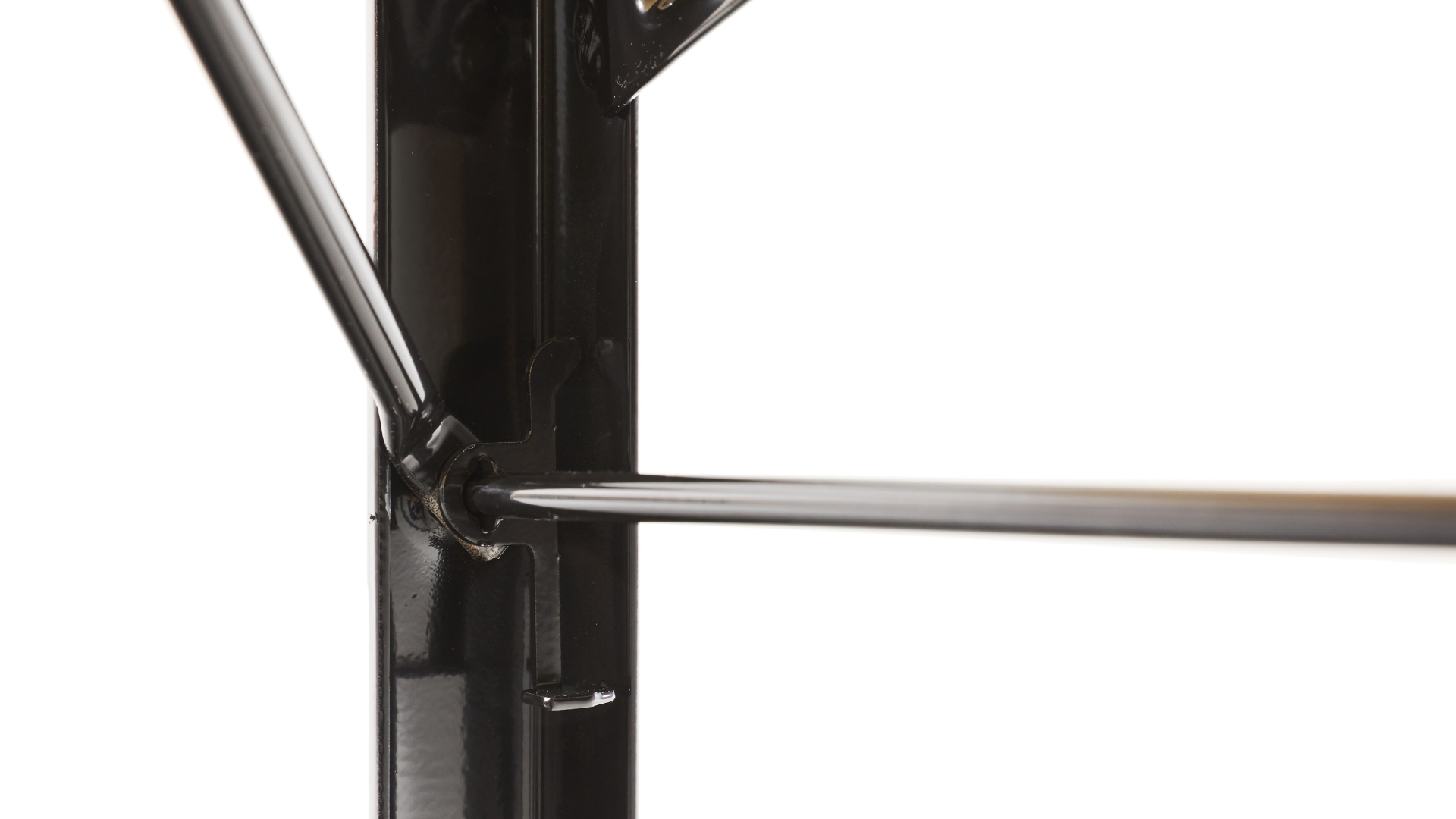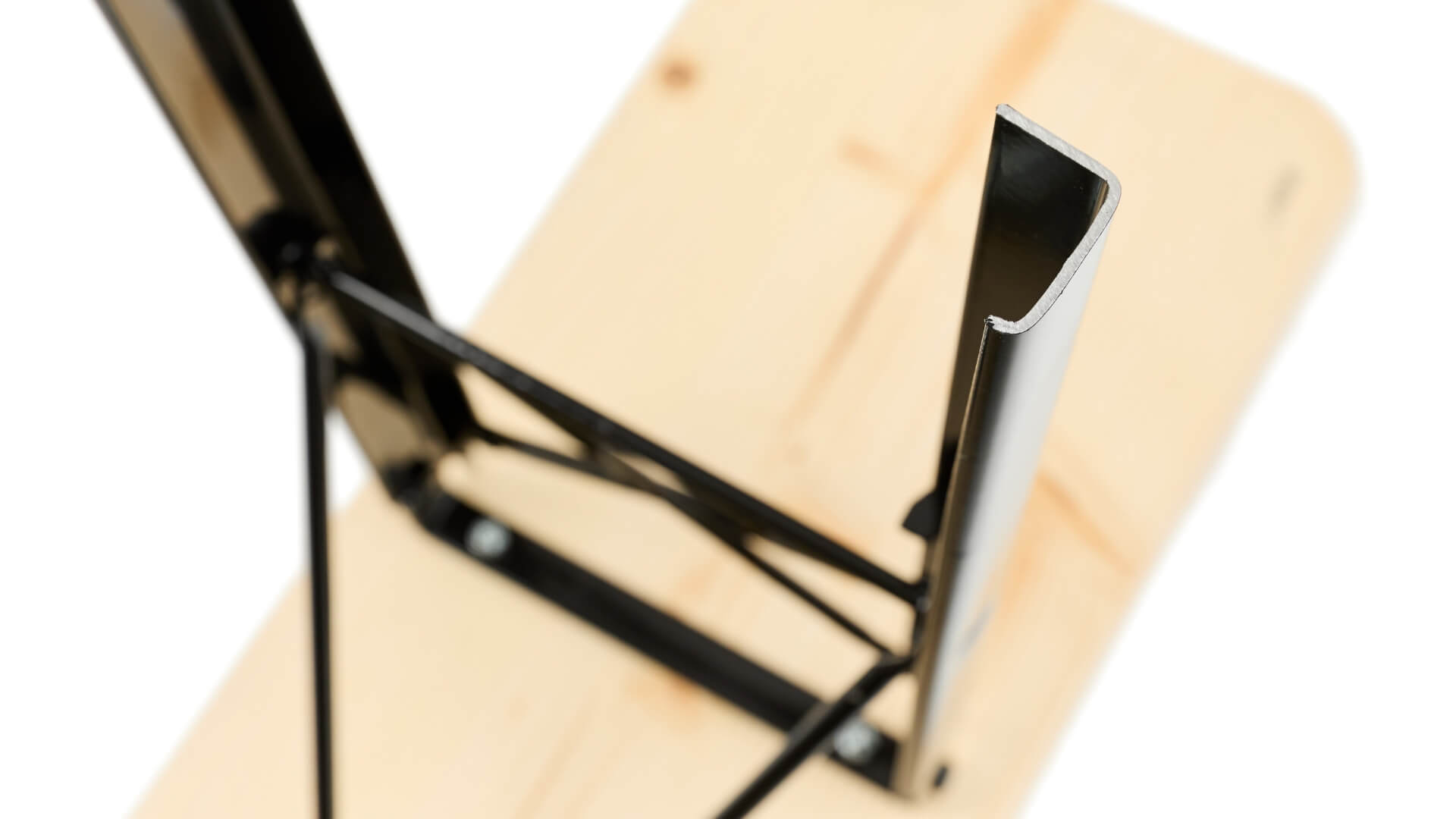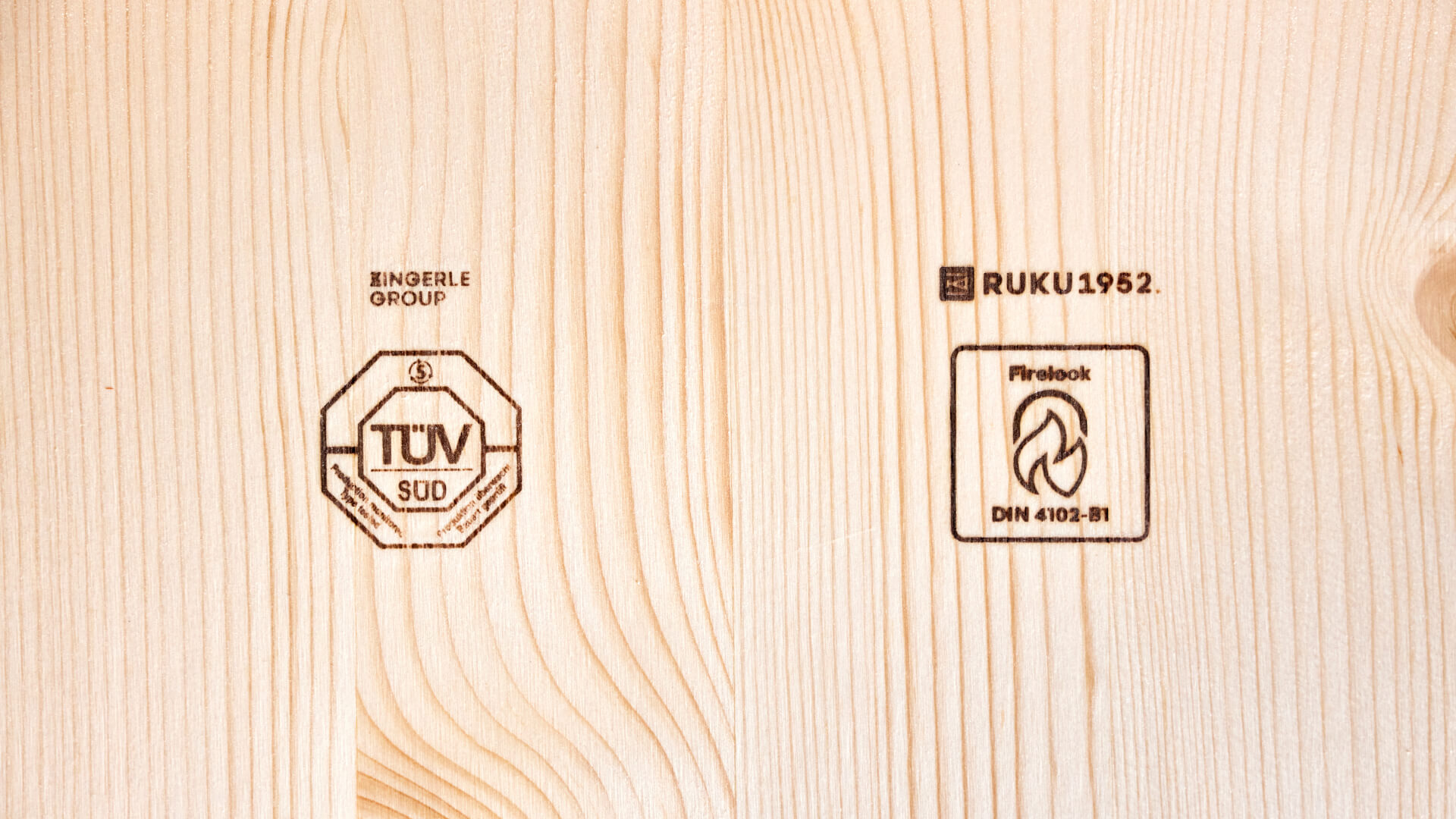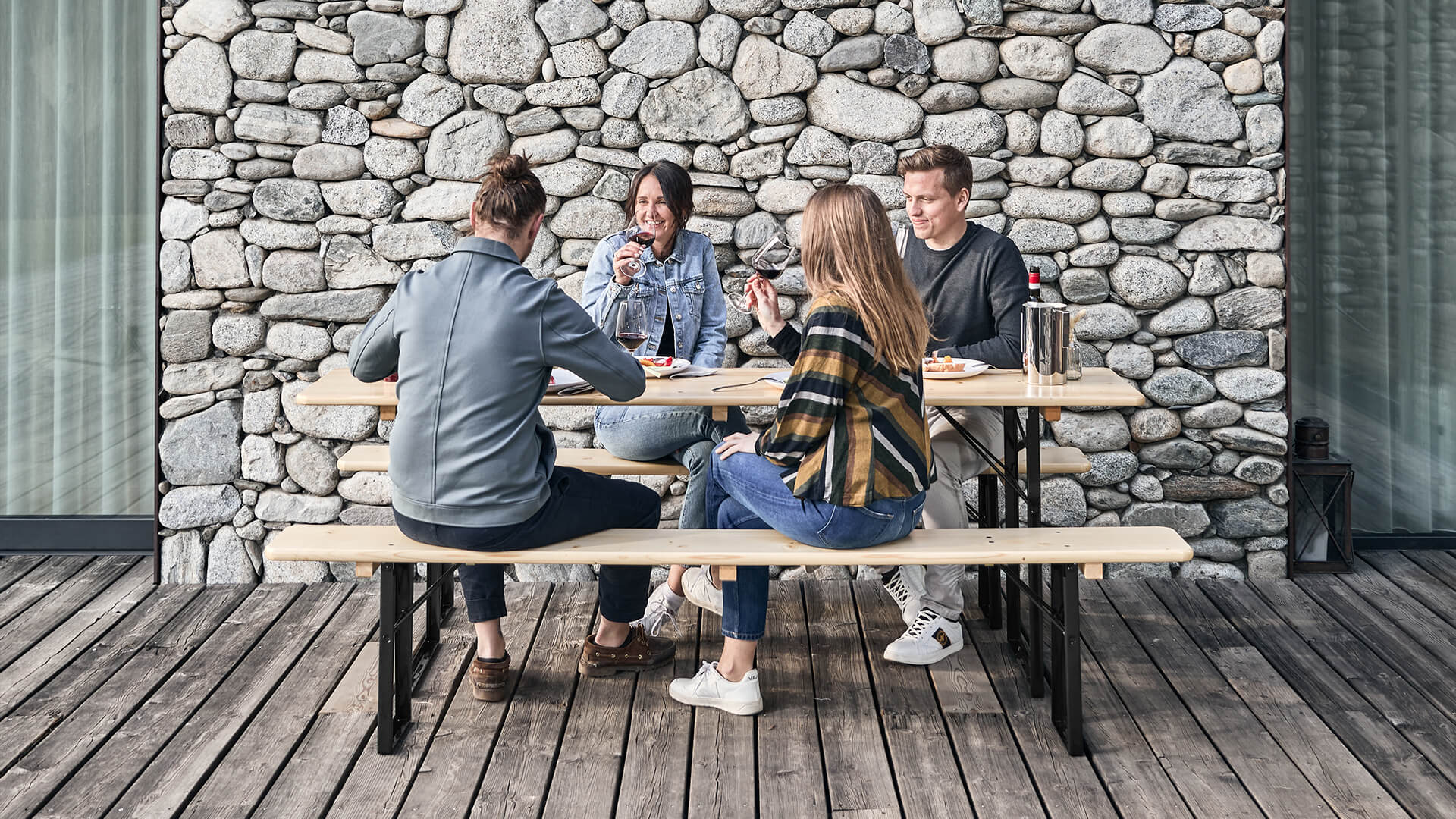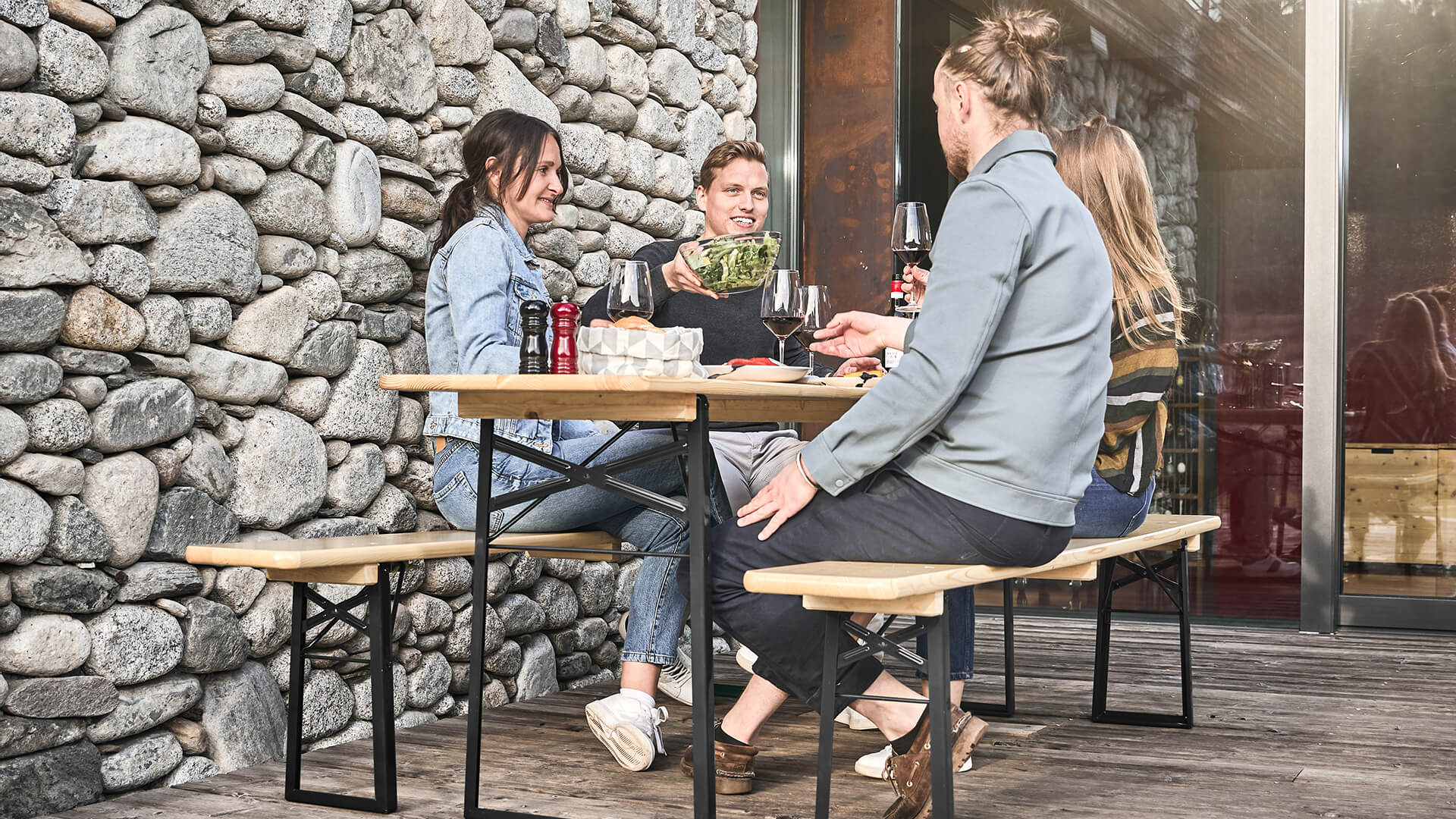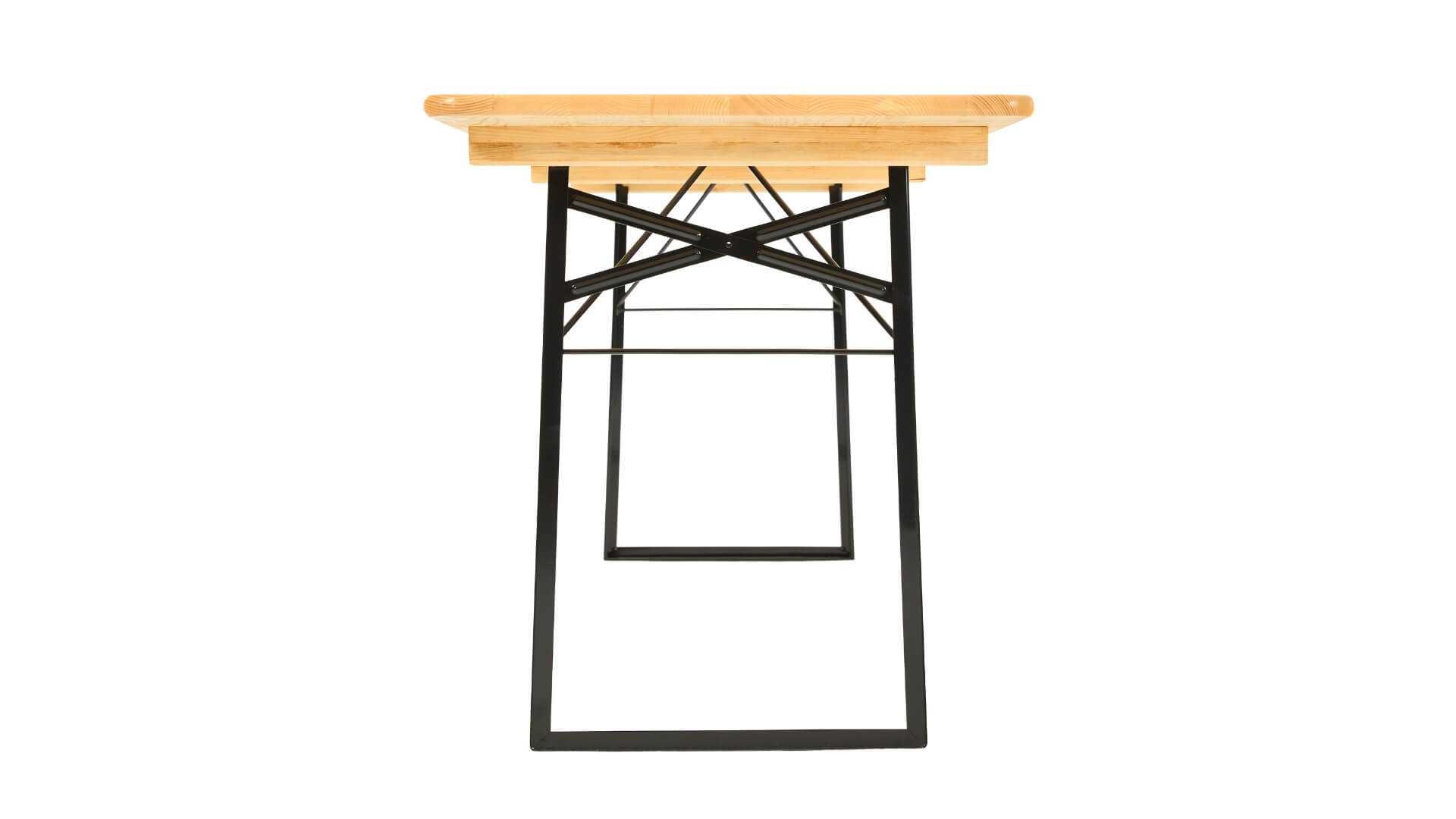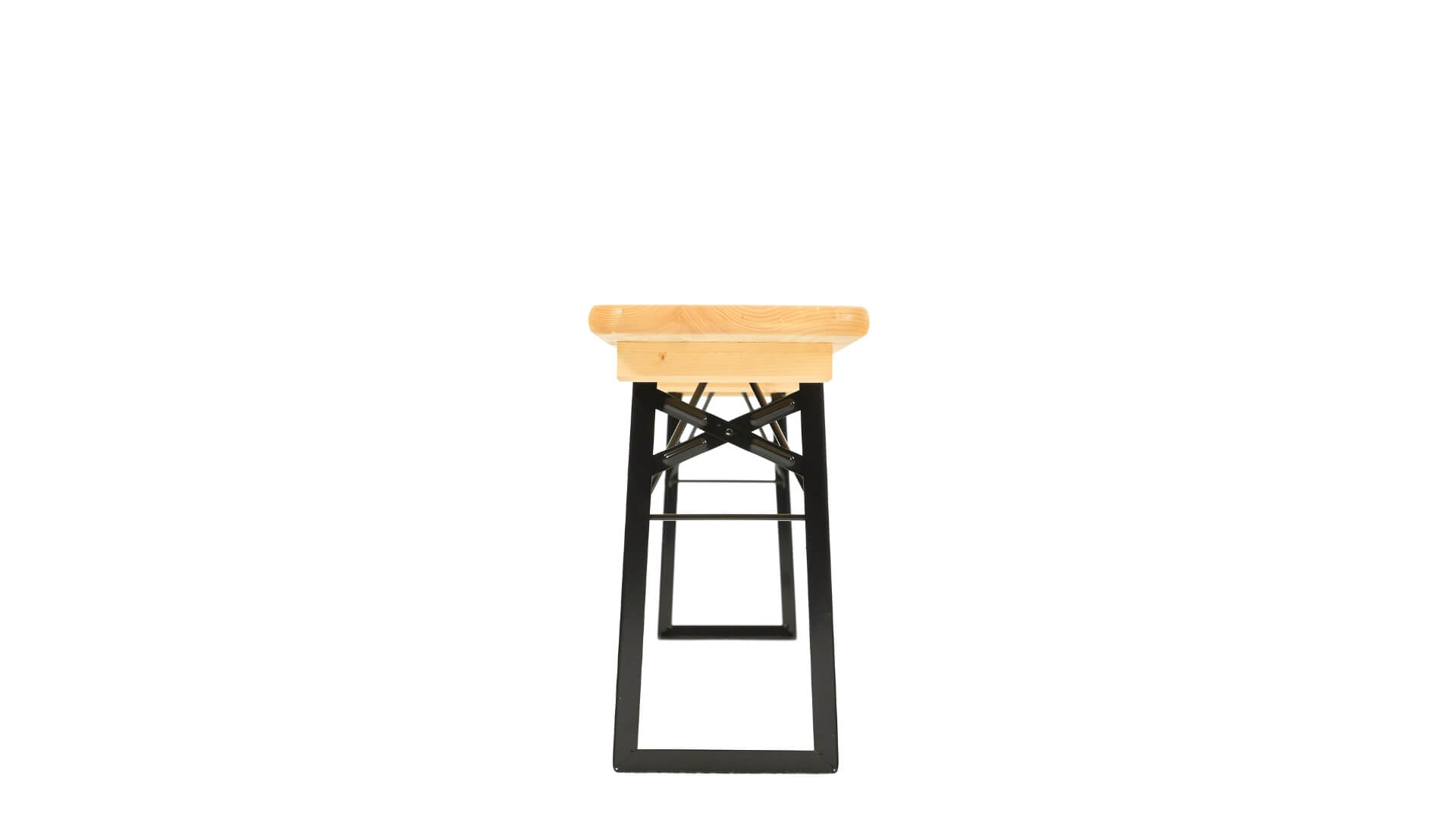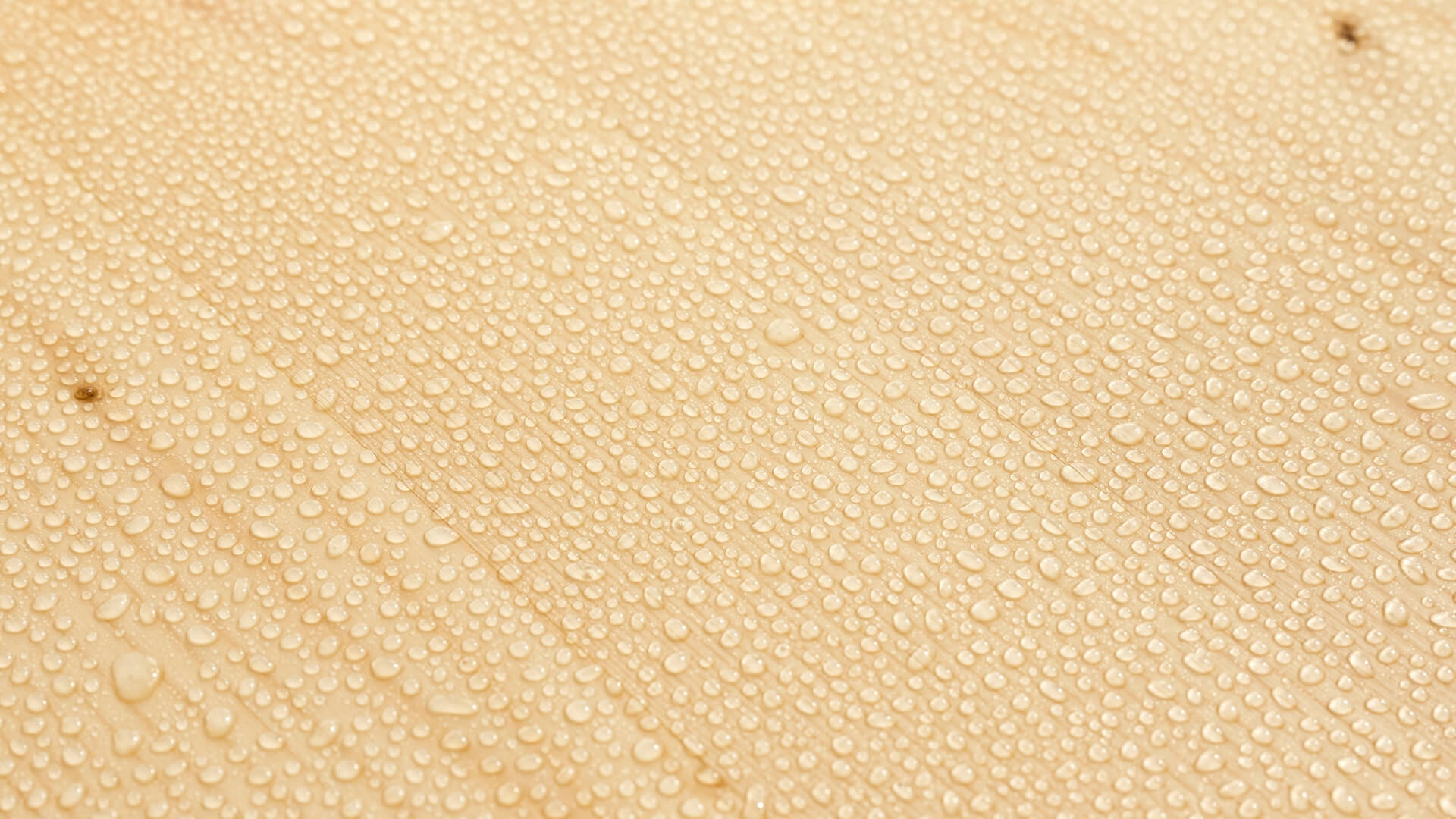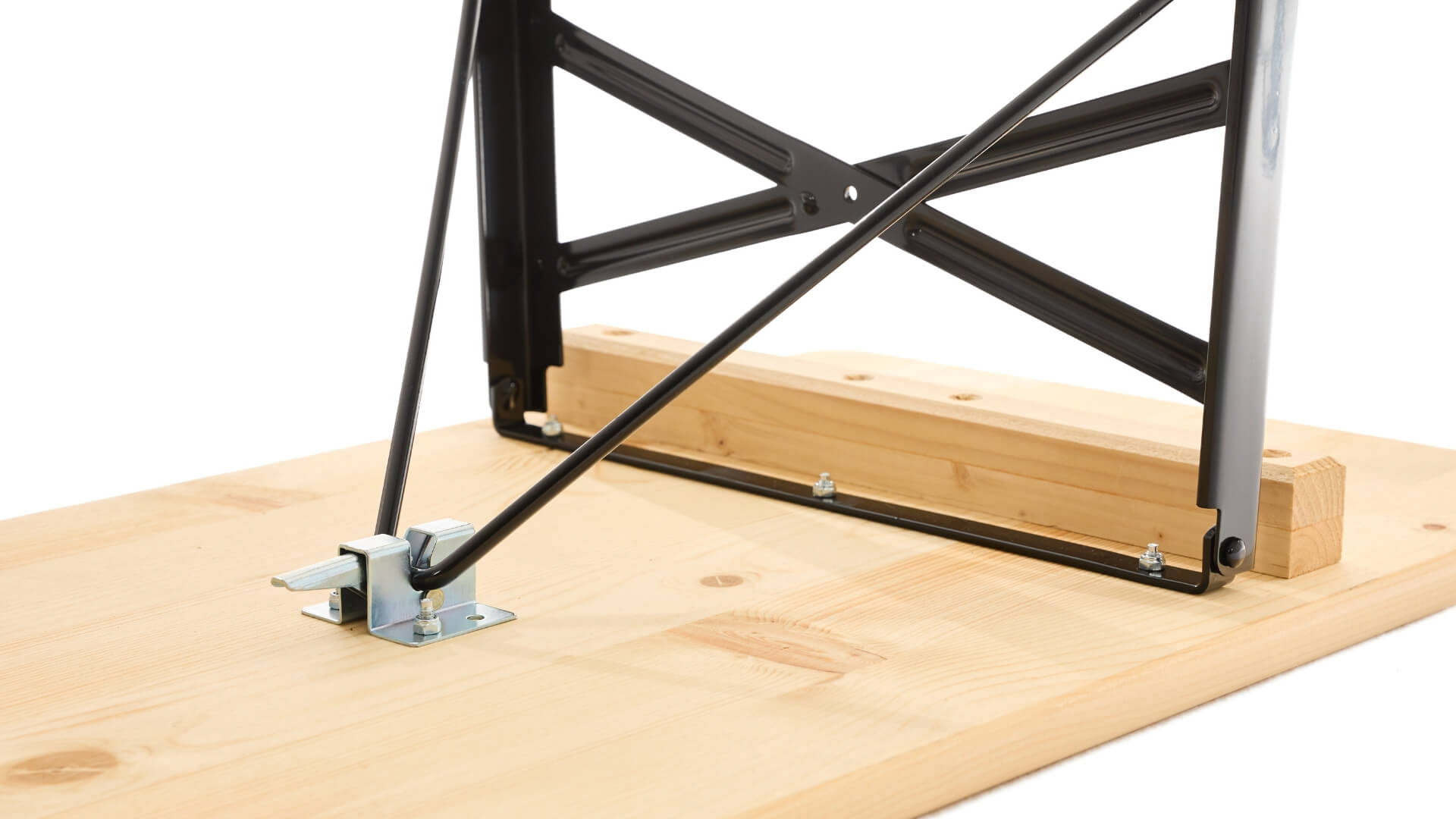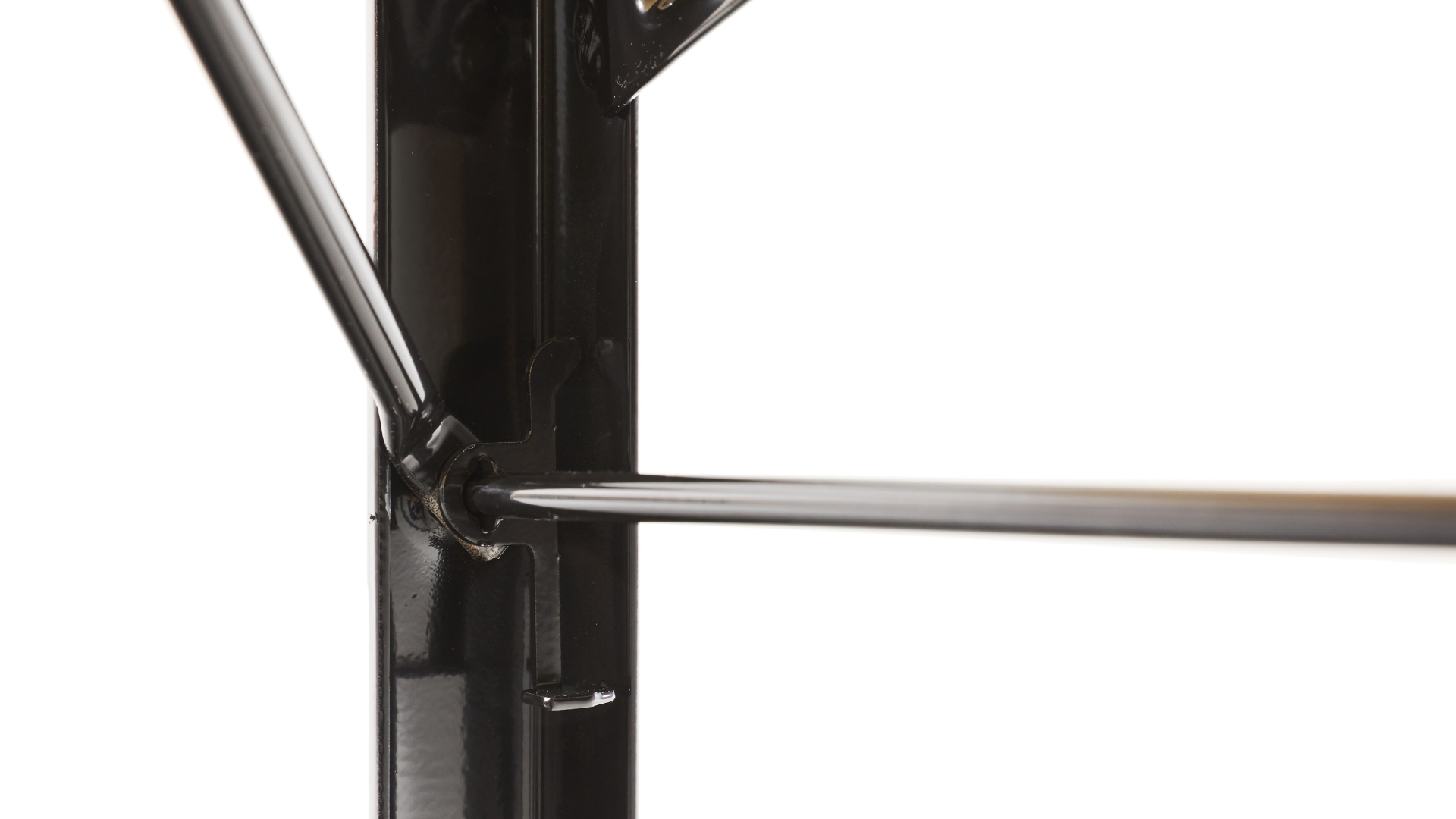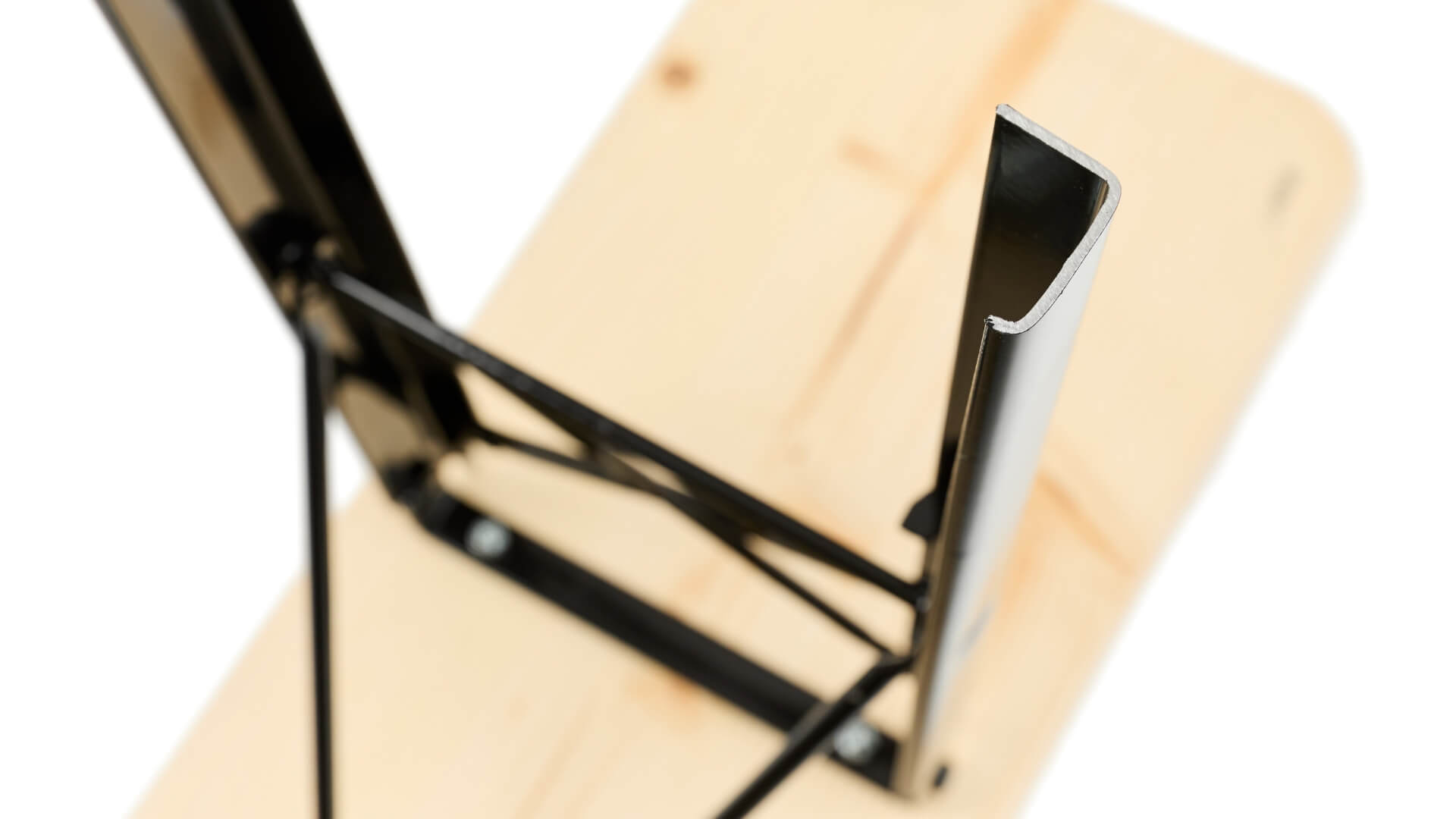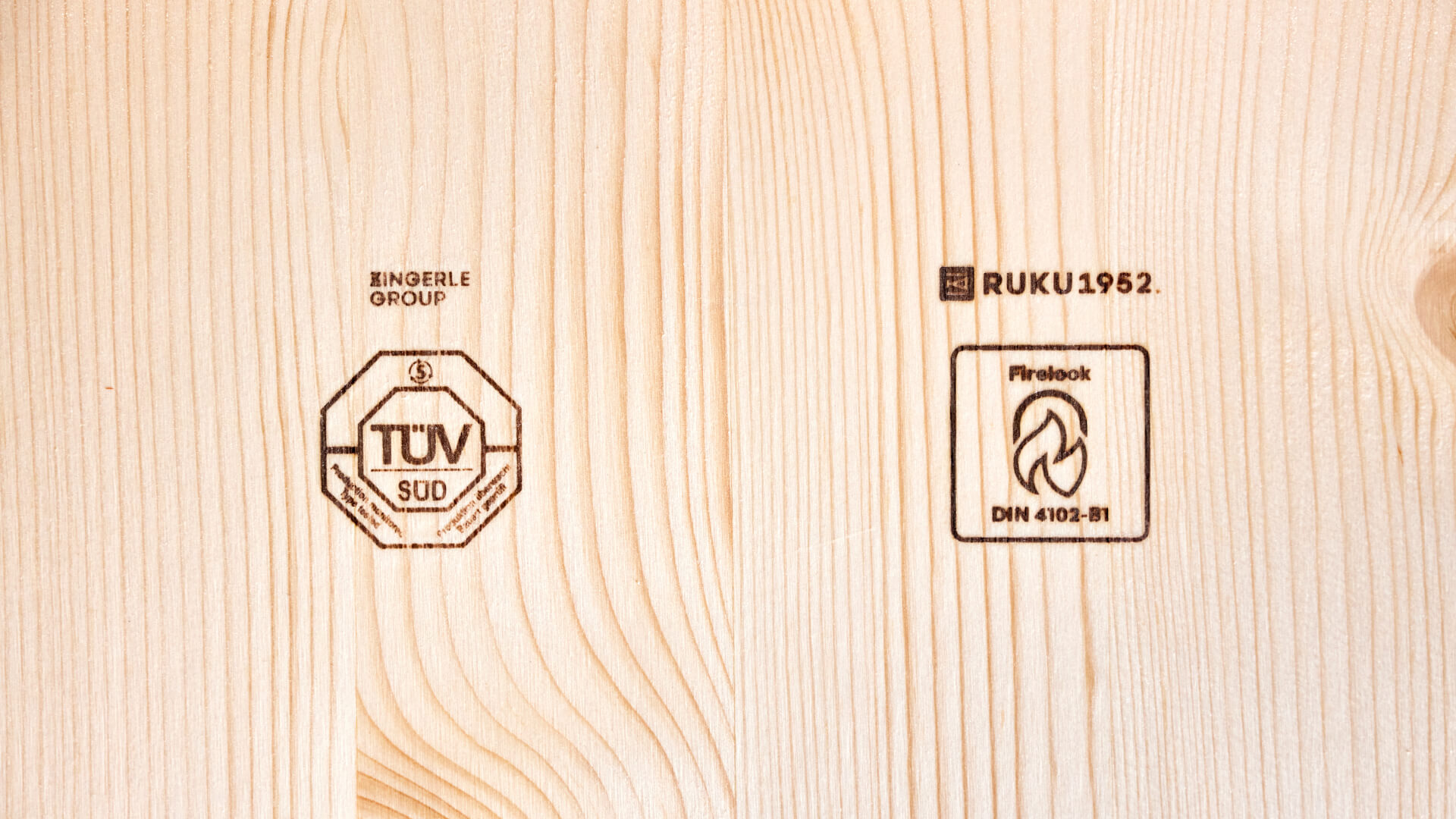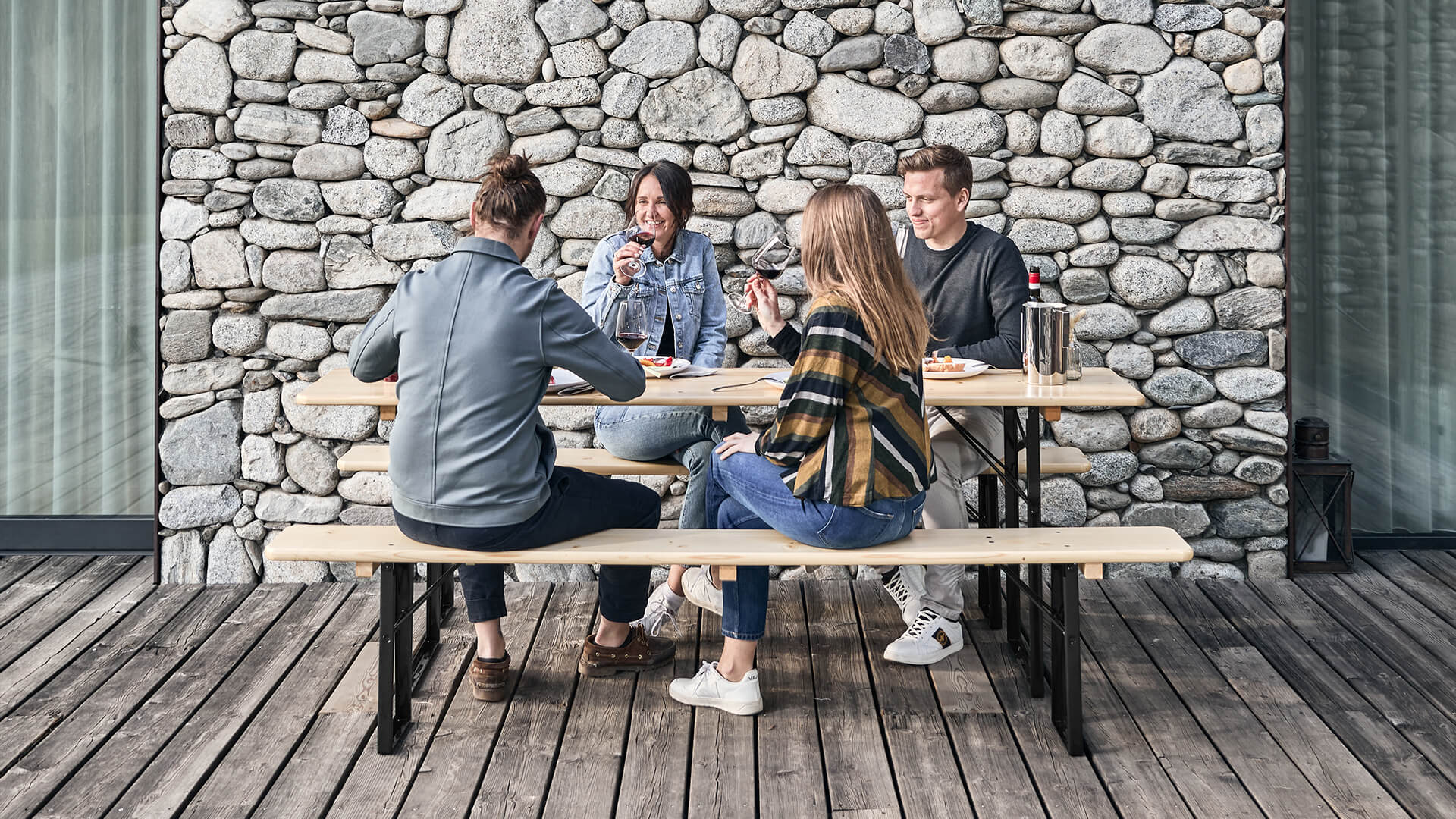 €1,349.00*
%
€1,599.75*
(15.67% saved)
Available, delivery time 7 workdays
Product information "Classic beer garden table set | 220x67 cm | nature | set of 5"
Classic and yet special. This beer garden table set consists of a beer garden table and two benches - all made of spruce wood and equipped with foldable metal legs for quick assembly and disassembly. The 67 cm wide beer garden table offers enough space, even if your guests are sitting opposite each other. The 27 cm wide beer garden bench grants your guests a little more seating space than ordinary beer garden table sets, giving them more comfort.
This beer garden table set is a real all-rounder and thanks to its high-quality materials, tested stability and weather resistance, it is perfect for frequent use on the terrace of your restaurant, at the next event or, of course, in your private garden. When not in use, the beer garden table set can be folded up and stored in a space-saving way.
Included in the delivery:
5 beer garden tables of 220x67 cm (colour nature) with classic base frame
10 beer garden benches of 220x27 cm each (colour nature)
Properties from "Classic beer garden table set | 220x67 cm | nature | set of 5"
| | |
| --- | --- |
| Product Category: | folding furniture |
| Shop no.: | 204511.5 |
| Model: | Classic beer table set |
| Furniture Colour: | nature |
| Table Length: | 220 cm |
| Table Dimensions : | 220x67x77 cm |
| Bench Dimensions: | 220x27x49 cm |
| Set Size: | set of 5 |
| Backrest: | without backrest |
| Seating Capacity per Set: | 6-8 people |
| Suitable for Indoor and Outdoor Use: | ✓ yes |
| Weight: | 235 kg |
| Board's Wood Type: | Wood type: selected chamber-dried spruce wood - extremely low warpage and with minimal knots | Wood colour: natural | Surface: weather-resistant and flame-retardant Firelock® UV nano varnish according to DIN 4102 B1 |
| Base Frame Material: | Frame colour: black | Fittings: steel powder coated |
| Certification: | ✓ TÜV-tested |
---
Wir wollten einen etwas breiteren Biertisch und diese Garnitur ist nicht zu groß und nicht zu klein. Zudem hat das Set eine super Qualität!
Das vorteilhafste Holzmöbel-Set
Lange haben wir nach wirklich praktischen Sets geschaut. Nun haben wir für uns di beste Ausfführung gefunden - sei es von der Größe, von der Qualität und von der Ästhetik. Wir empfehlen RUKU und sind gespannt, ob unsere Garnituren in paar Jahren immer noch so ist wie heute.
Assembly and disassembly of the classic beer garden table set
Ready for use in seconds
Thanks to the innovative folding mechanism, the classic beer garden table set can be assembled and disassembled in no time and with minimal effort. Moreover, the classic beer garden table set is easy to store and transport.
Enjoy great advantages with a foldable seating!
The classic beer garden table set and its construction
Well thought out down to the smallest detail
The classic beer garden table set is the result of 70 years of practical experience. First-class materials and careful workmanship ensure its long service life. The classic beer garden table set is made of selected spruce wood and robust, drawn flat steel serves as its frame material. Many small, technical details contribute to the function and stability of the classic beer garden table set and ensure outstanding resistance to mechanical stress, weather impacts and wear. Convince yourself!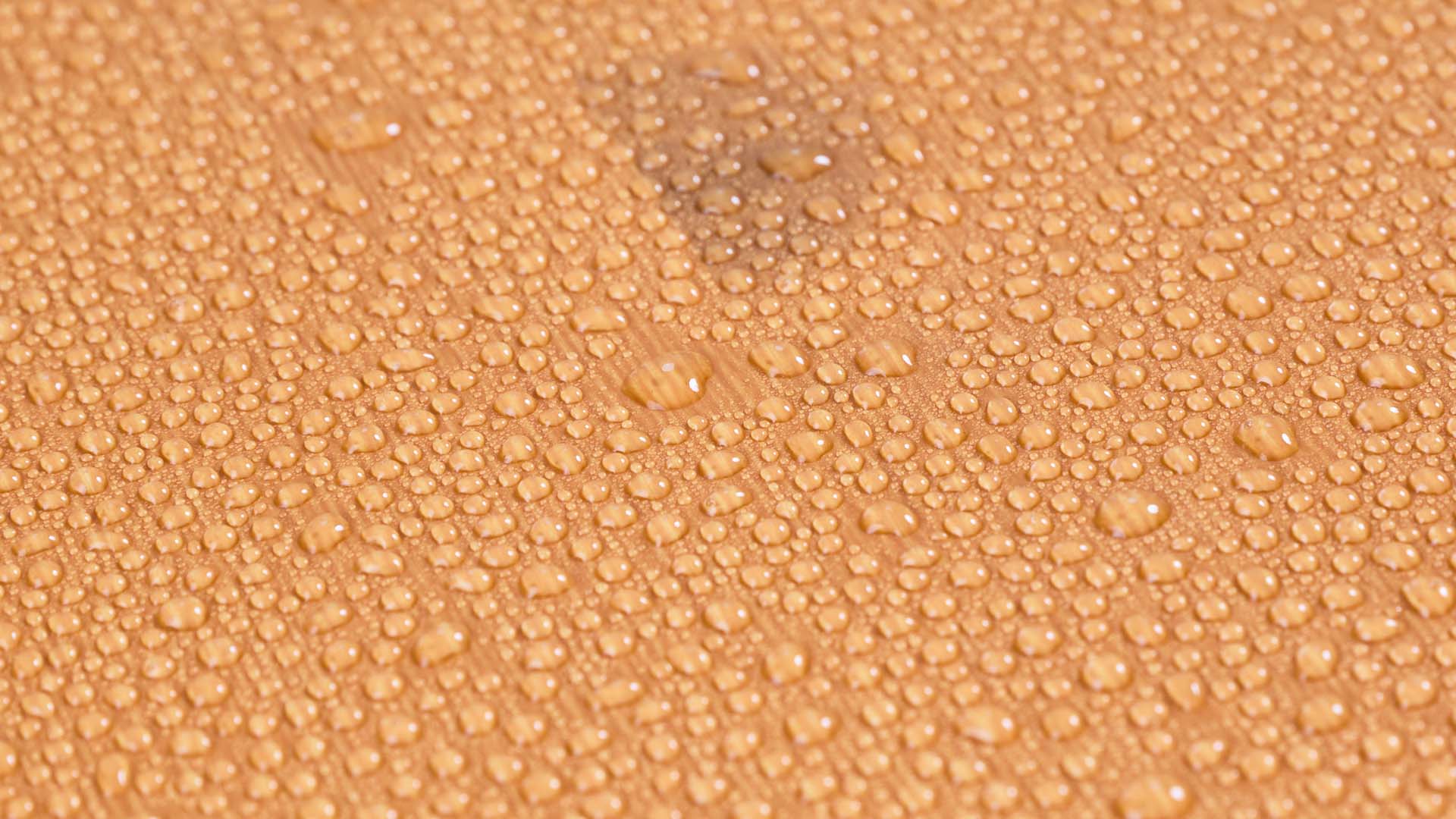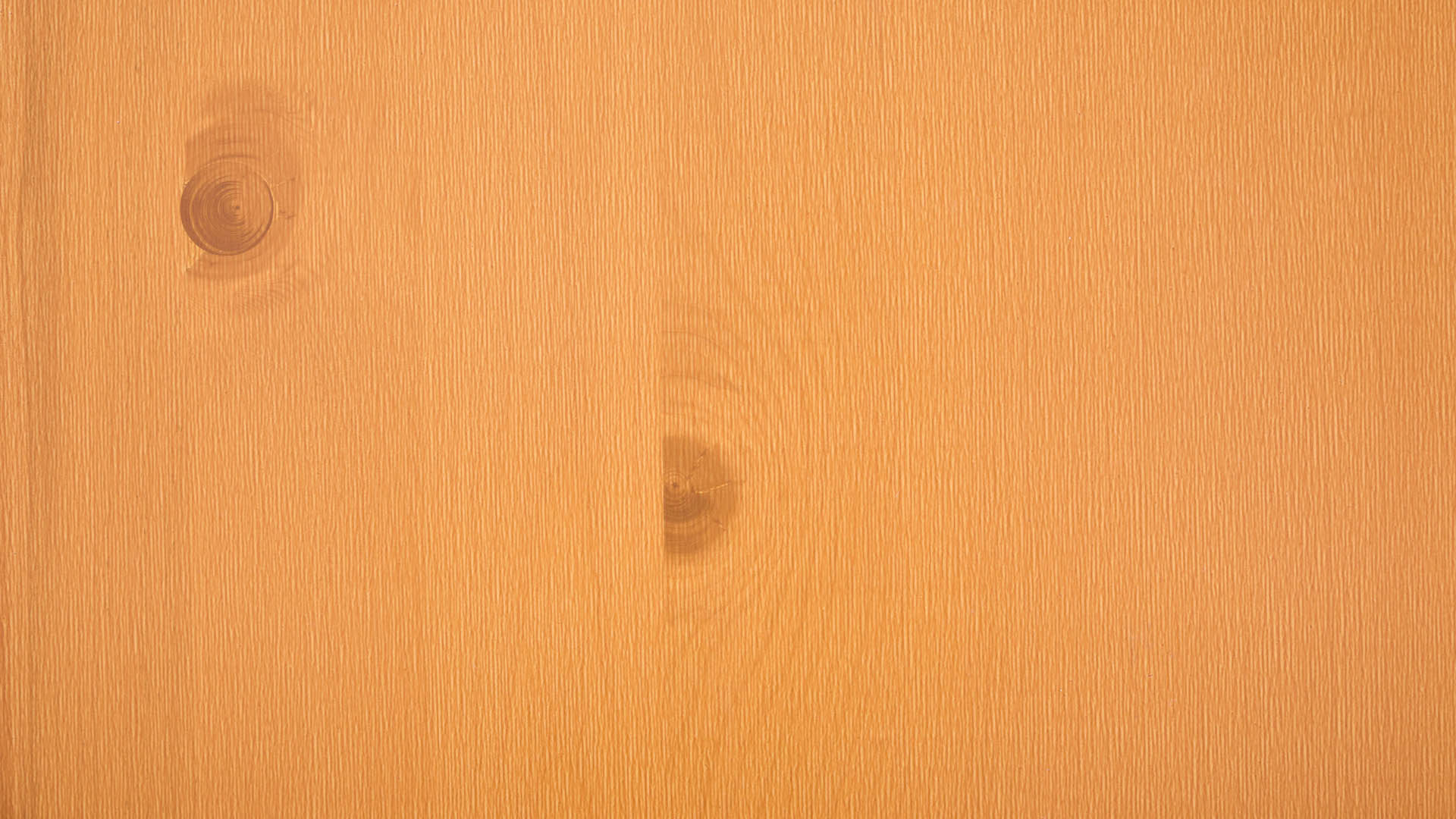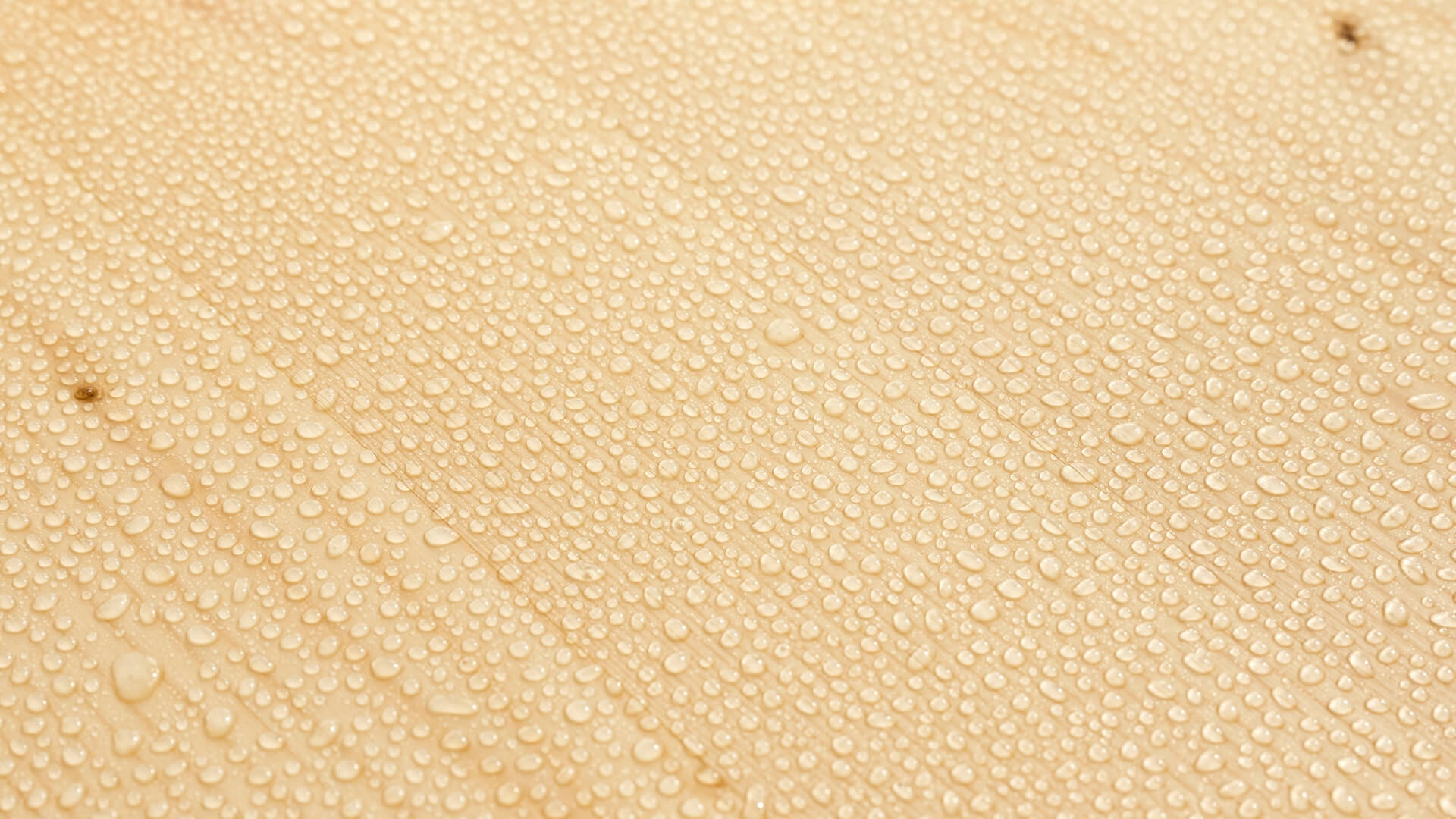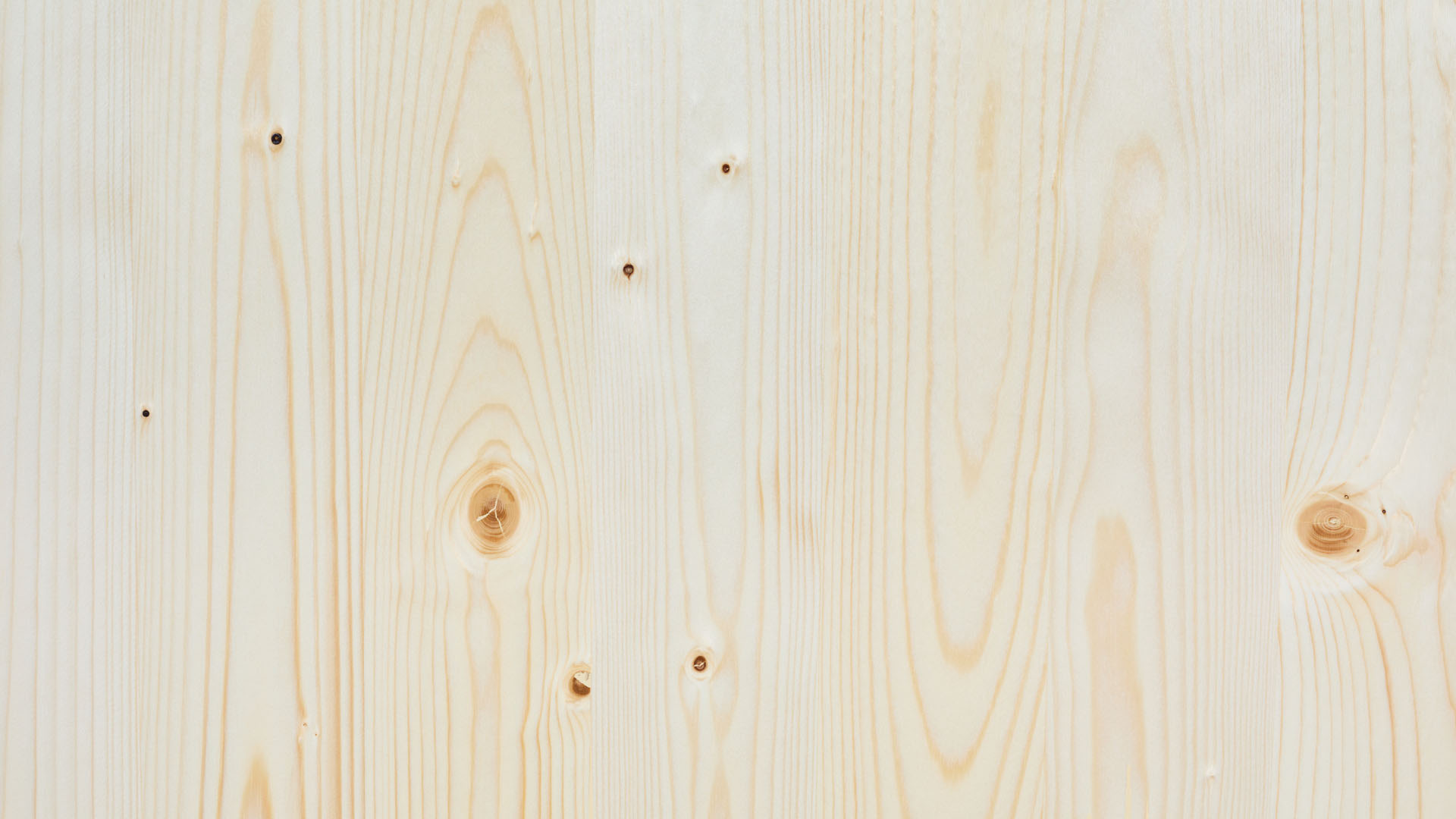 Weatherproof glaze
Our specially developed and certified Firelock® UV glaze has been classified as flame-retardant according to DIN 4102 B1. It is also weather-resistant, solvent-free, environmentally friendly and food-safe.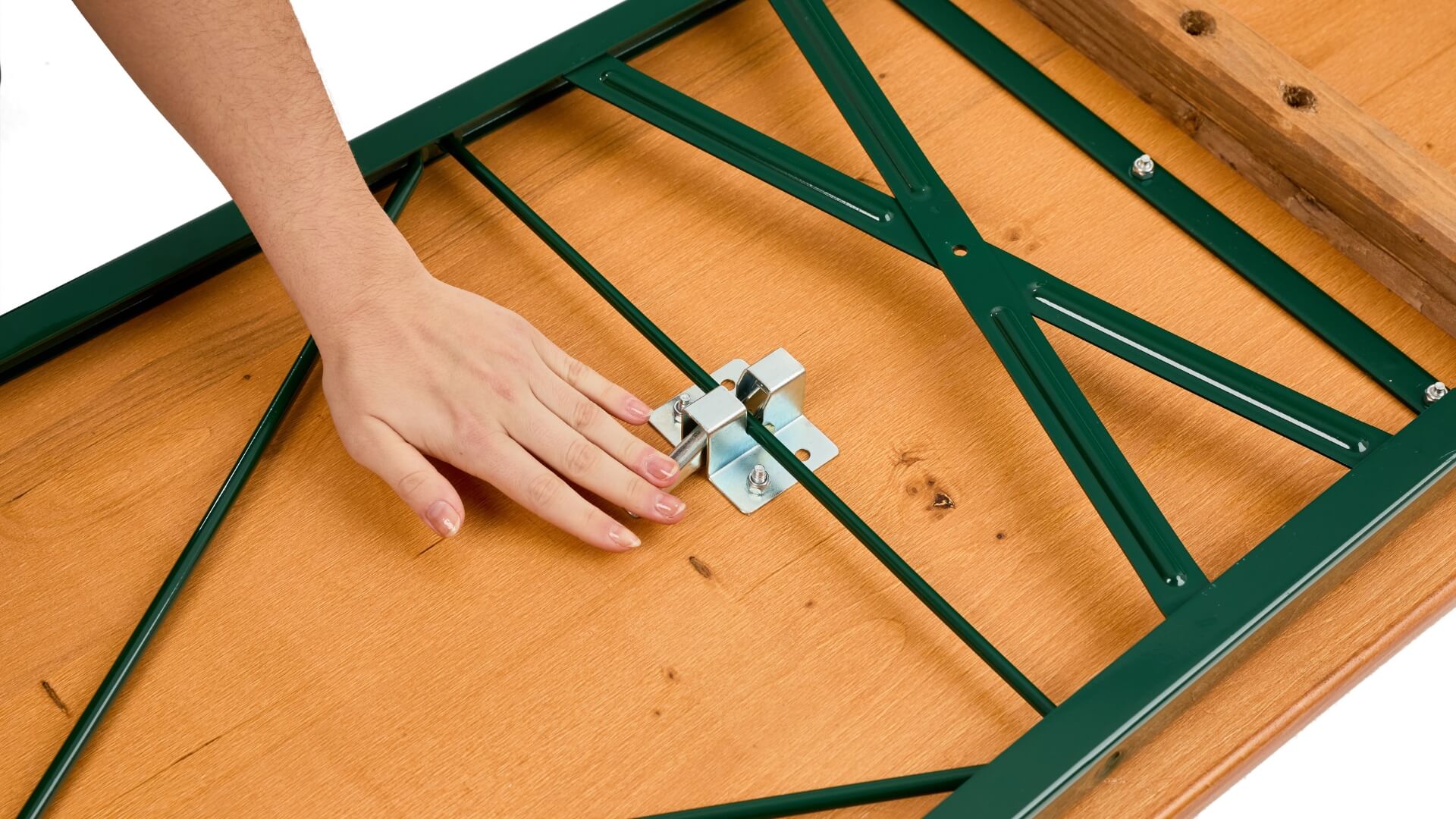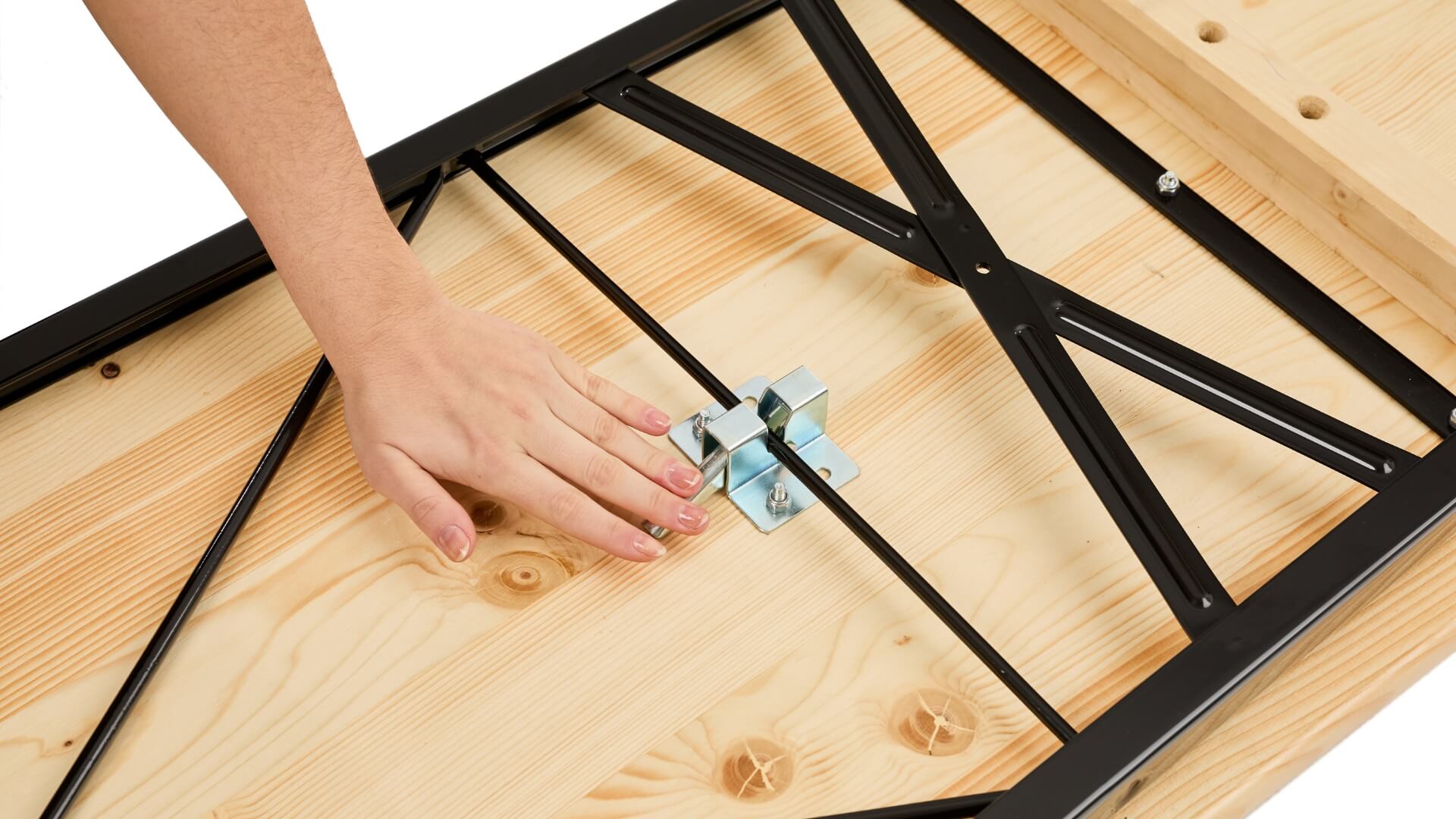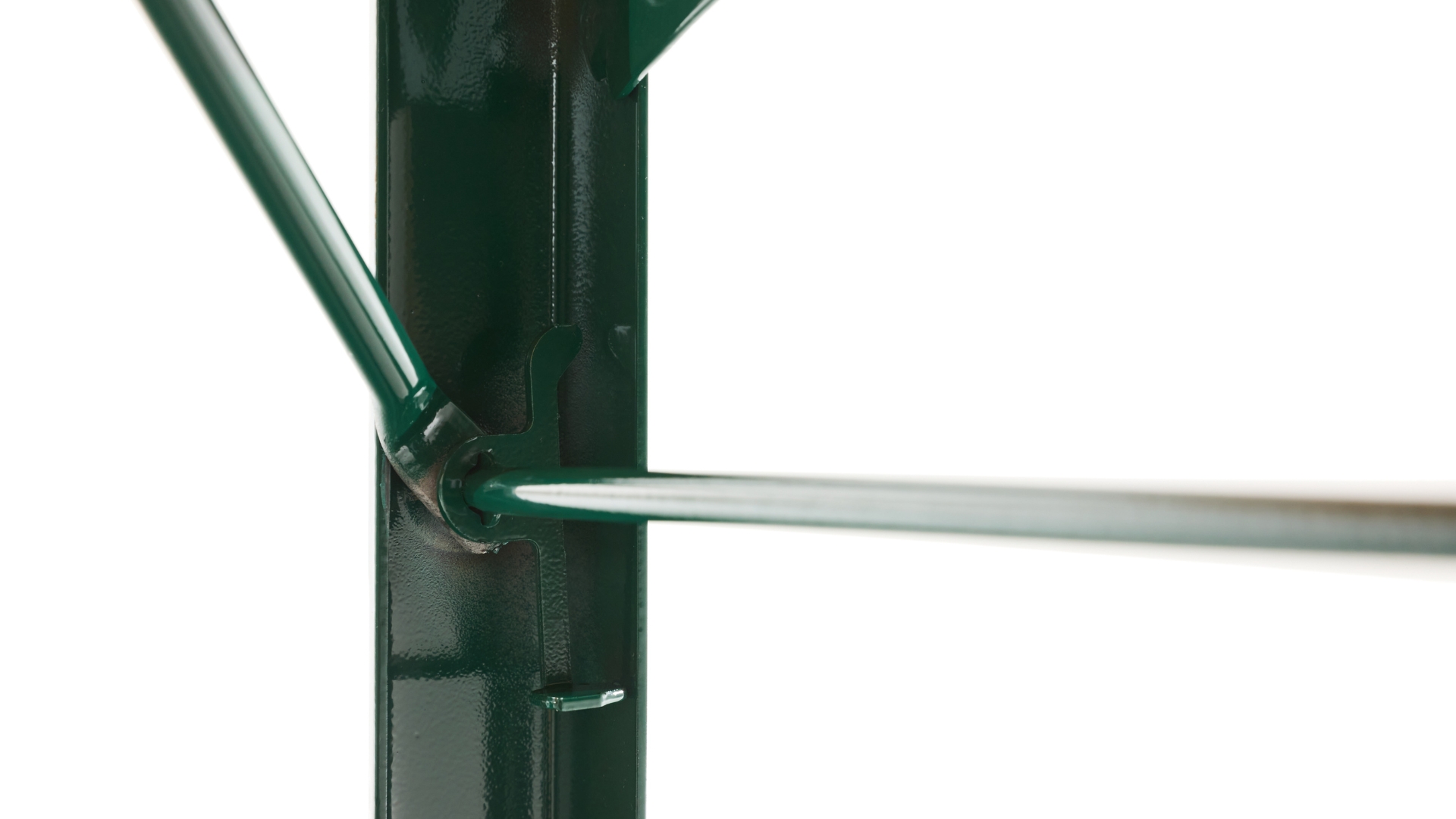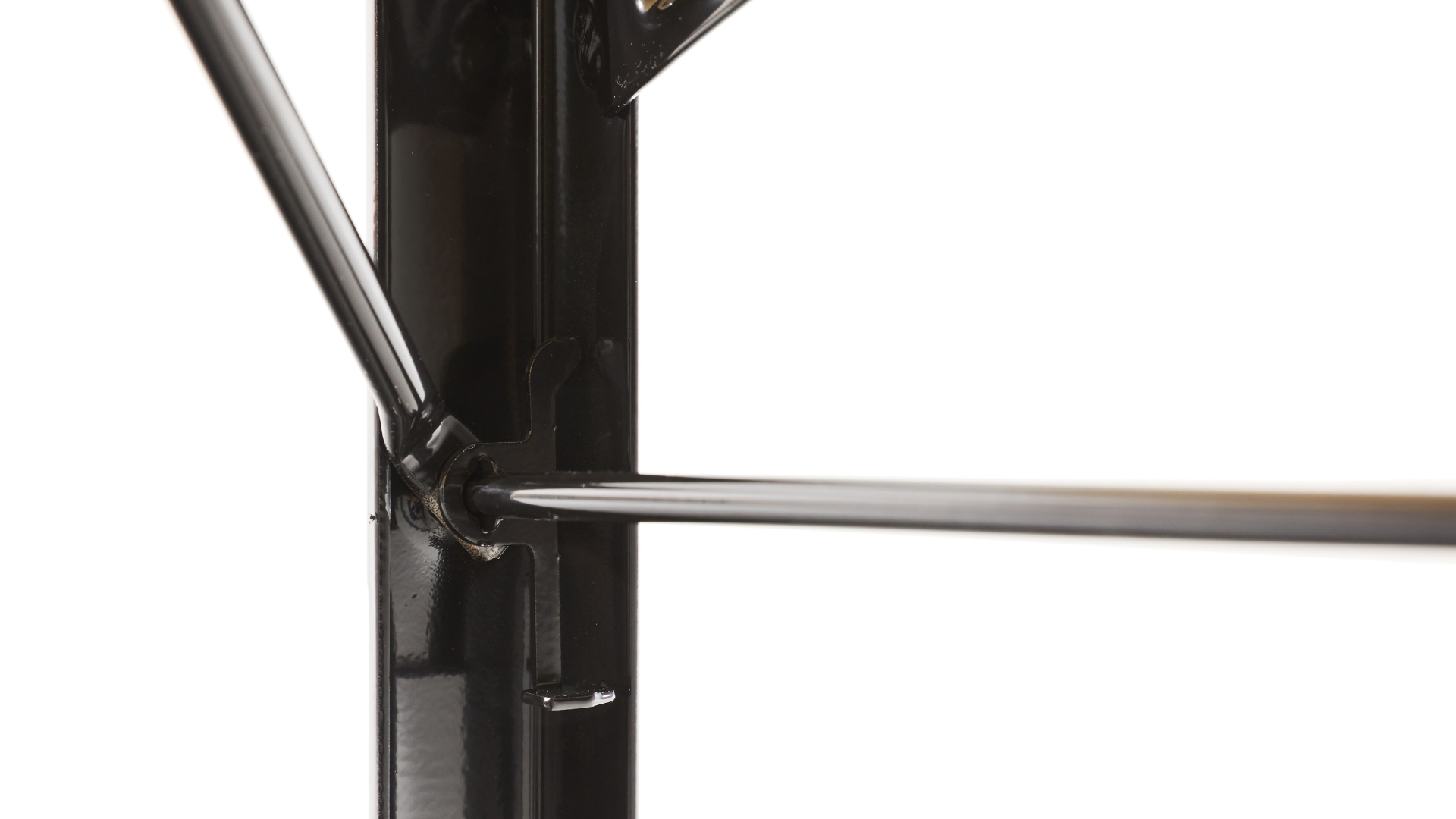 Folding furniture lock from the inventor
The solid lock was invented by Rudolf Kurz, the founder of RUKU, and proven a million times over 70 years: The fully galvanised lock (double bolted) and retaining spring are precisely checked and guarantee millimetre-precise engagement, no play, no wobbling!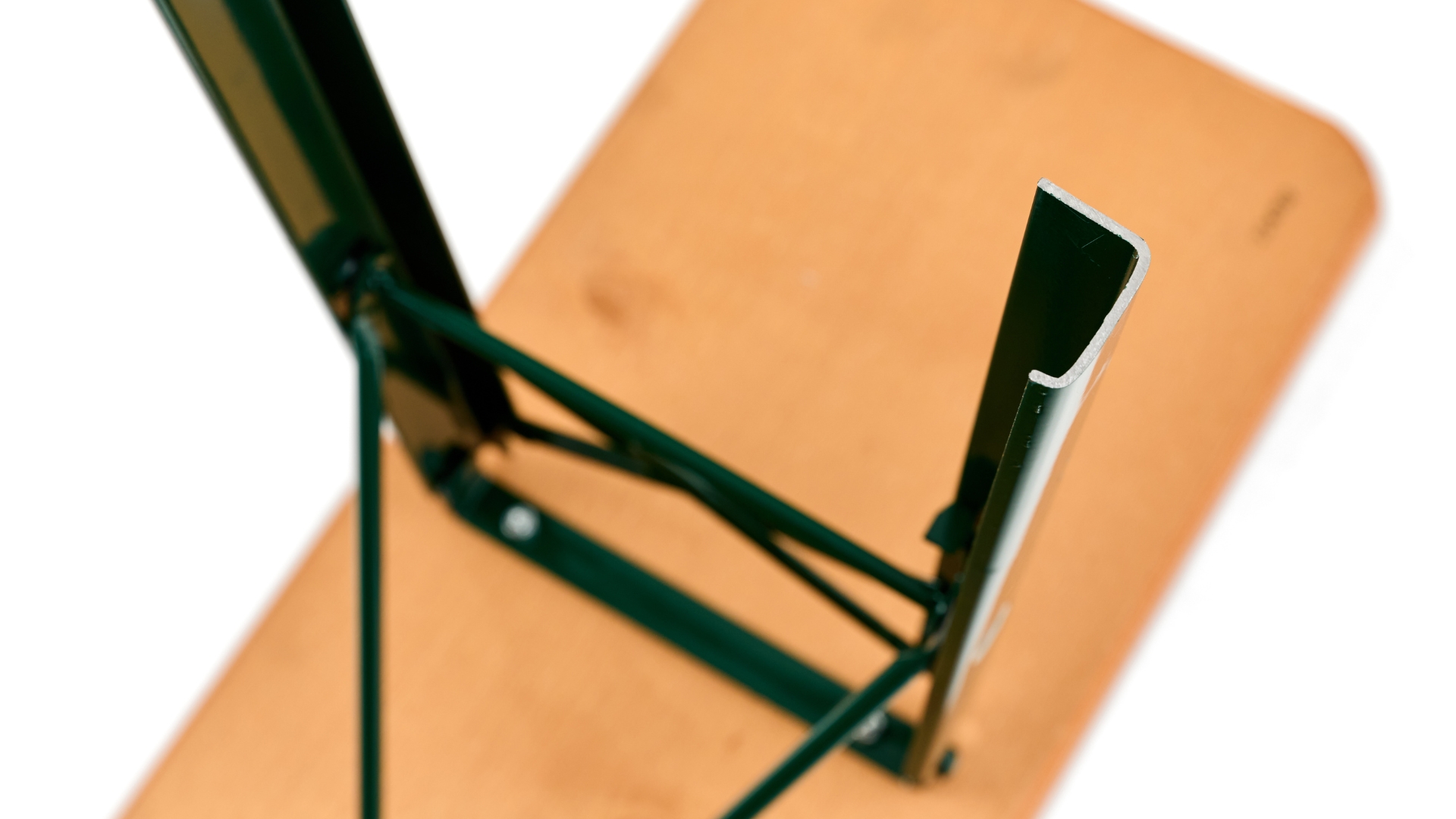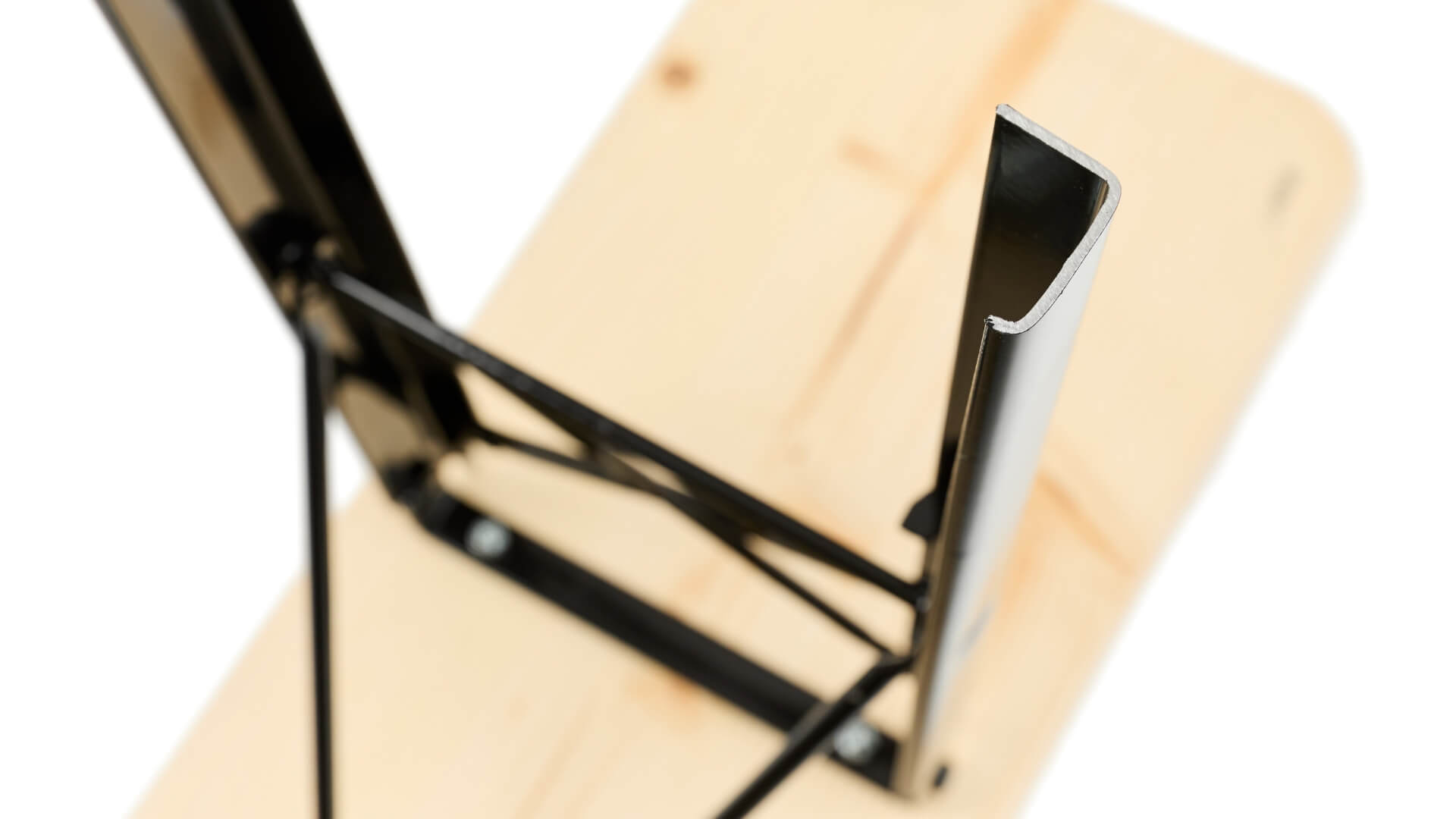 Patented C-profile
The patented C-profile of the base frame guarantees an increase in stability of up to 20 % compared to conventional base frames. Additional stiffening ribs in the cross-bracing contribute to higher stability as well.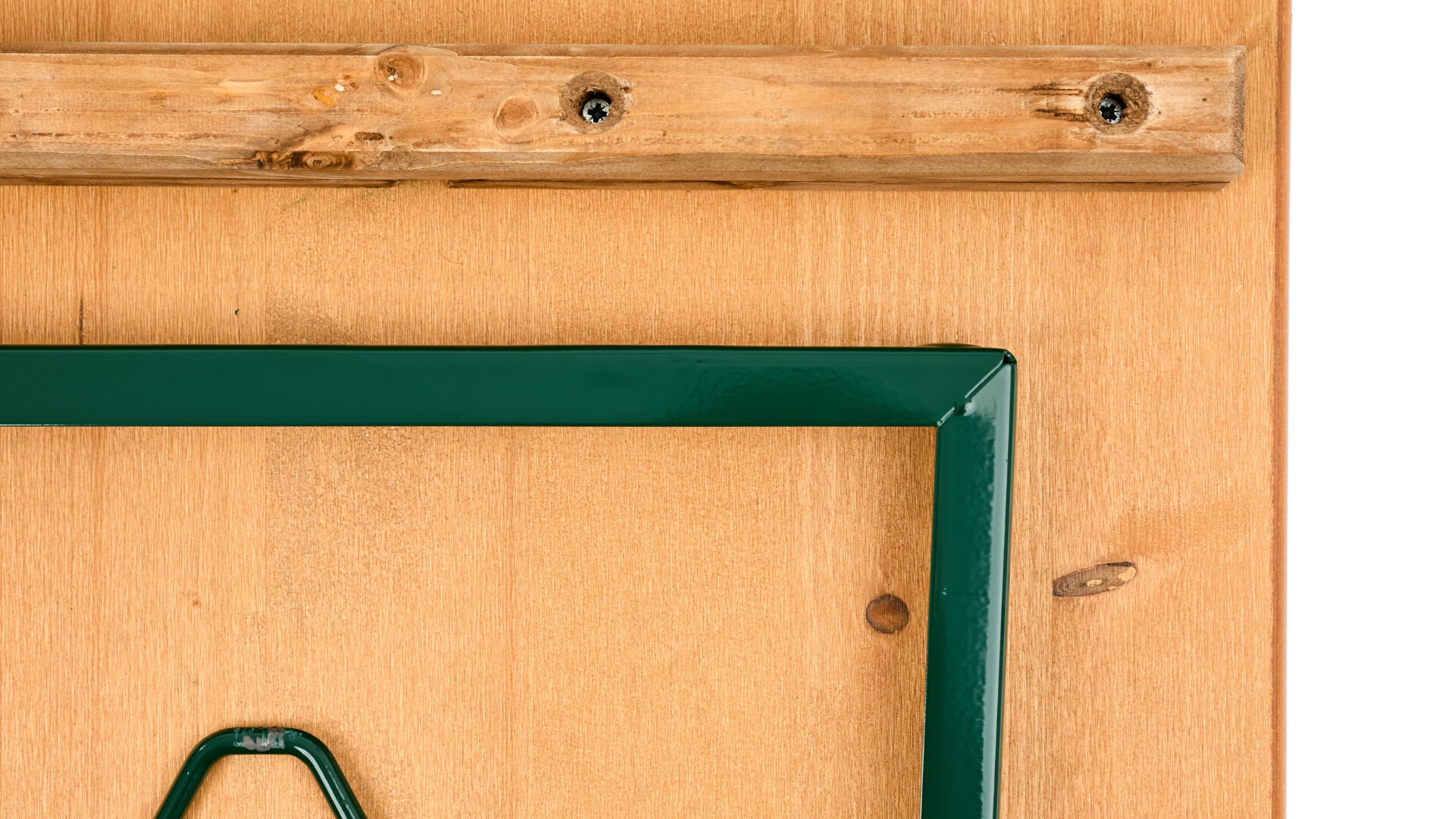 Patented trapezoidal shape
The stable trapezoidal shape of the base frame contributes to stability through its wider support. The additional weld seam at the corners of the base frame closes the edges of the individual bent parts and joins them to form a robust unit.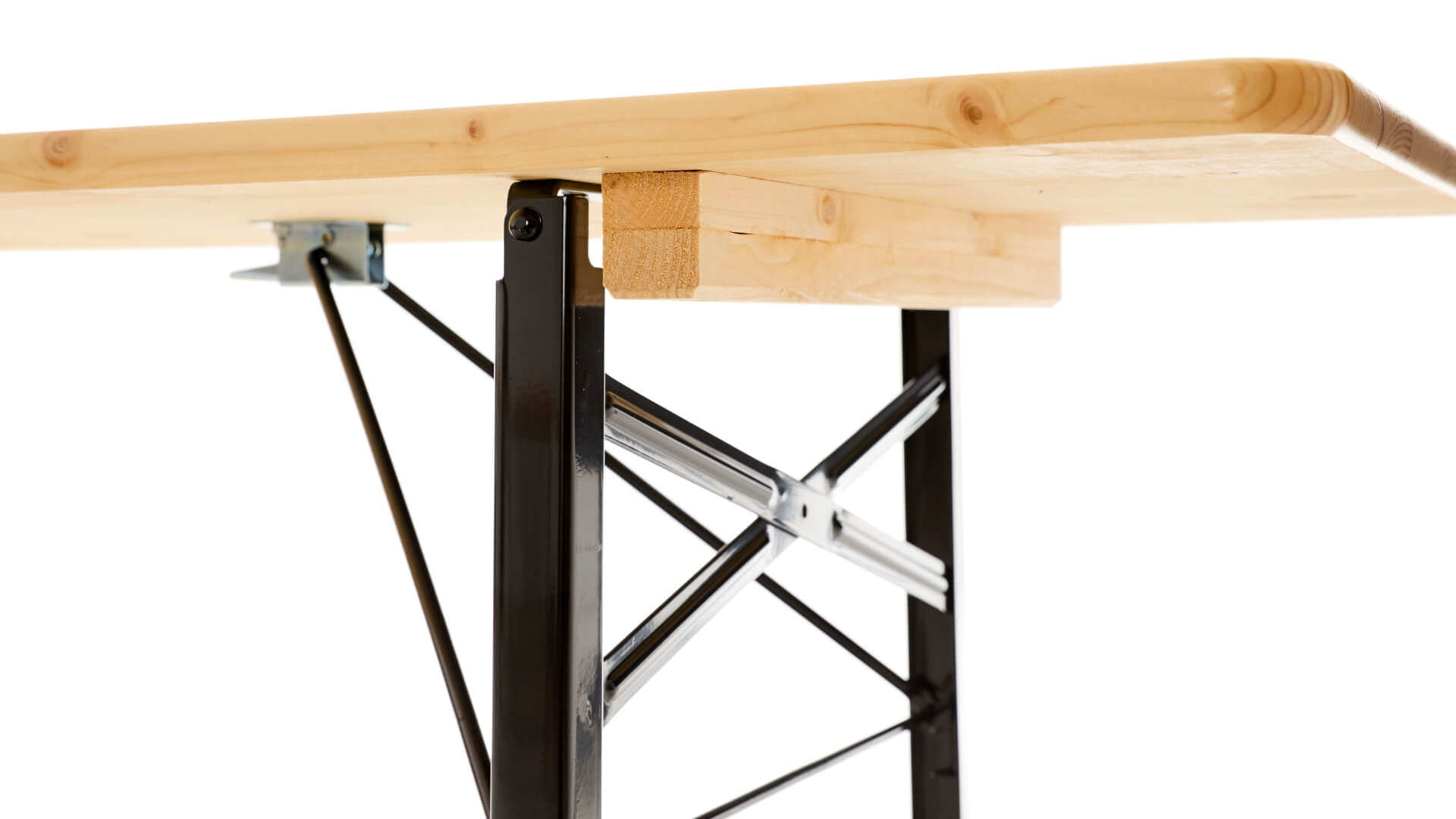 Practical stacking ledges
The stacking ledges protect the set during stacking, transport and dismantling. The bevelled wooden ledges are screwed and glued from the bottom side, so that there is no damage to the varnished surface.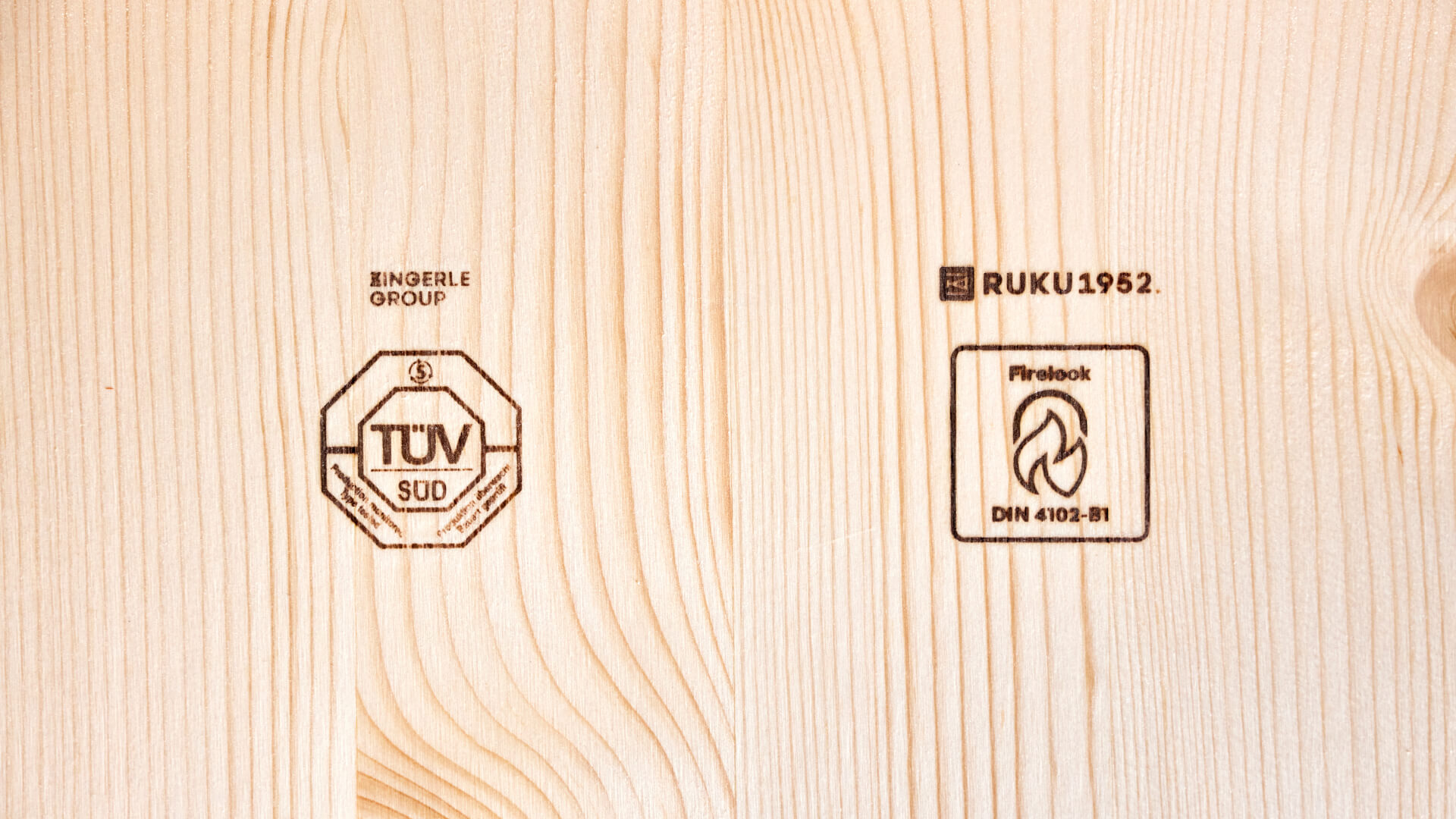 TÜV certified
This beer garden table set is TÜV-certified, resistant and durable - real brewery quality! It is subjected to comprehensive and strict quality controls throughout the entire production process.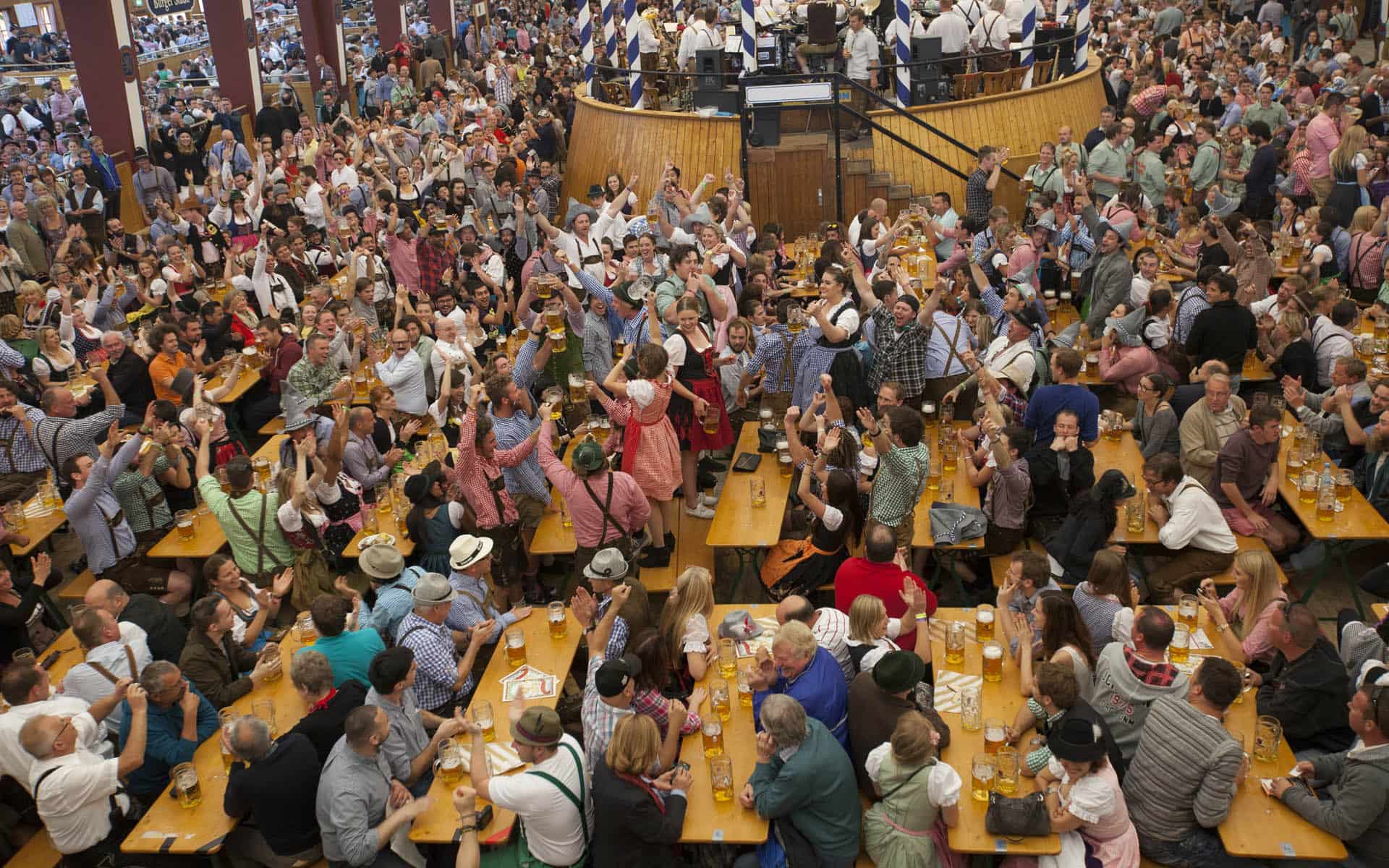 Directly from the manufacturer
RUKU1952® is an Oktoberfest supplier
Since the 1950s, we have been producing high-quality folding furniture in the best brewery quality, which has already proven itself countless times at the Oktoberfest. Extensive know-how and a constantly growing spirit of innovation bring our products to the highest level.

Trust in genuine manufacturer quality!