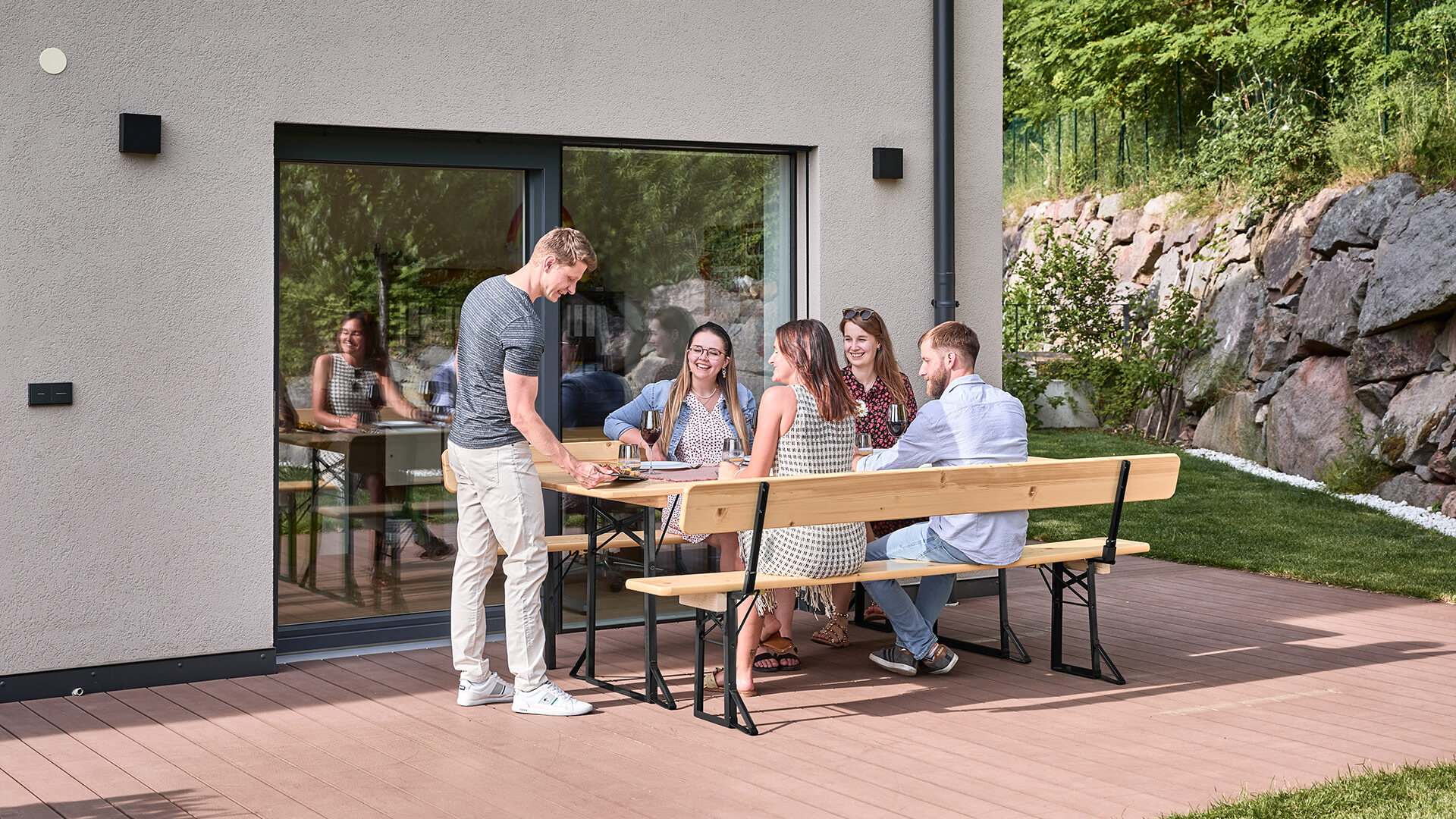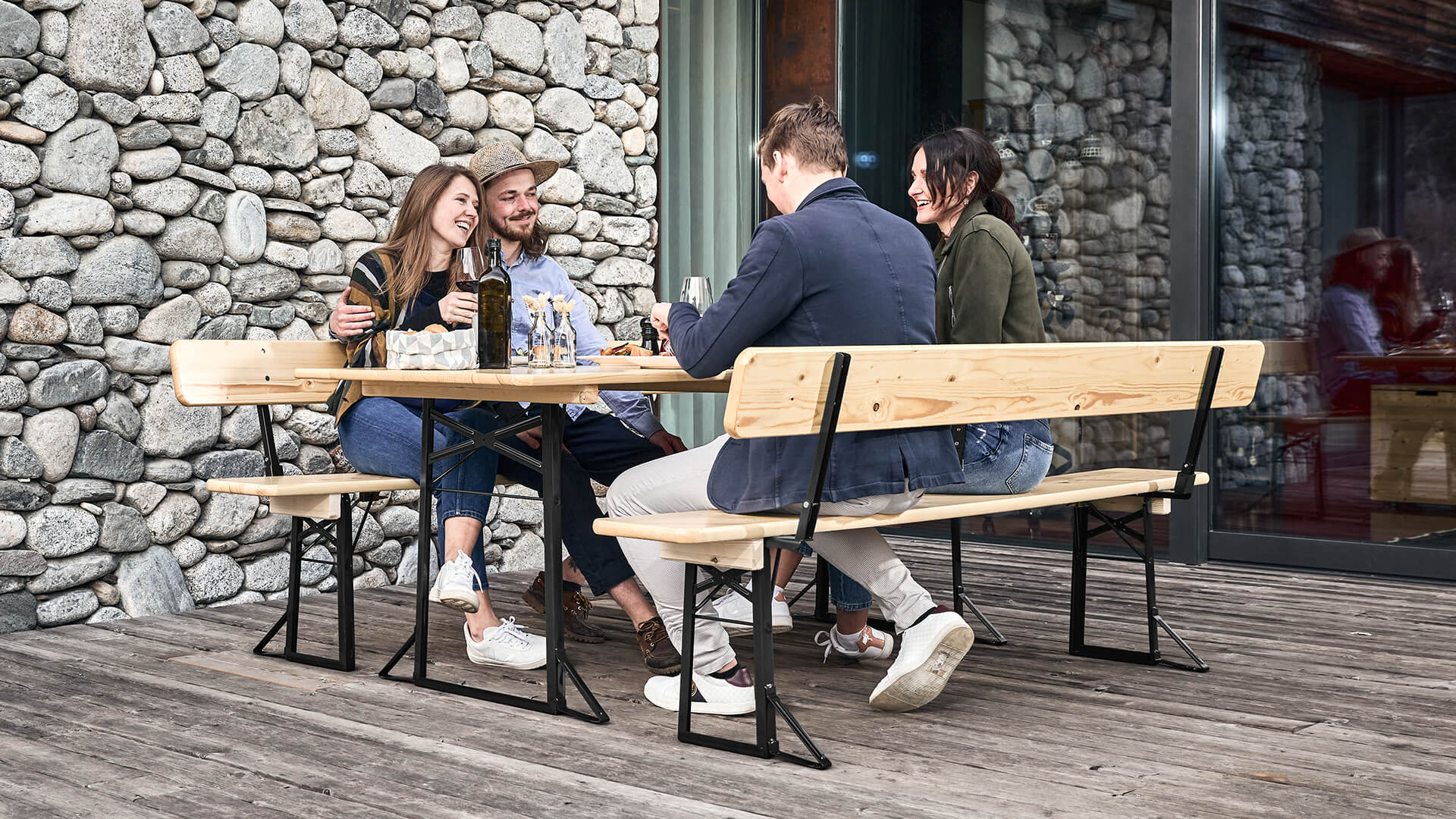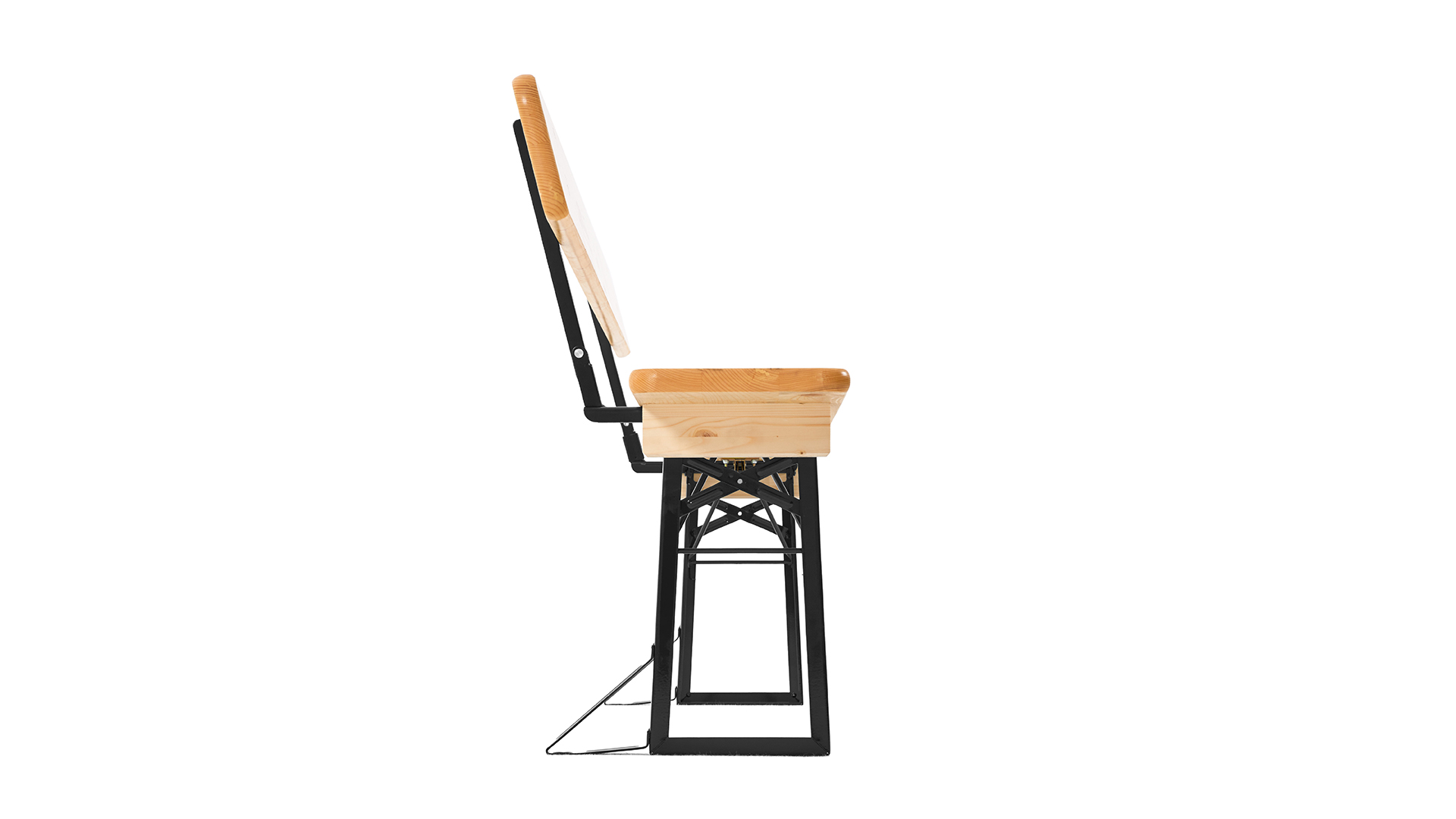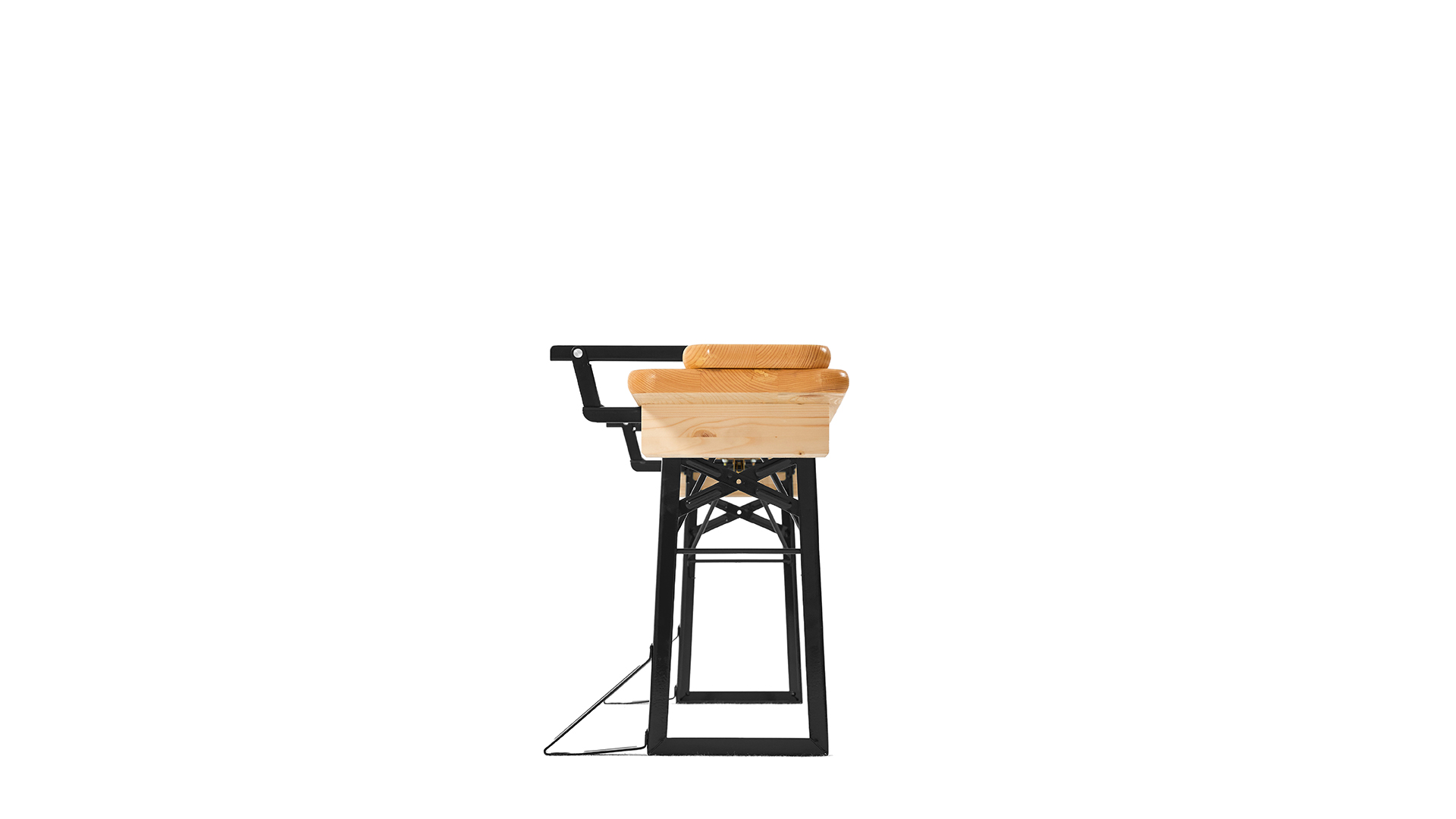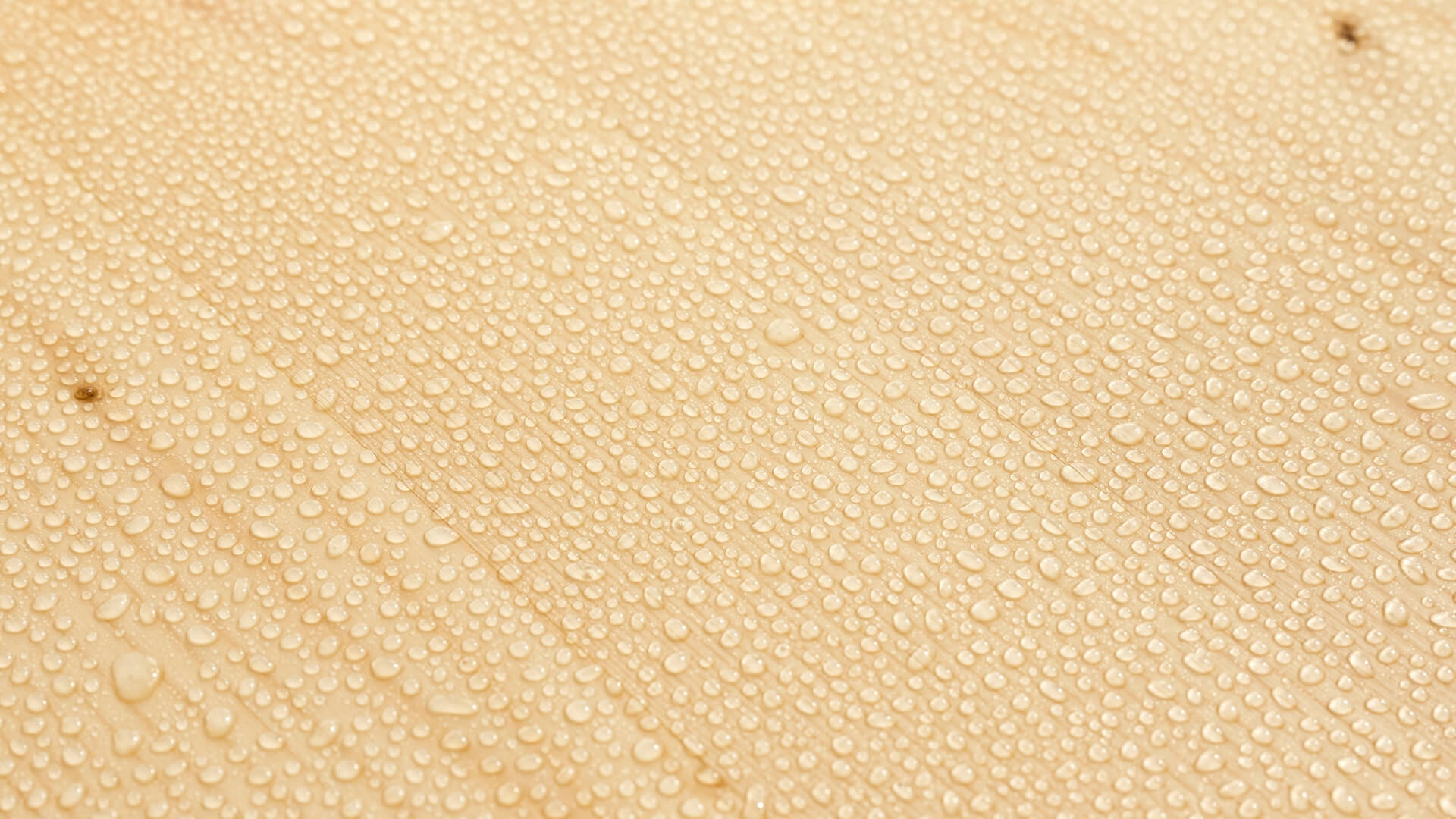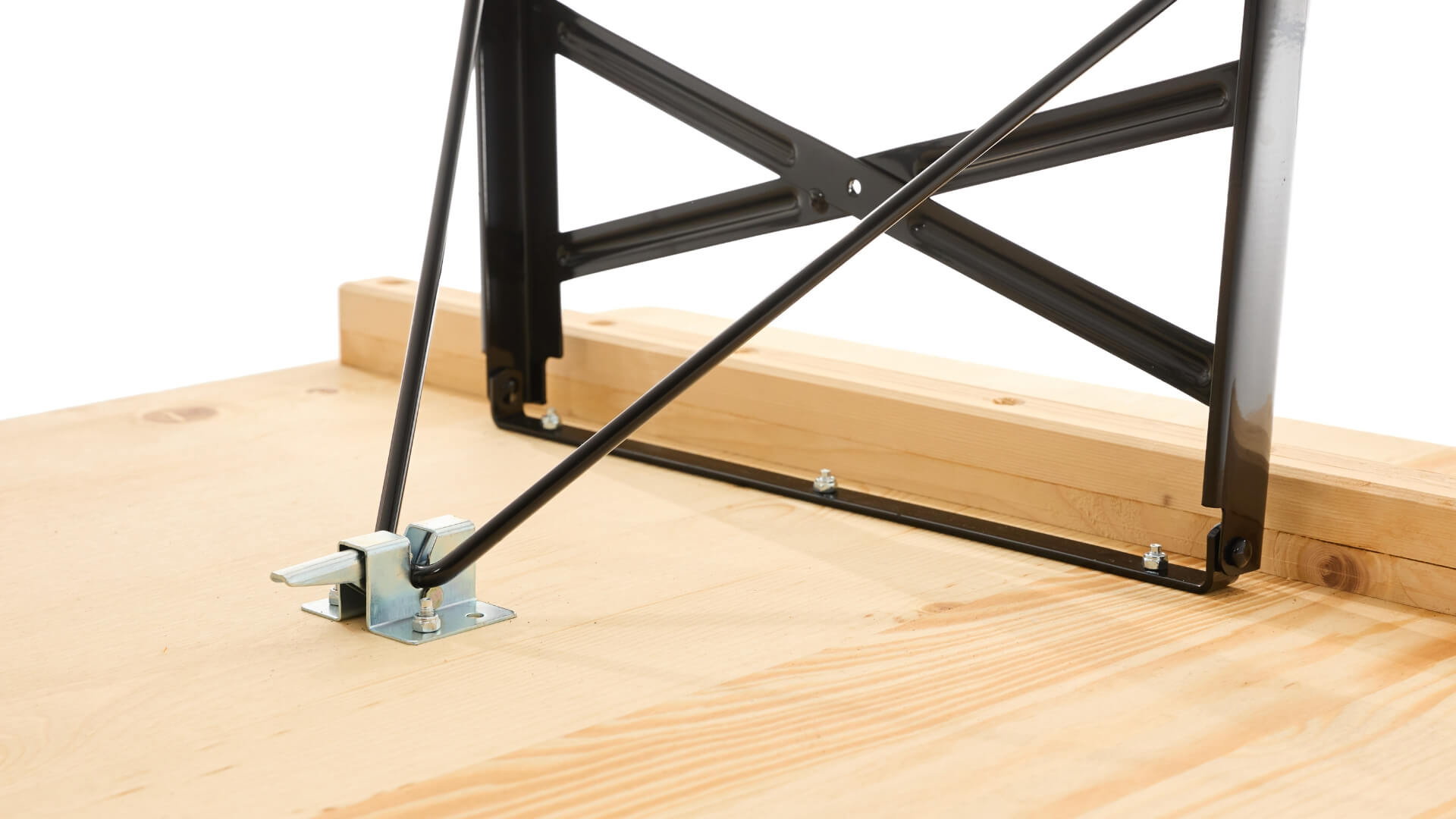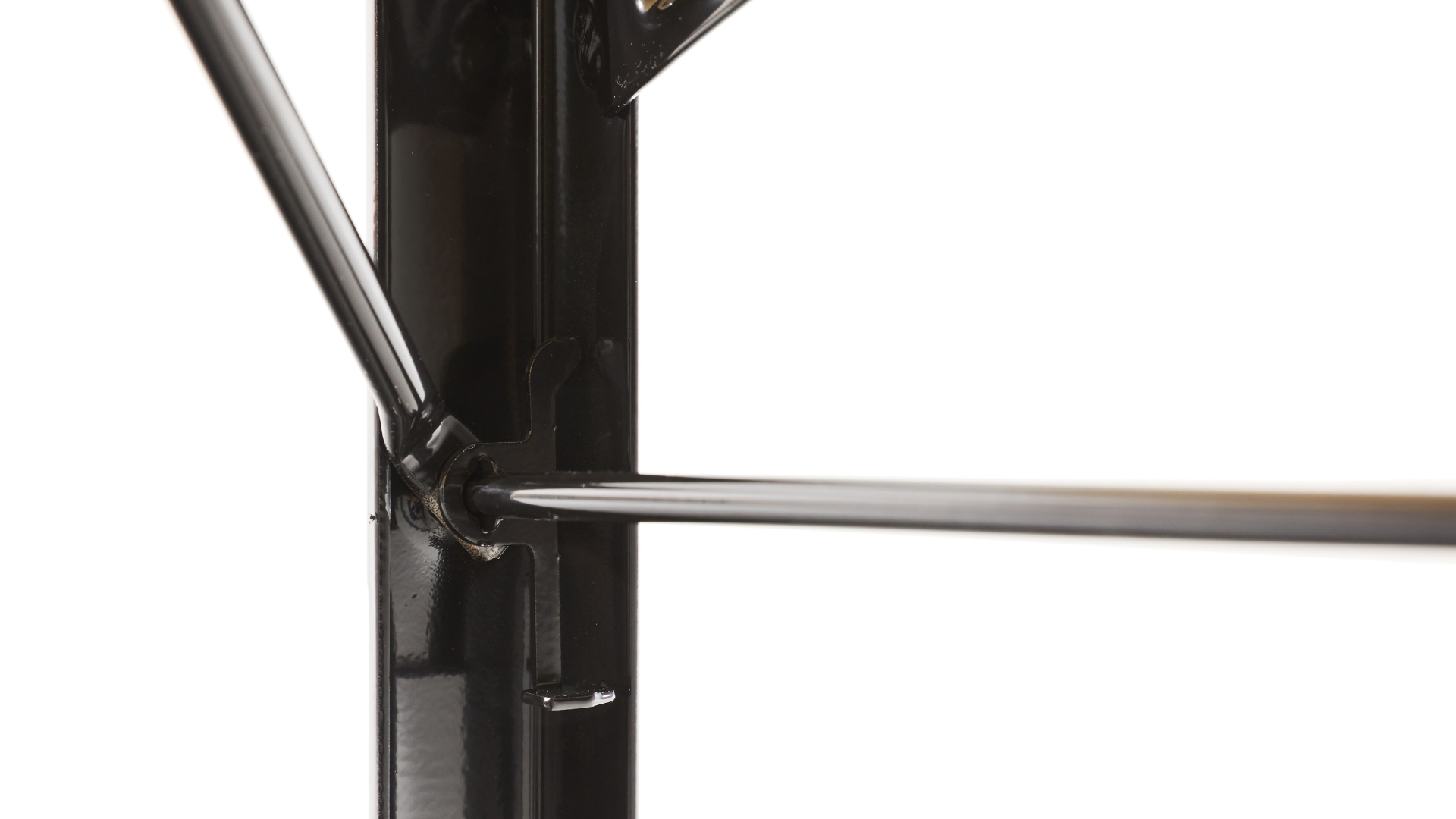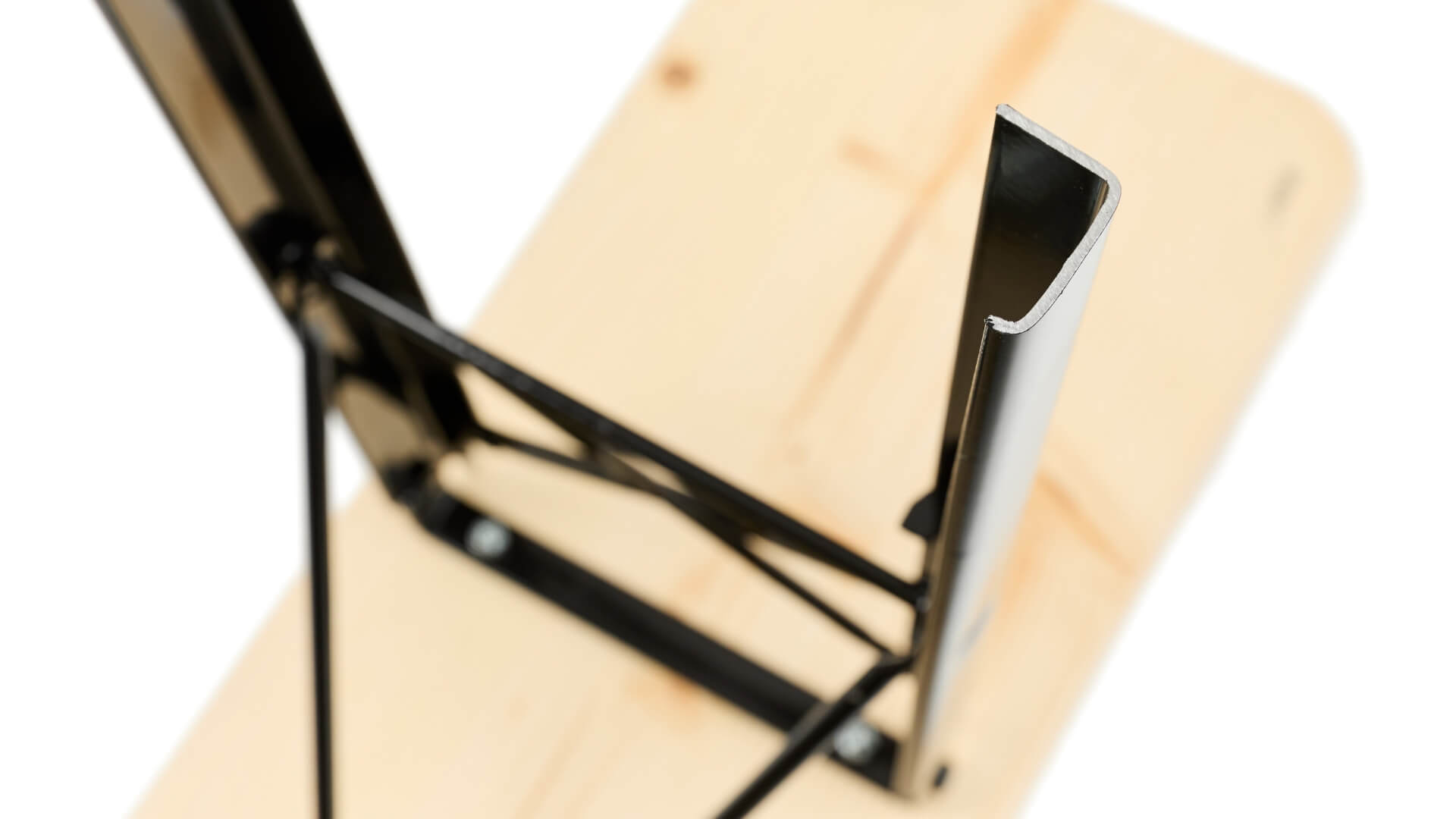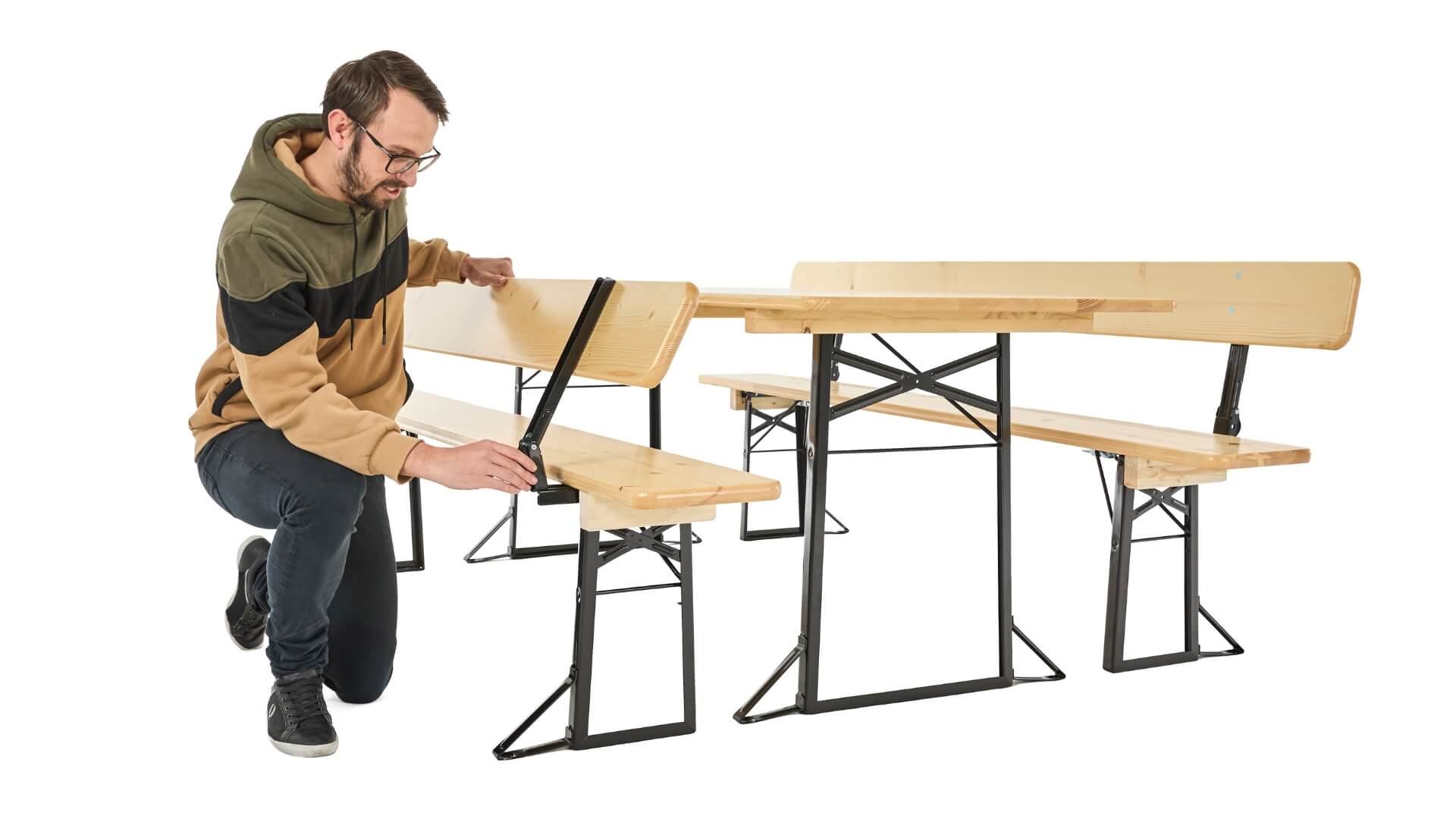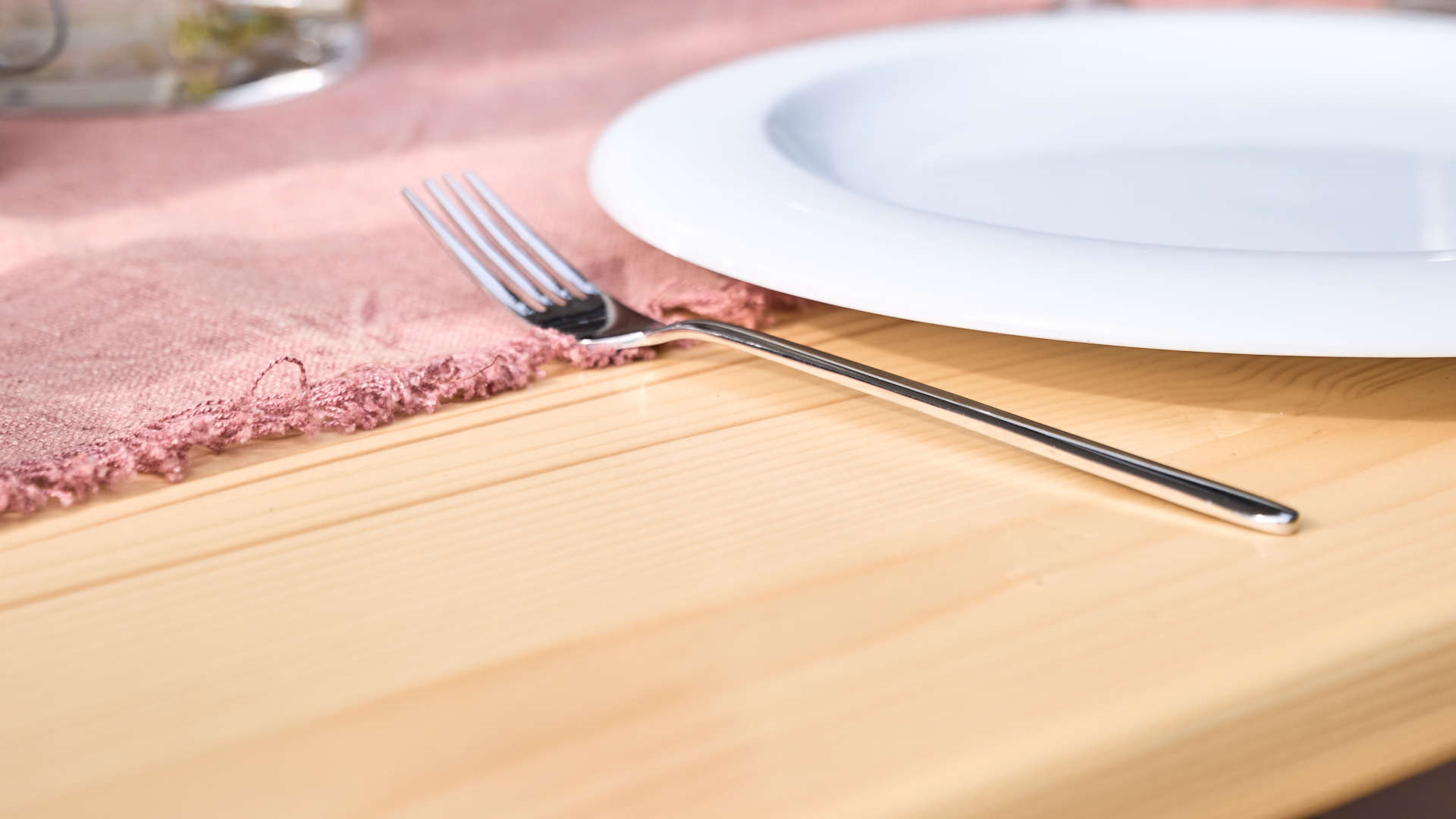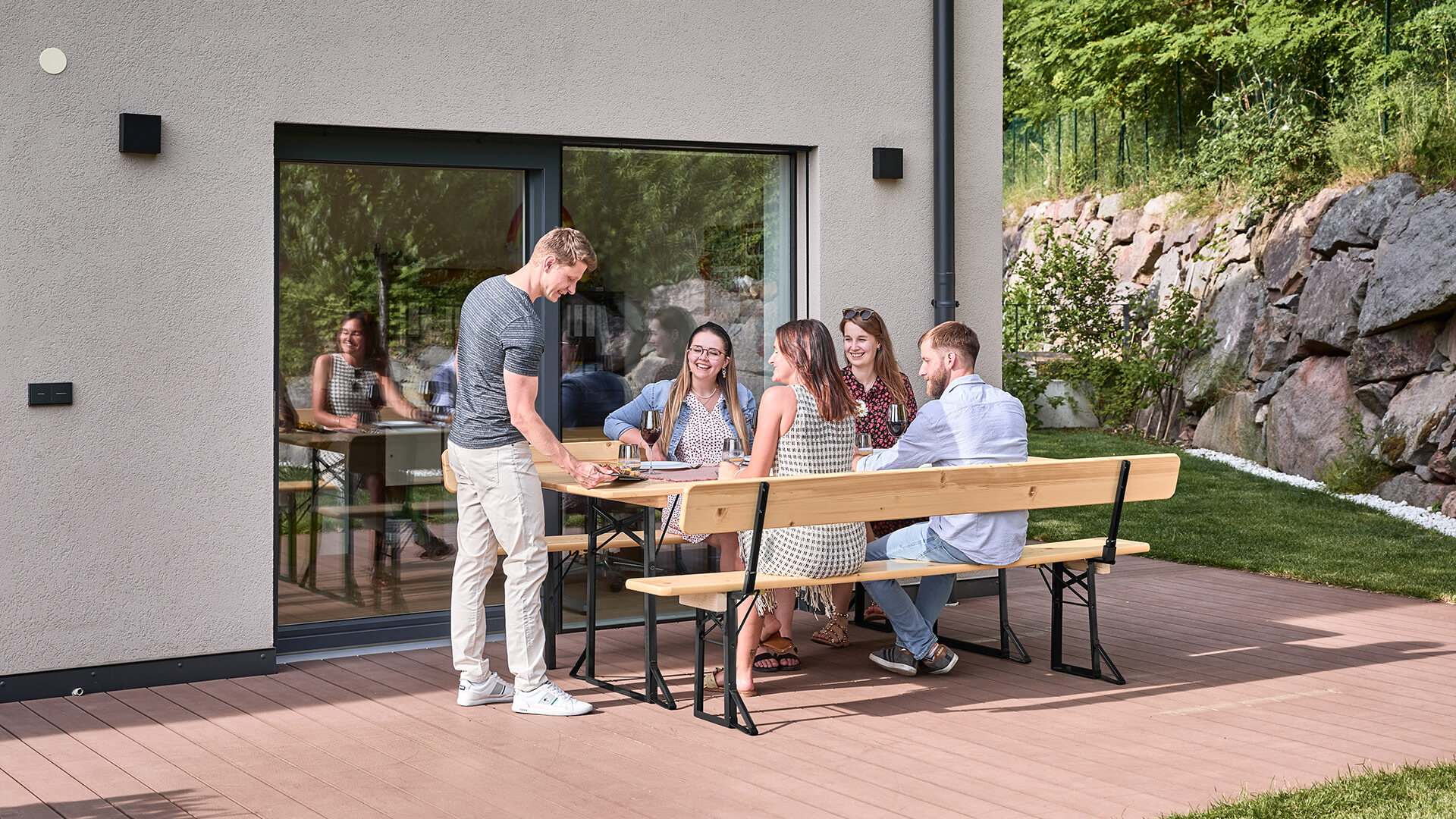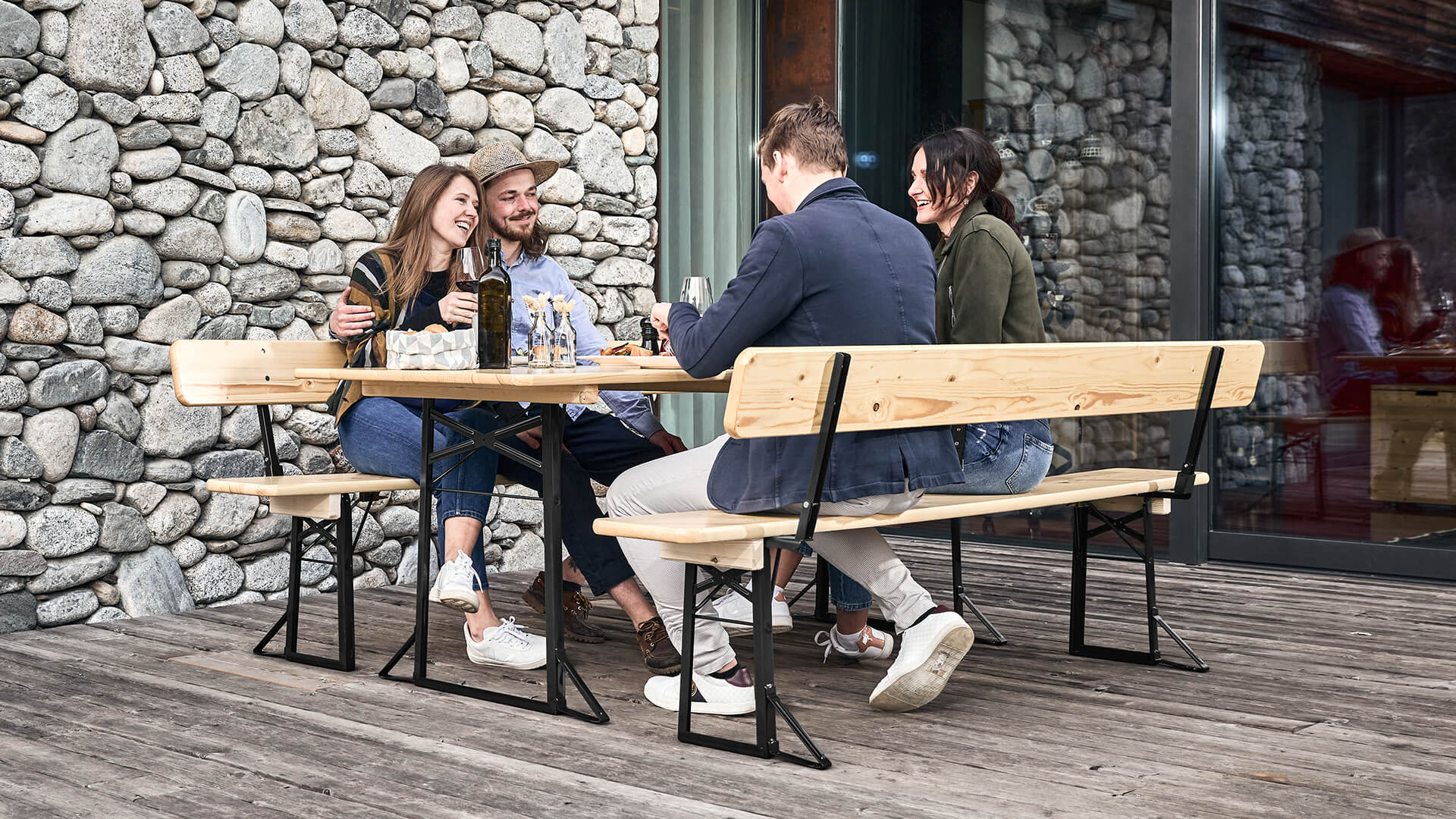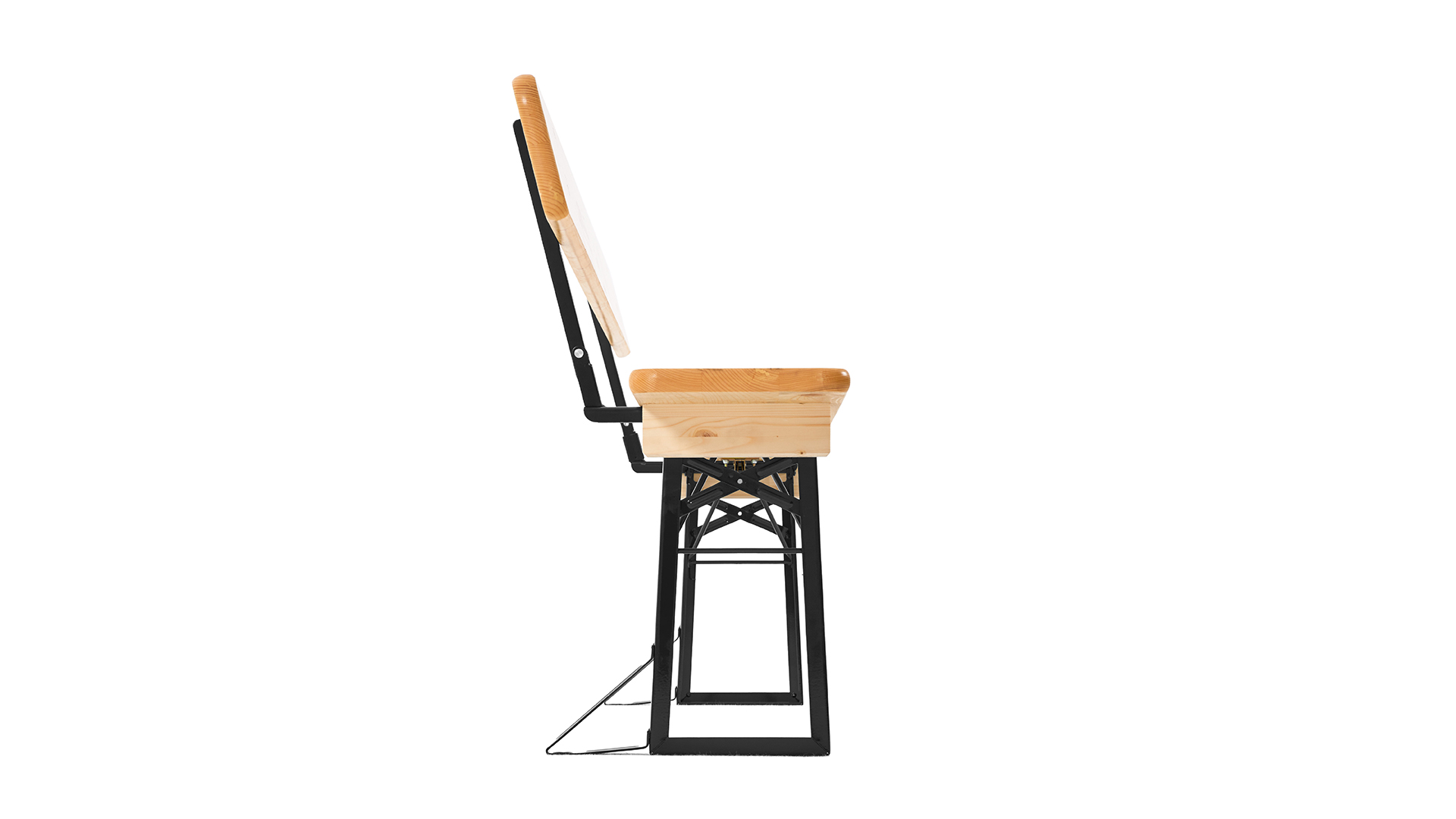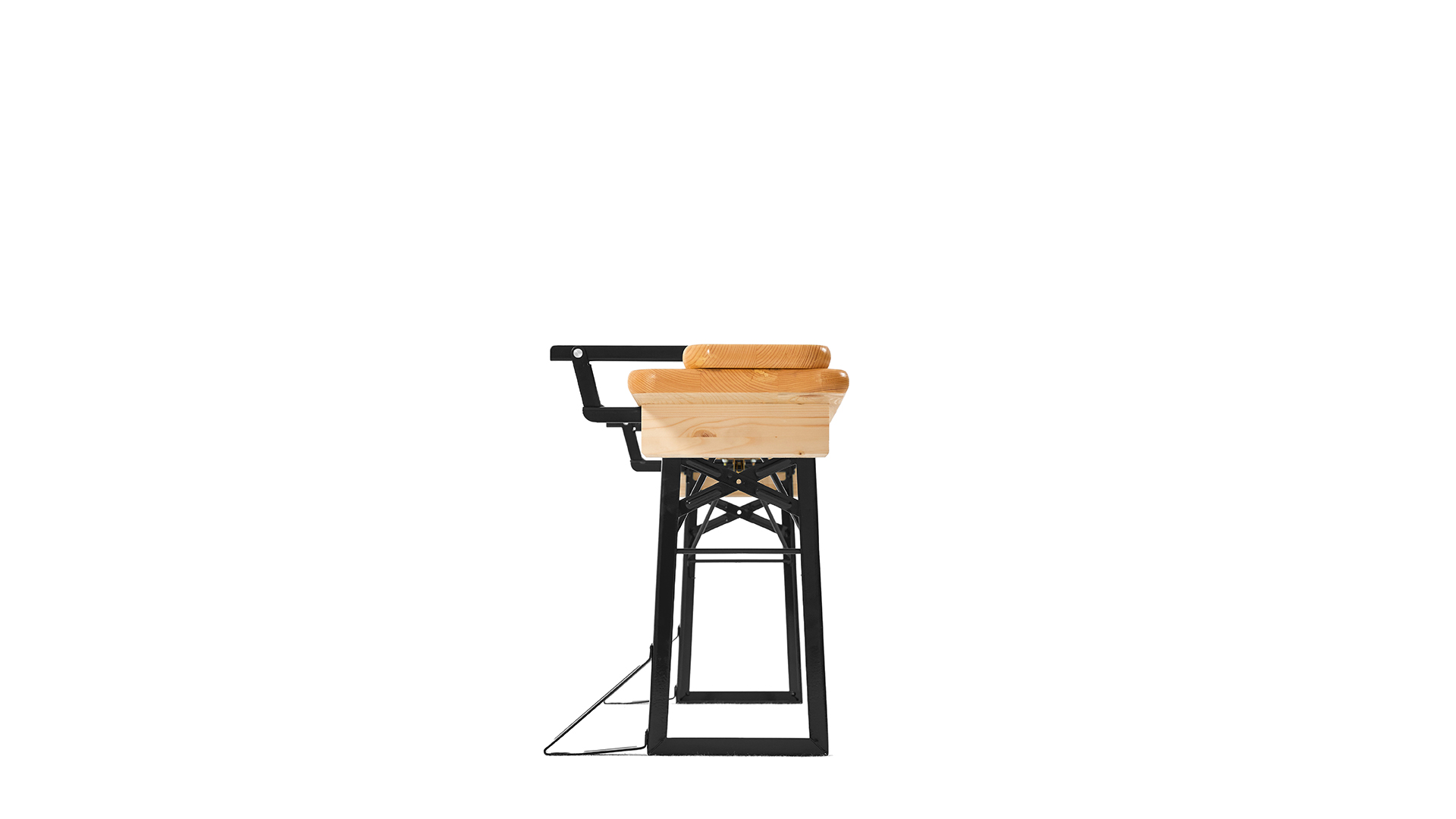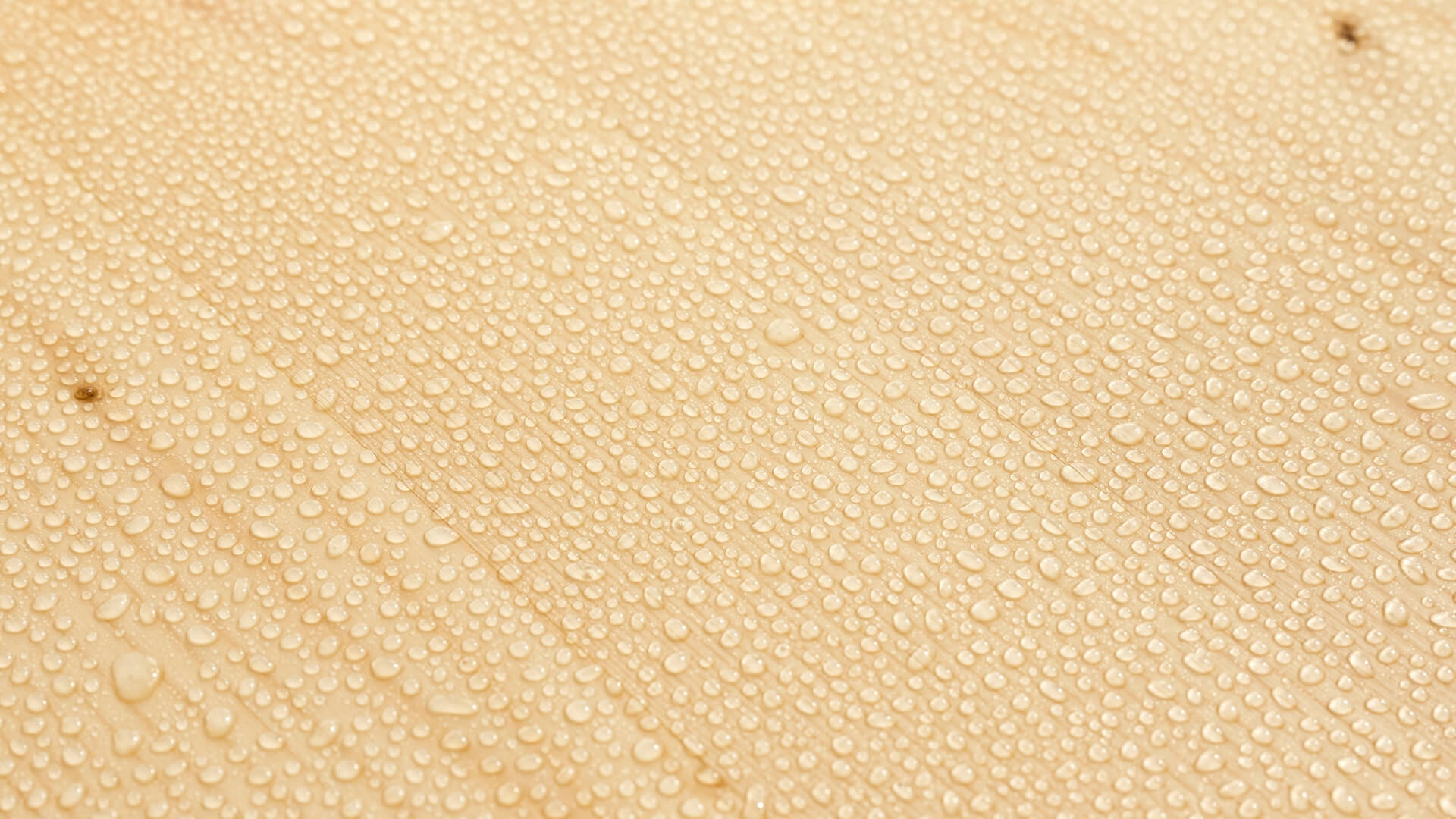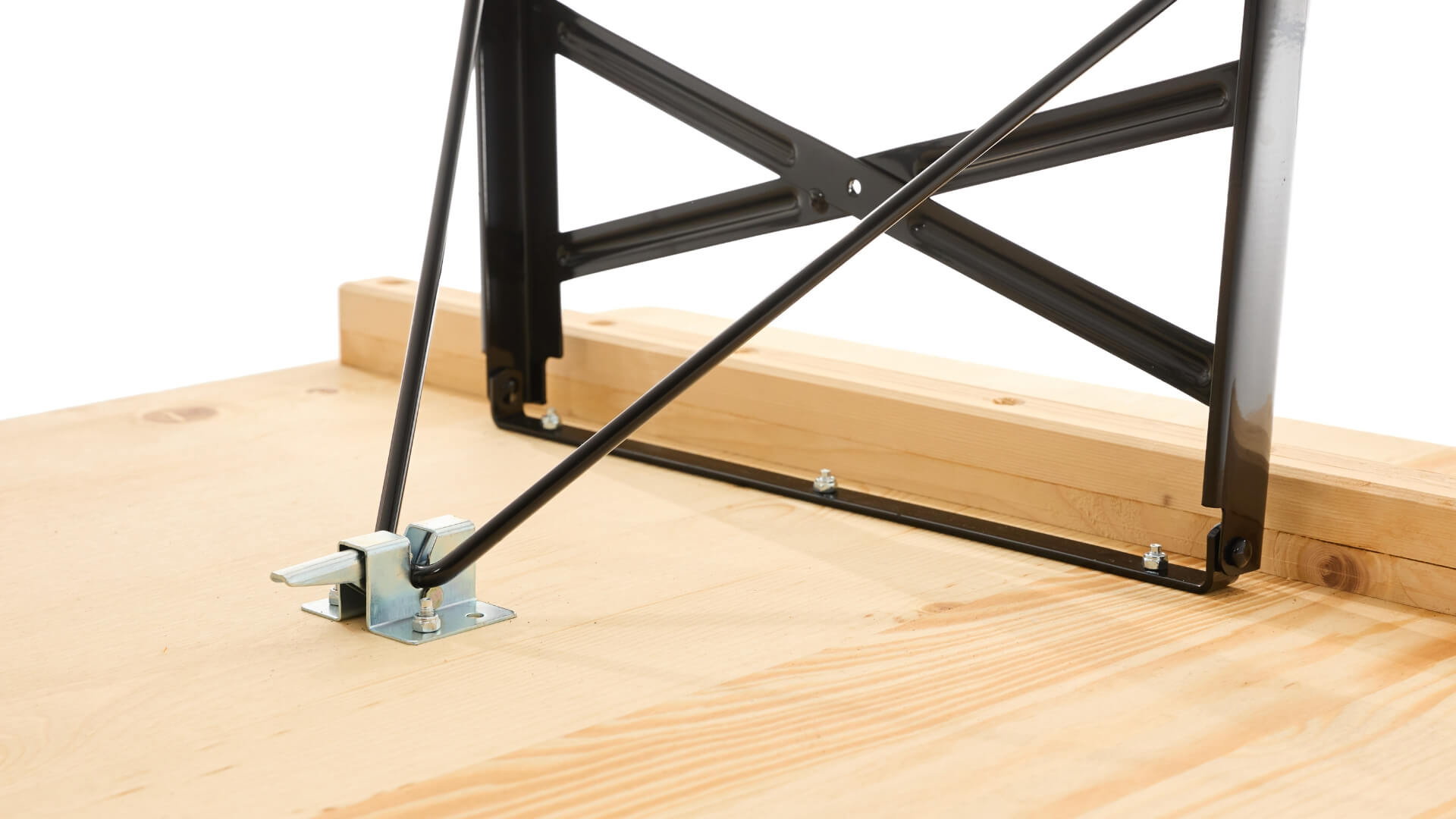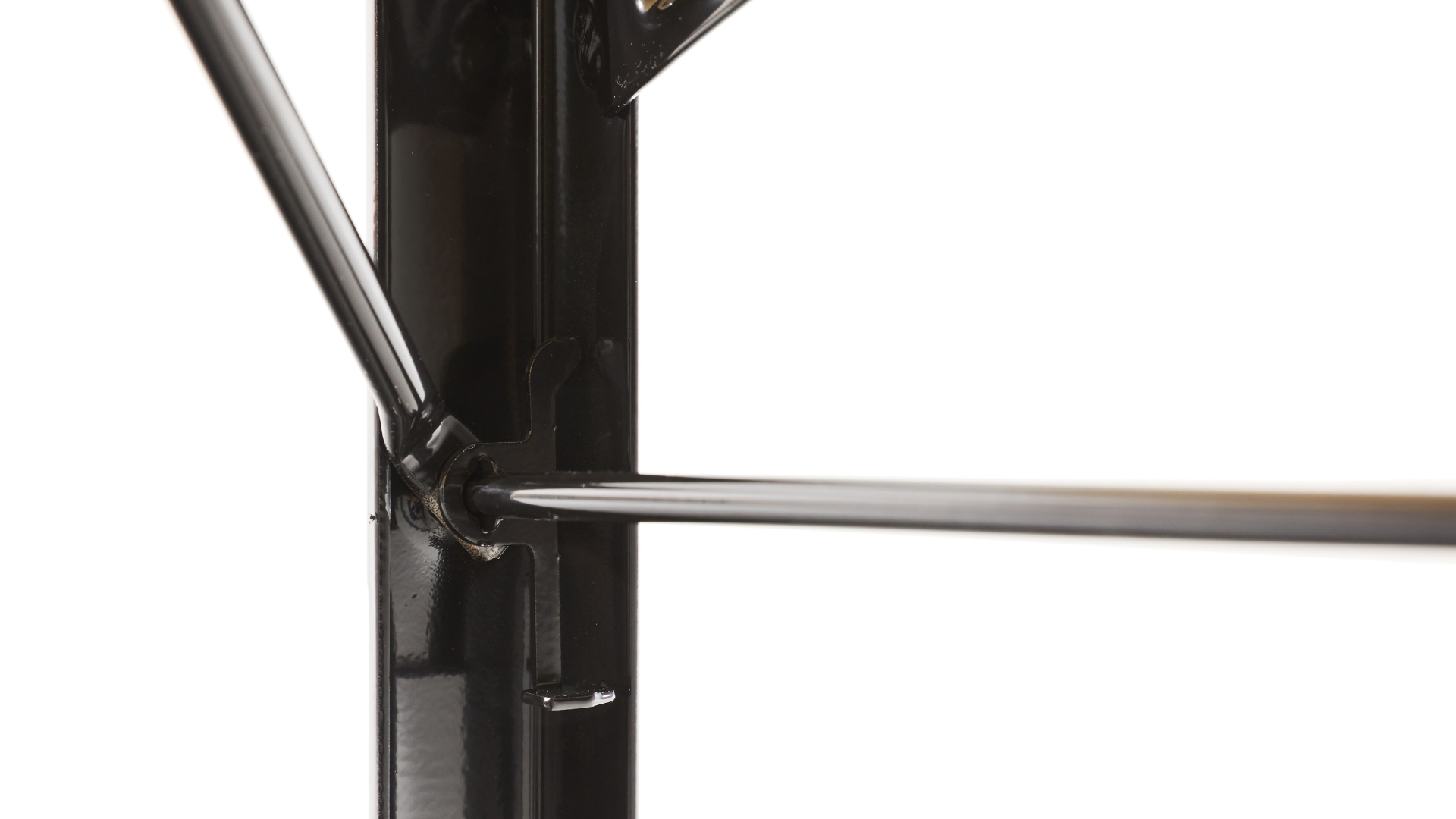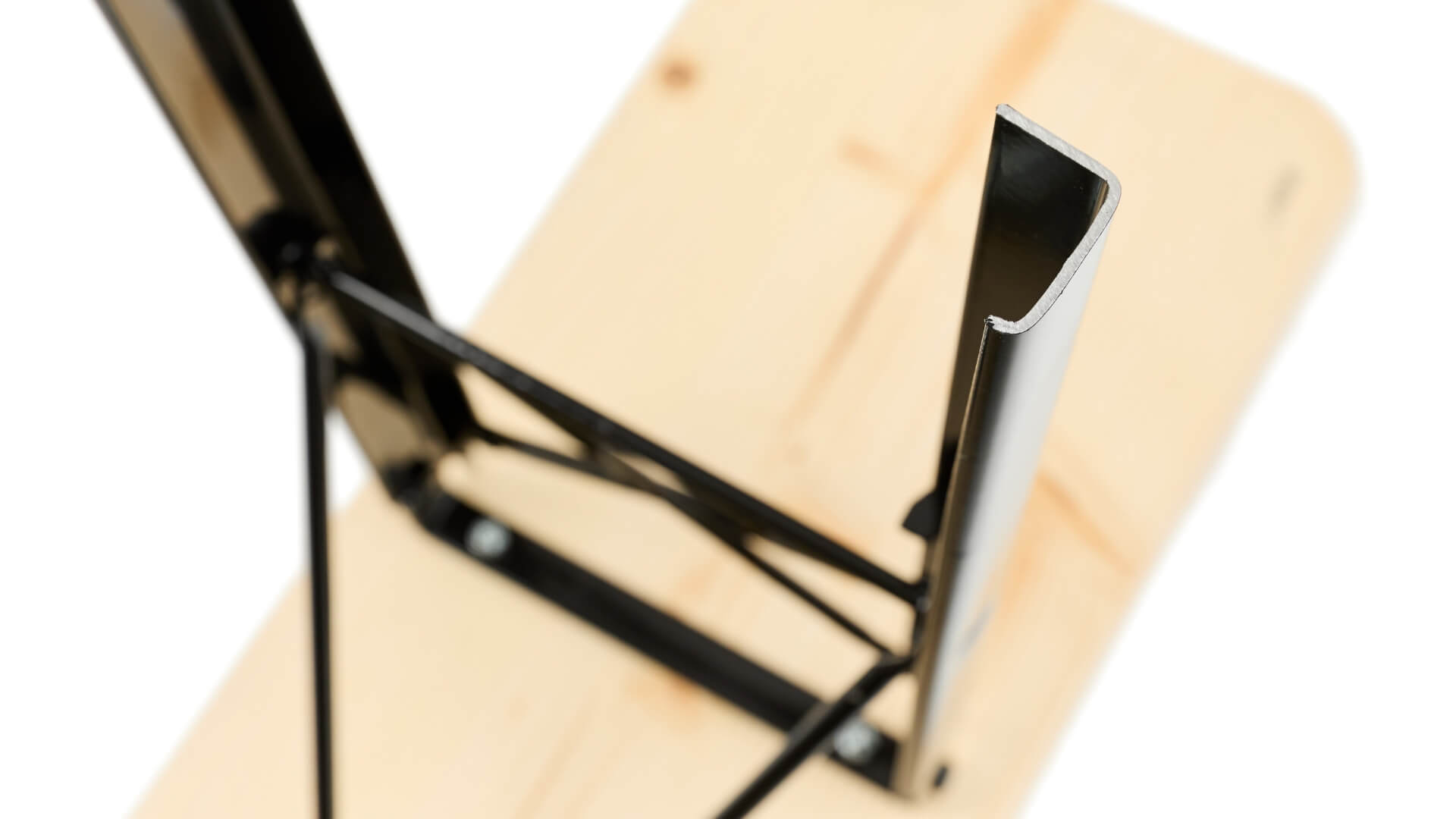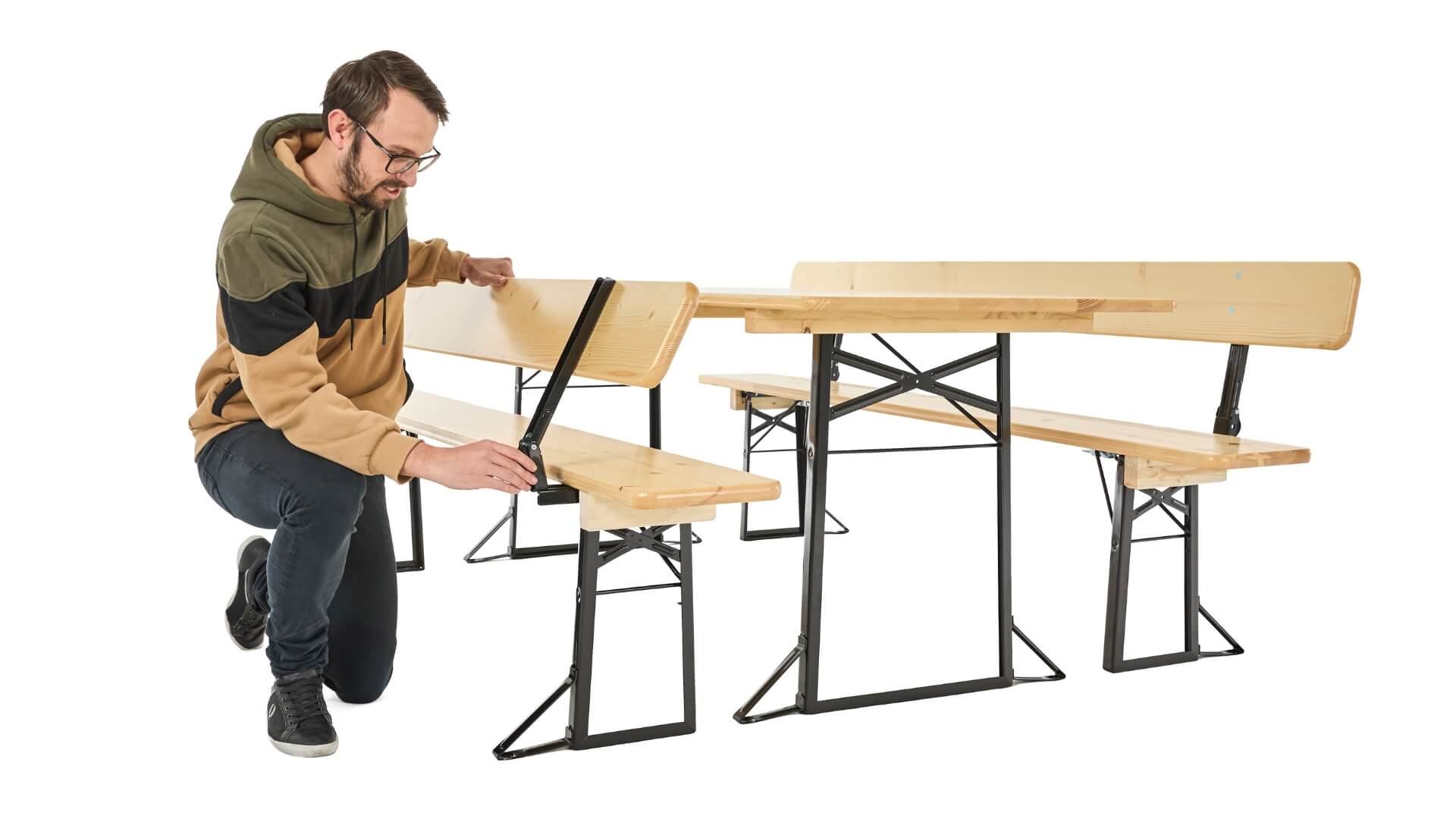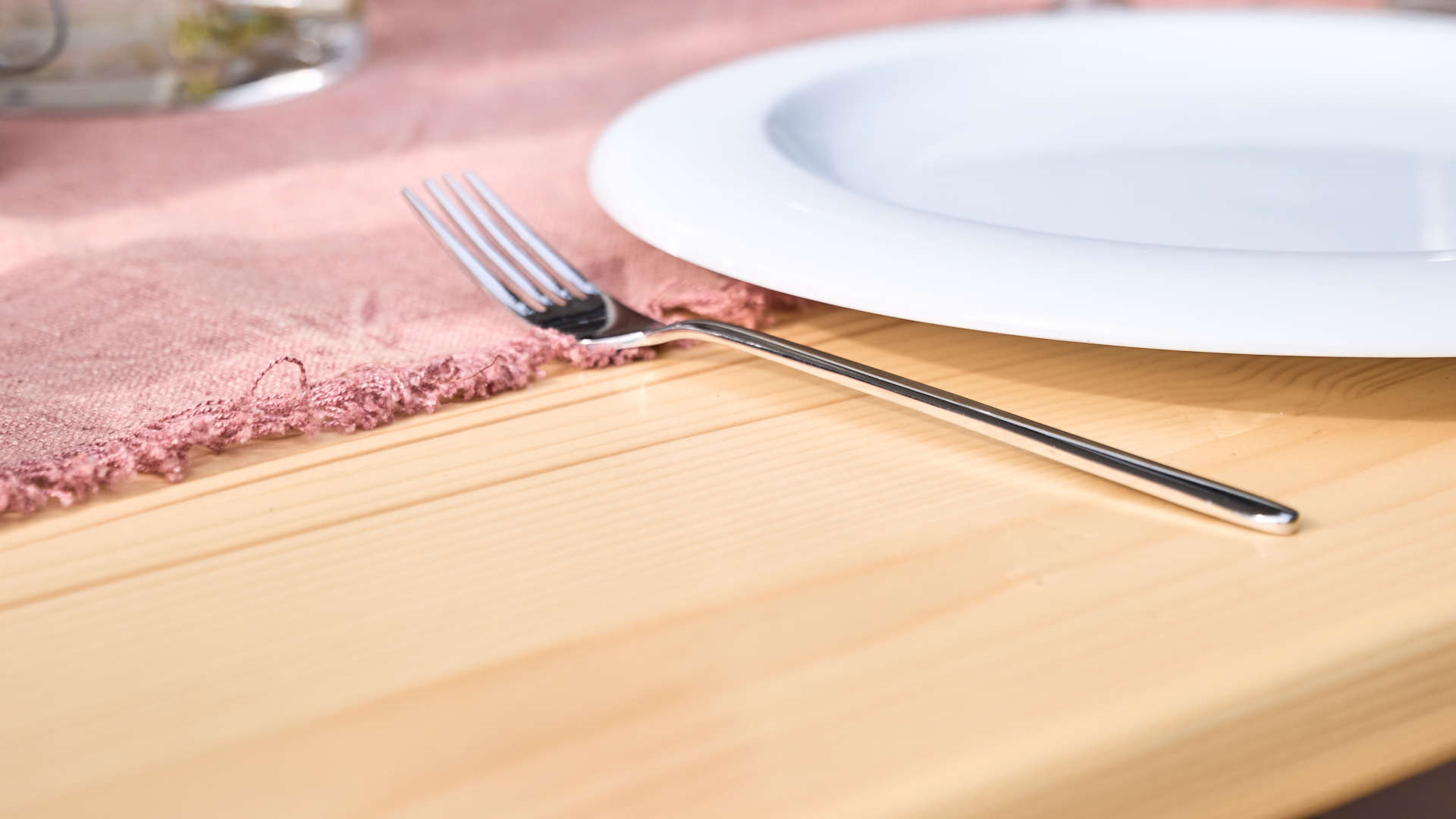 Available, delivery time 7 workdays
Product information "Large beer garden table set with backrest | 220x80 cm | nature"
The large beer garden table set with backrest is the epitome of a comfortable beer table set. The extra wide table in combination with the two benches, which are supplemented by foldable backrests, provide the common comfort of a classic beer garden table set. The backrest with its ergonomically optimized inclination and the somewhat larger seat surface guarantee a pleasant stay. In addition, each bench with backrest is supplied as standard with an additional extension at the rear of the base. This increases the stability of the beer garden bench and thus prevents it from tipping over.
Included in the delivery:
1 beer garden table of 220x80 cm (colour nature) with classic base frame
2 beer garden benches of 220x27 cm each with backrest (colour nature)
Properties from "Large beer garden table set with backrest | 220x80 cm | nature"
| | |
| --- | --- |
| Product Category: | folding furniture |
| Product no.: | 204615 |
| Model: | Classic beer table set |
| Furniture Colour: | nature |
| Table Length: | 220 cm |
| Table Dimensions : | 220x80x77 cm |
| Bench Dimensions: | 220x27x49 cm |
| Set Size: | set of 1 |
| Backrest: | with backrest |
| Backrest: | ✓ both benches with foldable backrest (18 cm) |
| Seating Capacity per Set: | 6-8 people |
| Weight: | 66 kg |
| Board's Wood Type: | Wood type: selected chamber-dried spruce wood - extremely low warpage and with minimal knots | Wood colour: natural | Surface: weather-resistant and flame-retardant Firelock® UV nano varnish according to DIN 4102 B1 |
| Base Frame Material: | Frame colour: black | Fittings: steel powder coated |
| Certification: | ✓ TÜV-tested |
---
endlich jemand der verstanden hat, dass man für eine Bank eine Lehne braucht. Kinder und Jugendliche können es wohl aushalten, aber für mich und meine altersgenossen ist eine Lehne wirklich notwendig
Super für meine schmale Terrasse
Passend für jeden, der eine langgezogene, aber eher schmale Terasse hat! Für ein vollwertiges Mittag-/Abendessen und zum gemütlichen Sitzen am Tisch. Platz für 8 Personen (sogar mehr, wenn man zwei Stühle an die Tischenden stellt).
Die breite Bierzeltgarnitur mit Lehne stand in null Komma nichts da. Kinderleicht zum aufklappen und genießen.
Perfekt für den Garten: Der breite Tisch bietet genügend Platz für alle Personen und das Geschirr. Besonders viel Lob erhalten wir für die bequeme Rückenlehne.
Hat alles einwandfrei funktioniert. Sehr schöne Garnitur.
Wie im richtigen Biergarten. Wir haben unsere Breite Garnitur pünktlich zur EM bekommen. Fußball schauen macht richtig Spaß!
Wir waren auf der Suche nach einer Garnitur mit Lehne für unseren Garten und haben endlich eine gefunden. Wir sind sehr zufrieden!
Die Bierzeltgarnitur hat genau unseren Geschmack getroffen. Jetzt können wir unser Mittagessen im Garten bequem ohne Platzmangel genießen.
Die Breite des Tisches ist ideal für Grillfeiern
Wir waren auf der Suche nach einem breiten Tisch, damit wir darauf genügend Platz für alle Teller und Schüsseln haben. Das Set hat uns nicht enttäuscht und wir sind sehr zufrieden mit dem 80 cm breiten Tisch.
Einfach nur WOW! Man hat total viel platz und die lehnen machen das ganze auch noch sehr gemütlich. Jeden cent wert.
Assembly and disassembly of the large beer garden table set with backrest
Ready for use in seconds
Thanks to the innovative folding mechanism, the large beer garden table set with backrest can be assembled and disassembled in no time and with minimal effort. Moreover, the large beer garden table set with backrest is easy to store and transport.
Enjoy great advantages with a foldable seating!
Die breite Bierzeltgarnitur mit Lehne und ihre Konstruktion
Durchdacht bis ins kleinste Detail
Die breite Bierzeltgarnitur mit Lehne ist das Resultat aus 70 Jahren praktischer Erfahrung. Erstklassige Materialien und eine sorgfältige Verarbeitung sorgen für ihre lange Lebensdauer. Die breite Bierzeltgarnitur mit Lehne wird aus ausgewähltem Fichtenholz gefertigt. Robuster, gezogener Flachstahl dient ihr als Rahmenmaterial. Viele kleine, technische Details tragen zur Funktion und Stabilität der breiten Bierzeltgarnitur mit Lehne bei und sorgen für eine überragende Widerstandsfähigkeit gegen mechanische Belastungen, Witterungseinflüsse und Abnutzung. Überzeugen Sie sich!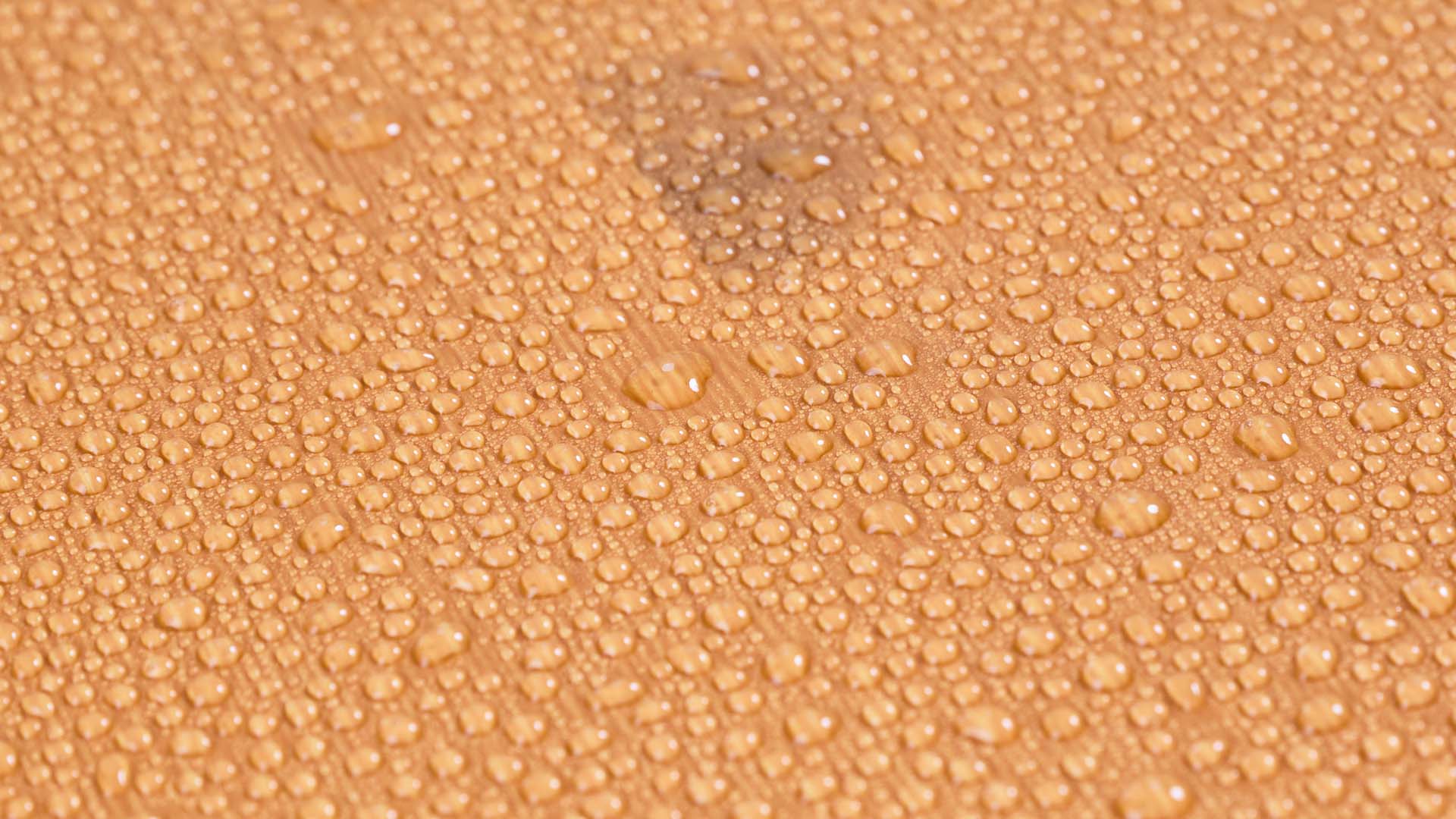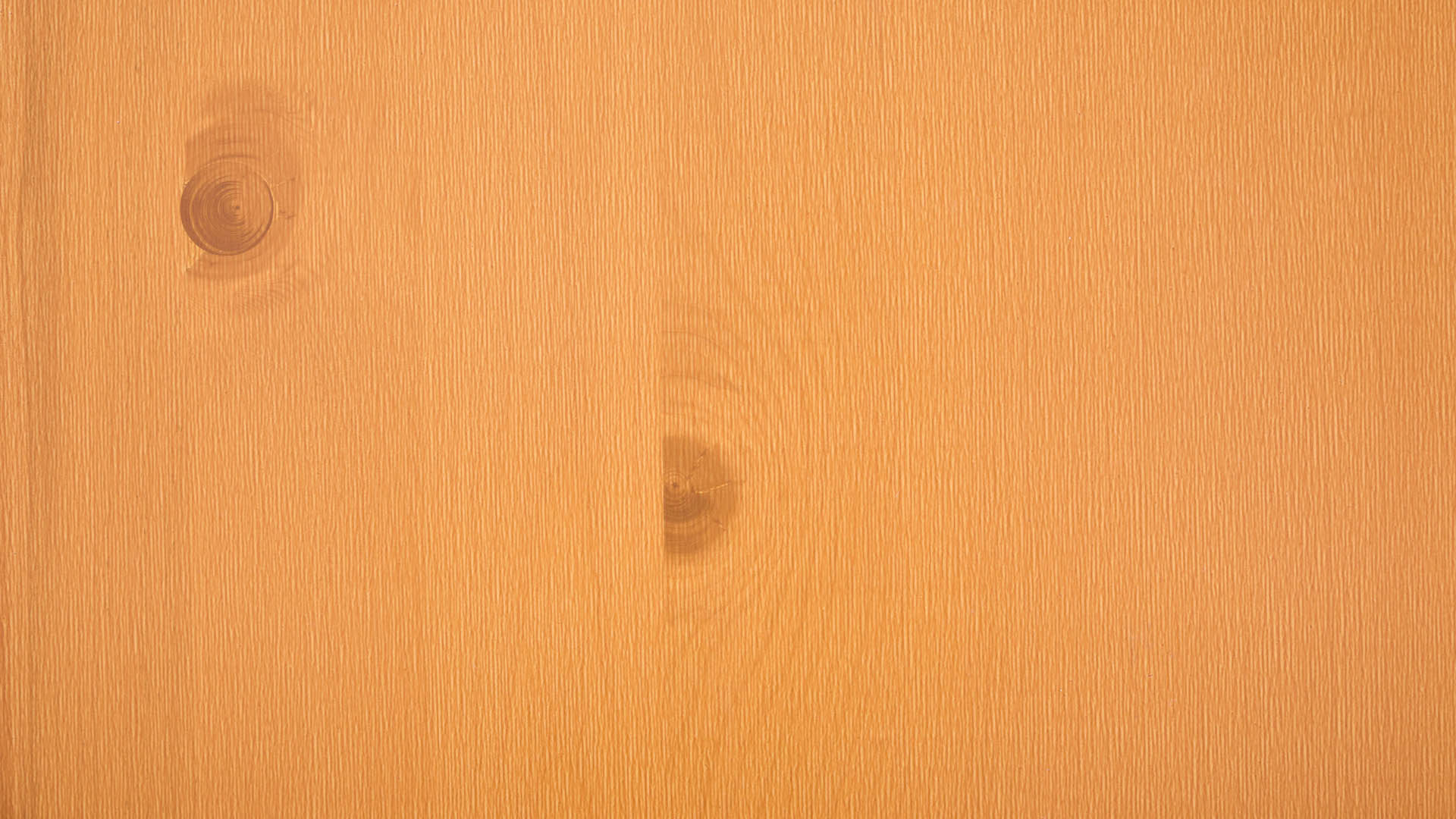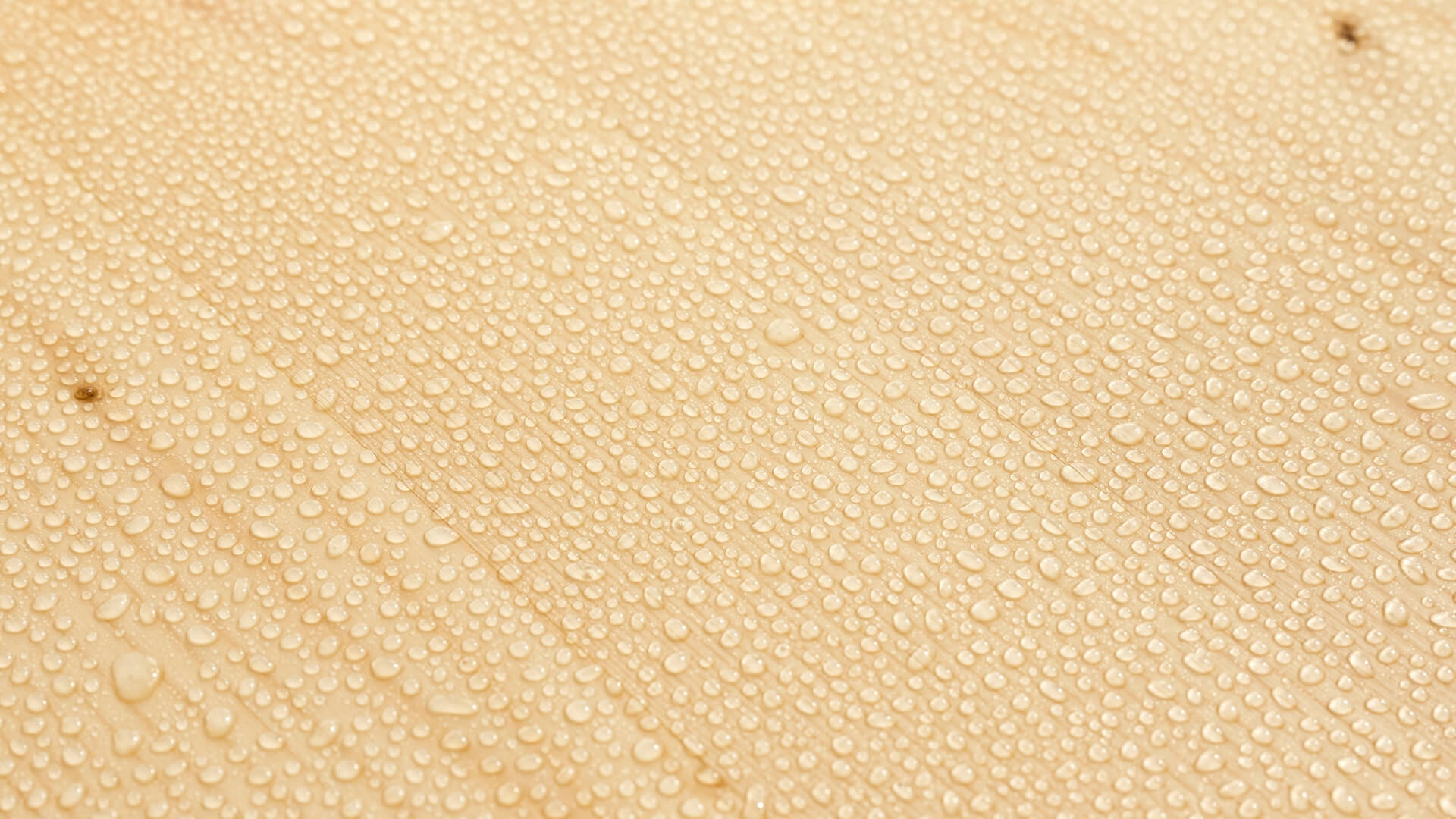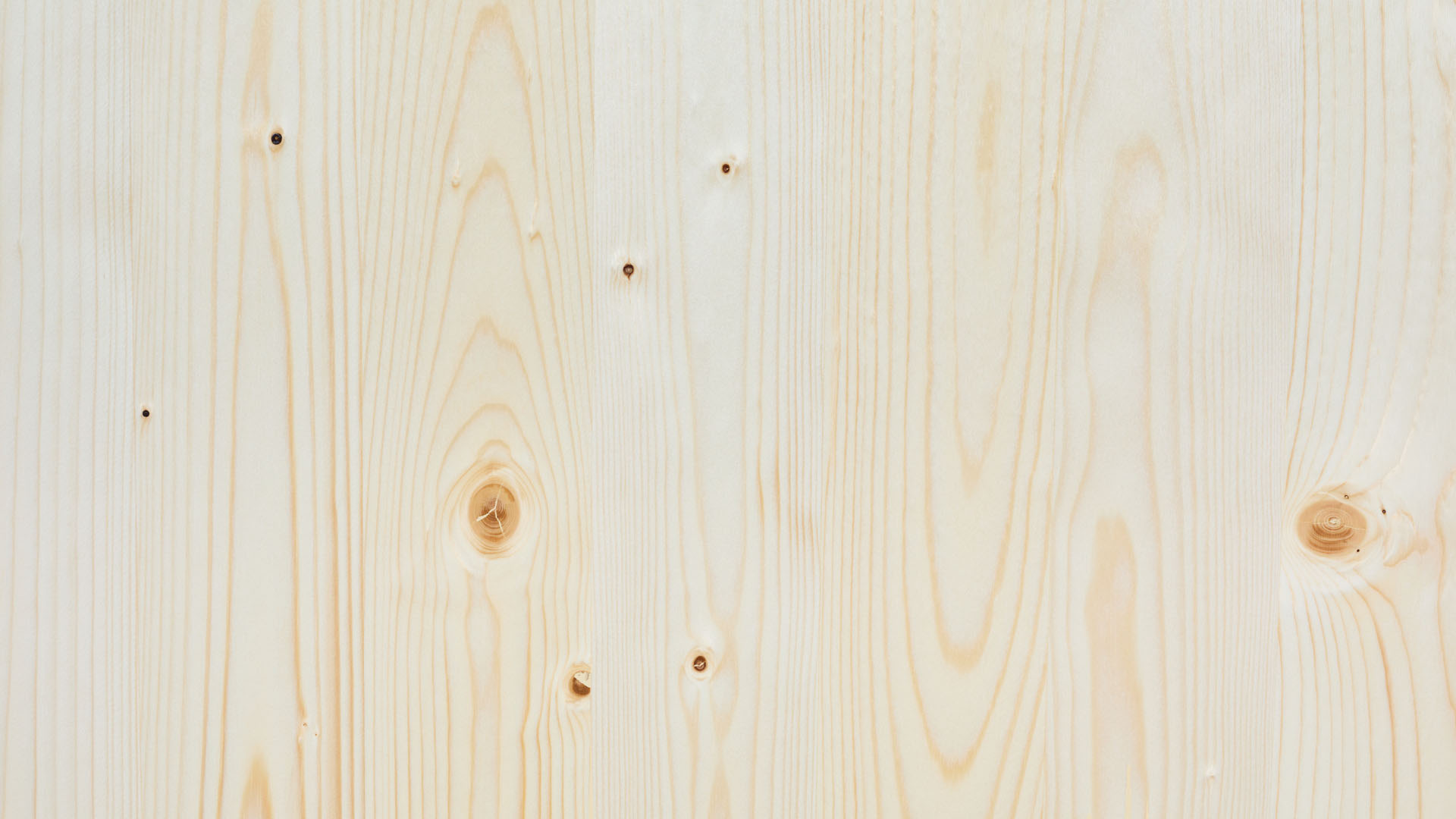 Weatherproof glaze
Our specially developed and certified Firelock® UV glaze has been classified as flame-retardant according to DIN 4102 B1. It is also weather-resistant, solvent-free, environmentally friendly and food-safe.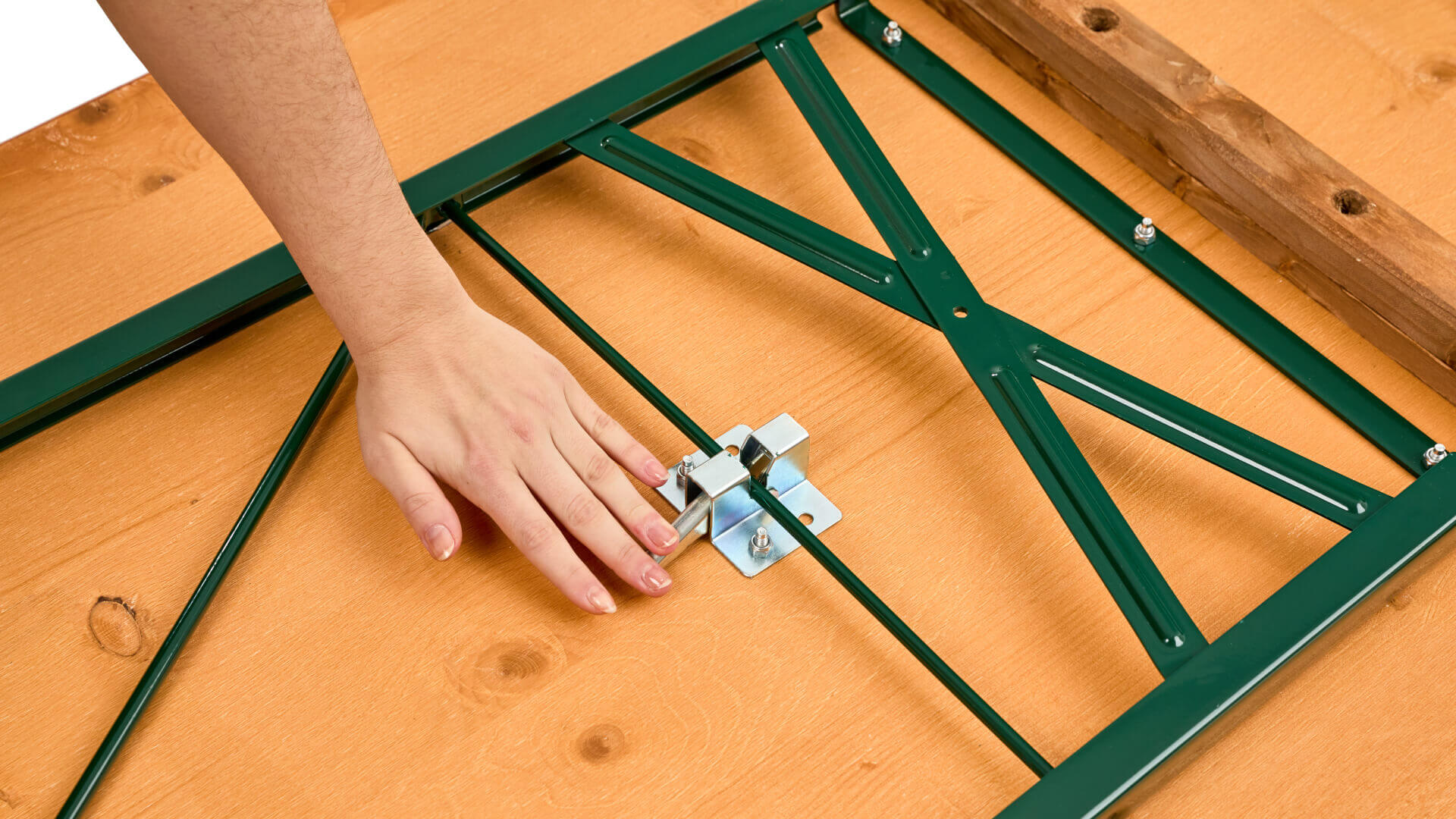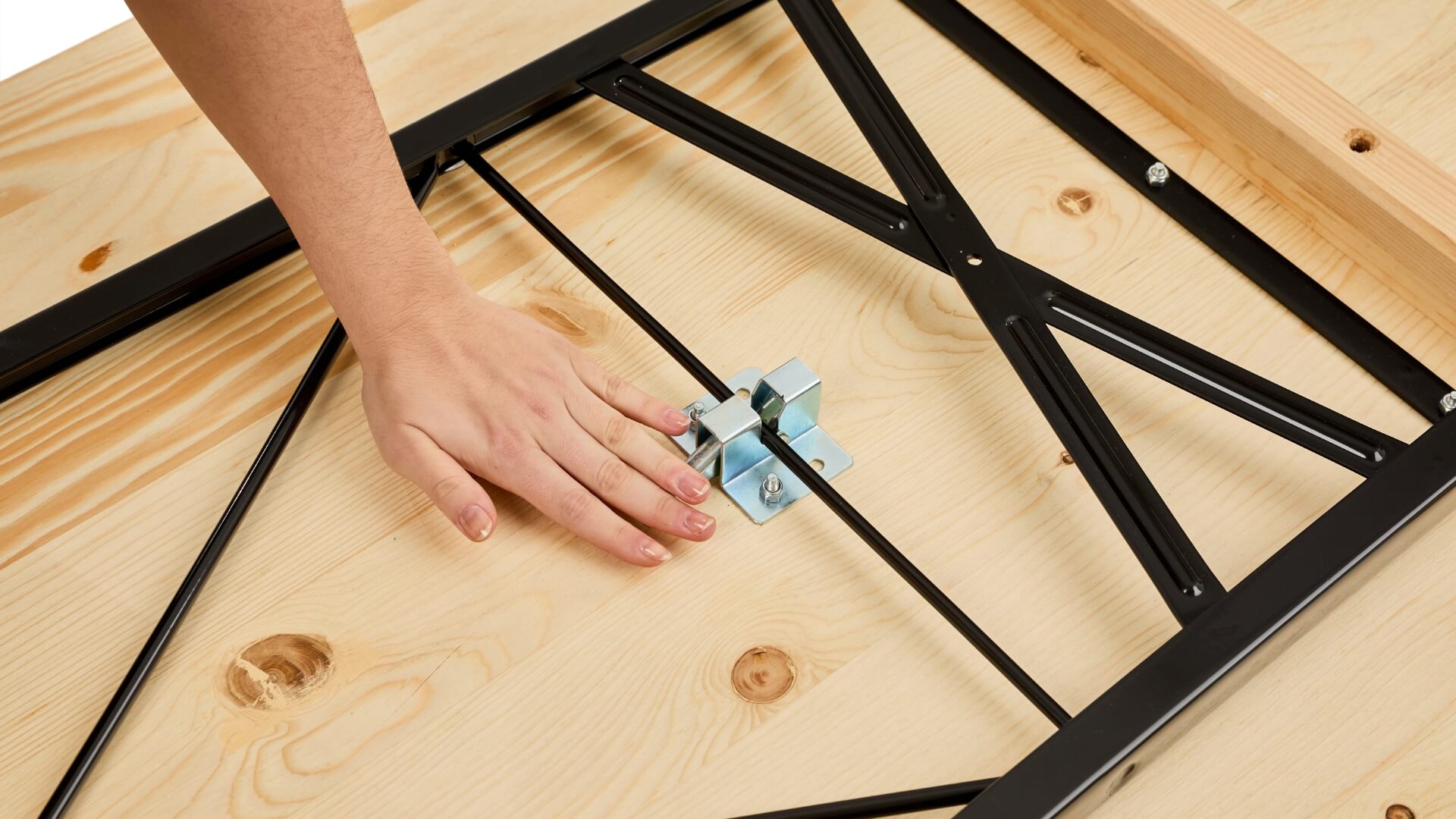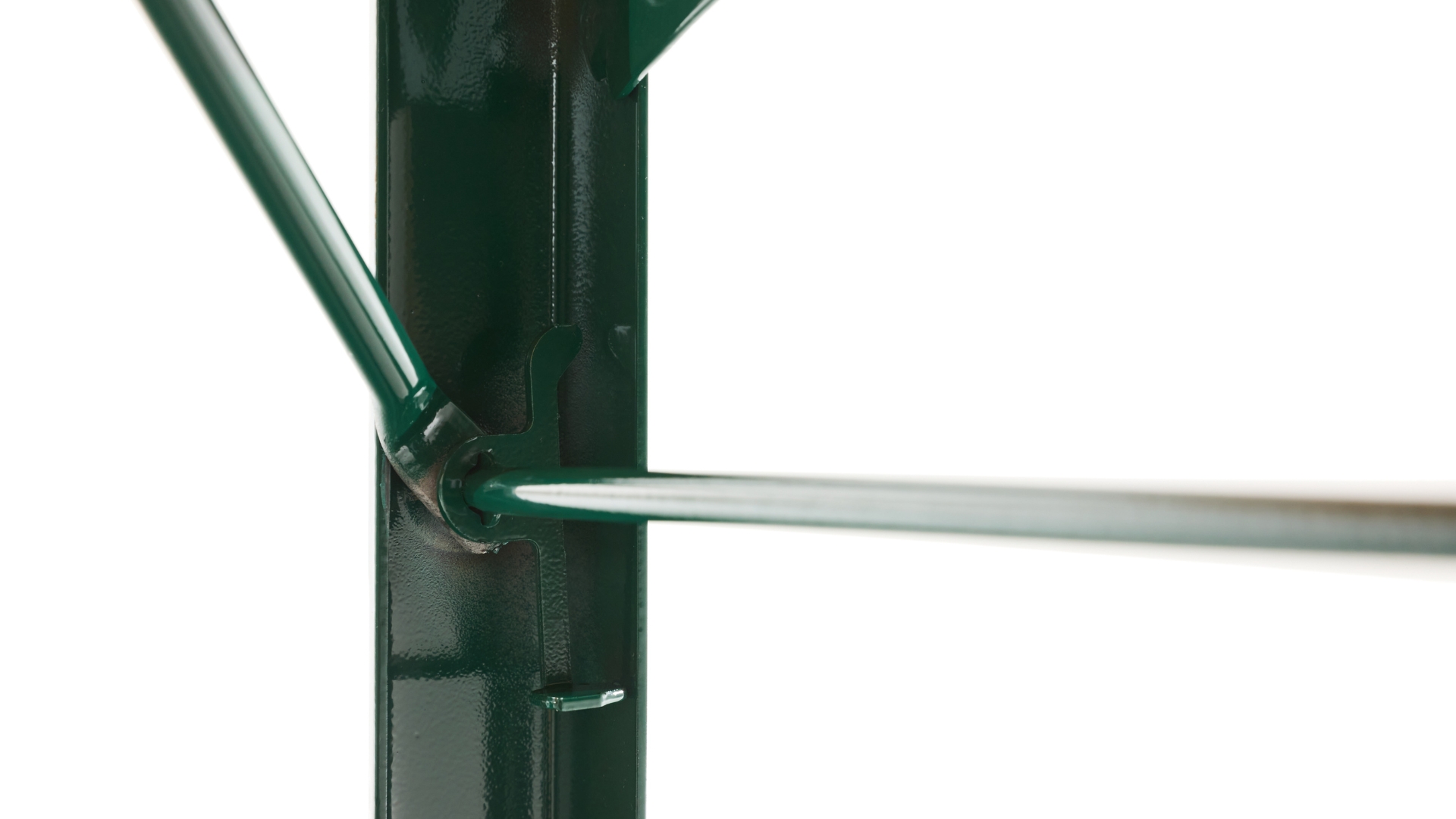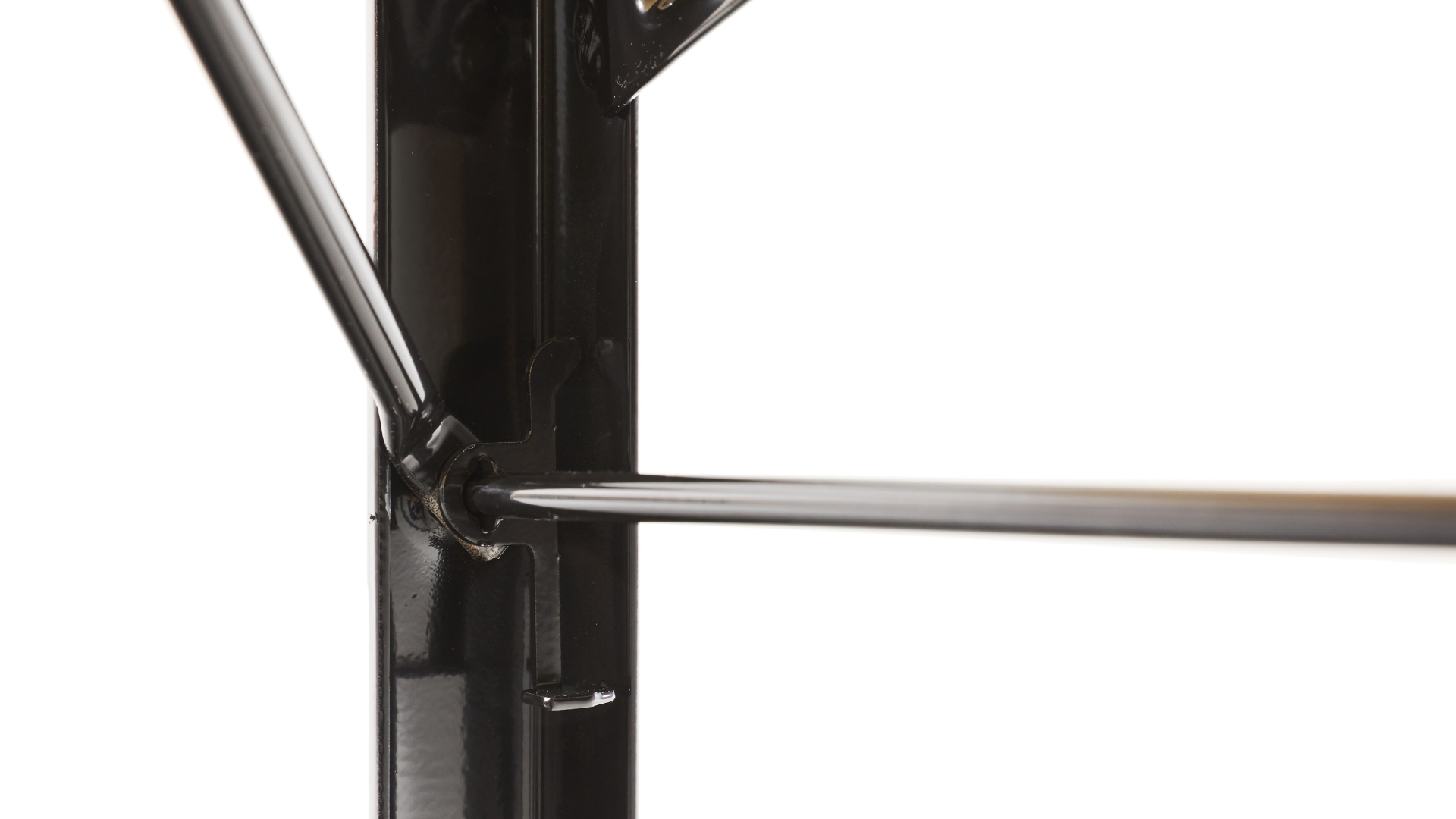 Folding furniture lock from the inventor
The solid lock was invented by Rudolf Kurz, the founder of RUKU, and proven a million times over 70 years: The fully galvanised lock (double bolted) and retaining spring are precisely checked and guarantee millimetre-precise engagement, no play, no wobbling!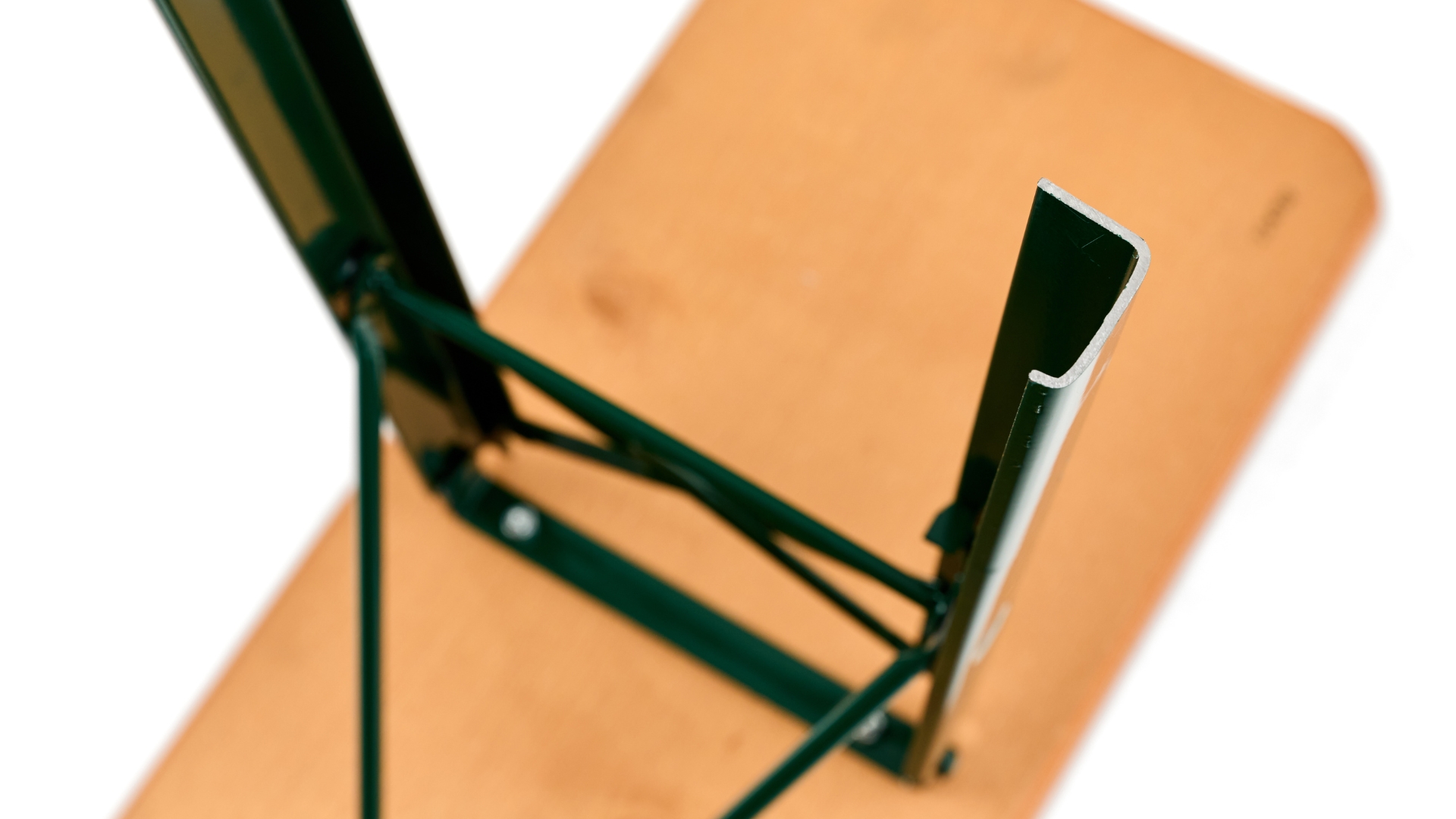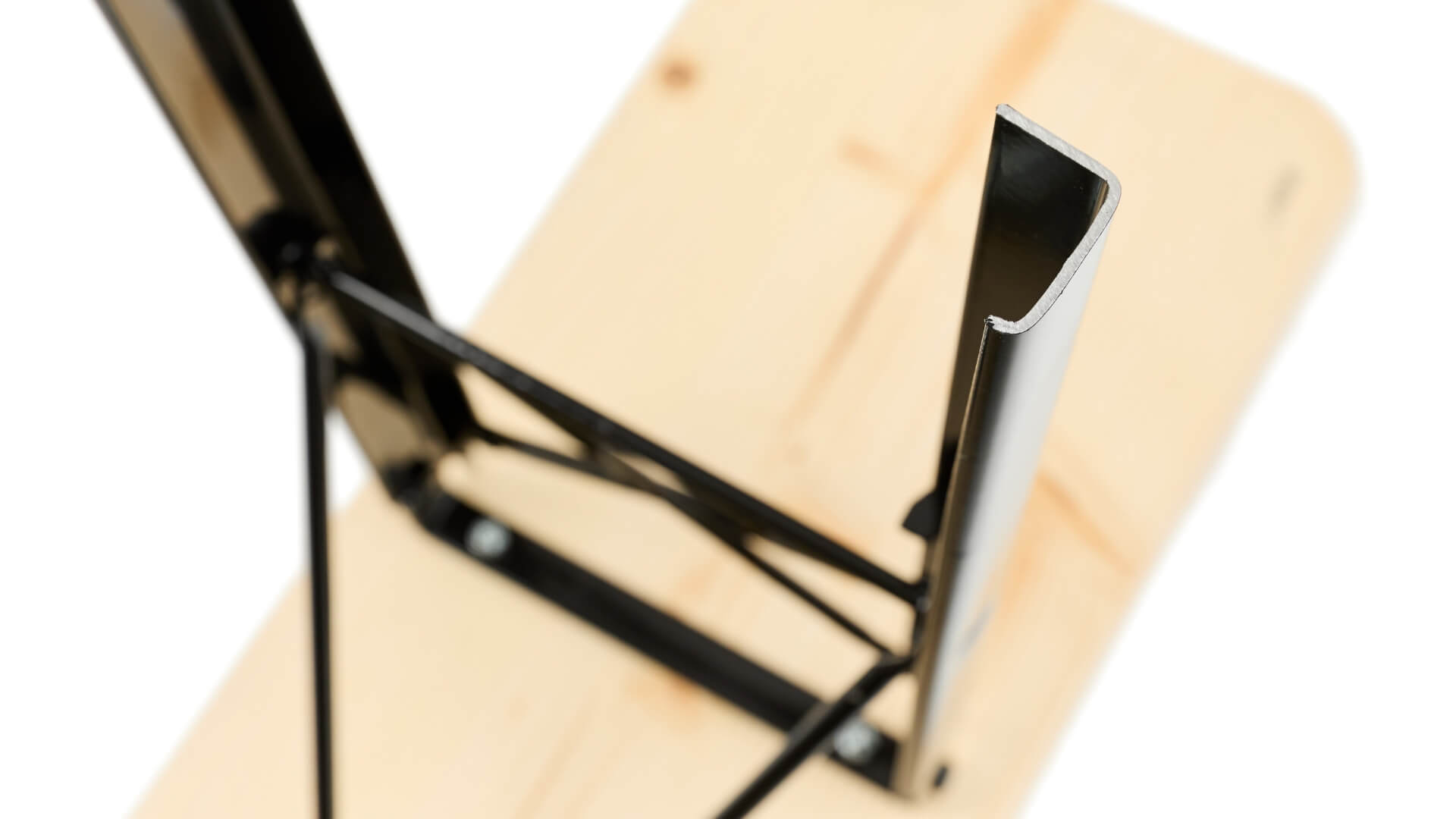 Patented C-profile
The patented C-profile of the base frame guarantees an increase in stability of up to 20 % compared to conventional base frames. Additional stiffening ribs in the cross-bracing contribute to higher stability as well.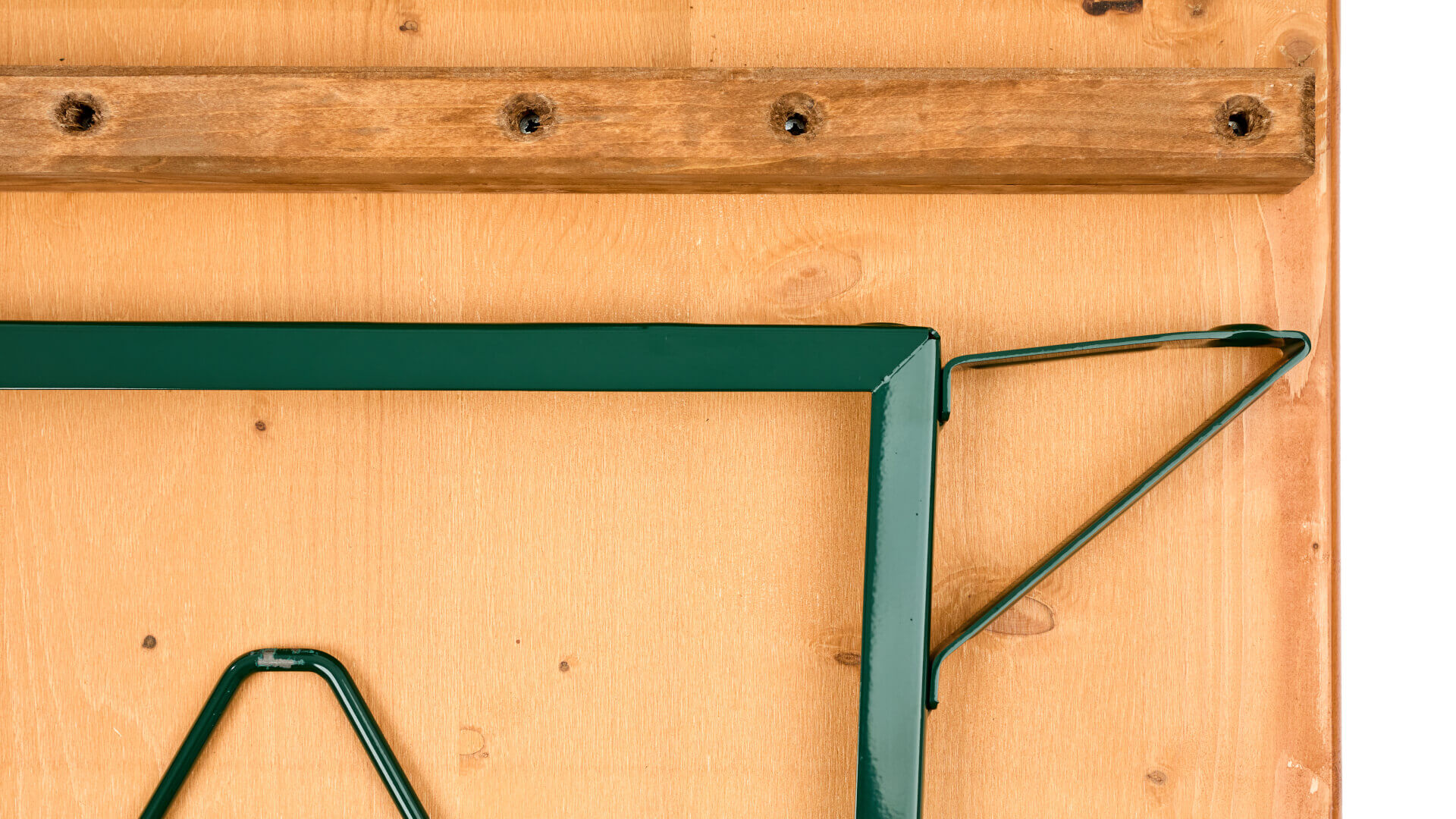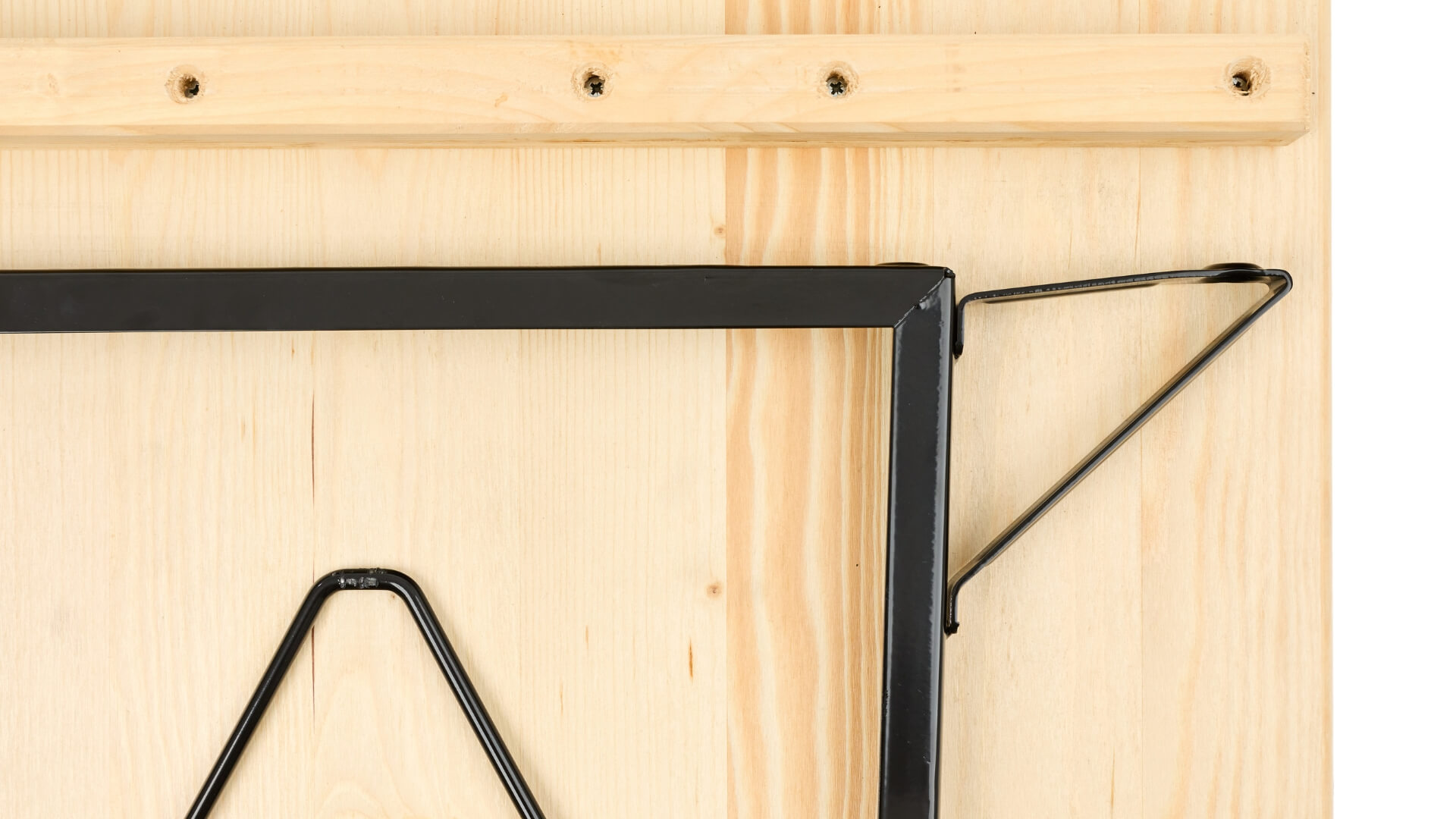 Patented trapezoidal shape
The stable trapezoidal shape of the base frame contributes to stability through its wider support. The additional weld seam at the corners of the base frame closes the edges of the individual bent parts and joins them to form a robust unit.
Practical stacking ledges
The stacking ledges protect the set during stacking, transport and dismantling. The bevelled wooden ledges are screwed and glued from the bottom side, so that there is no damage to the varnished surface.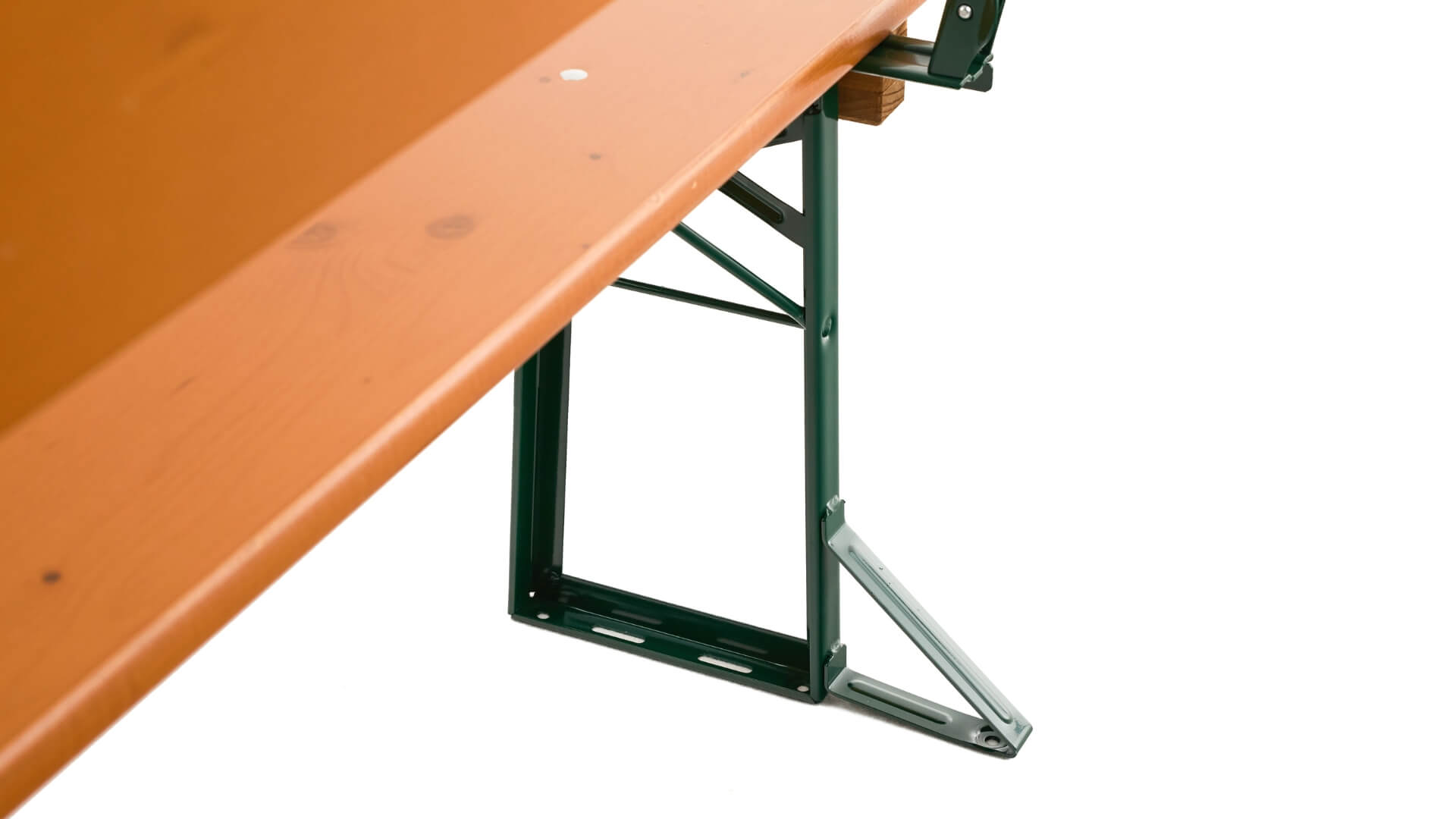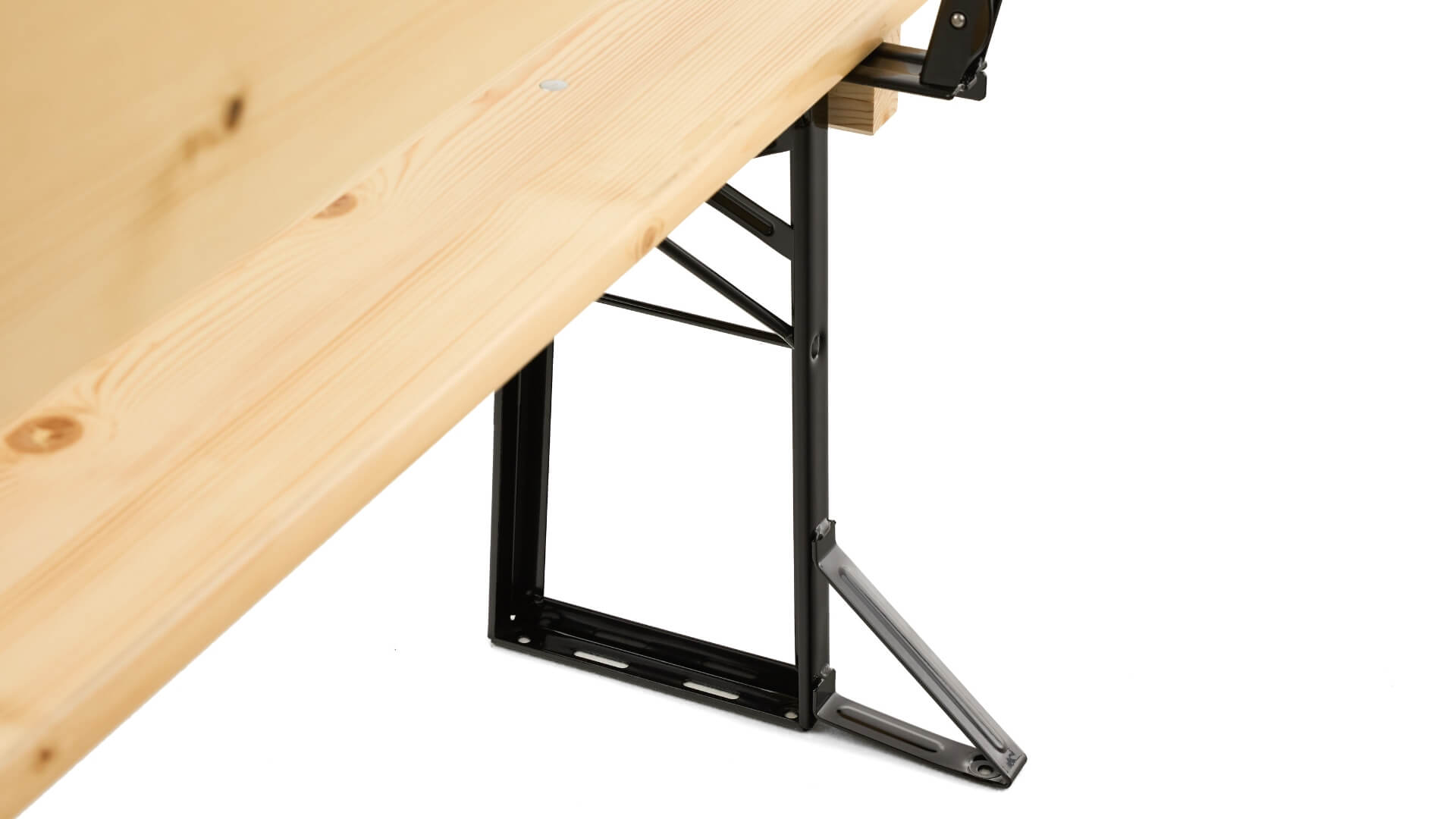 Special anti-tipper
As standard, the beer garden bench with backrest is fitted with an additional extension, the so-called anti-tipper, at the rear of the base frame. This increases the stability of the beer bench and thus prevents it from tipping ove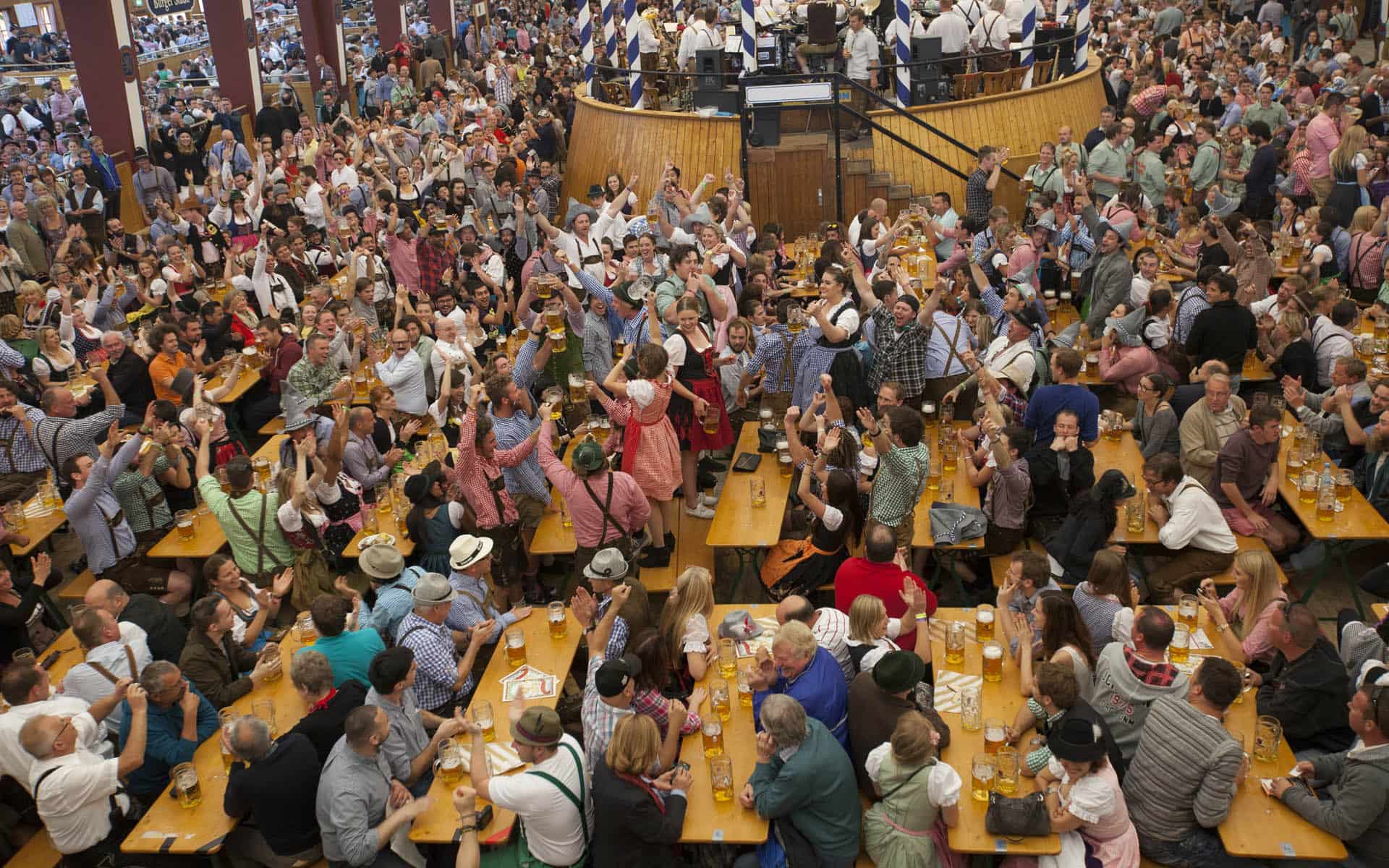 Directly from the manufacturer
RUKU1952® is an Oktoberfest supplier
Since the 1950s, we have been producing high-quality folding furniture in the best brewery quality, which has already proven itself countless times at the Oktoberfest. Extensive know-how and a constantly growing spirit of innovation bring our products to the highest level.

Trust in genuine manufacturer quality!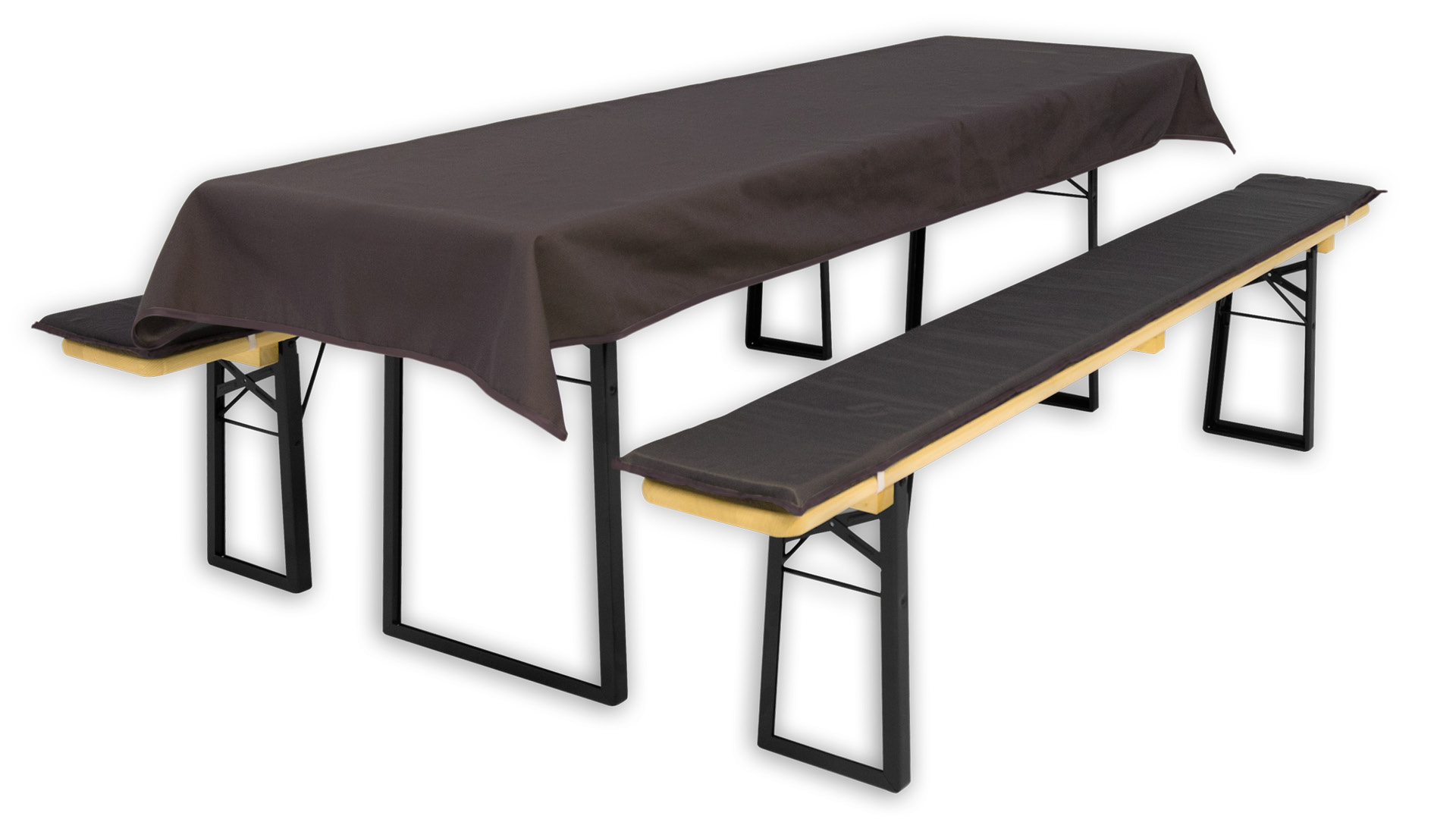 Beer garden table set cover (3 pieces, upholstered)
For extra seating comfort! With our 3-piece beer garden table set cover, which consists of a tablecloth and two bench cushions, you can add extra cosiness to your set.The tablecloth in anthracite grey is adorned with a neat hem. The beer garden bench cushions, covered with the same anthracite grey fabric, are made of a comfortable approx. 3 cm thick foam. They are attached to the beer benches with a handy elastic band, preventing them from slipping.Material & Care:The cushion covers and the tablecloth are made of 51% polyester and 49% cotton, while the filling of the bench cushions is made of 100% foam. The cushions can be used both indoors and outdoors. Both the tablecloth and the bench cushions can be washed at 30° C.Included in the delivery:1 tablecloth of 258x98 cm (suitable for beer garden tables with a length of 220 cm).2 bench cushions, 220x25x3 cm each (suitable for beer garden benches with a length of 220 cm)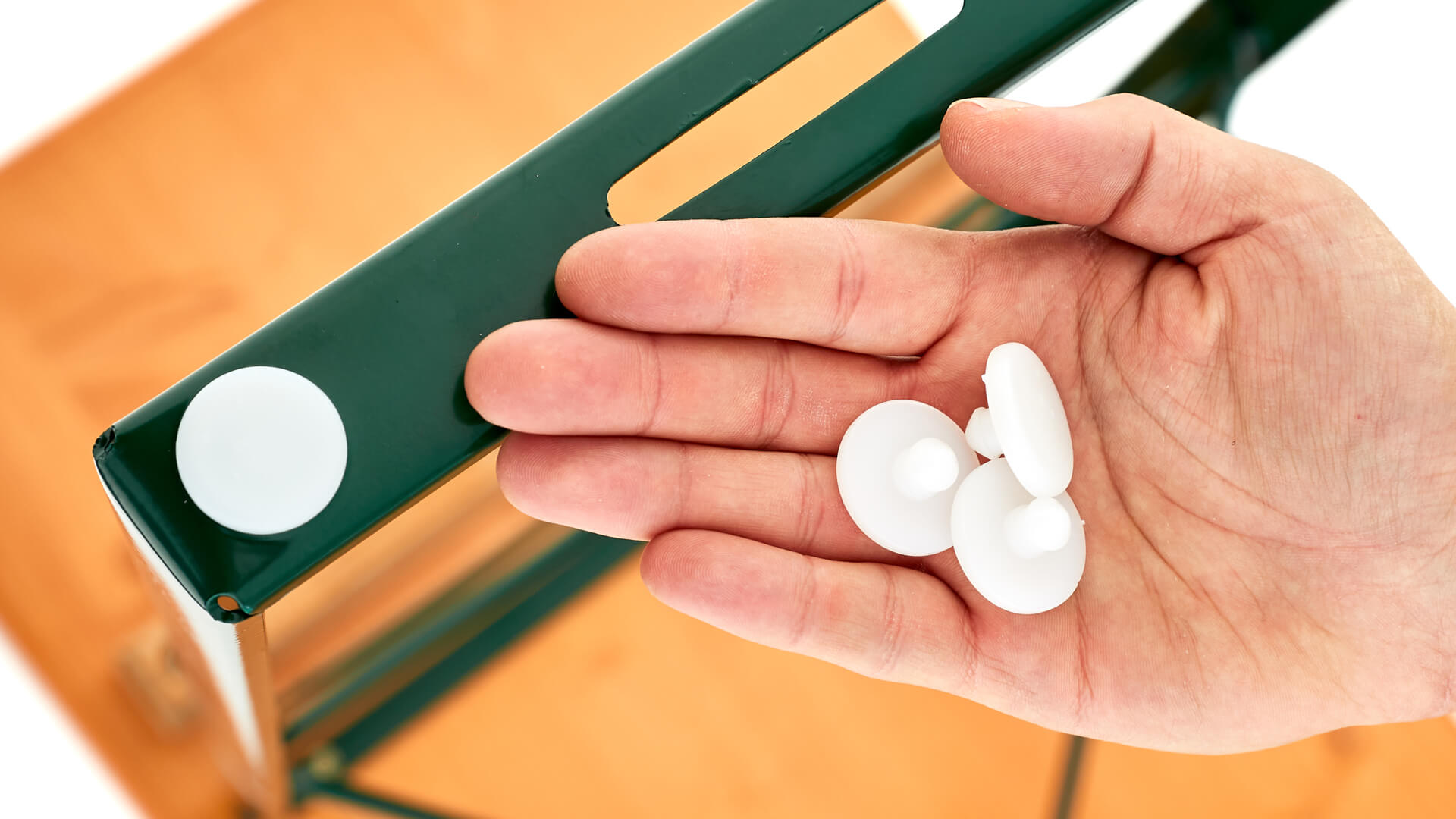 Plastic floor protectors | set of 12
The perforation on the base of the beer garden table sets allows you to attach our plastic floor protectors. Simply put the floor protectors made of sturdy plastic onto the feet of your beer garden table and benches, protecting your delicate floors from scratches and other damage. The set of 12 plastic floor protectors for one beer garden table and two beer garden benches, can be used for all RUKU1952® sets. Material: plastic Colour: white
Repair Kit for Tables and Benches | Pine
Repair your beer garden table set yourself, it's very easy! Wooden surfaces can be susceptible to scratches, scuffs and the like. But no need to worry, because with our repair kit you can easily repair holes, cracks and other damages on the surface on your own. The repair kit has all the necessary tools to apply the wood putty and glaze to the damaged area. In a short time, holes and cracks in the beer table or benches can be removed!Included in the delivery: 1/2 l glaze (colour pine)75 g wood putty1x spatula1x brush1x coarse sandpaper1x fine sandpaper1x instruction manual
"Sit Down" designer set
Sit down and enjoy. The "Sit Down" designer set is the perfect accessory for your garden or beer garden. It is a timeless but modern eye-catcher that invites you to sit together in comfort. Its natural, straight-lined wooden slats made of spruce create a nice contrast to the black coloured base frame. The surface of the wooden slats is finished with a weather-resistant UV varnish and no screws are visible. The three-piece seating set in natural colours also has the functional features of a classic beer garden table set: it can be compactly folded and stacked. Wood is a natural product and lives! Therefore we recommend: if this nature-coloured set is used outdoors, it should be stowed away in case of bad weather. Like this, the natural wood is not damaged and remains as new for a long time! Included in the delivery: 1 table of 200x60 cm (colour nature) 2 benches of 200x30 cm each (colour nature) Do you need a large number of our "Sit Down" designer set? Get a price quote now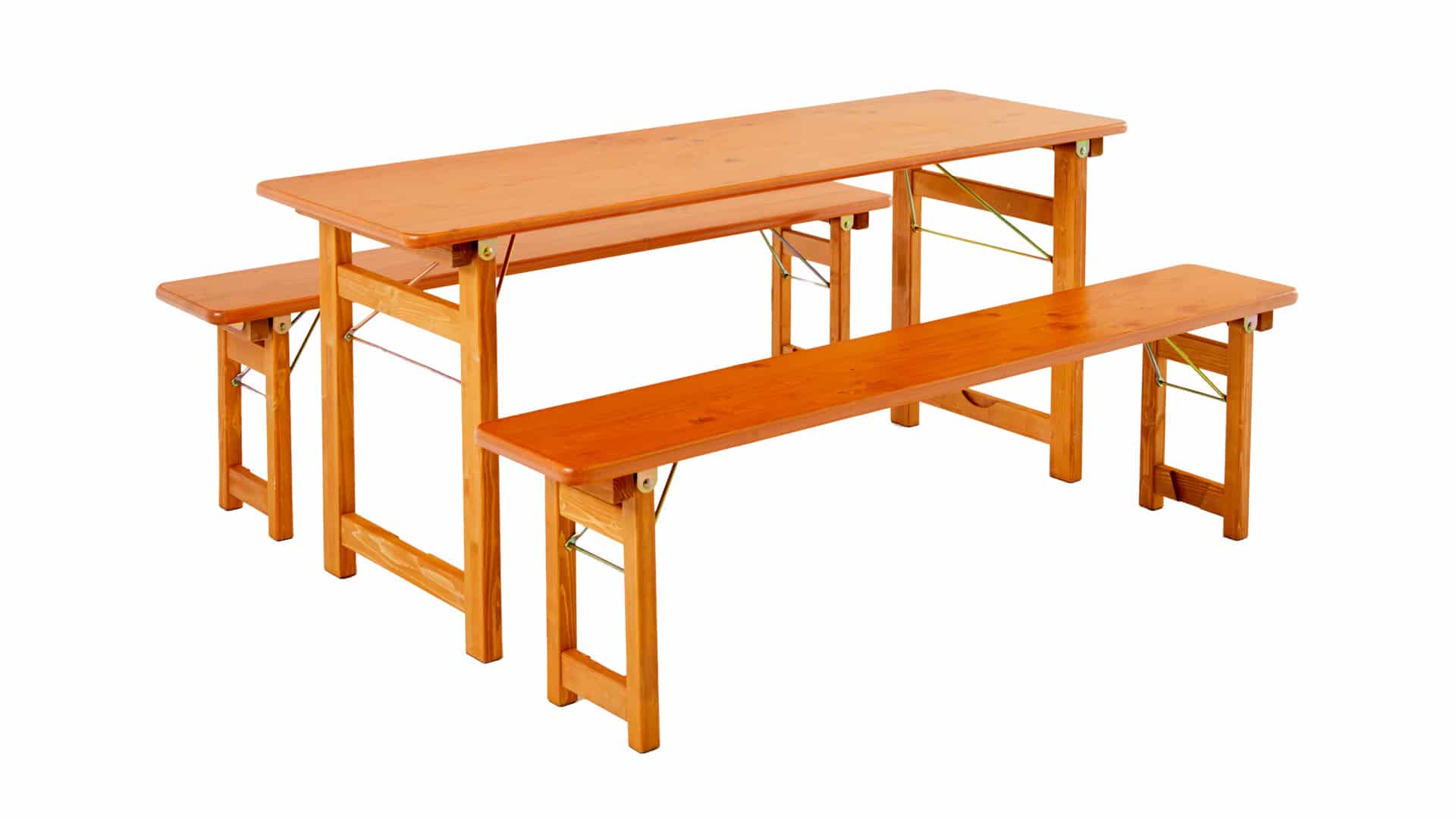 "Rustica" designer set
Rustic country style set made of brown varnished spruce wood with the functionality of a traditional beer garden table set - length 180 cm. This rustic country style set is a modern furniture and a functional set in one. Just like the original beer garden table sets, the Rustica set can be folded. It is 180 cm long, consisting of a table and two benches and is made of brown varnished spruce wood. Included in the delivery: 1 table of 180x60 cm 2 benches of 180x30 cm each Do you need a larger number of our "Rustica" set? Get a price quote now